From The Pointy End: Cathay Pacific Business Class Review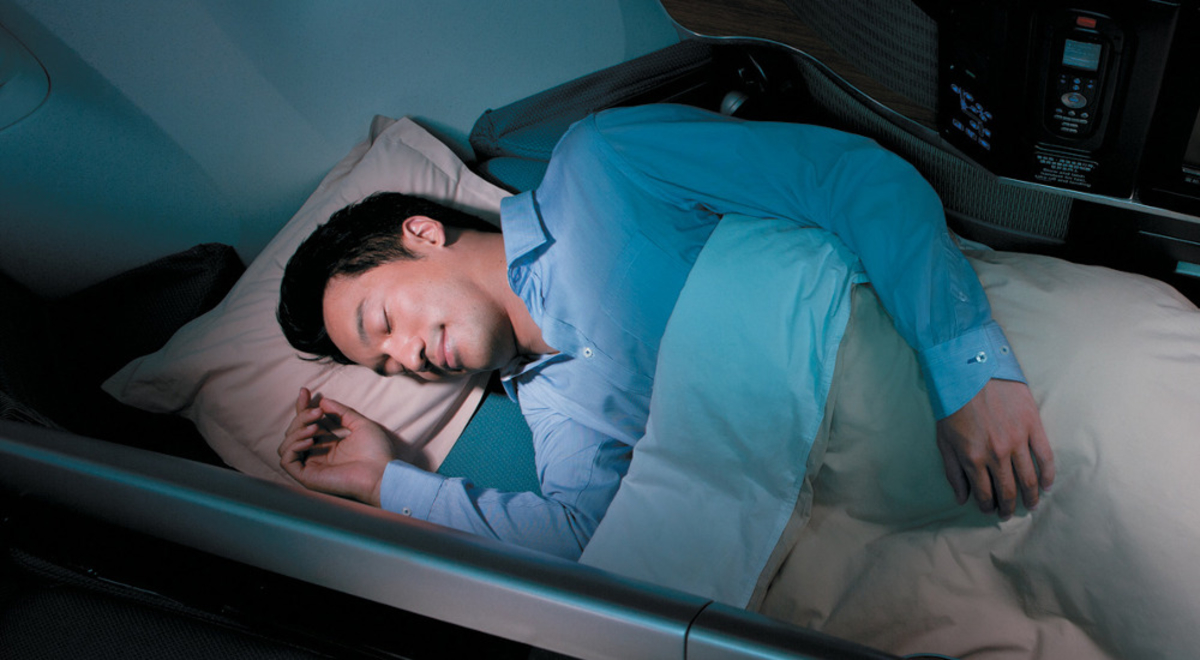 Words by Nick Walton
One of Cathay Pacific's most popular routes (and one on which they compete with not only legacy carrier Singapore Airlines but also low cost carriers Jetstar, Tiger and Scoot) the airline has always strived to bring its A game between Singapore and its hub Hong Kong. This flight was no exception.
Singapore is an extremely popular destination for both Hong Kong travellers and those from Mainland China as well as other points on Cathay Pacific's network since Singapore remains a gateway to the many beautiful landscapes of Southeast Asia. The four-hour flight time makes this route one of Cathay's shortest, and the convenience of Hong Kong International makes for a seamless travel experience.
Quick Overview:
Route: Singapore to Hong Kong
Aircraft: Airbus A330-300
Class: Business
Seat Number: 11 A (window)
Duration: 4 hours 12 minutes
Baggage Allowance: 30kg check in; 1 x 10kg carry on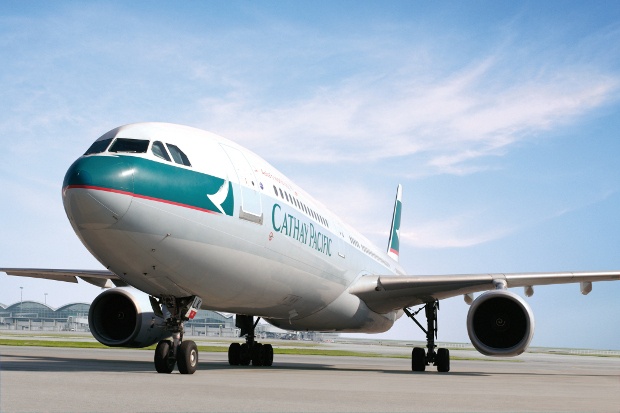 Check-in
I checked in at Changi International Airport's Terminal 1 at Row 1, an airy and well-lit space where I only had to wait less than a minute to check-in at a dedicated business class counter. Here I asked an immaculately uniformed crew member if there was a possibility of getting on an earlier flight (Cathay operate several each day).
I knew the chances were slim and figured the fact that the next flight departed in only an hour and a half would make it tricky. A few taps on the computer and the check-in staff moved me to an earlier flight, complete with my requested seat. I only had carry-on luggage so I made my way to The Skyview Lounge on Terminal 1's mezzanine level, close to the D gates on Level 2.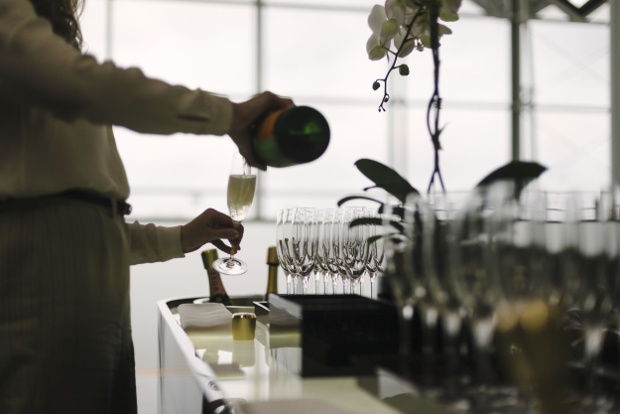 The Lounge
Changi is an efficient airport; though, walks between immigration, lounge and gate can be longer than expected so leave ample time. While this lounge may not be specifically for Cathay Pacific passengers, it is still one of Changi's hidden gems. Open to those flying on Air China, AirFrance/KLM, Air Mauritus, Bangkok Airways, China Airlines, Delta, Finnair and AirAsia (RedCarpet passengers) are invited to wait out their flight here.
It's spacious, quiet, well-lit and has a lot of little nooks and crannies travellers can use while they wait for their flight to be announced. There is a comprehensive hot and cold buffet on offer, chilled drinks and espresso machines as well as international newspapers and magazines and a selection of seating arrangements.
Boarding in Singapore is always an orderly affair; business classes are granted a roped off area before they enjoy priority boarding (although there were no crew present at the aircraft door or in the cabin when passengers arrived).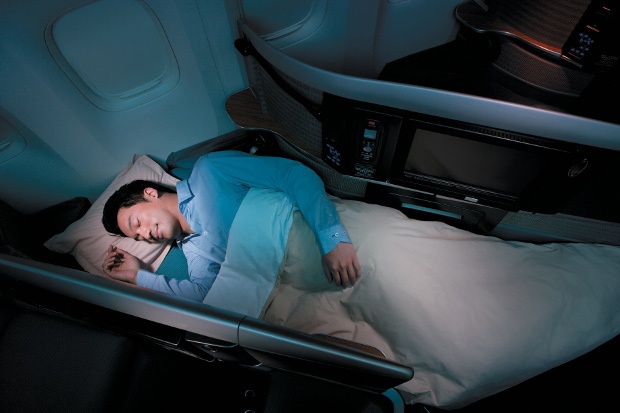 Seat
The Cathay Pacific Airbus A330-300 boasts 39 new generation lie flat business class seats in a 1-2-1 configuration that offers plenty of private space for each traveler and gives the cabin a sense of space as well. Each seat has a pitch of 82-inches and a width of 20.2-inches. My seat, 11A, was the first seat on the starboard side, closest to the front doors and galley but sheltered from the noise by the shape of the seat.
The newest generation of the Cathay Pacific long-haul business class product remains one of my favourite in the world, combining great privacy with practicality in a user-friendly herringbone configuration that allows every passenger direct aisle access. An extremely comfortable seat with a large, easily accessible tray makes this a great desk in the skies, but for these long-haul night flights it's more important to get a good night's sleep. That's when the lie-flat bed, at over two-metres long, is brilliant.
When the seat is in lounge mode there is plenty of foot room, and window seats have a generous shelf (ideal for phones and tablets) with a nearby USB port. The seat also boasts plenty of storage as well as easy to reach iPod, USB and AC power sockets, two personal lamps and a three-button recline configuration.
Above the seat controls is a handy compartment that houses the noise reduction headphones and a concealed mirror; it's a great spot to secure all those in-flight essentials without reaching for your bag above.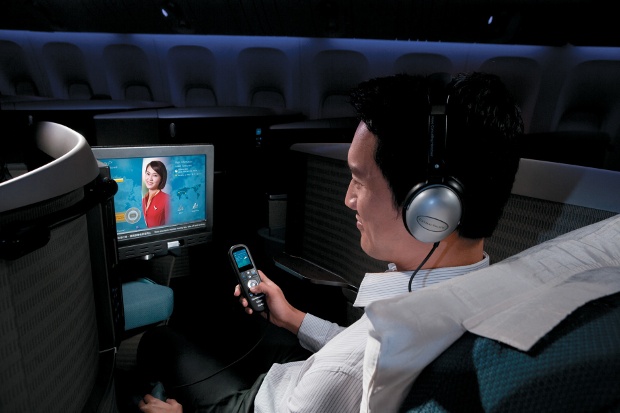 Entertainment
The StudioCX entertainment system is one of the best on offer in Asia and is accessed via a 15.4-inch personal monitor. It offers a great selection of new release movies, television programs in multiple language and a comprehensive music selection in both English and Chinese (with a few Korean favourites as well).
The monitor is controlled by a remote at shoulder level and swings out from the right wall (in my seat's case a storage area for crew that is attached to the bulkhead). I watch The Reverent, and Legend during my flight, choosing to use my own Bose headphones rather than the ones Cathay supplied.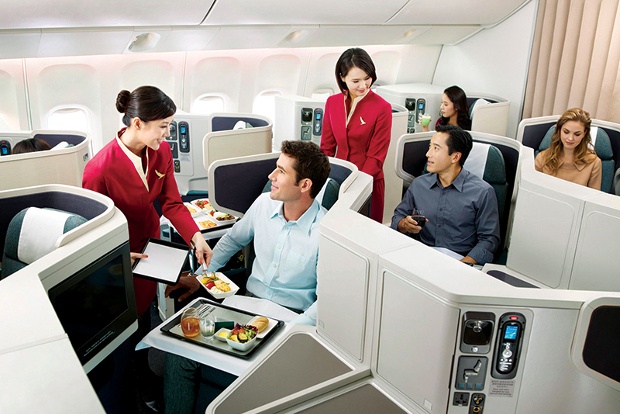 Service
I found the same award-winning service on this short flight as on many previous journeys, with five crew working hard to prepare us for departure as they served Billecart-Salmon Brut champagne and hot towels. A delightful cabin attendant advised that as I would be the last seat served (being at the front) she would take my order now to ensure I wouldn't miss out on my selected dish, which was a thoughtful touch.
We did experience some turbulence that interrupted lunch service, but the crew did their best to ensure all passengers were served regardless of the time constraints. Once the meal service was completed crew regularly patrolled the cabin to top up drinks and occasionally chat with guests about their plans in Hong Kong and offer advice on their favourite restaurants in the Fragrant Harbour.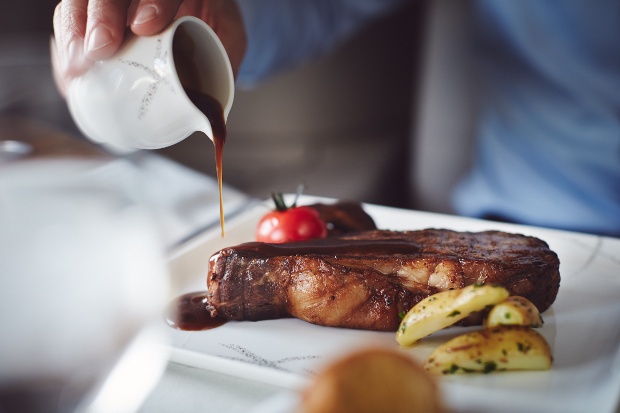 Food And Beverage
While Cathay says a new 'choose before you fly' program of meal pre-selection, available on both CX and its sister carrier Cathay Dragon (formerly Dragonair), was introduced in 2015, travellers in First Class can still dine a la carte when they want. A recent addition was illy espresso machines onboard, available to Business and First Class passengers, while a menu of regional signature noodle dishes is also available to premium passengers. And, unlike many airlines, Cathay still serves meals on plates, with white linen table cloths and silverware, as if you were in a fine dining restaurant.
On this flight, crew started with a delectable smoked duck breast salad with mango chilli, matched with a glass of Les Chapitres de Jaffelin Bourgogne Chardonnay from France. This was followed by a black Angus steak, which I tackled with a glass of Barossa Dandelion Vineyards Lionheart Shiraz. Despite the temptations of the desert, fruit and cheese trolley (another great Cathay service point) I decided to try the airline's comprehensive Chinese tea menu instead, selecting a great digestive for a lighter finish.
Last Word
The crew's training, the methodical nature and can-do attitude ensured we had all the time in the world to enjoy a meal and a movie. As always they were elegant, welcoming and ultimately impressive on this flight. I look forward to flying with them again.
Note: The author flew on a fully paid business class ticket.
---
Flight Centre acknowledges the Traditional Custodians of Country throughout Australia.