Where To Next: Our Top 10 Holiday Destinations For 2016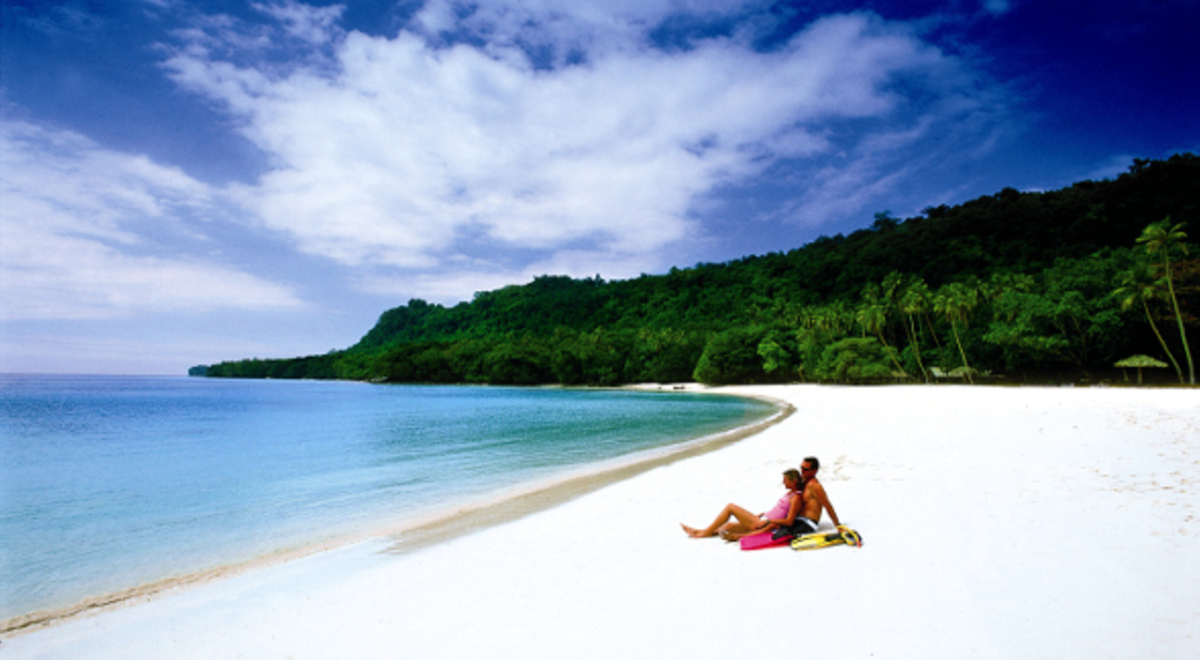 Destinations that dominated the headlines for all the wrong reasons in 2015 are now considered to be the must-visit hotspots for travellers in 2016.
From Bali to Greece, and some homegrown favourites such as the Northern Territory, there's a medley of must-visit destinations for 2016.
"Event based travel and up-and-coming destinations are high on the priority list for [travellers] and we expect these trends to continue," Flight Centre's head of leisure travel Tom Walley said.
"Old favourites such as Vanuatu and Bali will continue to be popular regardless of the events of 2015 and we expect Australian destinations will also be high on the list as travellers choose to explore our own backyard due to uncertainties surrounding the dollar."
Despite suffering under a harsh media glare in 2015, the popular holiday destination is a resilient Aussie favourite that can't be matched. Visitor numbers didn't drop even during intense media scrutiny, which proves Bali's popularity can't be beaten.
Bali will remain a popular destination in 2016. The choice of flights has never been wider or more competitively priced with Tigerair boosting allocation, Air Asia X entering the market with new direct flights from Sydney, and Qantas meeting the demand for a premium option to the island.
Greece's financial woes may have dominated the news headlines last year, but Australian travellers were not deterred, with bookings up more than 52 per cent.
Greece's default notice and resulting referendum was a major, world-wide news event with economists worried about the future of the euro and travel companies concerned about the impact to bookings.
Despite this, bookings surged with the uplift expected to continue throughout 2016.
Greece is also often found to be a cheaper entry point to Europe than London, Paris or Rome; when it comes to Greece, the question really is: why shouldn't you go?
Tasmania
It might be small, but there are big things predicted for Tasmania in 2016.
Interest in the small island state is increasing, with a 24 per cent increase in bookings to Launceston, while Hobart is up 27 per cent year-on-year.
Tasmania's unique wilderness, art and culture, focus on food, and colonial history make it perfect for static and driving holidays attracting families and grey nomads alike.
Early 2016 sees the MOFO Festival from Hobart's MONA, which is a growing event on the art and music scenes. The winter festival, Dark MOFO, also has a cult following that's set to increase.
Vanuatu has experienced a surge in popularity in recent months, despite the region's recent cyclone devastation.
Recovery efforts have moved at a significant pace, with 85 per cent of hotels and resorts now open, and more than 90 per cent of tours and activities operating as normal. This tourism resurgence isn't slowing down, with 2016 set to be a massive year for bookings.
Offering a diverse range of island activities and some of the most authentic cultural experiences in the South Pacific, Vanuatu is perfect for families dreaming of an exotic island getaway.
The island is also great for those who enjoy adventure. Vanuatu is home to one of the world's most accessible active volcanoes, Mt Yasur, where you can stand on the rim and look into the bubbling lava below.
You can also snorkel at the underwater post office at Hideaway Island, river kayak, take a buggy tour to the famous Mele Cascades Waterfalls and dive for the world's largest wreck, SS President Coolidge.
Australia's Top End
Flight Centre has seen a 25 per cent year-on-year increase in bookings to Uluru and the Northern Territory. The Top End is anticipated to be even more popular in 2016 thanks to recent hotel refurbishments and new unique touring options.
Next year will see the launch of scenic flights over Australia's Red Centre, taking in Uluru and Mt Conner, along with some special ground tours such as a bush tucker trail and an overnight option to neighbouring Kings Canyon.
Darwin is also brimming with new features including accommodation, touring, restaurants and quirky bars. For the ultimate 'Top End' adventure, travellers should combine the Red Centre with some days in the capital city.
---
Got questions about Asia? Travel Clinic: Asia Holiday Questions Answered
Can't decide for the Pacific? Quiz: Where Should You Holiday In The South Pacific
---
Brazil
It seems like yesterday when Brazil played host to football fans and now the country is gearing up for the 2016 Olympic Games in Rio de Janeiro.
A total of 7.5 million tickets have been made available for the 16-day sporting event and a further 1.8 million tickets have been released for the 12-day Paralympic Games, creating what is expected to be Brazil's biggest and busiest tourism influx in history.
Flight Centre anticipates a surge in multi-stop fares ahead of the Games, which are an economical means of travel for savvy Australians. Increased bookings to other areas of Brazil and South America are also anticipated as travellers look to extend their long-haul holiday.
Brazil is jam-packed with experiences; one of the world's sexiest destinations known for samba music, football heroes and supermodel exports.
Portugal
An up-and-coming European river cruise region with the next generation of ships, 2016 is Portugal's year. Many Australians have cruised Europe's major rivers – the Rhine and Danube – making Portugal's Douro an uncharted alternative high on people's wish lists.
The increased interest has sparked industry rejuvenation with Scenic Tours leading the charge with a new luxury vessel launching in April, while Uniworld and Viking also present a high standard of river cruising.
Relatively unknown, travellers can still get an authentic taste of life in Portugal as they dock in rural villages unaccustomed to tourists. Cruising during harvest season in September and October is a great option for wine lovers, while spring provides picturesque scenery.
Hong Kong is no longer just a stopover destination and Australians can't seem to get enough, with 60 per cent of travellers becoming return visitors.
A shopper's paradise, Hong Kong will be a mecca for travellers in 2016 with food, nightlife, attractions, sporting events, outdoor activities and engaging culture.
Whether you're riding the Peak Tram for breathtaking city views, experiencing a day of non-stop fun at Hong Kong Disneyland or enjoying the world's best dumplings, there is something for everyone in this dynamic metropolis.
Why New Caledonia? The country is one of the most overlooked beach destinations in the world. But last year's bookings were up 178 per cent, so it won't slip under the radar again in 2016.
A French country stranded on one of the world's largest lagoons right on Australia's doorstep, New Caledonia is a unique destination. Boasting the glamour of France with the hospitality of the South Pacific, it's steeped in French colonial history. yet has the beach vibe and culture of an exotic paradise.
Key to its growing popularity among Australians is its proximity to our home soul with Noumea a short two-hour flight from Brisbane and less than three hours from Sydney.
New Zealand is a much-loved destination by Australians of all ages, just a hop, skip and jump from our shores.
New Zealand has something for everyone and with increased competition for flight pricing between Air New Zealand and Jetstar, and the dollar back in Australia's favour, travel will continue to flourish in 2016.
New Zealand's magnificent landscape and coastline have been a backdrop to famous films and is rich in history and culture. Visitors can enjoy numerous walking trails, spectacular islands and unusual geothermal spas.
---
Visit your local Flight Centre store or call 131 600 for more advice and the latest deals.
---
 bali brazil darwin greece hong kong new caledonia northern territory portugal tasmania uluru vanuatu
---
Flight Centre acknowledges the Traditional Custodians of Country throughout Australia.