Travel Inspiration: This Book For That Holiday Destination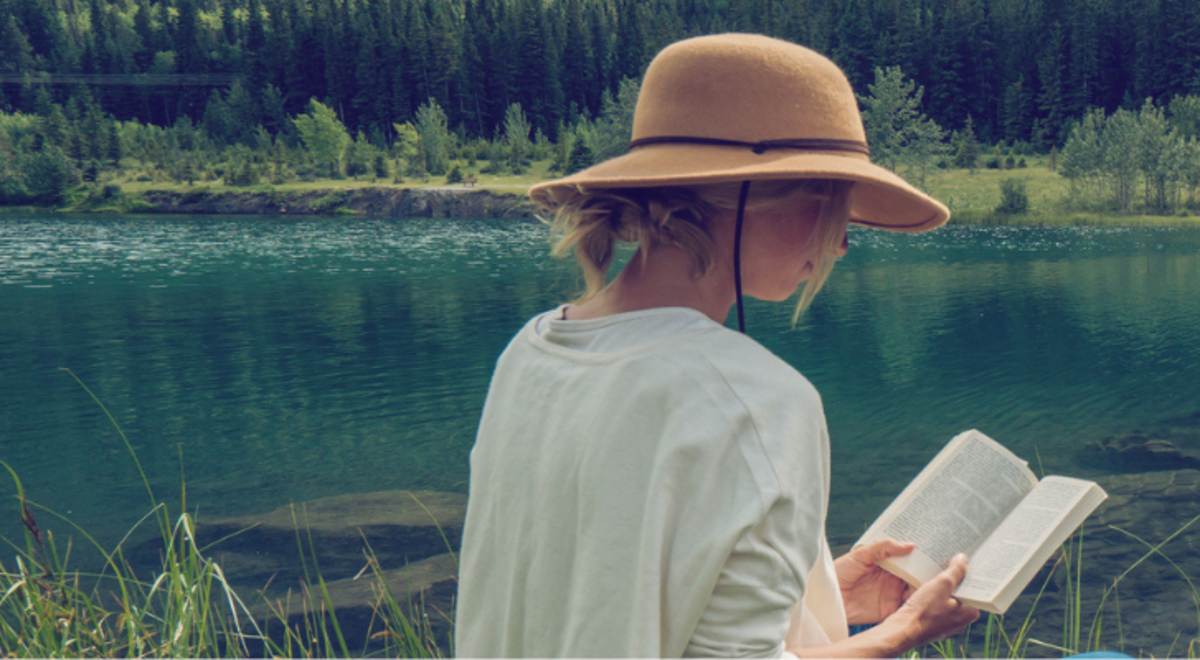 Dreaming of a holiday? Books are an excellent way to get a taste of what it would be like to travel to a particular destination. Here's a list of amazing books to read based on where you want to travel. Stories based on true events, fictional adventures and magical romances – these books will transport you into a different world and provide excellent travel inspiration.  
---
Europe
A Tale of Two Cities by Charles Dickens
This classic novel follows the events leading up to and following the French Revolution. Set in Paris and London, two of the most popular tourist destinations in Europe (well, before Brexit at least), A Tale of Two Cities is one of the best-selling books in history!
Germany
The Book Thief by Markus Zusak
Set in Nazi Germany during World War II, the story follows Liesel, a young girl who begins stealing books and learning to read, finding solace in the words.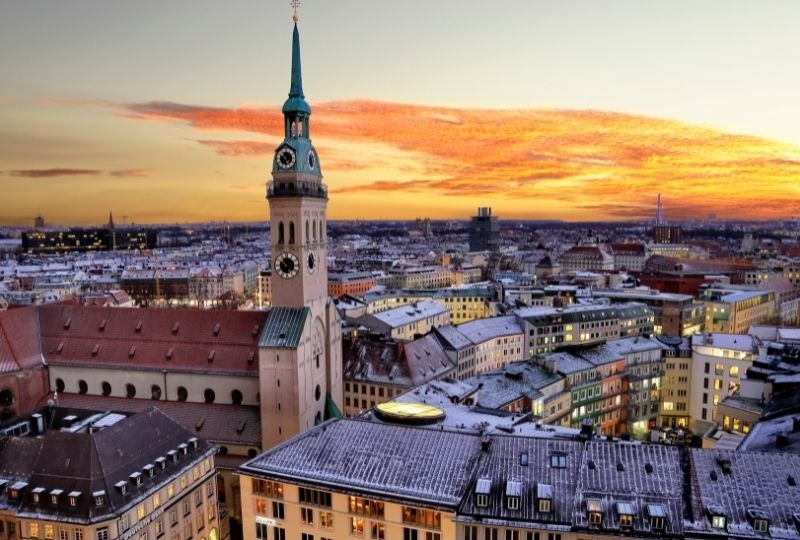 Spain
Don Quixote by Miguel de Cervantes
Sometimes referred to as the first modern novel, Don Quixote follows a man from provincial Spain on his quest to become a knight. A classic tale of adventure, chivalry, humour and romance.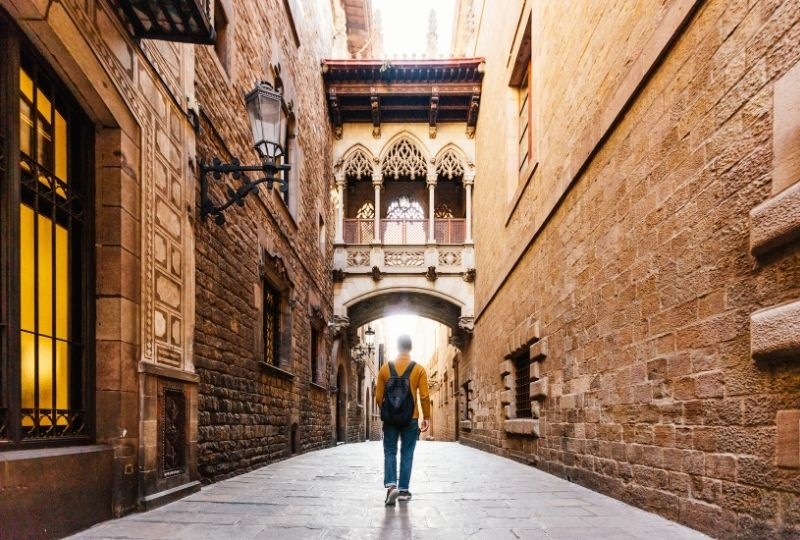 Greece
Circe by Madeline Miller
What better way to get inspired for a trip to Greece than to brush up on your Greek mythology? This modern retelling follows Circe, an enchantress and goddess in classic Greek myth.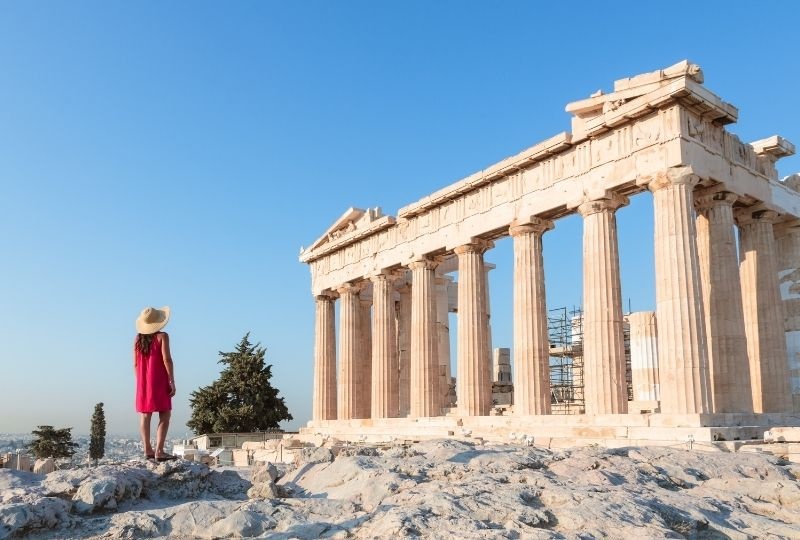 UK 
Pride and Prejudice by Jane Austen 
A popular English novel which Jane Austen describes as "her own darling child". The book follows the romantic clash between Mr Darcy and Elizabeth Bennet, set in Regency England. At the start the pair despise each other but over time it develops into a true romance.
Oliver Twist by Charles Dickens 
This book is about an orphan who meets a pickpocket on the streets of London, where he joins a household of boys who are trained to steal. An intriguing story for those who love twists and turns.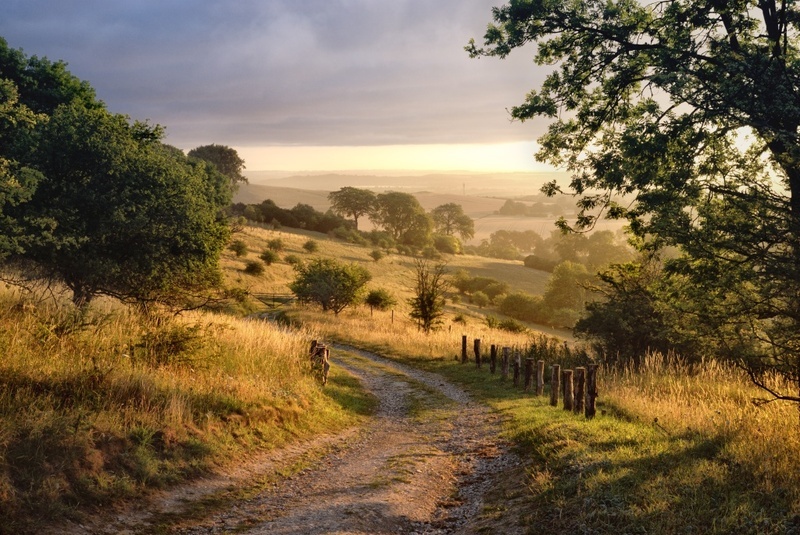 Ireland
Brooklyn by Colm Tóibín
Set in the 1950s, this story follows a young woman who immigrates from Ireland to New York to find work. Set between Ireland and Brooklyn in New York, the novel beautifully captures the main character's homesickness and the difficulty of living away from family.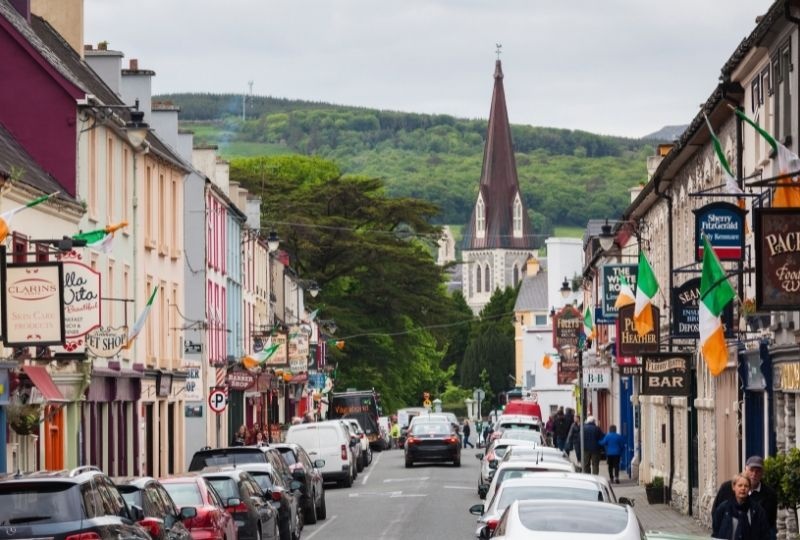 Norway
The Mercies by Kiran Millwood Hargrave
A terrible storm hits the sea surrounding Vardø, a remote Norwegian island, and in one night the men living on the island are killed. The story follows the women living on Vardø and their struggle for survival.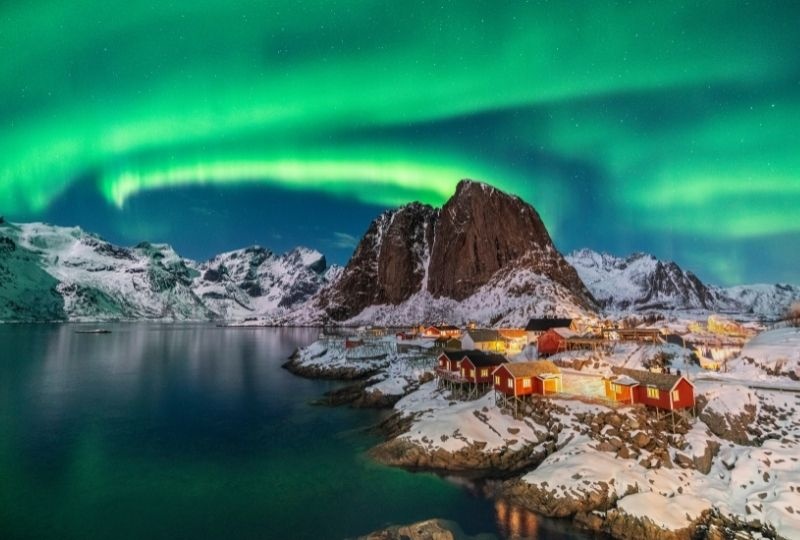 Asia
Southeast Asia: An Introductory History by Milton Osborne
This book is a must-read before your trip to Asia! Osborne takes the reader on a journey through Southeast Asia, exploring the history and culture of the region since the 18th century. It's sure to help you get more out of your holiday.
South Korea 
White Chrysanthemum by Mary Lynn Bracht 
Mary Lynn Bracht grew up in a community of women who immigrated to the US from post-war South Korea. One day, while visiting their mother's village, she learned that women were being captured and forced to work in brothels. It was this dark and devastating part of history that inspired Mary to write this book. The novel follows the story of two Korean sisters who are separated by war but triumph through the challenges of the time.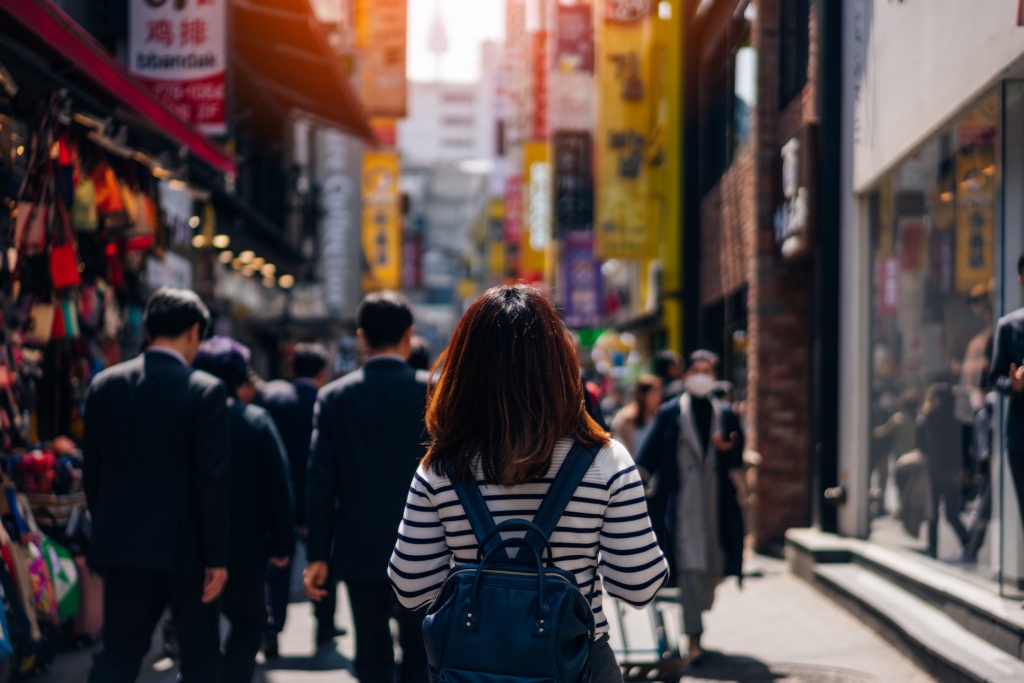 The Philippines
When the Elephants Dance by Tess Uriza Holthe
Set in the Philippines during World War II, the story follows the Karangalan family as they fight for survival and attempt to wait out the end of the war in a cellar just outside of Manila. When the Elephants Dance is the perfect book for readers looking to immerse themselves in Filipino myths and culture, as well as the history of the Philippines.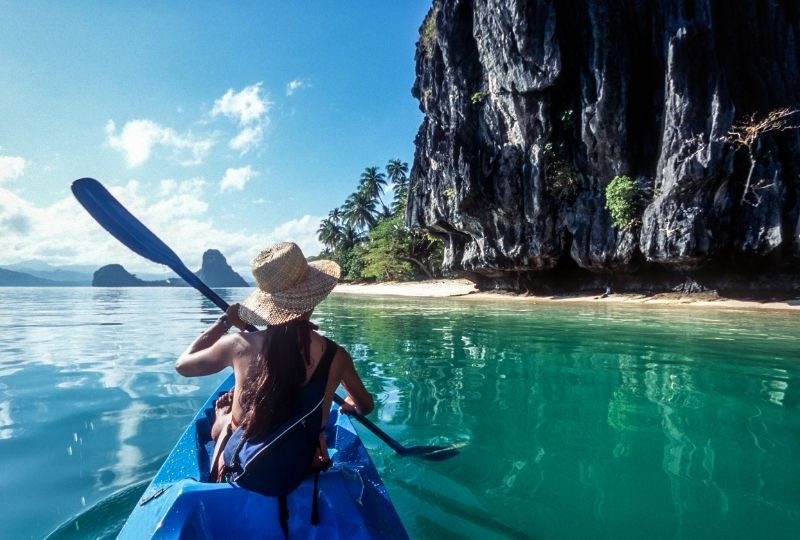 Japan 
The Tale of Genji by Murasaki Shikibu  
Written in the 11th century, this Japanese masterpiece is often called the world's first novel. The book is essentially a very long romance classic describing the seductive and lavish culture of court life of the Heian period in Japan during the 10th and 11th centuries.  
Sweet Bean Paste by Durian Sukigawa 
An international best-seller, the book tells the tale of a young, failed writer, Sentaro, who works in a confectionery shop selling 'dorayaki'– a type of pancake filled with a sweet paste made of red beans. The protagonist meets an elderly lady who passes on her secrets to making the best bean paste ever, however, what really happens is a tale of friendship with a lens on societal prejudices.  
Kitchen by Banana Yoshimoto 
A charmingly original story about motherhood, love, tragedy, and the power of the kitchen. Set in contemporary Japan, the book follows the lives of two free-spirited young women as they navigate unique family lives.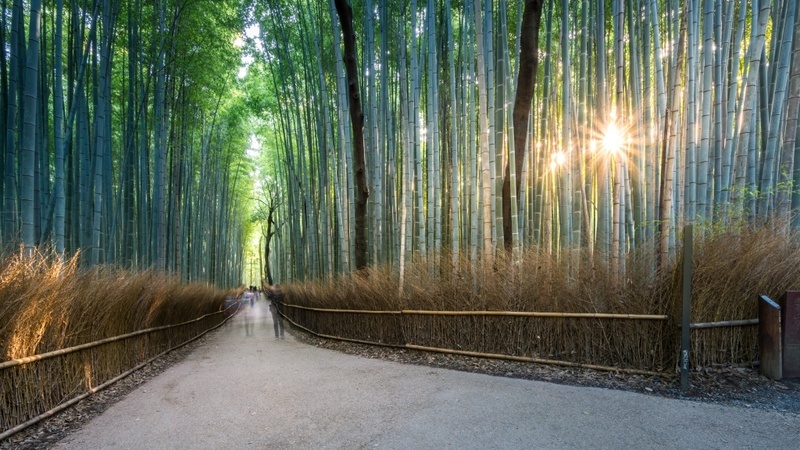 Thailand 
The Beach by Alex Garland 
This famous book is set in Thailand and tells the story of a young backpacker and his adventures and experiences on his first trip to Thailand. This fascinating book is a perfect read on your travels as it talks about the contrast between the materialistic western world and the freedom that travellers find in southeast Asia. 
Sightseeing by Rattawut Lapchaonsap  
Set in contemporary Thailand, the book follows six stories that span the topics of family bonds, youthful romance, generational conflicts, and cultural shifts with a diverse, humorous, and warm-hearted view of life in a small Southeast Asian country.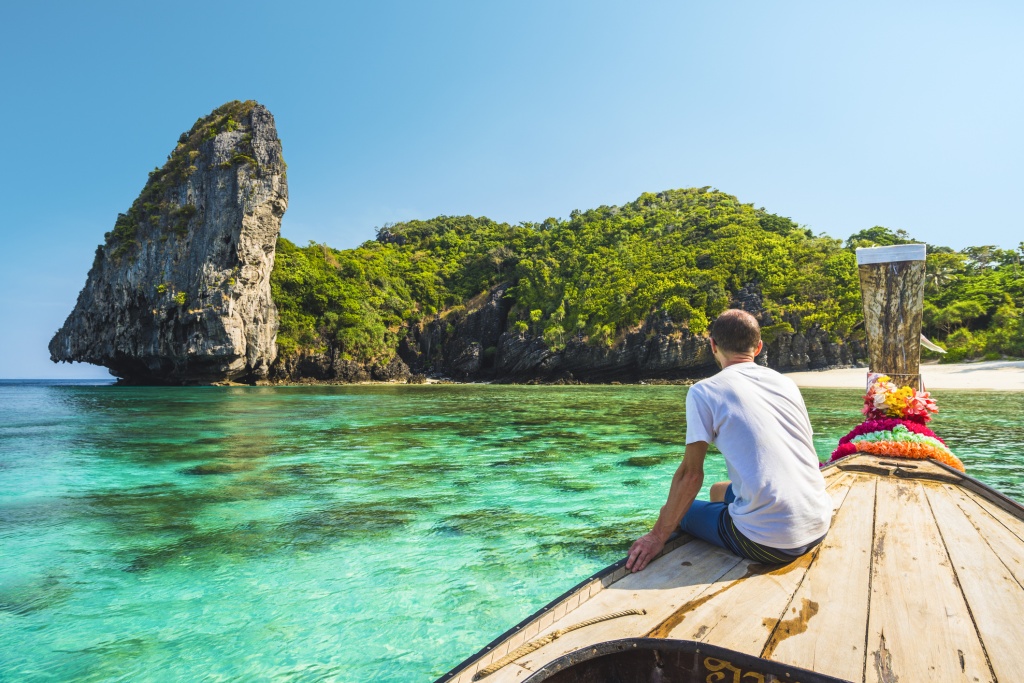 China
Chinese Cinderella by Adeline Yen Mah
This novel follows Adeline Yen Mah's struggle for love and acceptance. When her mother dies during childbirth, Adeline is seen as bad luck and mistreated by her family. Shown love only by her grandfather and aunt, Adeline must fight for what she wants in life, which is to be a writer.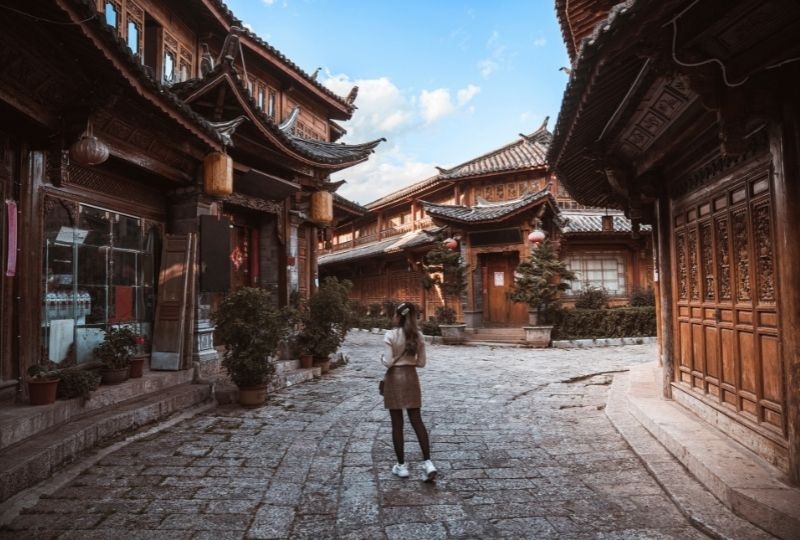 Hong Kong 
Fragrant Harbour by John Lanchester 
This novel spans much of the 20th century, telling the story of Tom Stewart, a young adventurous Englishman journeying on the SS Darjeeling to Hong Kong and discovering the world of corruption and glamour. This book is perfect for those travellers who want to learn more about the culture of Hong Kong and how the city has transformed since the 70s and 80s. 
Pocket Rough Guide Hong Kong & Macau by Rough Guides 
This travel guide discusses the most exciting and entertaining destinations in Hong Kong and provides tips and tricks on how to get around the beautiful city and enjoy delicious foods along the way. This is perfect for first-time travellers wanting to get the most out of their Hong Kong vacay!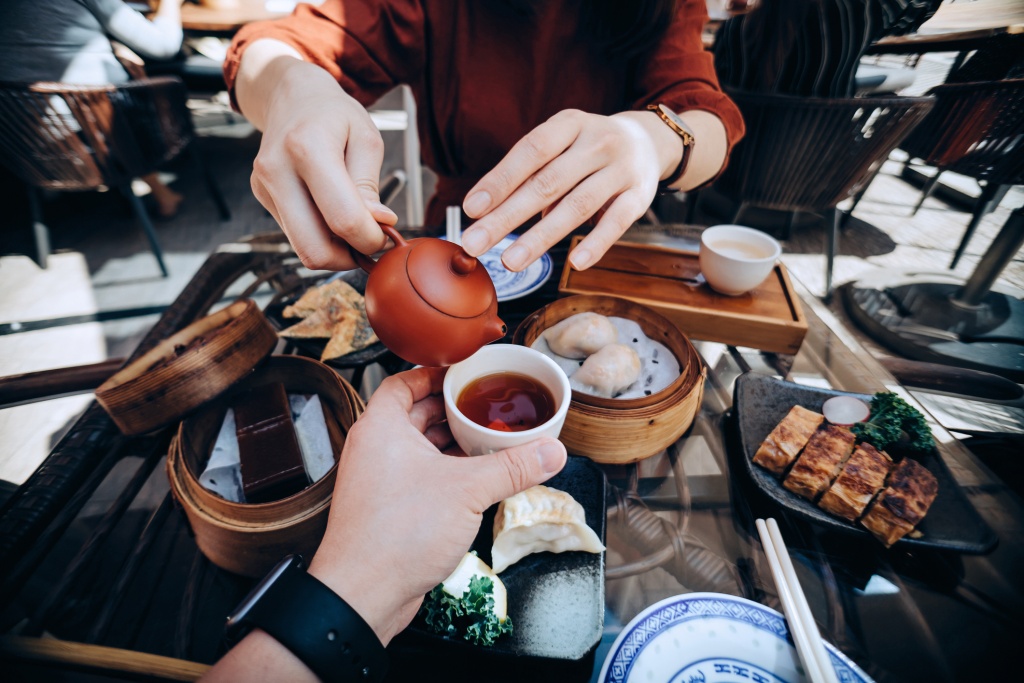 Bali 
Secret Bali: An Unusual Guide by Narina Exelby and Mark Eveleigh  
A homage to an island paradise, let the book guide you off the beaten track and explore the well-hidden treasures of Bali. The perfect book for a traveller who wants to experience the true Bali and explore its magic. 
Eat, Pray, Love by Elizabeth Gilbert 
This book follows the story of one women's journey to find herself as she travels across Italy, India and Indonesia after becoming newly divorced. This beautiful story of self-discovery is a lovely read on your relaxing trip to Bali.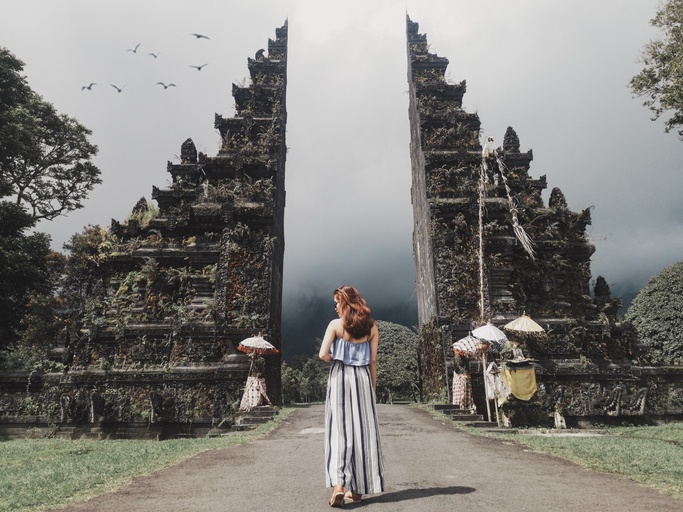 Singapore 
Out & About in Singapore by Melanie Lee and William Sim 
This book brings young travellers a fun and colourful tour around Singapore city, including hand-drawn illustrations expressing the origins of the city. This is perfect for anyone who wants to holiday in Singapore, understand the culture and heritage, and check out the most popular spots. If you're travelling with children, this book will surely entertain them.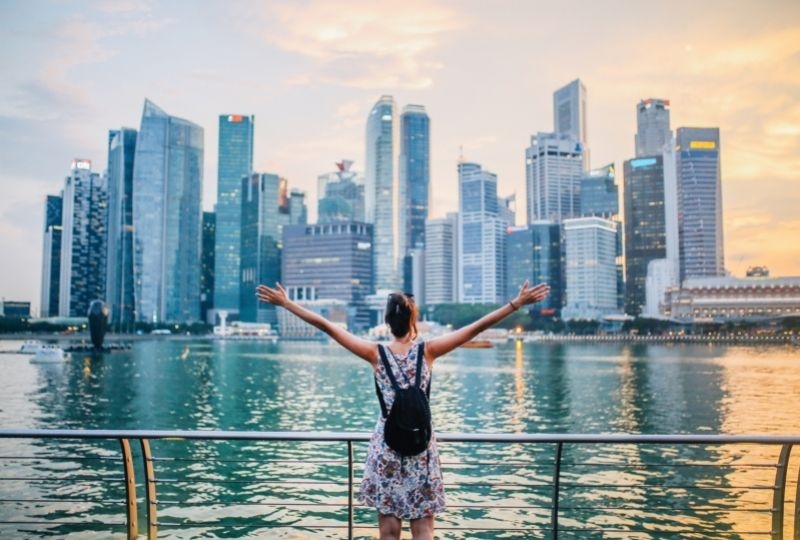 Vietnam
The Quiet American by Graham Green
The novel follower Thomas Fowler, a British journalist, and Alden Pyle, an undercover American CIA agent, living in Saigon (which is now Ho Chi Minh City), during the Vietnam War. Published in 1955, the book came out not long after the war began and explores America's involvement in the conflict.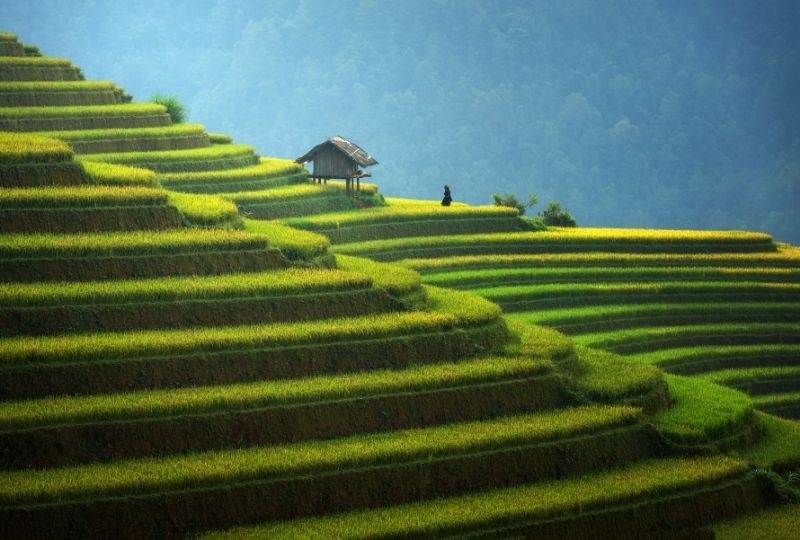 India
A Suitable Boy by Vikram Seth
This modern classic and bestseller by Vikram Seth is set in post-independence India and tells of the romance, ambition, sadness and prejudice witnessed among large extended Indian families. It captivates readers with the conflict attached to the efforts of Mrs Rupa Mehra when she arranges the marriage of her daughter.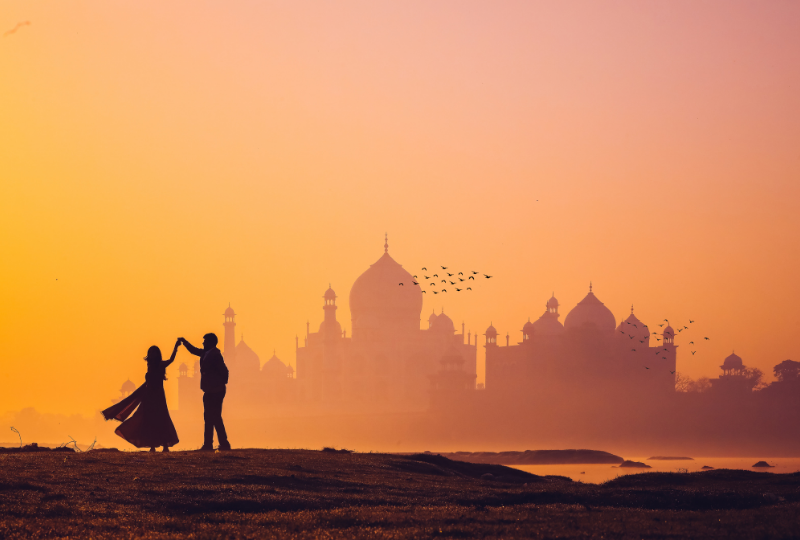 Canada 
Into The Wild by Jon Krakauer 
You might have seen the movie, but here's the book that came first. The true story of how Chris McCandless threw caution and society to the wind and set off into the great northern wilderness through Canada and onto Alaska and recounts the challenges he faced.  
99: Stories of the Game by Kirstie McLellan Day and Wayne Gretzky 
In this sports memoir, Wayne Gretzky, who is considered by many to be the 'greatest hockey player who ever lived' tells memories from his legendary career with an inside look at professional hockey and the players and stories that inspired him.
White Fang by Jack London 
The book follows the story of White Fang, a lone part-dog and part-wolf, as he navigates the chaotic world of human life in 1800s America, with the Yukon Territory and the Klondike Gold Rush set as its background. Written by the famed American author Jack London.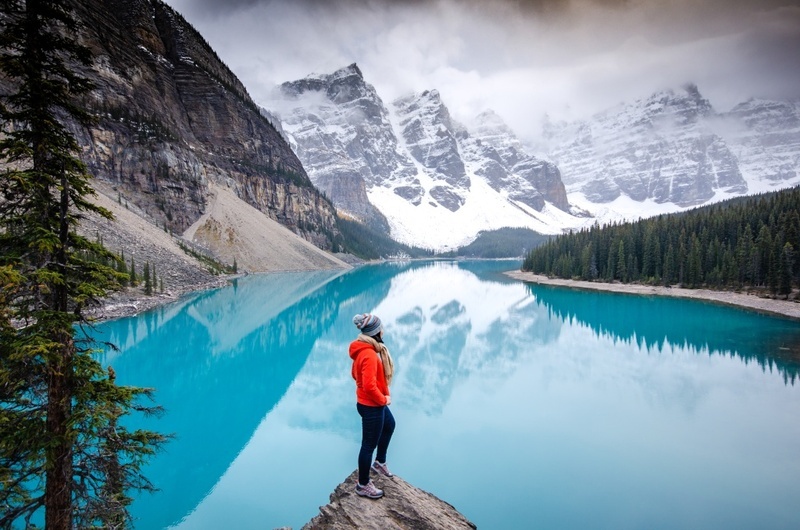 Los Angeles, USA  
Inherent Vice by Thomas Pynchon  
A portrait of what 70s hippy-friendly Los Angeles was like. Step into this dark yet groovy psychedelic detective novel that follows private eye Doc Sportello whose ex-girlfriend asks him to investigate a scheme involving a prominent land developer – drama and intrigue ensues.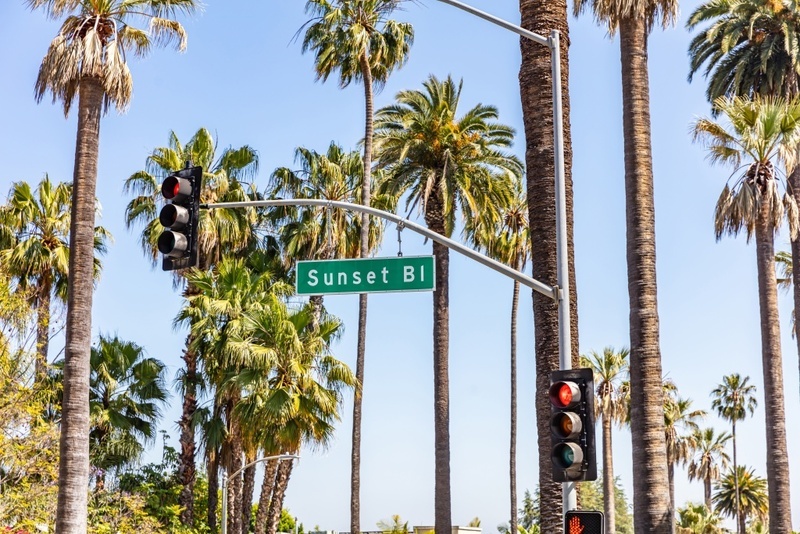 Hawaii 
The Descendants by Kaui Hart Hemmings 
This novel follows the life of native islander, Matt King, and his family as their life shatters because his wife is left in a coma after a boating accident. Follow Matt as he navigates this difficult time coping with life being upended, facing pressure from relatives to sell their family's land and trying to stay connected to his two daughters.  
Moloka'i by Alan Brennert 
A moving story of a young girl's interaction and experience with a leprosy colony throughout her life. Diagnosed at age seven with Hansen's disease, she is removed from her family and taken to a remote leprosy settlement – this is a moving tale of both tragedy and hope.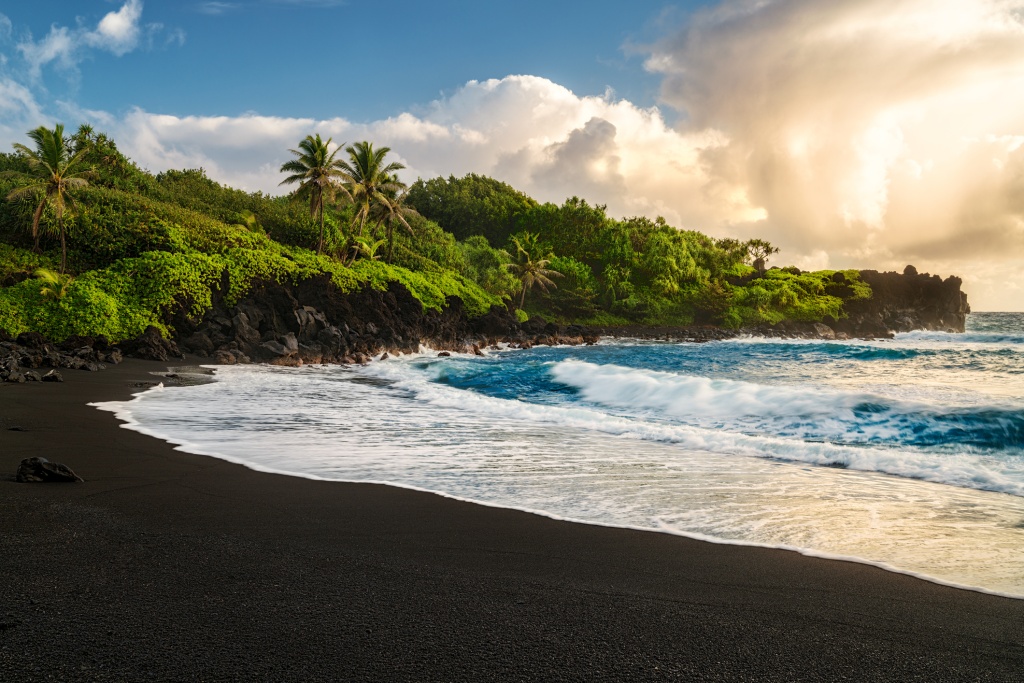 Mexico
Under the Volcano by Malcolm Lowry
This is one of the greatest 20th-century novels set in Quauhnahuac, a small Mexican town, in 1938 on the Day of the Dead. Beyond telling the story of Geoffrey Firmin, a recurring alcoholic, Malcolm Lowry uses this storyline to immerse readers in rich Mexican history and culture.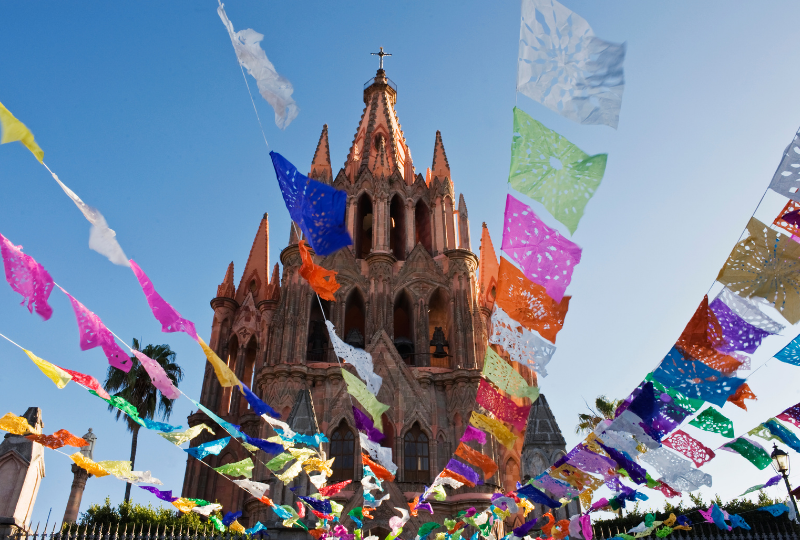 New Zealand 
The Bone People by Keri Hulme  
This novel tells the story of how the lives of a troubled boy, his adoptive father and a reclusive artist unravel and entwine in the face of fear, violence and eventually love.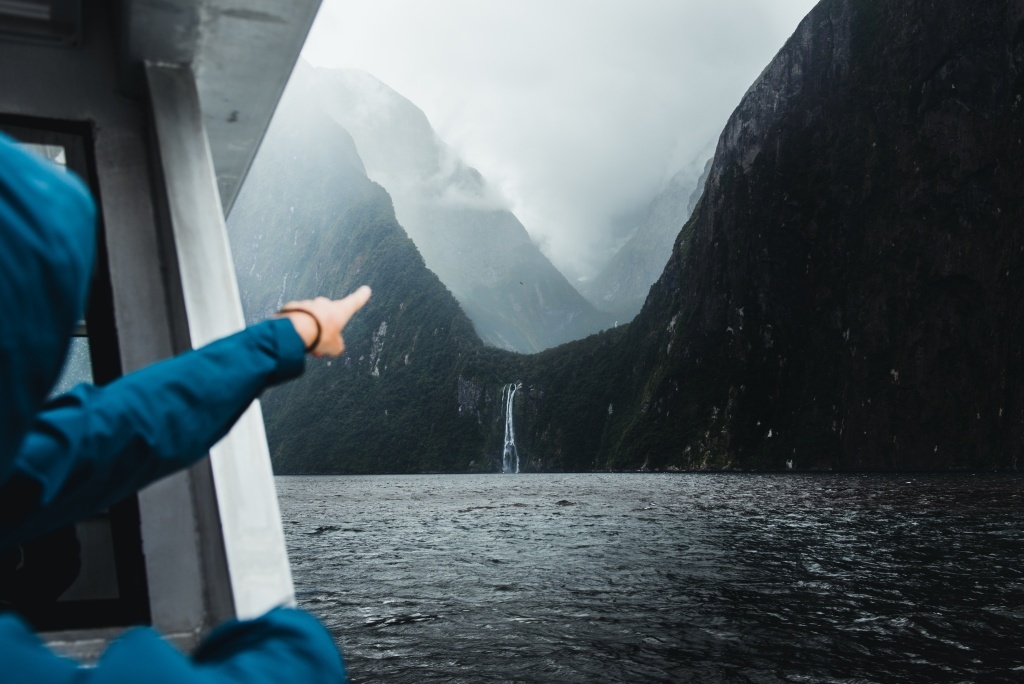 ---
---
Vanuatu 
The Shark God: Encounters with Ghosts and Ancestors in the South Pacific by Charles Montgomery 
Based on the story of Charles Montgomery who, inspired by his great-grandfather's memoirs about his time as a sea-faring missionary in the South Pacific, sets out on his own adventure in search of the spirits and myths his great-grandfather sought to destroy many years ago.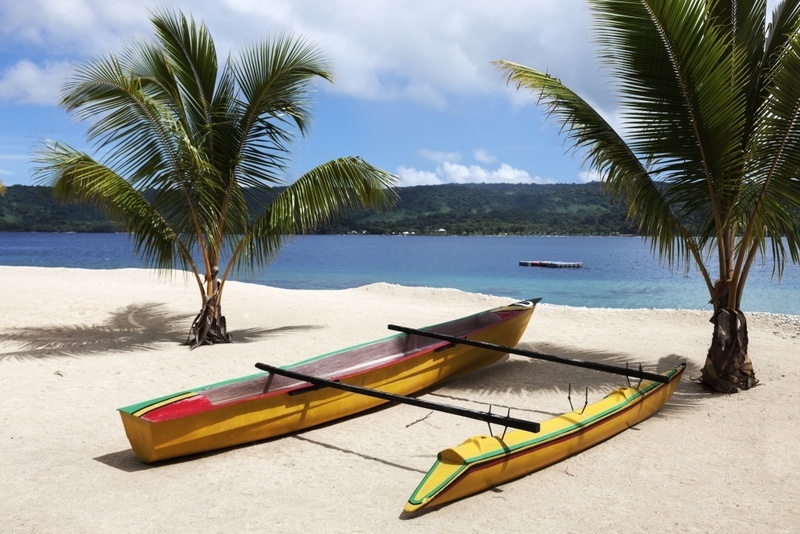 Cook Islands 
Lord of the Flies by William Golding 
Set in 1954, this book discusses a plane crashing on an uncharted island, stranding a group of schoolboys. At first, they celebrate their freedom from the next world war. However, they are in for an adventure when reality sets in and their hope of being rescued is tested. This book is great for travellers wanting a story about survival and hope.  
Whodunnit? Murder on Mystery Island by Anthony E. Zuiker 
This book narrates a story of 10 excited co-workers arriving at the beautiful remote island resort who were told they would be rewarded for their hard work and productivity, but the relaxing getaway turns into a murderous nightmare. This read will be perfect for anyone interested in solving mysteries and inject some more excitement in your vacay at the Cook Islands... perhaps you'll solve some mysteries on your visit?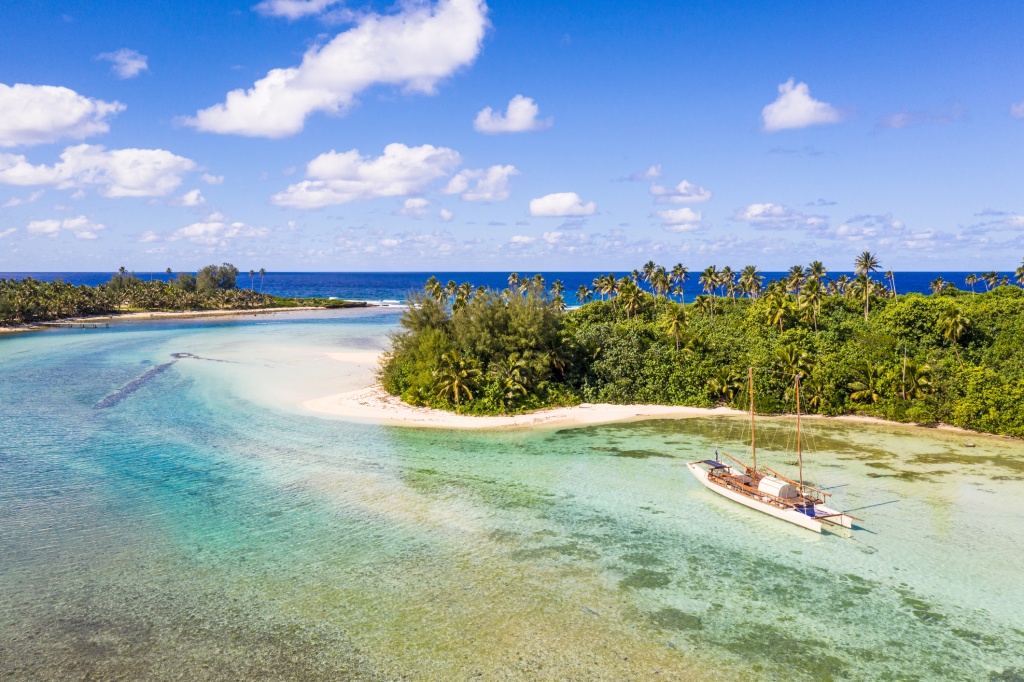 Fiji 
Maya by Jostein Gaarder 
A serendipitous meeting on the Fijian island of Taveuni begins an intriguing and mysterious novel that tells the tale of an English author who is grieving for his dead wife; a Norwegian evolutionary biologist estranged from his wife; and an enigmatic Spanish couple who are wrapped up in their love for each other. The perfect escapism read for lounging on the beach!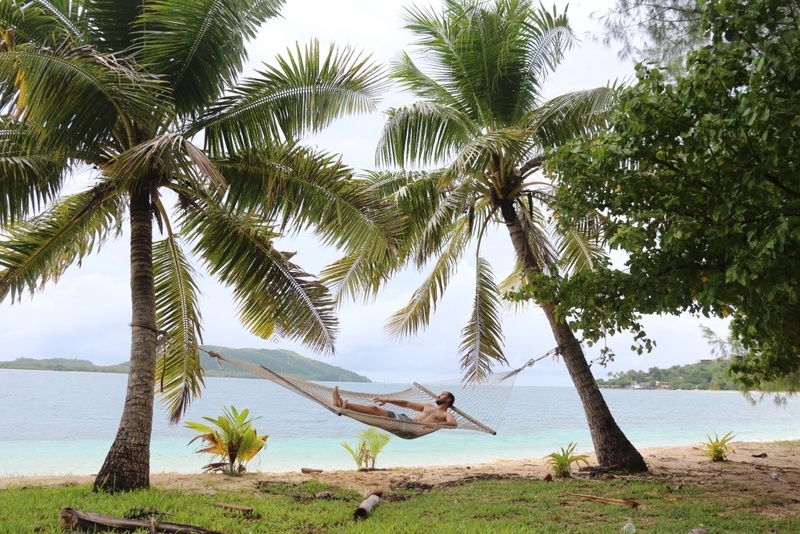 The Maldives
On the Island by Tracey Garvis Graves
In Tracey Garvis Graves' New York Times bestseller Anna Emerson, an English teacher, is offered the chance to spend her summer on a tropical island in the Maldives tutoring TJ Callahan, which trumps the cold Chicago winter any day. After getting stranded on the island, the pain must turn to each other for love and support.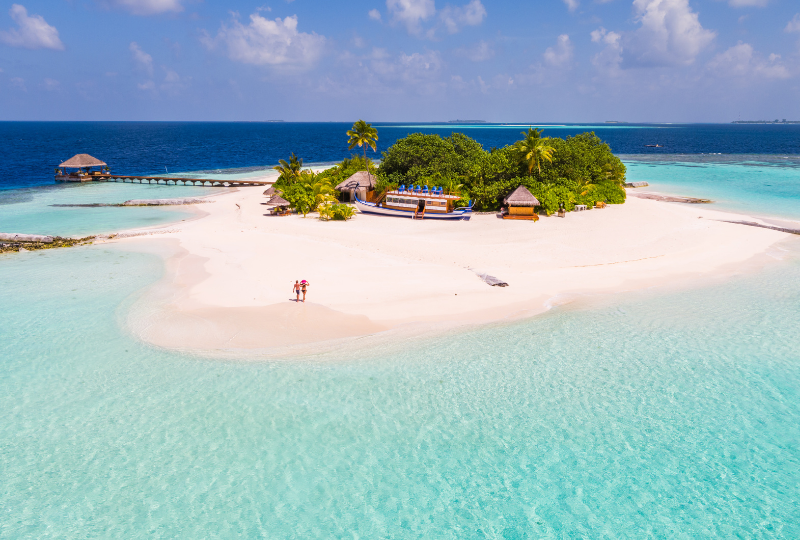 Cruising 
Cruise Confidential: A Hit Below the Waterline by Brian David Bruns 
The first in a series of four books, Brian David Bruns recounts the adventures of a year working for Carnival Cruise Line. There are unthinkable events and hilarious encounters that uncover the lives of the crews on board some of the world's largest ocean liners.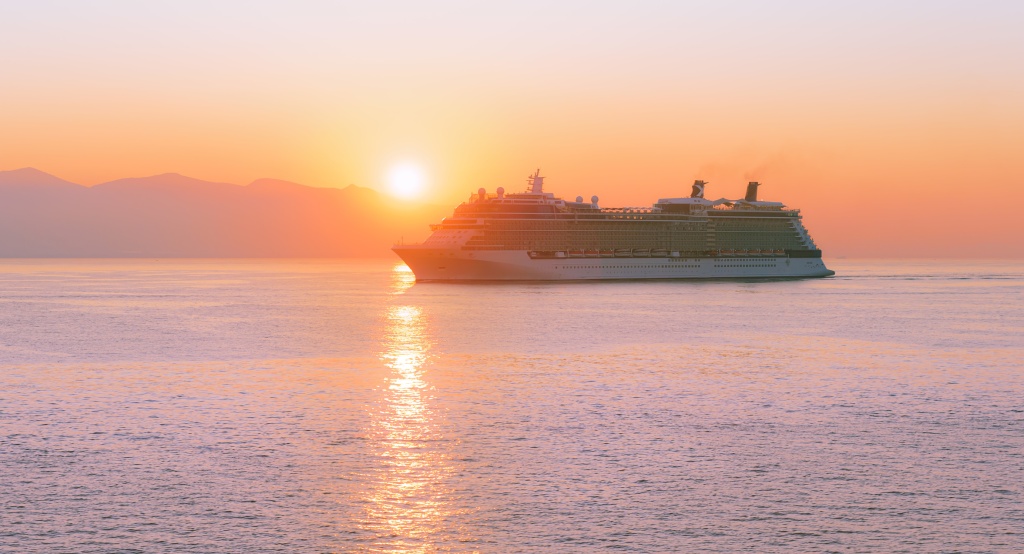 ---
---
---
Flight Centre acknowledges the Traditional Custodians of Country throughout Australia.