We See Travel In Your Future! 23 Hot Destinations For 2023
Here are 23 destinations we're picking to be the most visited by Australians in 2023.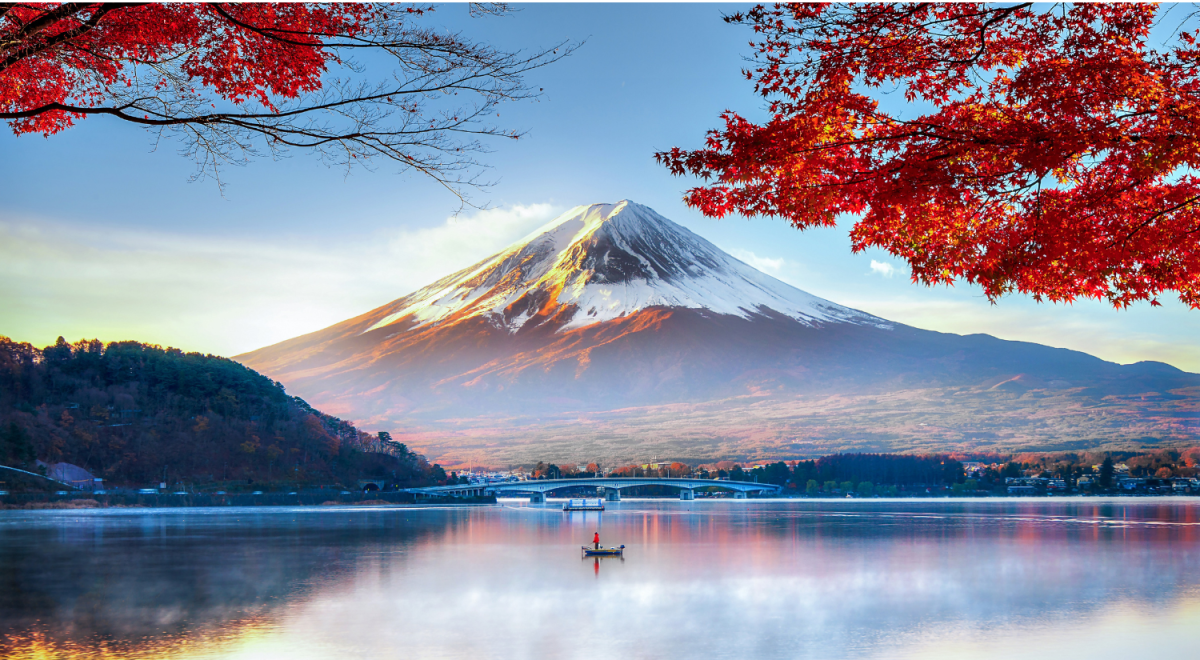 ---
---
Here are 23 destinations we're picking to be the most visited by Australians in 2023. 
---
Although 2023 is arriving with its own hazy horizon of uncertainties, this may prove to be the year we really get back into travel. With travel restrictions lifted throughout the world, airline capacity returning to pre-pandemic levels and every tourism operator in the world imploring us to take a holiday once more, dare we make some new-year travel predictions? Of course we dare! 
Here then are the 23 destinations we're picking to be the most visited (and in some cases rediscovered) by Australians in 2023. 
1. Tokyo, Japan 
The land of the rising sun was the last popular Aussie destination to fully reopen post-pandemic. When Japanese authorities finally relaxed the last of its border restrictions in October 2022, it nudged open the flood gates and set bookings on a trajectory that could see them surpass pre-pandemic levels by the end of 2023. 
Tokyo remains the drawcard. If you haven't immersed yourself in this city of many faces already, you're in for a treat. One sure-fire highlight includes teamLab Planets where traditional Japanese principals of Zen Buddhism meet post-modern notions of art. This art museum invites you to wander barefoot through installations that surround, reflect and immerse you until any distinction between you, the artworks and other observers dissolve. 
If you're planning to venture beyond the city, a day trip to Mt Fuji from Tokyo is the simplest way to take in Japan's ornate countryside, not to mention the splendour of one of the world's most famous mountains. Whether by tour, train or bus (leaving from either Tokyo Station, Shinjuku Station, or Shibuya Station) the trip is a definite bucket-lister. 
Beyond Tokyo, just as westerners value traditions such as Zen Buddhism and authentic sushi, Japan's fascination with western culture plays out in ventures such as Universal Studios Japan in Osaka, the first of Universal Studios' theme parks to open outside the United States. With attractions similar to its parent parks in LA and Florida, the Osaka version throws in a few local surprises and is well worth a visit.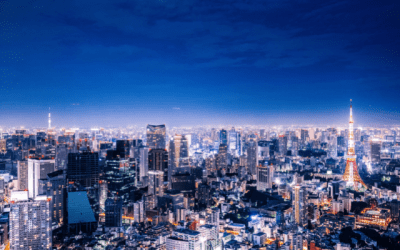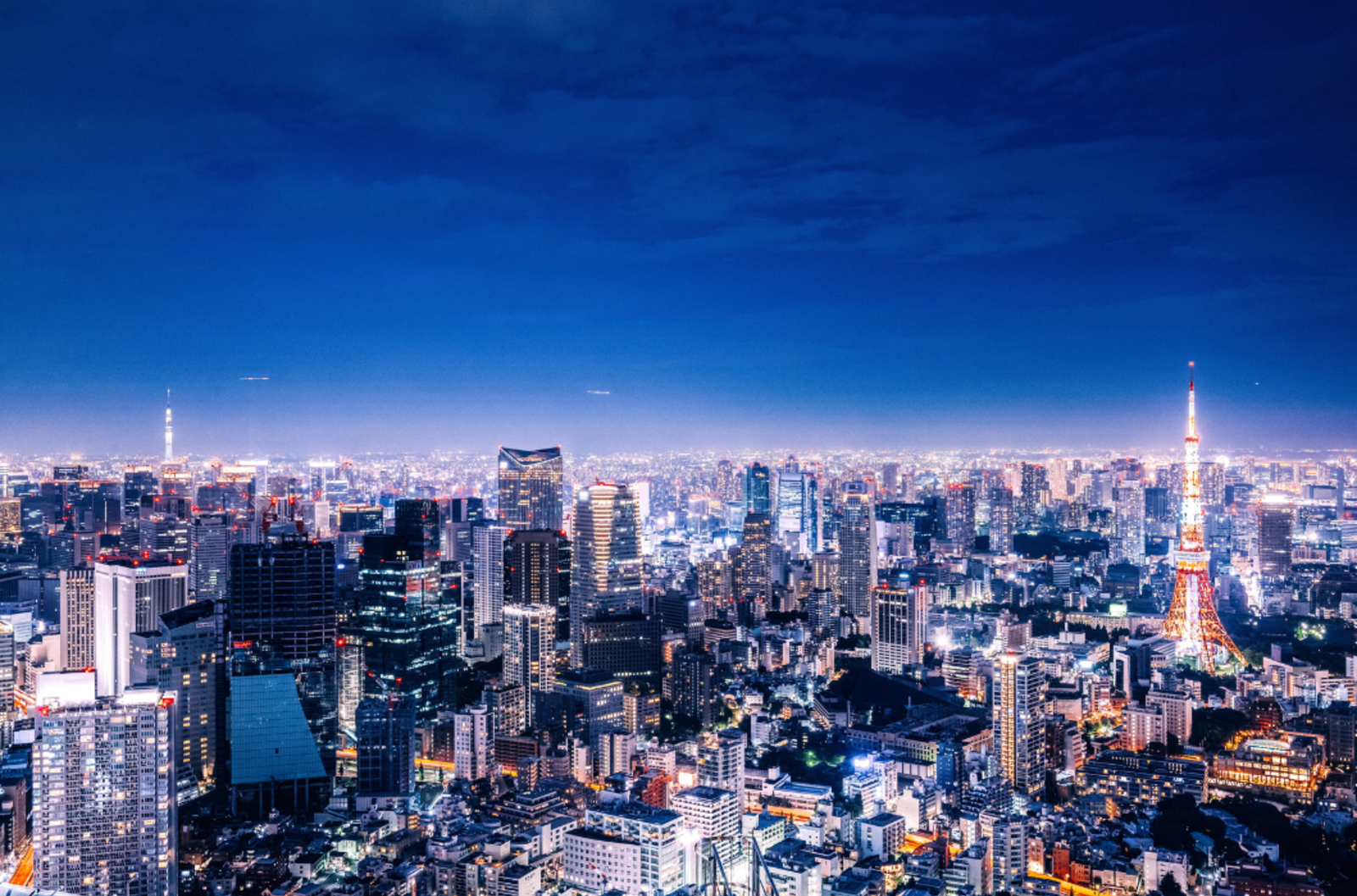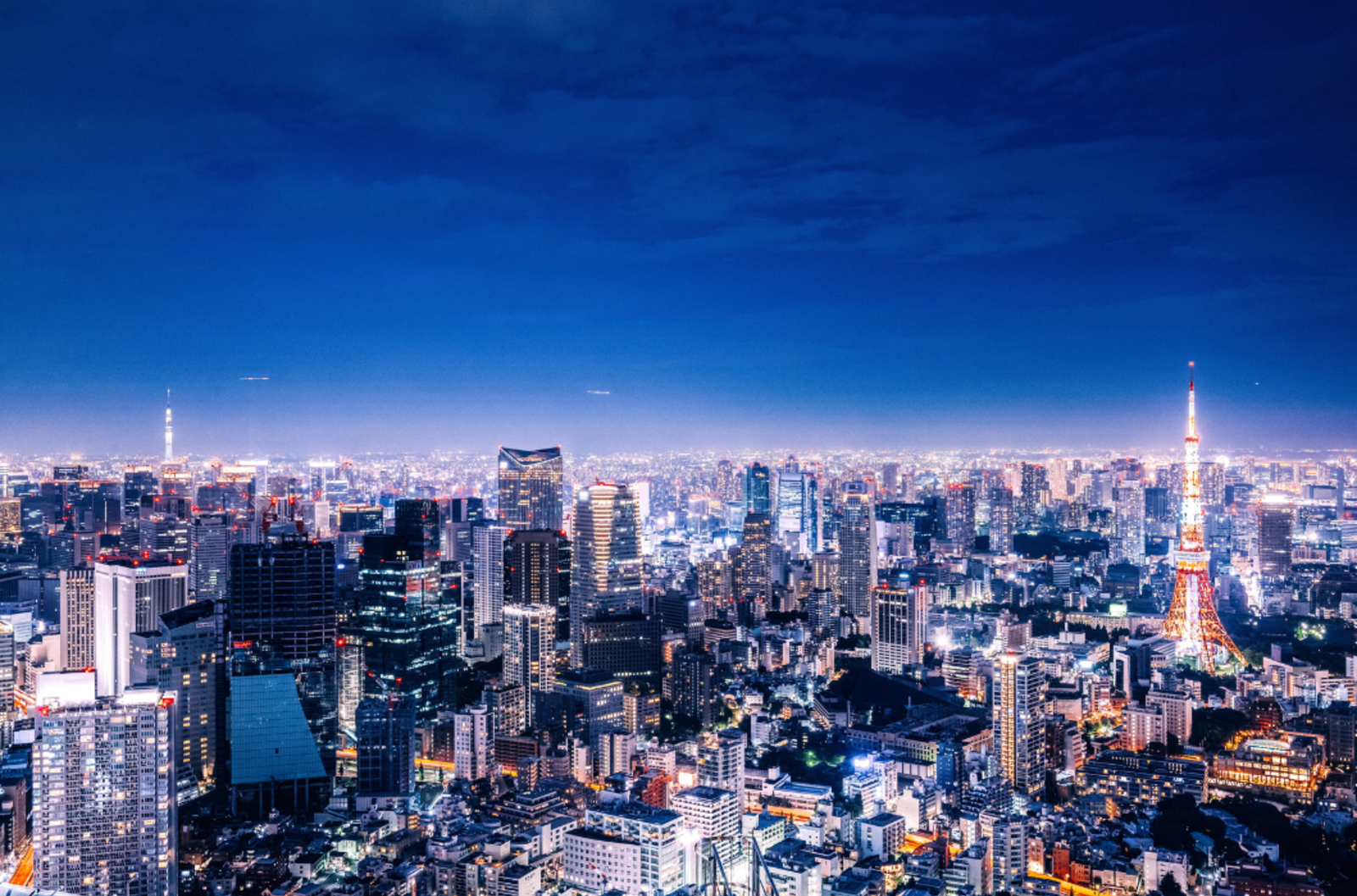 2. Rome, Italy 
The eternal city experienced something of a revival among Aussie travellers in the last months of 2022, with bookings growing by 39% between August and November. What better reason to make it our second ranking hot destination for 2023?
No trip to Rome is complete without visiting the city's holy trinity of St Peter's Basilica, the Spanish Steps and the Colosseum. Ok, so the latter is about the most unholy construction on earth given its infamy as ancient Rome's largest venue for bloody spectacles, but you get the point. These three attractions define the city, and your jealous friends back home will only chastise you for not snapping all three.  
While you're out St Peter's way, be sure to check-out the Vatican Museums. Its divine mission through the centuries, to display works of art that "demonstrate the beauty and wonder of God's creation", could provide just the life-affirming pick-me-up you'll need after a grizzly visit to the Colosseum.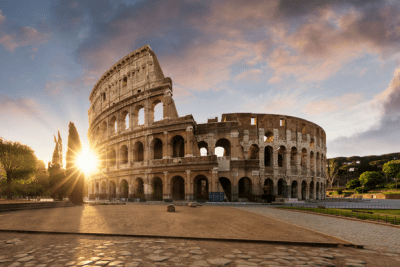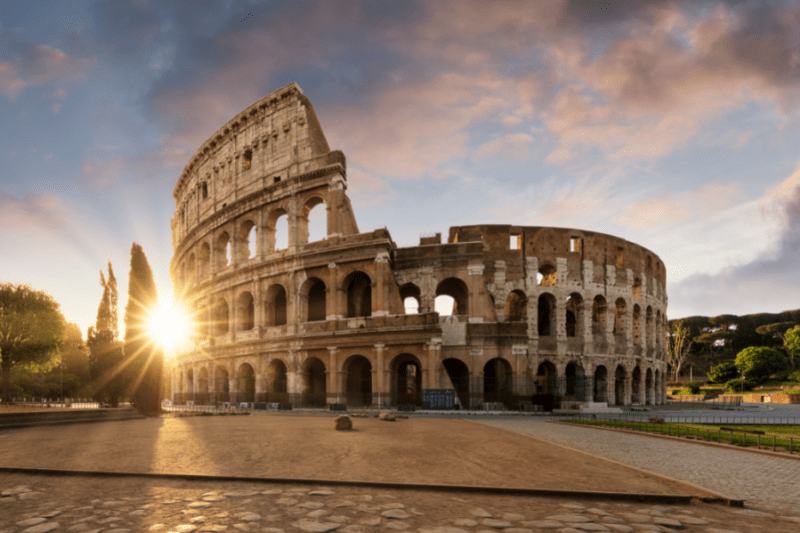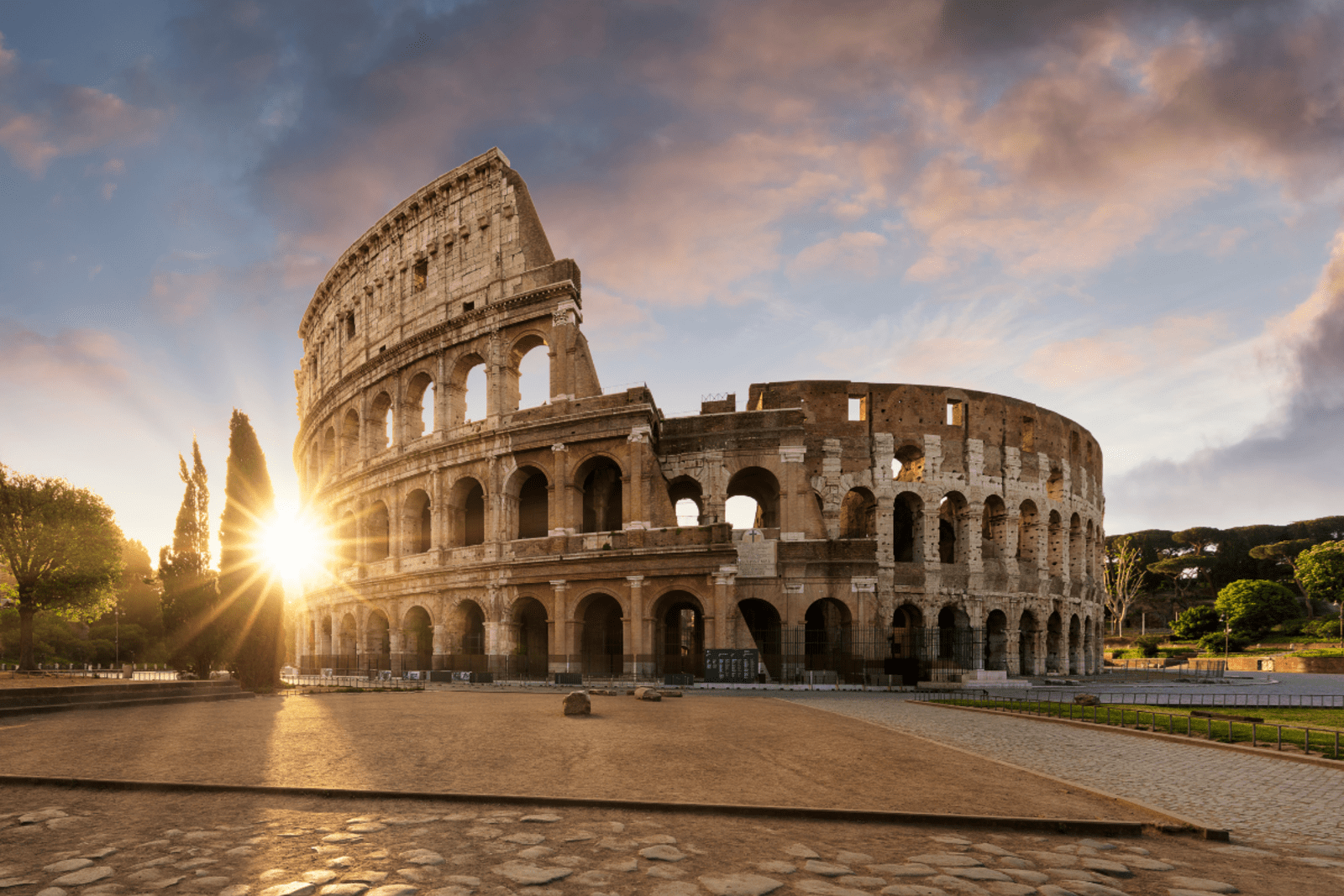 3. London, United Kingdom
And what self-respecting popular destinations list would be complete without an acknowledgement of how much Aussies love London? Year upon year we flock to old London Town for the sake of friends, family, career opportunities or simply a fair dinkum Aussie sticky-beak at the sights — there are so many! Tower Bridge, Westminster and Big Ben, Trafalgar Square ... are all so wonderfully snap-able and iconic. In July 2023, Australian tennis fans will once again descend on Wimbledon to catch the grass-court action. Shakespeare's Globe theatre and day trips to Stonehenge, Bath or Oxford will be on many tick lists too. 
4. Greek Islands 
Greece and its popular isles such as Naxos, Santorini and Mykonos are going to draw sun and sand loving holiday-makers from near and far this European summer — including Aussies! As is the case with Italy, our renewed interest in all things Mediterranean has seen Greece buck trends with a flurry of bookings toward the end of 2022. These three islands differ slightly in their appeal. Choose Mykonos if the aim of the game is hard-out partying, Santorini for a romantic but vibrant holiday for two (the small volcanic island boasts a surprising array of vineyards), or Naxos for a more relaxed and authentic taste of Greece and its culture. 
5. Fiji
Way back in 2021 Fiji was among the first international destinations to re-open its border to Aussie visitors, well ahead of other popular spots such as Bali, Hawaii and New Zealand. In 2022 we replied in kind, and Aussies' love-affair with these beautiful islands shows no signs of being just some rebound crush in 2023. Perhaps it's our rediscovery of unique attractions such as Sabeto Hot Springs and Mud Pool outside Nadi? (Natural and therapeutic treatments being so much a part of our post-pandemic conscience.) Or perhaps it's the allure of tiny islands turned resorts like the Malamala Beach Club, quenching our new-found desire to truly unwind? Whatever it is, nothing will beat the quintessential Fijian experience of joining a traditional kava ceremony. Try kava at least once! 
6. Sydney, Australia 
For those of us living outside our largest metropolis, Sydney's dynamic, multi-cultural offerings are enjoyed by visitors up and down the eastern seaboard no less than the thousands of international travellers now flooding back. There's no denying that after all these years, the iconic white shells of the Sydney Opera House still rate among the seven(teen) constructed wonders of the world, and a ride on the Sydney ferries as they chop through the most beautiful harbour west of New Zealand will still give you goosebumps no matter how many times you make the trip. Looking for a fresh Sydney experience? Don't pass up the tingly-est margaritas at Cantina OK! in the CBD. 
7. Queenstown, New Zealand 
The Australian capital of New Zealand enjoyed the return of visitors just in time for ski season in 2022. Coronet Peak, Cardrona and The Remarkables ski fields pumped all through winter and 2023 promises to draw even more skiers and snowboarders in 2023.  
When it's time to take a break from the slopes, Queenstown is also your perfect launchpad for a sight-see of Lord of the Rings film locations. The village dips its toes in Lake Wakatipu (Lothlorien) out of which flows the Kawarau River (Anduin). For an amazing day trip, point your rental car in the direction of Milford Sound, where high mountain valleys drop waterfalls into deep, dark seawater. A world of wonder that leaves  Middle‑earth in its foamy wake. 
For an enthralling glimpse of New Zealand's native bird and reptile species, the Kiwi Park managed conservation program in the heart of Queenstown gets you up close to kiwi, tuatara and other species being rehabilitated for life in the wild. 
8. Bali, Indonesia 
This other perennial Aussie favourite wheeled back the airport gates in mid-2022. Bali's many beach clubs boomed beats out over the evening sand once more, and attractions such as Waterbom water park and tours of the traditional Tegallalang Rice Terraces saw a steady stream of visitors finally enjoying some tropical downtime. 
In December 2022, Bali's governor was quick to dampen down any concern that Indonesia's new laws banning sex outside of marriage could prove a downer for tourists. 
"Those who visit or live in Bali would not need to worry with regard to the entry into force of the Indonesian criminal code," he reassured ABC.  
Our advice echoes that of smartraveller.com and Bali's governor — even when these laws come into effect in around three years, there's really nothing to worry about. 
9. Gold Coast, Australia 
With Australia's highest concentration of theme parks and miles of beaches providing everything you'd expect from a coastal hotspot, the Gold Coast will still reign supreme in 2023. (Government health authorities borrowed the term "hotspot" for its own purposes during the pandemic, but the tourism industry is now claiming it back, thank you very much.) 
A jet boat ride along the Narang River and out along the coast for some stunning views of the Gold Coast cityscape is your must-do next time you're out this way.
10. Melbourne, Australia 
Now one of Australia's fastest growing cities, Melbourne is set to be bigger than Sydney by 2030. Back to 2023, there's nothing more Melbourne than catching an AFL fixture at the MCG, or simply "The G" if you want to join the local boast about the size of its cricket ground compared to Sydney's (size means everything down here). The city circle tram is another institution that's proudly Melbourne — and it's free — connecting northern areas of the city with both Flinders Street Station and Federation Square. Looking for something quirky? Check out Milk the Cow, a licensed fromagerie in St Kilda. Here you can pair the finest wine or beer with artisan cheeses until the... er... cows come home.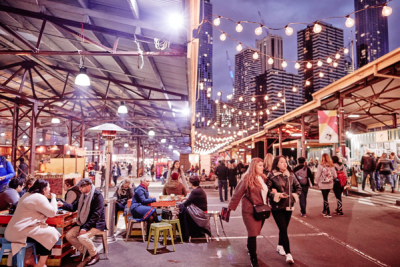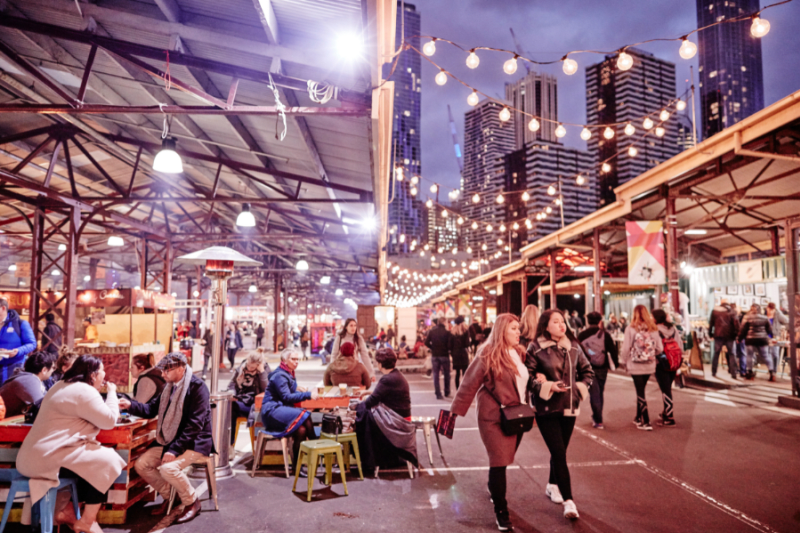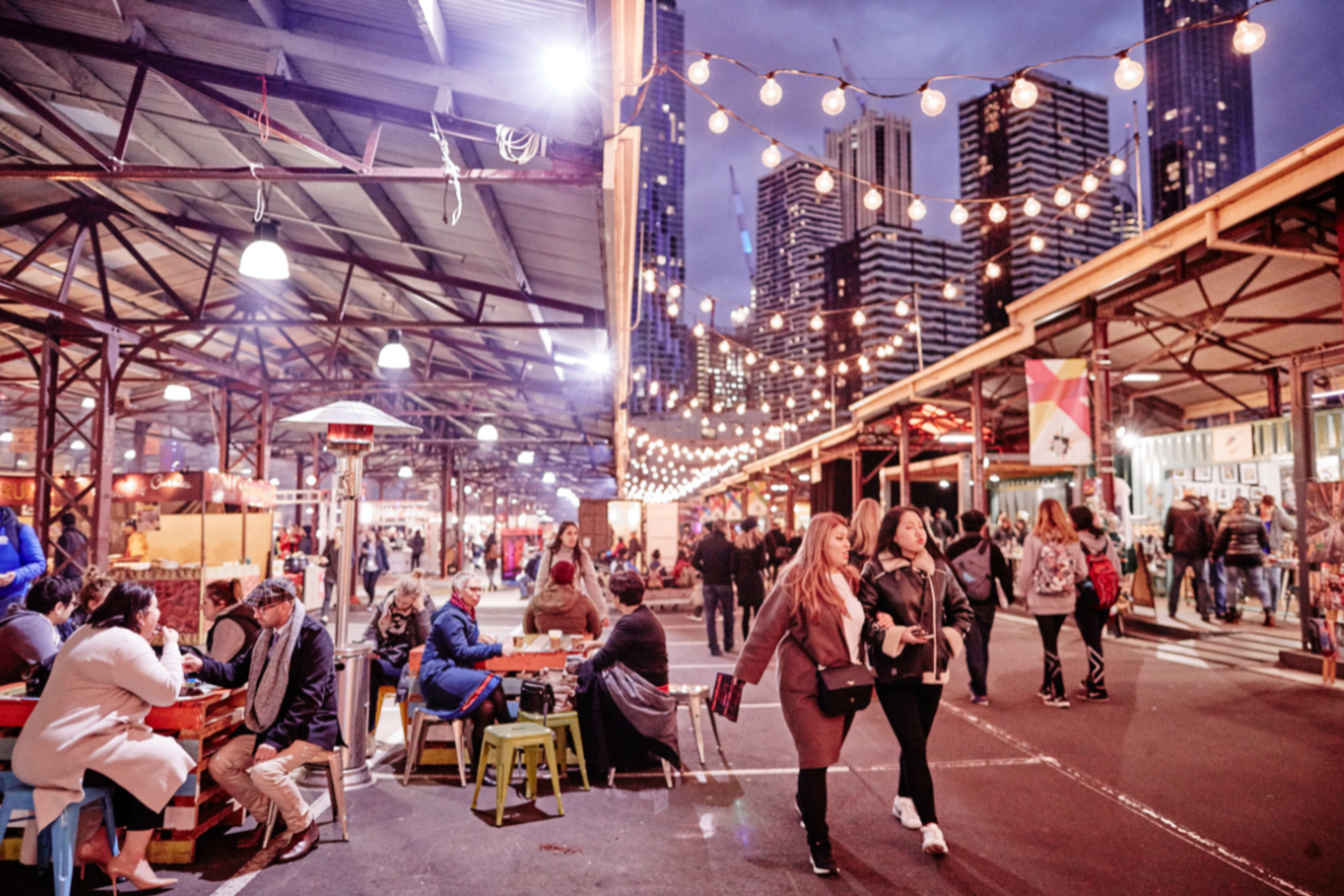 11. Honolulu, United States 
Whether you want to go snorkelling with turtles or swim like a mermaid, underwater dreams come alive in Hawaii. Between May and October several beaches on the main island of O'ahu teem with turtles enjoying warmer sea currents. And mermaids are a feature of Waikiki Beach all year round as wannabe angels of the sea don mermaid tails and get their own exclusive photo-shoot. For a bit of local history check out Iolani Palace, the former royal residence of the Kingdom of Hawai'i. 
12. Los Angeles, United States 
The city synonymous with big-budget cinema brims with an energy all its own. Take a Universal Studios tour with theme park rides and scheduled "character sightings" if you can fit it all in. And although you can't actually touch the Hollywood Sign, (it has its own restricted area) you can drive up to a lookout behind it for spectacular and highly brag-able views of the city. 
The LA Lakers basketball team is another icon of the city with a global following. Catch a home game at the Staples Center, which was recently re-branded as Crypto.com Arena in a stark sign of the times as crypto companies seek legitimacy through sports sponsorship. 
13. Perth, Australia 
Perth's combination of sandy swimmable beaches right on the city's edge (Cottesloe Beach is the best!) and a vibrant cosmopolitan culture amid natural wonder make it a key destination for domestic tourists eager to experience "the other side" of Australia. Families making the trip love Scitech, an interactive science museum that takes space exploration, astronomy and physics to new levels of excitement for curious young minds. Another purely Perth institution is the Perth Mint where Western Australia's lasting bond with gold mining is brought to life through interactive exhibits and live liquid gold pours. Be sure to check out Kings Park/Botanic Garden, easily the largest inner-city park in Australia and possibly the world. And the short boat trip to Rottnest Island to hang out with quokkas is a must! 
14. Cairns, Australia 
Winter is your best time to visit the beaches in Cairns when temperatures roam around the mid-twenties – making it warm enough to be inviting but, most importantly, too cold for jellyfish. The best beaches are within a 15- to 40-minute drive north of the city, each offering you a relaxed seaside village vibe. Cairns is also the perfect launching post to explore the Great Barrier Reef. Catch a catamaran diving day-trip, or a sight-seeing vessel with a glass bottom if you're not keen on getting your feet wet. In downtown Cairns, vegetarians and general lovers of healthy food should check out Snoogies Health Bar on Grafton Street.
15. Dubai, United Arab Emirates 
Voted a top destination for 2022, Dubai has blossomed into a global financial hub of luxurious hotels, high-end shopping, and the world's tallest building (Burj Khalifa at 828m). Each year from about October to April, Dubai's Global Village brings multi-cultural entertainment, shopping and dining experiences together in one sparkling venue with the aim of attracting travellers throughout the world to celebrate the world's cultures in one festival. In the summer months, Dubai's Atlantis Aquaventure Waterpark offers you splashes and excitement on a grand scale.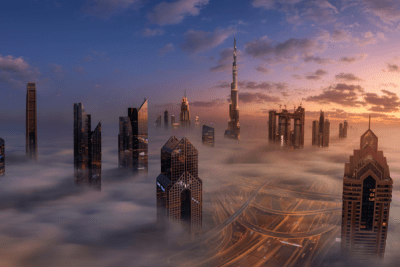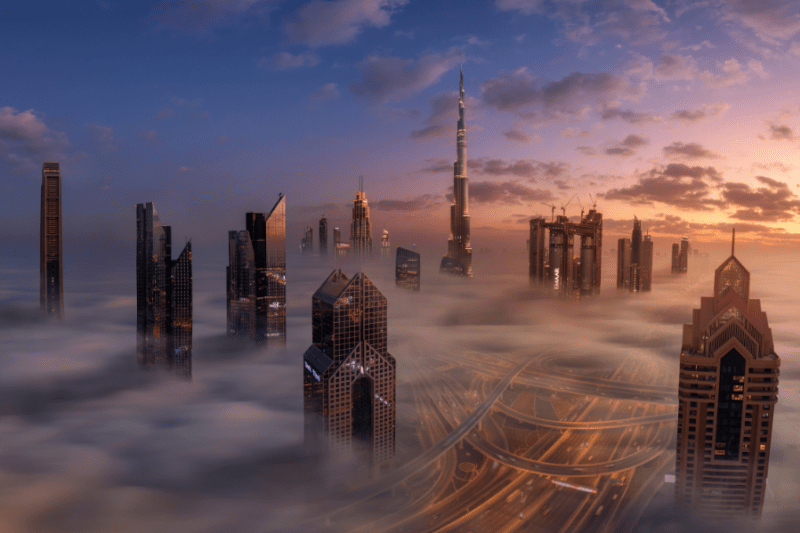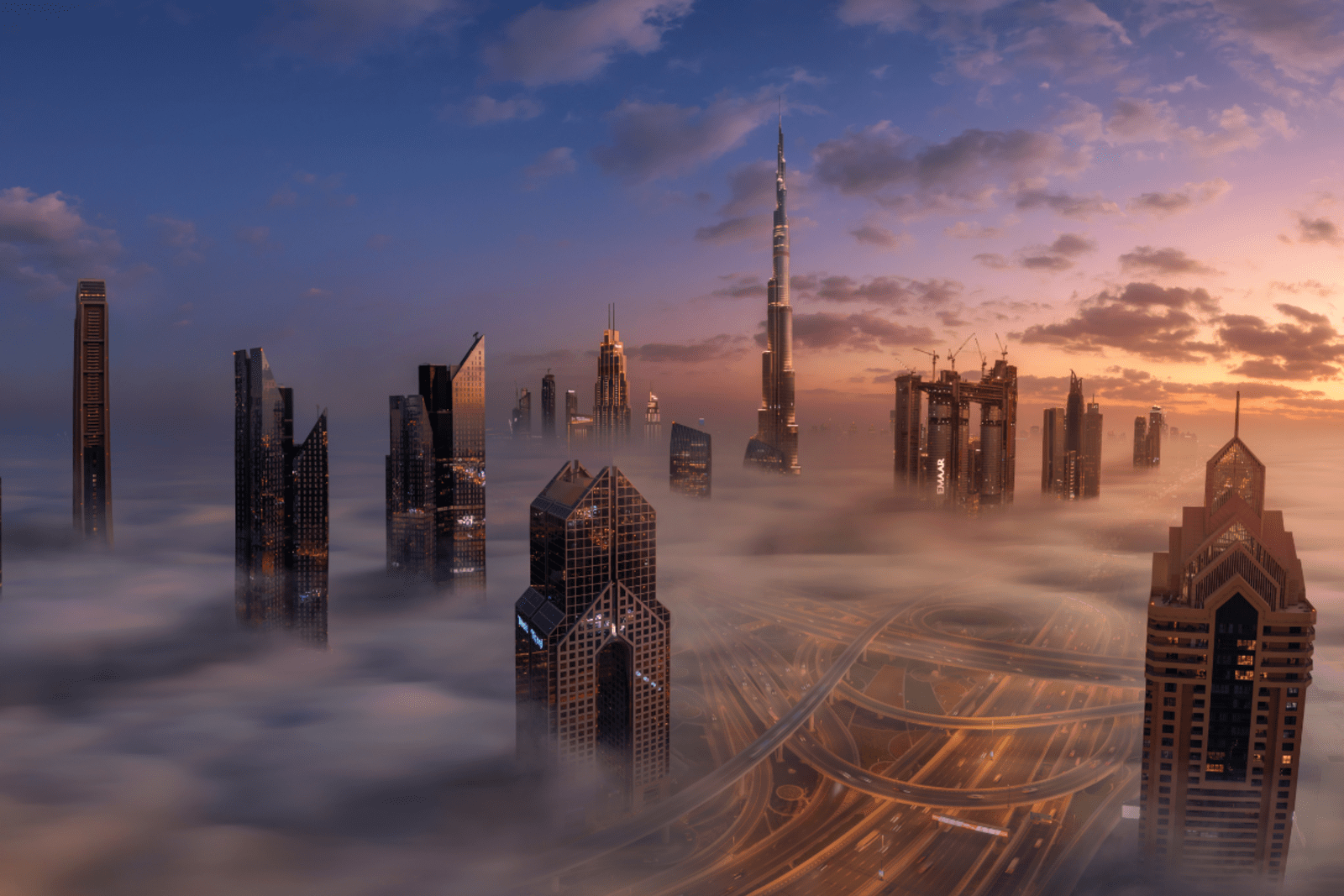 16. Phuket, Thailand 
Thailand's largest island is a beach-goer's paradise famous for its bluffy, steep islets and party atmosphere. Patong Beach is where most of the action is, with clubs and nightlife in Bangla Road pumping well into the wee hours. For a fun trip, head up to Mount Nakkerd and behold Phuket's Big Buddha sculpture — even while in lotus position, he's 45m tall!
17. Hobart, Australia 
With its historic waterfront lending itself to 21st century cafes, pubs and wine bars, Hobart invites you to share the old and new. Nowhere is this more evident than a visit to its 50-year-old Saturday institution, the Salamanca Market. Here you'll find fresh produce, street food and local designers' wares sold alongside antique trinkets and paintings. The weather might be a bit prickly in June, but Hobart's weird and wacky Dark MOFO winter festival is an experience, as is a drive up kunanyi (Mt Wellington) to check out the view from 1,271m up among a swirl of cloud.
18. Paris, France 
A visit to Paris can become a bewildering attempt to cover the city's every sight and experience in one short trip. Our advice is to pick three or four that you just couldn't bare leaving off your list and indulge them to the max. Here's our three for 2023: tour the Louvre's historic artworks from the Mona Lisa to The Raft of Medusa and a huge collection of ancient Egyptian art; visit the Palace of Versailles, France's former royal seat of power turned museum; and (if you take care to book three weeks in advance) enjoy a five-course meal at Septime, a minimalist restaurant run by a former graffiti artist turned Michelin star chef.
---
---
19. Bangkok, Thailand 
Bangkok dazzles all your senses, with bustling streets, incredible food and its creative mix of ancient customs and modern life. You'll find shopping malls rubbing shoulders with temples, and every variety of outdoor market. Over 200,000 people flock to Chatuchak Weekend Market making it the biggest weekend market in the world. The city's Skytrain makes transit around Bangkok's bustle easy – and like most things in Bangkok, its easy on your pennies.
20. New York City, United States
Few cities ignite the imagination quite like New York. Beyond its must-see icons such as Central Park, Times Square and the Empire State Building, lies an intoxicating energy and a culture that champions the arts, creativity, hard work and the magic of having a dream! One of the best ways you can connect with the Big Apple is to visit the 9/11 National Musem & Memorial, opened in 2014 to commemorate the lives lost in the September 2001 World Trade Centre terrorist attacks. To experience a burst of New York's creative energy, take a walk along the High Line — a public park built along a former elevated railway line in West Side Manhattan that doubles as an art-space.
21. Istanbul, Turkey 
Straddling the Bosphorus Strait, Istanbul's unique position as a gateway between Asia and Europe is encapsulated in architectural wonders such as the Hagia Sophia. Built as a Greek Orthodox Church around 360 CE, it was reconstructed into a mosque in 1423. Its dual status as a museum from 1936 was recently rescinded by the Turkish Government, but non-Muslim tourists are still welcome outside of prayer times. Nearby, the Blue Mosque still attracts over five million visitors a year. 
22. Vancouver, Canada 
Surrounded by forests, ocean, mountains and beaches Vancouver is perfect if you're wanting to pack plenty of action into your next overseas jaunt any time of year. Stanley Park is a stunning green space just north of the CBD criss-crossed with ample coastal and forest trails you can easily traverse by foot or pedal. VanDusan Botanical Garden takes things down a gear, but still offers you all the fresh air and natural vistas British Columbia is famous for. Fun fact about Vancouver — Japanese immigrants have made it the "sushi capital of North America" serving up the wonders of rolled rice for over 50 years. For the best of the best check out Tom Sushi downtown in Davie Street. 
23. Cairo, Egypt 
Long after our contemporary skyscrapers have been torn down or fallen into disrepair, the Giza Pyramids will still be standing. They're that well-built, that big, and that old, it's no wonder they're the most visited attraction on the planet drawing around 14 million visitors a year. How do you avoid the crowds? Visit in summer and soon after they open to the public each morning at 8am. Less visited but no less fascinating, the Museum of Egyptian Antiquities in central Cairo houses the largest number of artifacts from Egypt's mesmerising ancient civilisation that thrived for millennia along the Nile. 
---
Flight Centre acknowledges the Traditional Custodians of Country throughout Australia.