Your Guide To Planning The Ultimate Italian Summer Road Trip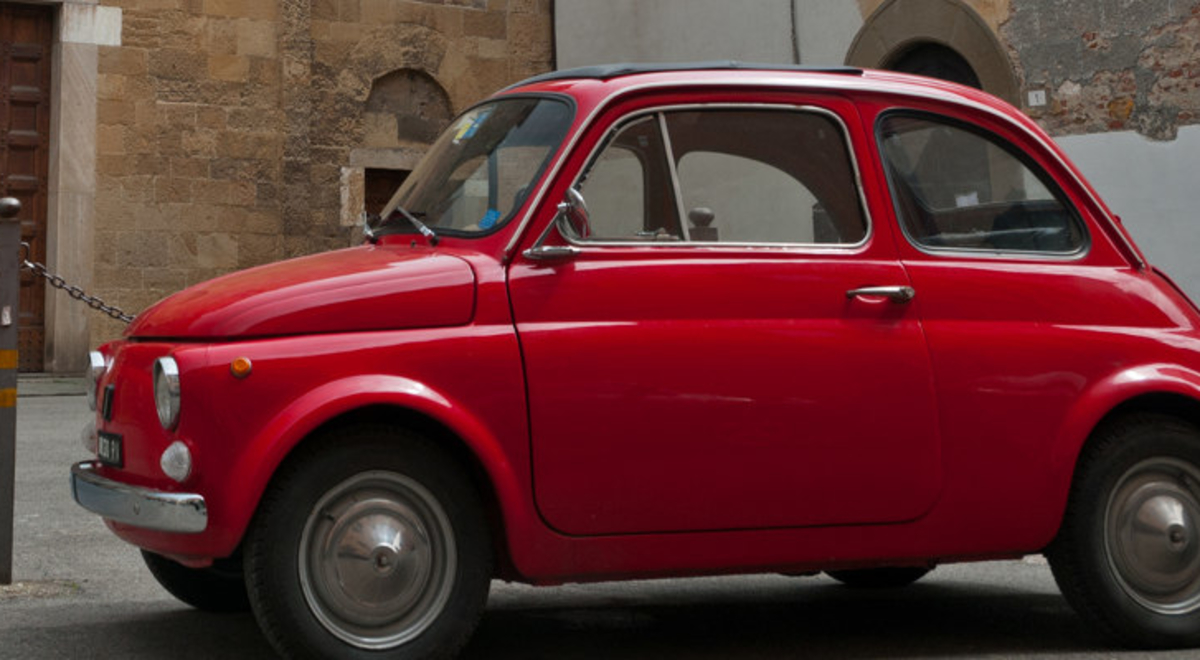 ---
---
The twinkling sun on a deep blue lake, a hazy afternoon in the Tuscan hills, the dazzling seaside with its colourful umbrellas, aquamarine water – and all those people. It may seem like the entire world goes on holiday to Italy during summer, but there is a way to enjoy the intoxicating beauty of the country and avoid some of the buzzing crowds.
Choosing to embark on your own road trip is a good solution. Yes, there'll be crowded must-see destinations, but there'll also be undiscovered gems along the way. That's what's so great about the freedom of a road trip, and that's what often makes us want to travel in the first place. Here are some key places to mark out on your map and we'll leave the intriguing side roads to you.
Milan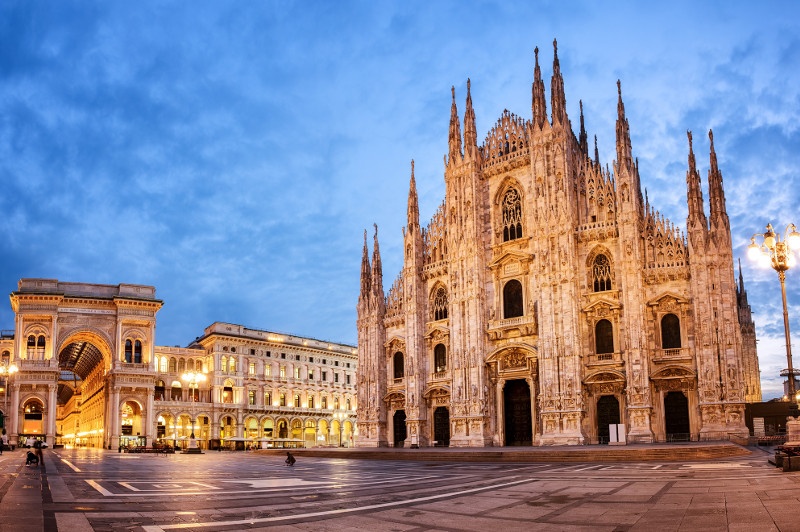 Milan Cathedral, the Duomo di Milano, is one of the largest churches in the world. Image: Getty
An ideal place to start your Italian road trip is in Milan. It has a major airport, with a wide range of flights, and will also have a big choice of car rental options. Choose your wheels, and you're all set to go. But then… there's the jet lag. Take a few days in Milan to get yourself onto Italian Time – which, being Milan, is fast-paced and action-packed.  It's definitely worth seeing as much as you can of the city before you leave. Leonardo da Vinci's famous mural, The Last Supper, is hidden away on a wall of the refectory adjoining the Basilica di Santa Maria delle Grazie. Book in advance or sign up for a guided city tour. Milan's Gothic cathedral, 600 years in the making, is equally impressive, adorned with 135 spires and 3,400 statues. Make sure you treat yourself to a zesty aperitivo one evening before you depart.
Lake Como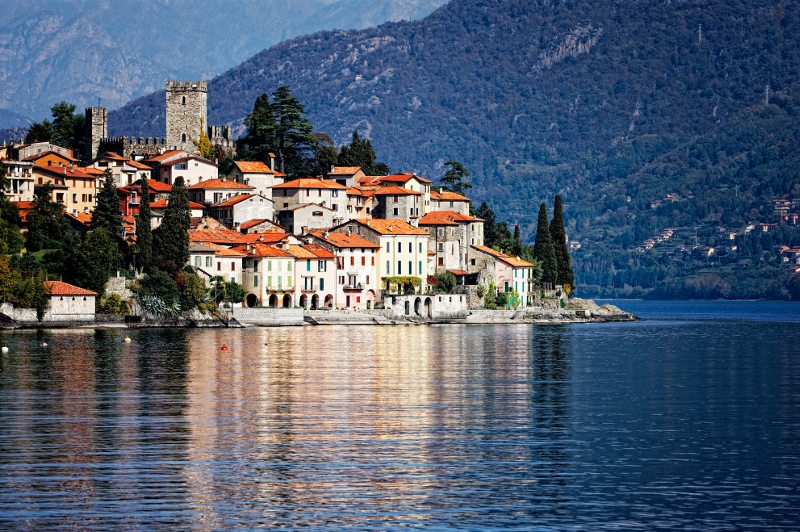 The three slender branches of Lake Como meet at the resort town of Bellagio. Image: Getty
Lake Como and the Italian lakes are amongst the most romantic locations in the world, and it's easy to see why. For centuries, wealthy European and noble families called the historic villas of Lake Como home, and artists, novelists and composers flocked to the region, inspired by its special charm. Be sure to travel north to the Italian Lakes before you turn south and leave this stunning area behind.
Verona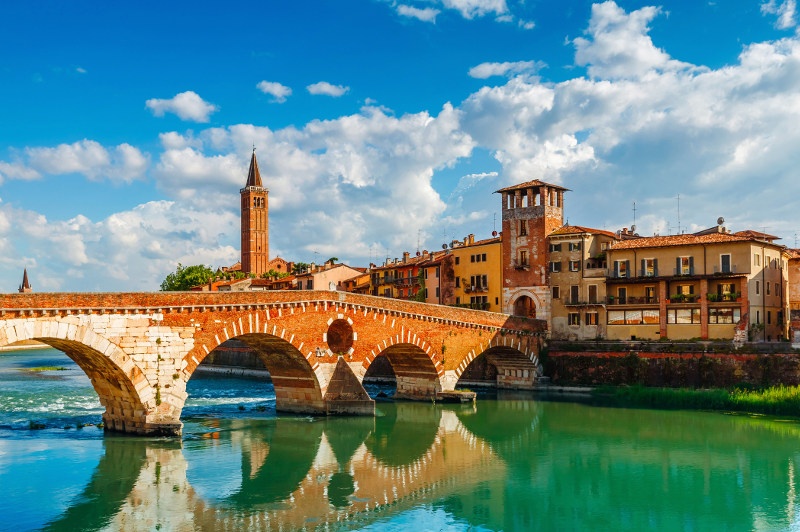 The Ponte Pietra over the Adige River is the oldest bridge in Verona, completed in 100BC. Image: Getty
Made famous by Shakespeare as the setting for Romeo and Juliet, Verona is one of northern Italy's most attractive cities and a perfect stopping point on your way to Venice. Verona's heart is dominated by a well-preserved 1st-Century Roman amphitheatre which plays host to the city's annual opera festival, and has a lively food and wine scene.
Venice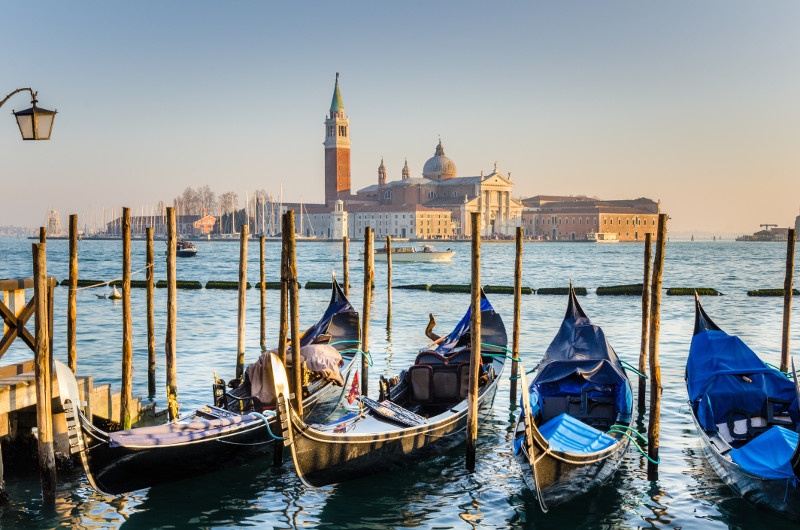 Gondolas, the symbol of Venice, tied to the quay at St Mark's Square with Saint George Island in the background. Image: Getty
While Venice is the city which can, more than anywhere else in the country, feel more international than Italian in the height of summer, its charms are impossible to ignore. For sheer romance, you can't beat the canals, tucked-away squares, beautiful bridges and impressive Gothic palazzi. Oh, and then there's the art scene, the cosy wine bars and the wonderful food. Sigh.
Bologna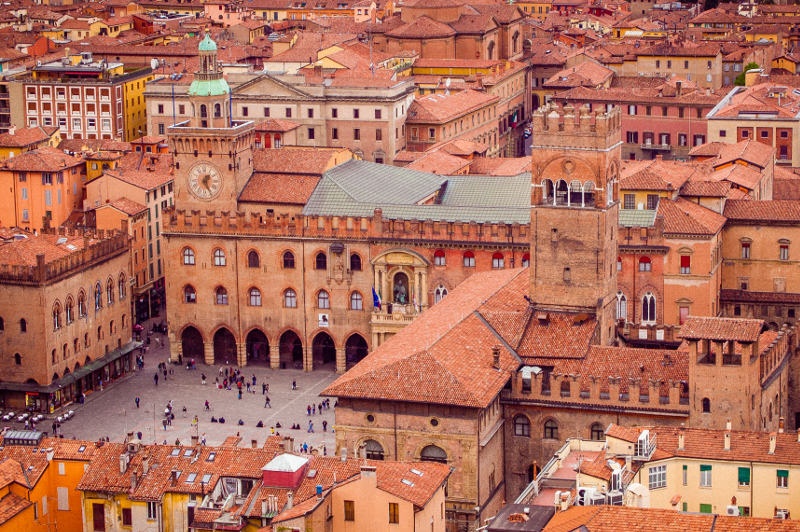 Edgy ideas are often exchanged in the Piazza Maggiore, in the heart of the medieval centre of Bologna. Image: Getty
Travelling south from Venice you'll reach Bologna, a sea of terracotta and home to the world's oldest university which was founded in 1088. It is also the birthplace of Bolognese sauce and modern day Bologna is proud to call some of the nation's finest restaurants its own. For something a little different, why not visit the Lamborgini Museum while you're here – after trying the Bolognese, of course.
Parma
A pedestrian's delight, the streets of Parma are virtually devoid of cars. Image: Getty


To the northwest of Bologna lies Parma, another university city with a food claim-to-fame, yet offering a totally different experience to that of Bologna. Parma is the first city in Italy to be named as a UNESCO Creative City for Gastronomy, and it would be a crime not to indulge in this city's exquisite gourmet offerings. Thankfully, Parma is also a compact riverside city that is a pleasure to walk (which might be a good idea after that lunch).
Cinque Terre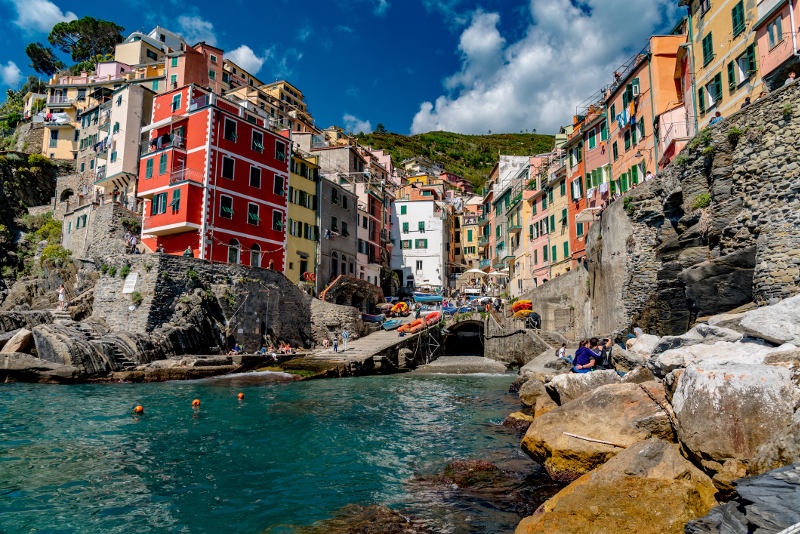 Postcard-perfect Riomaggiore is the largest of the five coastal villages that make up the Cinque Terre. Image: Getty
From Parma, head for the coast with excited anticipation because you're about to hit one of the most breathtaking Italian destinations – the Cinque Terre. Literally "Five Lands" Cinque Terre was named a UNESCO World Heritage Site in 1997 and although it still teems with tourists, nothing can take away from the beauty of the pastel-coloured towns clinging to what is some of the most dramatic coastline in Europe. Bellissimo.
Pisa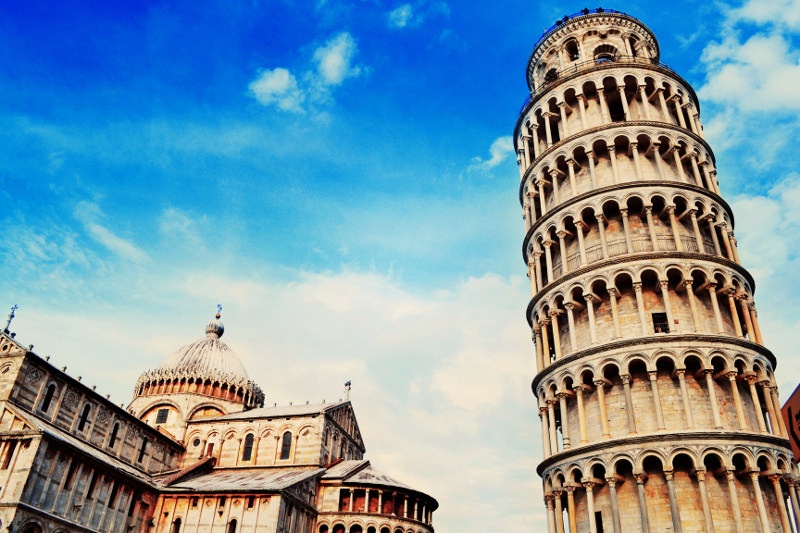 The city's iconic leaning tower was already starting to lean when it was completed in 1372. Image: Getty
Much more than just a quirky photo opportunity, Pisa is a city with a rich history as well as a lively student scene thanks to its top class university. While you're there, make sure you drop in to the Museo dell'Opera del Duomo (Cathedral Museum) which is one of the best designed and curated museums in Tuscany, one of the least-visited places on the Campo dei Miracoli and offers visitors an added bonus: an excellent view of the Leaning Tower from the huge second-floor windows (you do have to get that shot, after all).
Florence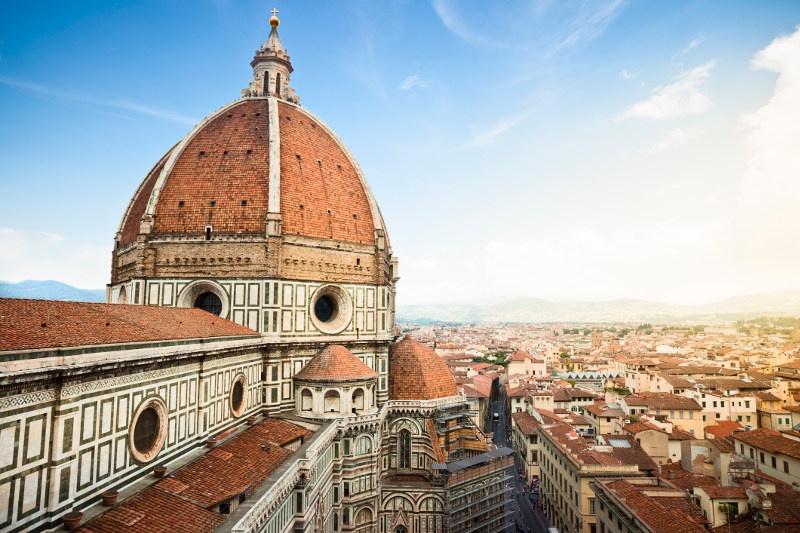 Florence's famous Cattedrale di Santa Maria del Fiore is the third largest church in the world. Image: Getty
The capital of Tuscany, Florence is heart-stoppingly beautiful and overflowing with artistic masterpieces and architectural marvels. Take your time here and you certainly won't regret it. From the Ponte Vecchio which spans the River Arno and was opened in 1345, to Michaelangelo's David and the Uffizi Gallery, you'll have no shortage of drawcard attractions to include in your days. What's more, the coffee and the gelati are excellent.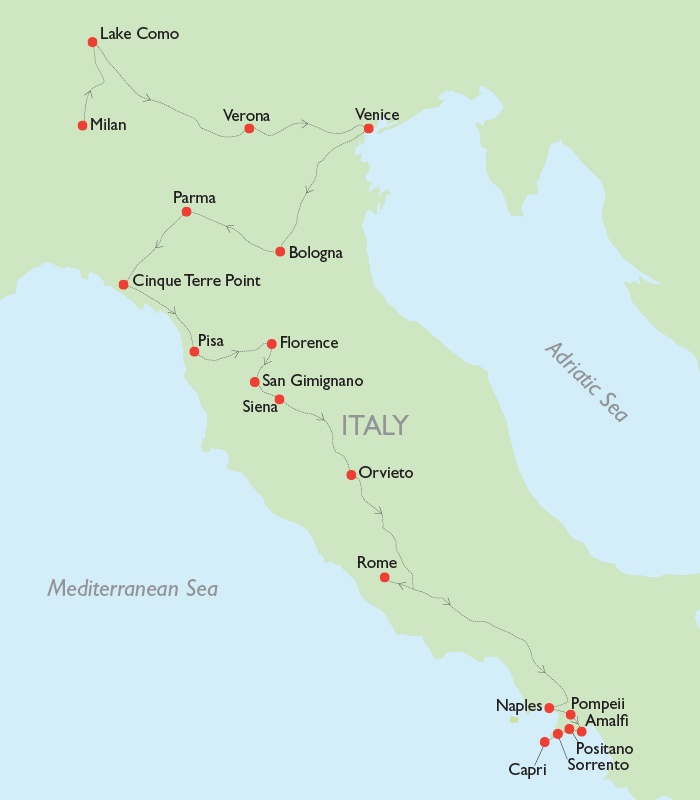 Highlights are on this map of Italy; undiscovered gems are yours to find.
San Gimignano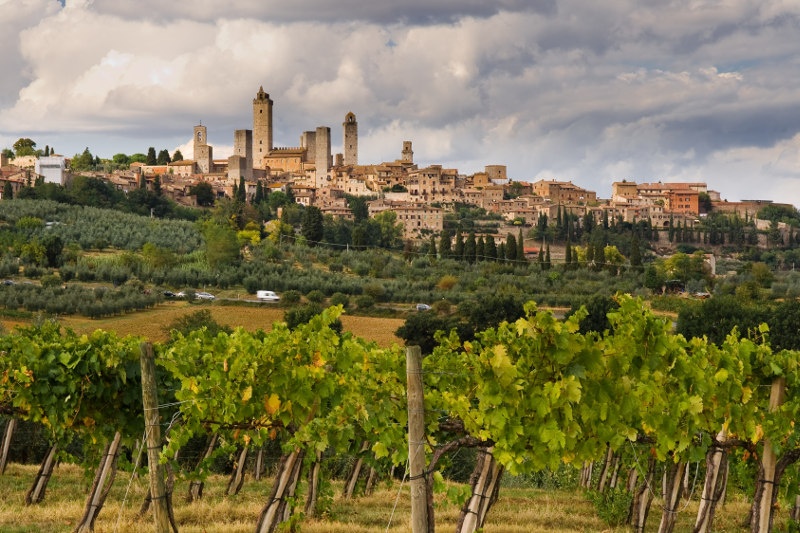 A UNESCO World Heritage Site, San Gimignano originally had 72 tower-houses within its 13th-Century walls. Image: Getty
If you can bear to tear yourself away from Florence, you'll be rewarded. A little further south lies the enchanting medieval walled town of San Gimignano, with its 14 towers – a legacy of once-prominent families trying to outdo each other with conspicuous displays of wealth. The beautiful town is well preserved, set amongst the Tuscan hills and will give you the frisson that goes with feeling like you just stepped back in time.
Siena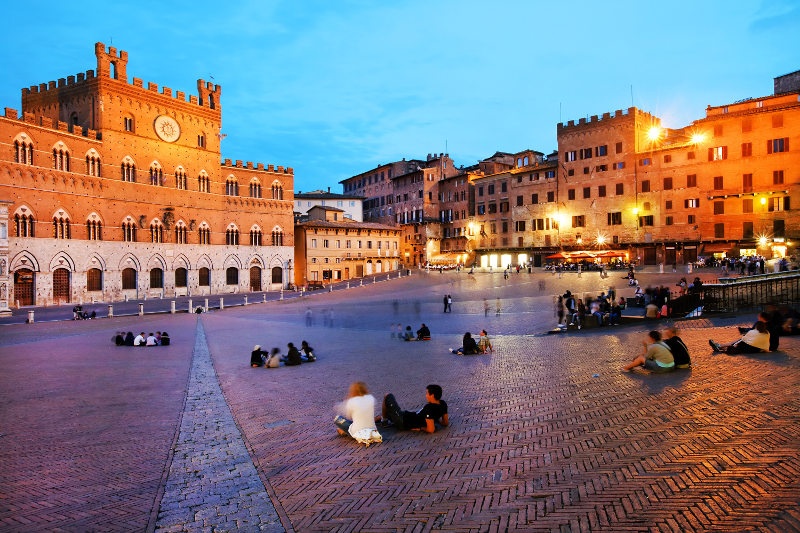 The civic and social centre of Siena, the Siena's Piazza del Campo is a people-magnet, especially at dusk. Image: Getty
Siena is another medieval masterpiece, with magnificent Gothic architecture, extraordinary art collections and streets filled with tempting restaurants, bakeries and the enticing boutiques of artisans. Strolling through the city, you'll be captivated by its beauty, largely thanks to the fact that when the French took Siena in WWII they faced virtually no opposition.
Orvieto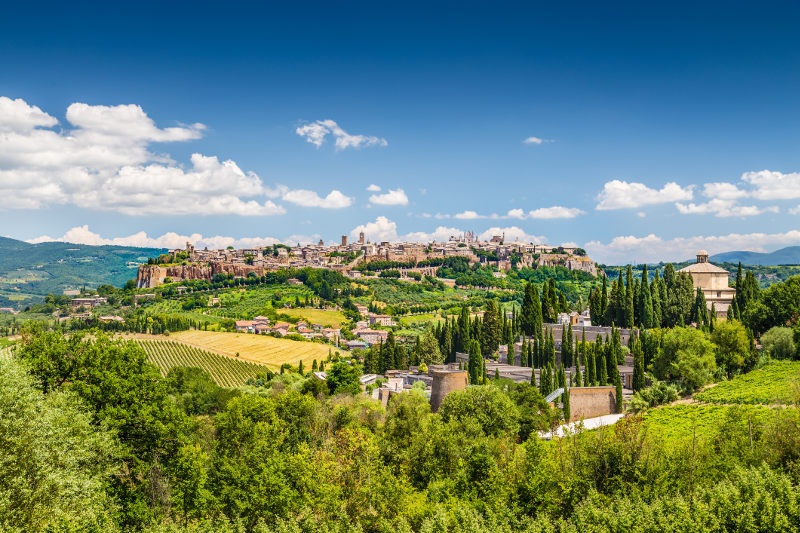 Orvieto, built on a rocky volcanic outcrop and surrounded by fields of olive trees and vineyards. Image: Getty
Below Siena, in the southwest corner of Umbria, you'll happen upon the dramatically-located Orvieto. The ancient city, with its near-impregnable site, has been populated since Etruscan times. Apart from its location, Orvieto is most famous for its soul-stirring cathedral, dating back to 1290 and embellished with a brilliantly coloured façade of frescoes, mosaics, reliefs and fine braids of flowers and vines.
Naples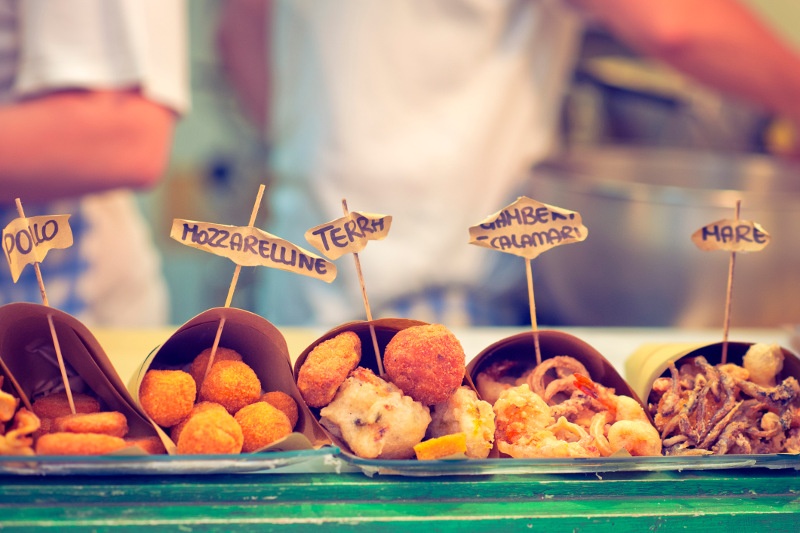 Traditional Neapolitan fast food: Fried chicken, cheese or seafood. Image: Getty
Oh, the food in Naples. The third-largest city in Italy is one of the country's culinary hot-spots, setting the standard for world class pizza, pasta, coffee, seafood dishes and sweet treats. It may not be a picture-perfect destination (although the eye is definitely in the beholder) but what Naples lacks in order and neatness it more than makes up for in sizzle, drama, passion and vibrancy. You'll definitely want to spend a few days here.
Pompeii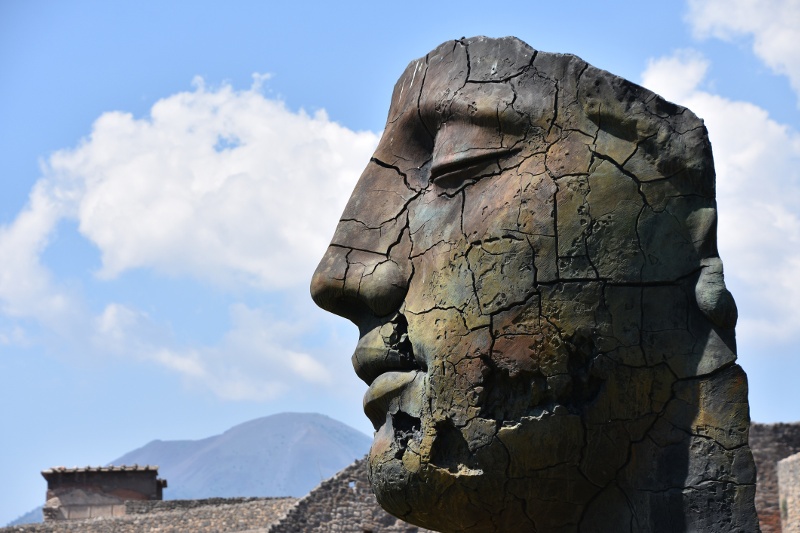 The eerie remains of a bronzed sculpture in Pompeii. Image: Getty
Once a thriving and sophisticated Roman city, Pompeii was buried after the catastrophic eruption of Mt Vesuvius in AD 79. As such, it's now one of the most significant and spectacular archaeological sites in the world, providing a rare window into what Roman life was like centuries ago. Take time out to visit and you'll be able to wander the excavated streets and walk through the long-forgotten homes.
Amalfi Coast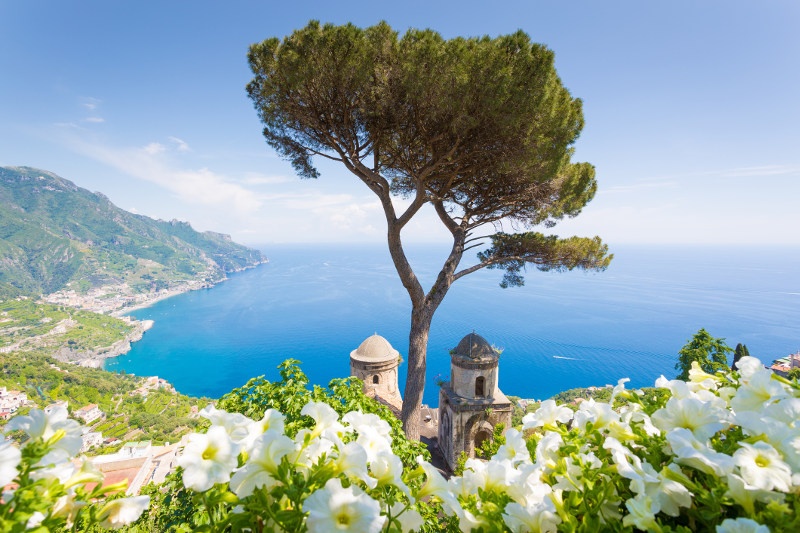 The spectacular view from Ravello, arguably the best of the Amalfi Coast towns. Image: Getty
Ah, the Amalfi Coast – a 50-kilometre stretch of impossibly stunning coastline, deemed by UNESCO as an outstanding example of a Mediterranean landscape. Who could argue with that?
Positano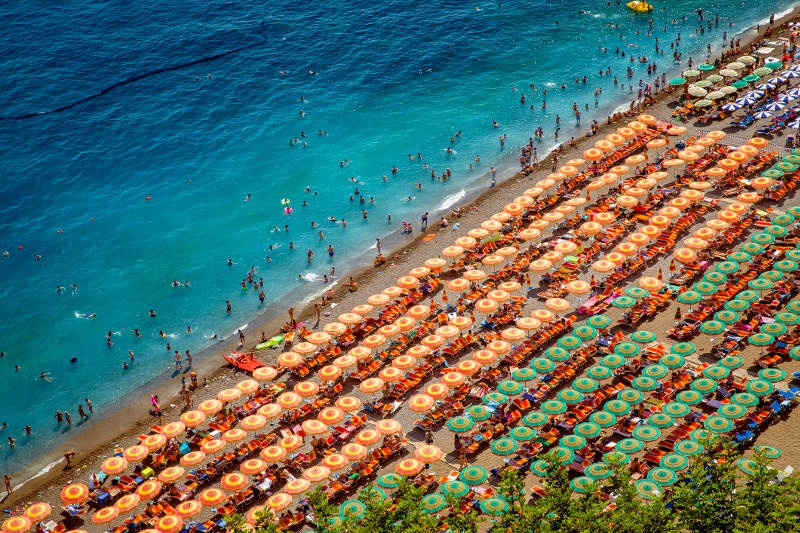 Hot tip: Hit the beach early if you want to splash around at Positano. Image: Getty


Linked to other coastal towns by the Sentiero degli Dei hiking trail, Positano is one of the gems of the Amalfi Coast. Its sun-bleached pink, peach and terracotta homes appear to tumble down the mountainside, adding to the town's undeniable charm. Positano is also one of the most expensive spots to visit on the Amalfi Coast so keep that in mind before you raid the mini-bar.
Sorrento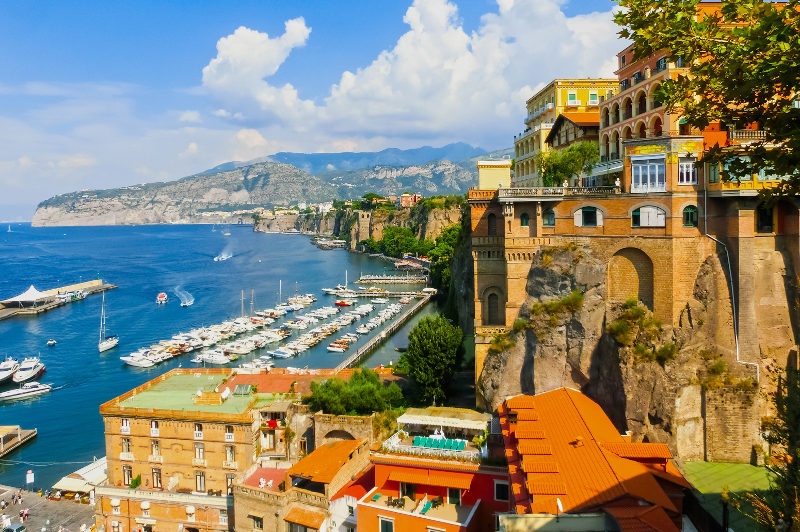 Don't forget to sample the local limoncello before you leave sun-kissed Sorrento. Image: Getty
Perched atop cliffs overlooking the Golfo di Napoli, Sorrento is a town that has fully embraced tourism, but don't let that deter you. It's an ideal base for exploring the surrounding area and still retains a lot of its character and charm.
Capri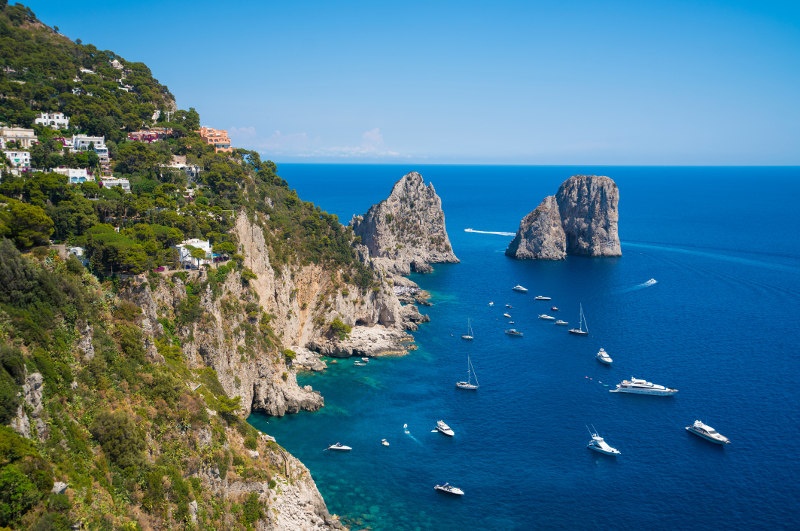 Emperor Augustus made Capri his private playground, while Tiberius retired here in AD 27. Image: Getty
Having come this far, make sure you take the time to skip over to the Isle of Capri. This would have to be one of the world's dream holiday destinations, where romance seems to float on the air, accompanied by the scent of lemon blossoms and fresh sea air. The luminescence of the Blue Grotto is legendary, and while Capri can be very popular with tourists, that's no reason to stay away. Beyond the designer boutiques and cafes, the island retains its fabled charm.  
Rome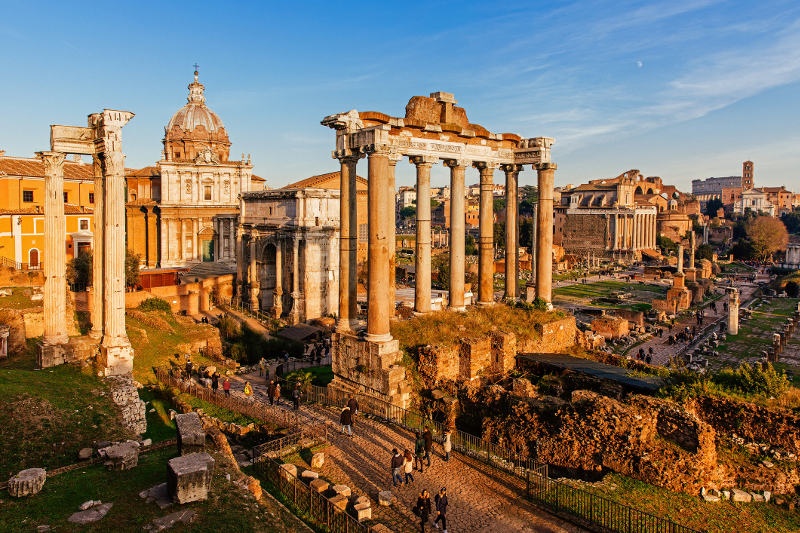 Time your day right and you'll be able to see the Roman Forum at its moody best: Sunset. Image: Getty


Last stop, Rome. Italy's majestic capital is a smart place to end your journey because again, it's a major air hub and getting home from here will be a breeze. But before you go… there's so much to experience in Rome, you'll certainly need a few days, if not more. The Sistine Chapel, the Colosseum, St Peter's Basilica, the Pantheon – take your time as you immerse yourself in centuries of history. Thankfully, Rome also has exceptional cafes, restaurants and plenty of places to grab a delicious gelato so that you can sit back and soak up the dolce vita lifestyle.
---
Visit your local Flight Centre store or call 131 600 for more advice and the latest deals.
---
---
Flight Centre acknowledges the Traditional Custodians of Country throughout Australia.