Looking for Italy Holiday Packages?
We can't find any online Italy holiday deals at the moment but one of our helpful Travel Experts can help you find what you're after! Send us an online enquiry, call us on 133 133 or we can call you.
Explore more holiday deals
High fashion, culinary delights and spectacular sights
Italy as we know it was a 20th-century invention and its landscapes, dialects and customs are still distinct across its regions. That's what makes exploring on a holiday in Italy so rewarding. It's a tangle of history, culture and food.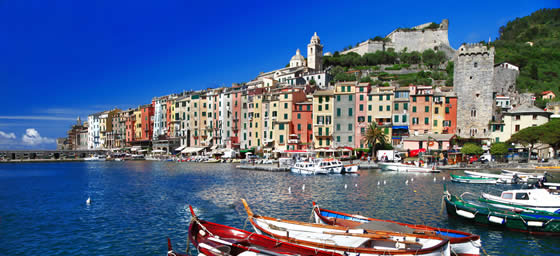 Cinque Terre
From top to tip and islands to boot (ha!): admire the Alps, lounge by the Italian Riviera, cruise Lake Como in the northeast. This is also home to the wildly fashionable and feistily-sporty Milan. Northeastern delights include Venice (no explanation needed) and the gastronomic city of Bologna. Central Italy shines; see Roman treasure, revel in the Renaissance birthplace – Florence – and retreat in Tuscany. Southern Italy is home to dramatic Pompeii, aqua-dream Amalfi Coast and the hustle of Naples. The countryside is quiet in the south too, with gems awaiting the curious traveller. Sun, sand, sea and Mama's cooking on Sicily and Sardinia will dish you up a feast for body and soul.
Piazza del Duomo, Milan