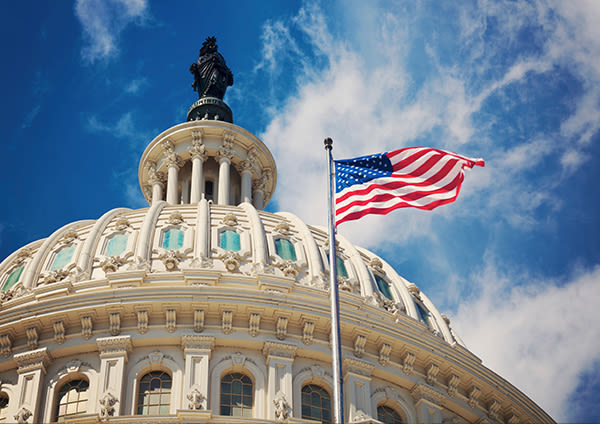 Swap the textbooks and T.V. shows for the real thing as you learn about American history in Washington D.C. Not only is it home to the White House and countless memorials, but the nation's capital also boasts a bustling food and festival scene just waiting for travellers to enjoy. Take a stroll through the diverse neighbourhoods and treat your senses to a meal in the Penn Quarter and Dupont Circle. Serving local and international visitors with a myriad of memorable experiences, check out Flight Centre's range of custom Washington D.C. holiday packages today.
Deals with your name on them...
Explore holidays by interest
Explore Washington DC
Where to stay in Washington DC
Where to stay in Washington DC
Pondering where to stay in Washington, DC? You have a host of equally great regions to pick from. If you're keen to be in the thick of the action, Capitol Hill, Dupont Circle and Penn Quarter are classed as some of the best areas to stay in Washington, DC due to their close proximity to all the major tourism precincts. Georgetown is home to historic options and high-end boutique hotels, while more budget-friendly lodgings can be found farther afield. Thanks to the public transport system being so efficient, most city precincts still feel close to the history and excitement.
Read travel guide

Georgetown
World-renowned hotels sit comfortably beside boutique accommodation and bed and breakfasts in this historic area of Washington D.C. Georgetown offers a unique ambience and charm with great eats, amazing shopping, and simply astounding real estate. The former tobacco port is located on the Chesapeake and Ohio Canal and is one of the earliest settled areas of the greater D.C. region.
Capitol Hill
From serviced flats to five-star hotels and full-scale luxury suites, Capitol Hill places you close to the action and within walking distance of the major monuments and museums. The National Mall is just a hop, skip or metro ride away, and you're sure to be comfortably accommodated within the very heart of American democracy.
Dupont Circle
Dupont Circle is close to all the action, with accommodation to suite every taste and budget. Some of the biggest names in the hotel sector are within the region. Pick from boutique hotels, or five-star accommodation. Best of all, the major tourism destinations like the National Mall are easily accessible.
Adams Morgan
Close to all of D.C.'s tourism action but with a distinctly multicultural flavour all of its own, Adams Morgan boasts vibrant bars, exciting eateries, and enticing stores. Accommodation-wise, Adams Morgan also offers a lesser hit to the hip pocket than precincts closer to town, but it's still within easy reach of all the major sights of D.C.
Foggy Bottom
Foggy Bottom adjoins Georgetown and the Potomac River, offering easy access to both this historic region and the sights of D.C. What's more, the region is jam-packed with accommodation options so you can find lodgings to suit your budget. Stay in world-renowned hotel chains, or book some time in a more homely bed and breakfast or a boutique hotel.
Penn Quarter
As an arts and entertainment district with historic roots, Penn Quarter offers a mix of nightlife, city proximity, and a vast array of restaurants. The region is also home to a variety of upmarket accommodation options, without the high-end price tag. Some facilities are grand, others historic, but in either case there's a large range to choose from and any will place you just outside the heart of D.C.
Midtown
Midtown is situated to the northwest of the National Mall between Foggy Bottom and Capitol Hill. Get excellent access to all the sights and sounds of Washington D.C., including the White House. Accommodation here varies from big-name hotels to apartments, with some boutique options on the side. The price tag also varies accordingly.
Frequently asked questions
How many days should I spend in Washington DC?
It depends how many museums and sites you can cram into your days. Washington DC is home to 19 Smithsonian museums alone, and that's not even including the Air and Space Museum and the National Museum of American History, which are also must-see attractions. Oh, and then there's the White House. Aim for at least a week if you can as that will give you time to go at a slightly slower pace.
---
What to take on holiday to Washington DC?
If there's one thing you need in Washington DC, above all else, it's comfortable walking shoes! You spend a lot of time walking in between sites so make sure you're prepared. A refillable drink bottle is also a great addition to save you buying single-use plastic.
---
Where to go on holiday in Washington DC?
The hardest thing about visiting Washington DC is trying to narrow down the list of what to do. For those with limited time, be sure to check out the Lincoln Memorial, the White House, Washington Monument, the Smithsonian Space Museum and National Gallery of Art, to name just a few!
---
How do I go about cancelling my Washington DC holiday package?
---
Where is the safest place to stay in DC?
Washington DC is a relatively safe city for visitors. Capitol Hill, Dupont Circle, Penn Quarter and Foggy Bottom are regarded as some of the safest areas to stay. Georgetown boasts some historic options and high-end boutique hotels, while more budget-friendly spots can be found a little further afield.
---
When is the best time to visit Washington DC?
It's pretty hard to beat springtime in Washington DC. Picture blue skies, no humidity and gorgeous blooming cherry blossoms bathing the city in soft pink splendour. The National Cherry Blossom Festival runs for a month and is a celebration of culture, art music and more.
---
What is there to do in Washington DC?
Take a tour of the White House (tip, you'll need to book well in advance) get a hefty dose of history and culture skipping between the many (many) Smithsonian Museums, take a peek at the Declaration of Independence at the National Archives, eat your way around the city, which includes plenty of Michelin starred dishes and delights, sip from the source at one of the many breweries or distilleries, visit giant pandas at the National Zoo and pay your respects at the Arlington National Cemetery. If you are politically inclined, you can even watch the Supreme Court in action if your visit coincides with the sittings from October to April. There's no shortage of things to see and do in Washington DC, the hardest part will be trying to fit it all in.
---
How to find the best holiday package to Washington DC?
Sign up to get the hottest deals sent straight to your phone & emails here

You can also check out our deals online, or speak to one of our Travel Experts.
---
...loading
Popular holiday destinations
---
Flight Centre acknowledges the Traditional Custodians of Country throughout Australia.