11 January 2016
Words by Carlie Tucker
If there's one reliable thing about the New Year for many of us, it's the reality of facing the aftermath of a holiday season of overindulgence. It's the time of year to dust off that old weight loss resolution with every intention of carrying through. That is, until everything gets busy and the ol' fitness routine is the first thing to be sacrificed in the name of professional progress. 
Though, putting your fitness on the backburner can be detrimental to your overall health. Especially if you travel frequently for work. So, in the name of a healthy and happy 2016, here are 10 pieces of exercise equipment that can easily go with you as you travel: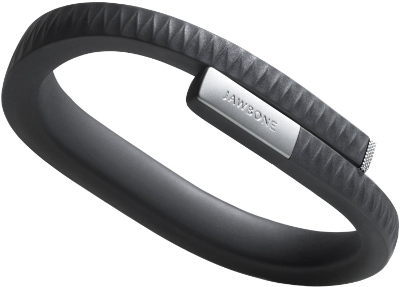 Jawbone
Wearable technology is all the rage these days, and Jawbones are at the top of the list. These devices come in the form of wristbands and clip-ons to track your movement throughout the day. From counting your steps to monitoring sleep patterns and setting movement reminders, there are all kinds of cool fitness features. It's also Bluetooth compatible to sync with the UP app on your smartphone, which provides a visible guide for your goals and progress.

Image courtesy of griffintechnology.com
Griffin Adidas MiCoach armband
Sure there are plenty of wearable devices to take on the road with you, but many still prefer to track their fitness through their smartphone. It's a pretty savvy decision given you can have your fitness apps, music and mobile phone all in one. If this is your preference, this armband is a great investment. Made of ultra-lightweight materials, it wraps around your bicep to provide an easy place to keep your phone while you exercise. It's sweat-proof and weather-proof, while offering a see through screen for your touch display.

Image courtesy of Garmin.com
Garmin Edge 800 cycle computer
With many cities integrating bicycle-friendly paths and rental systems, working up a sweat on two wheels is an increasingly popular option. To help you stay on track while you travel, the Garmin Edge cycle computer offers a touch screen device to help you navigate as you monitor your performance. It's capable of tracking your distance, speed, location and ascent and descent while you ride. Plus, the GPS and mapping capabilities are perfect for cycling through unfamiliar cities.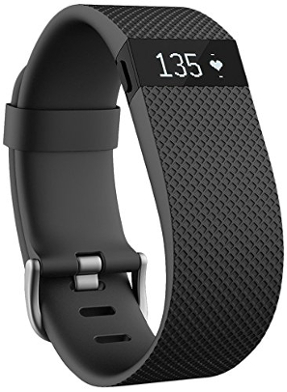 Fitbit
Similar to the Jawbone, Fitbit is a wearable activity tracker. There is an entire line of products available to provide you with the right amount of tracking based on your needs. Available in both clip-on and wristband styles, you can do everything from measuring your steps to getting more in-depth with an exercise and sleep tracker.  This fitness band is also Bluetooth compatible and works with a fitness app for smartphones.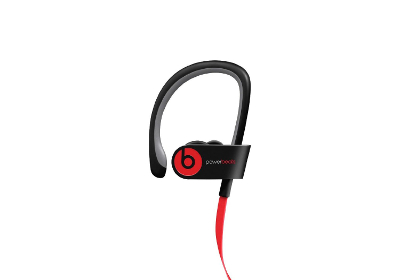 Powerbeats 2 Wireless In-Ear Headphones
Music and exercise go hand-in-hand, so it stands to reason that any fitness guru should be packing a great set of exercise-friendly headphones when hitting the road for work. There are plenty of styles to choose from, but the Powerbeats are widely regarded as a top quality option. These wireless buds have great sound with a secure fit.  They come complete with a sweat resistant band and Bluetooth technology to sync with your phone as you run. That means no more pesky wires flopping around and getting tangled as you run, walk, lift or lunge.  
---
What else should you be packing for your flight? 10 Best Flight Essentials
What about your overnight stay? 8 Pracitcal Things You Should Be Packing
---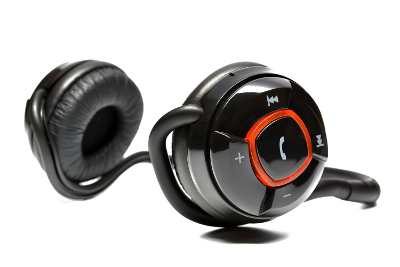 66 Audio BTS+ Bluetooth Sports Headphones
If you're not a fan of ear buds, you can still find quality headphones suitable for exercising. This pair is an over-the-ear fit that comes highly regarded in fitness circles thanks to their ability to provide great sound and wireless technology. Much like the Powerbeats, they're Bluetooth-friendly to keep you grooving as you go.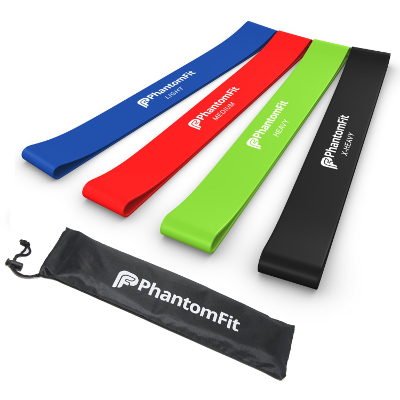 Resistance Bands
Perhaps one of the most versatile pieces of portable equipment, resistance bands are perfect for frequent business travellers. They're light and easy to pack as well as being widely available. With different levels of resistance to choose from, you can get one or two to provide a great workout right in your hotel room. Use them in combination with standard exercise moves (such as squats, bicep curls, lunges, etc) to give your in-room workout a little added challenge.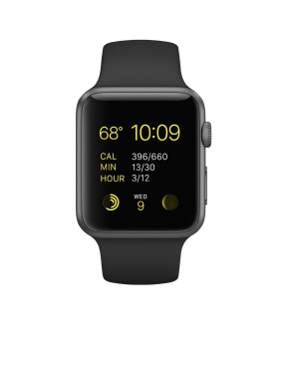 Apple Watch
Perhaps the biggest piece of wearable technology in 2015, the Apple Watch made waves with its release. While there has been plenty of talk about new travel apps that are Apple Watch compatible, it may have been overlooked as a fitness device. With plenty of activity apps available to download, this versatile wristwatch is perfect for tracking movement throughout the day. It will tell you how much you've moved, how many calories you've burned and how much you've exercised throughout the day.
Foam Roller
Another great piece of portable fitness equipment, the foam roller is quickly gaining popularity. If you're not sure what it is, it's best described as a cylinder made of foam that can be used as you exercise to boost the challenge and provide a beneficial muscle massage. Foam roller exercise plans are available online, with different positions that target specific muscle groups. For example, place a foam roller under your back for super crunches, or under your upper thighs to roll back and forth in a great core and quadricep workout.
Jump Rope
Proving the classics will never go out of style, the humble jump rope is an ideal piece of fitness equipment for the business traveller. Again, it's light and easy to pack, while being even easier to use. Who doesn't know how to jump rope? Great for cardio and conditioning, the jump rope is a perfect go-to if you're looking for an effortless fitness option while you're travelling.  
Images courtesy of Amazon.com unless otherwise noted.
Other Travel Articles You Might Like...