16 June 2013
It's great to see the beautiful stately home known as Camelot play such a pivotal role in Channel 7's drama series, A Place to Call Home. The intrigue in the characters' story lines are matched perfectly by the dramatic setting. The 55-room property, which is located just outside Sydney near Camden, was constructed in the late 19thcentury and features those incredibly striking turrets, chimney stacks and arched verandas.
While England might be the place to admire stately homes, here in Australia we certainly boost our own array of impressive structures.
Sharron Clark is the Victorian Marketing and Communications Manager for the National Trust of Australia
"The National Trust's wide range of magnificent properties throughout Metropolitan and Regional Victoria provide visitors with the opportunity to step back in time and experience what life would have been like for those who lived there," said Sharron.
Here are our favourite stately homes located throughout Victoria that are managed by the National Trust.
Barwon Park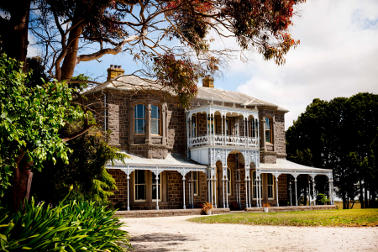 This imposing bluestone mansion located in Winchelsea near Geelong in Victoria, was originally built in the 1860s and features intricate ironwork over the entrance way, a magnificent grand staircase and interior arches on the upper floors. Today the 12,000 hectare property with its 42 rooms is popular for concerts and weddings. There are also stables that have been faithfully restored.
Como House and Gardens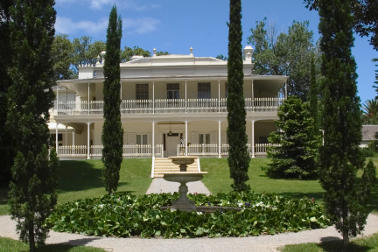 While Como House is only open for groups who book in advance, it is definitely worth making the effort to organize your friends to experience one of Melbourne's most impressive gardens. The mansion was built 160 years ago and features period antique furniture, which provides a unique insight into the lifestyle of one of the country's wealthiest pioneer families.
Rippon Lea House and Gardens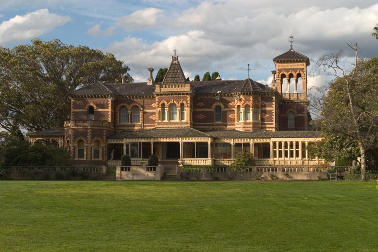 Beautifully designed in the Victorian Italianate style, Rippon Lea House is one of Victoria's important examples of a substantial late nineteenth century private suburban estate as constructed following the state's gold rush. Each year the 14 acre gardens, which feature a fernery, arboreum, waterfall and lake, host the Teddy Bear's Picnic and are the first choice for many couples on their wedding day. The House's interior boasts embossed wallpapers, ornamental stained glass and a mesmerising ballroom.
Labassa Mansion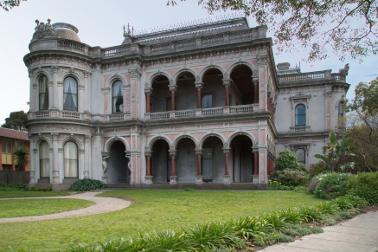 This audacious mansion located in Caulfield North, was originally called Ontario but was renamed Labassa in 1904 after the new owners enjoyed a holiday in the Fijian village of Labassa. Today the property is of significant architectural importance to Victoria with its French Renaissance style design and lavish external features such as the use of marble, scagliola, swagged columns and ornamental cresting. The European style interior is largely original including the trompe l'oeil ceiling, ceramic tilework and tripartite window.
Mulberry Hill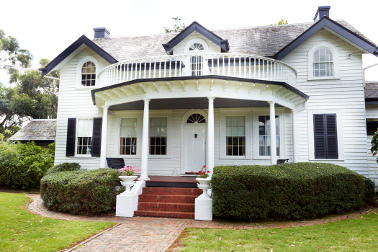 In 1925 artist and author Daryl and Joan Lindsay decided to convert a four-room 1880's cottage into an American colonial-style home. The result, known as Mulberry Hill in Langwarrin South, is a worthy of exploration and should be included on the itinerary of visitors to Melbourne. The contents of the property include a collection of Australian art, Georgian furniture and Staffordshire ceramics.
Other Travel Articles You Might Like...