17 August 2020
Covid certainly has put a spanner in the works for our 2020 travel plans but us Aussies are notoriously curious and we're starting to get itchy feet. Even if it's for a country escape an hour out of town, or a relaxing coastal weekend. Most of us can't leave our own state right now, but that doesn't mean we're not planning, and booking, holidays for later in the year, and even more commonly, for a great escape in 2021. Here are the holidays your mates around the country are locking in lately. 
Queensland
The borders have closed again to the southern states, but that's not really bothering Queenslanders, because most are busy chasing sun, surf and sand in the Sunshine State. Here are the top spots Queenslanders are booking for their next holiday:
Whitsunday islands 
Gold Coast
Cairns & Great Barrier Reef
Port Douglas
Bonus out of state option: Uluru and Field of Light
---
---
NSW & ACT
The Queensland border closure has put a spoke in the wheel temporarily, but New South Welshmen and Australian Capital Territorians are planning a great escape north for late 2020/2021. Beach breaks and island getaways all around.
Hamilton Island
Daydream Island
Gold Coast
Cairns & Great Barrier Reef
Port Douglas & the Daintree
---
---
Victoria
Well and truly in lockdown, the desire to break free and explore the world is, you could say, quite strong. Again, the dreaming for a flop and drop beach break is shining through.
Gold Coast
Hamilton Island
Daydream Island
Cairns & Reef sailing
Top End escape in the Northern Territory
---
---
In lockdown? Here's some inspiration to keep you going:
---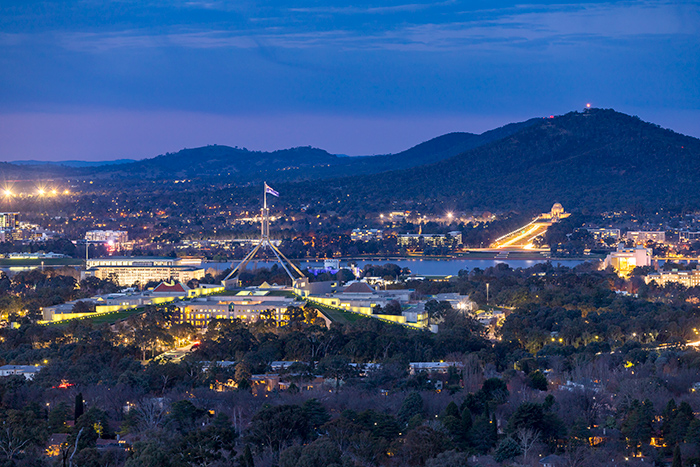 South Australia
South Australians are free to travel around their own beautiful state, and many of them are already doing just that. However looking ahead, they're the most keen of all the states to explore every corner of this sunburnt country.
Hamilton Island
Canberra
Uluru
Cairns & Great Barrier Reef
Hobart
---
---
Western Australia
It's certainly not ideal for the rest of the country that the beautiful west coast is currently off limits, but the locals are using this as an opportunity to discover their own backyard. And why wouldn't you when you've got everything from wineries to wild flowers, untouched wilderness and, of course, quokkas?
Coral Coast road trip
Gold Coast
Broome
Rottnest Island
Hamilton Island
Bonus: Exmouth, WA
---
---
Northern Territory
Northern Territorians have luckily fared relatively well through the last few months, with strict border controls but relaxed intrastate travel. They're also a patriotic bunch, so it's no surprise that they're looking at getaways close to home.
Uluru and Field of Light
Darwin
Ettalong Beach, NSW Central Coast
---
---
Tasmania
Tasmanians are no doubt dreaming of warmer weather with the snowy winter days they've had of late. They're looking to the Sunshine State, of course, but also Western Australia and the impossibly beautiful Lord Howe Island, NSW, too!
Gold Coast
Cairns
Coral Coast, WA
Port Douglas
Lord Howe Island
---
---