26 July 2013
For what would have to be the coolest hotel experience, check into an Ice Hotel and enjoy a comfortable nights sleep surrounded by mesmerising aqua hues. Every winter when the temperature drops below zero, the structures are made from the nearby ice and snow and then decorated with sculptures designed by talented artists who transform solid ice into something magical. Here are our favourite international Ice Hotels that are created each year.
Hôtel de Glace, Québec City, Canada
The only ice hotel in North America made entirely of ice and snow, Hôtel de Glace, is constructed with 500 tons of ice and 15,000 tons of snow. On offer are 36 rooms and suites that can hold up to 88 people. After admiring your room, head to the Ice Bar to enjoy a drink surrounded by the beauty of ice.
Sorrisniva, Alta, Norway
Situated in northern Norway on the Alta River, the Sorrisniva Igloo Hotel has been welcoming visitors to the region for the past 14 years. Each of the 30 Igloos measure around 2000 square metres and are made entirely of snow and ice. The air temperature is set between -4 and -7 degrees but all beds come with reindeer hides and sleeping bags that withstand temperatures of -30 degrees.
Schneedorf, Oetz, Austria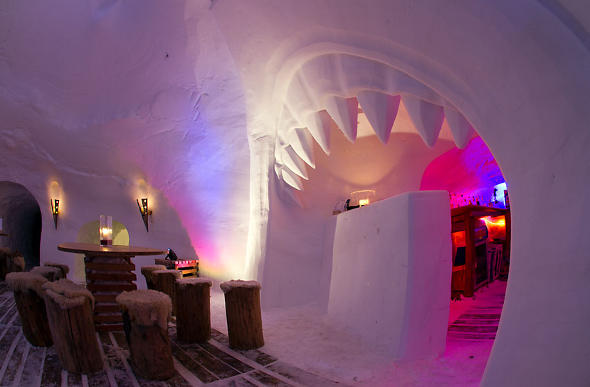 Situated in the Austrian town of Oetz, the igloos available at Schneedorf feature two double beds that can hold four people each. Adventurous travellers will want to admire the scenery of the Oetz Valley by embarking on the High Wire Garden, an attraction created for guests of Schneedorf.
ICEHOTEL, Jukkasjärvi, Sweden
Sweden's ICEHOTEL is situated around 200 kilometres above the Arctic Circle in the village of Jukkasjärvi and is generally acknowledged as the world's first hotel made out of ice and snow - the accommodation option was first constructed in 1989. It takes 60 team members eight weeks to make the 65 cold and 72 warm rooms each year.
LumiLinna SnowCastle, Kemi, Finland
Construction on the SnowCastle in Kemi in Finland begins in December when the air temperature drops to at least -8 degrees and takes around six weeks; in time for an opening in January. The ice and snow used in the building process is sourced from the nearby Gulf of Bothnia.
Snowhotel, Kirkenes, Norway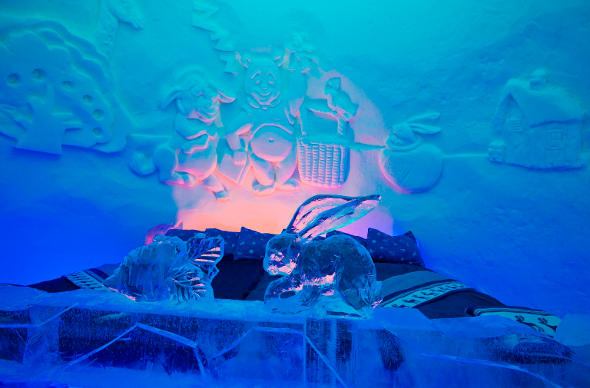 The 20 snowsuites at the Snowhotel in Kirkenes all have individual themes derived from Arctic culture or nature and feature lighted ice sculptures made by artists from Harbin in China as decoration. Once you've checked into your room consider taking a snowmobile tour, a husky trip or go ice fishing on the nearby fjord.
Other Travel Articles You Might Like...