7 June 2016
Words by Renae Spinks
The roar of the burner before first light, the wonder of the giant balloon taking shape, and then ... lift off! A balloon ride is a marvel in itself but there are some parts of the world which raise the experience to a higher plane.  From temples and castles to migrations, movie sets and more, here's a list of the world's best balloon rides. It's time to take to the skies!
Serengeti, Africa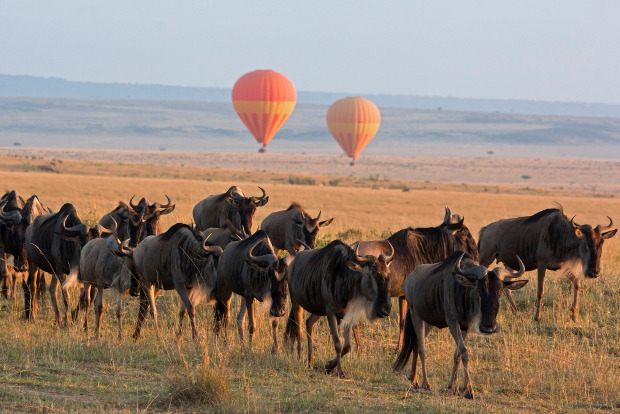 More than a million wildebeest and 200,000 zebras surge across the Serengeti each year, moving inexorably through two World Heritage sites and two Biosphere Reserves in Tanzania and Kenya. Following stealthily are the big predators, while crocodiles lie in wait for their victims to attempt a river crossing. The annual migration in October-November and again in April-June is an unparalleled sight, and what better way to view it than floating above the swarming mass on a balloon safari? You might also see buffalo, elephants and giraffes, as well as eland, topi, kongoni, impala and gazelles. Finish with a Champagne breakfast – away from the predators, of course.
Cappadocia, Turkey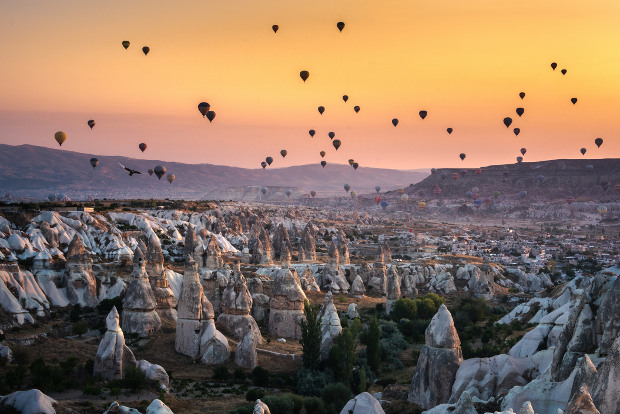 See the otherworldly terrain of Cappadocia from above with a balloon ride over the central Anatolian region of Turkey. This astonishing landscape is peppered with pillars and chimneys, towering boulders, underground cities and rock-cut monasteries, as well as vineyards and orchards. It has been occupied in one way or another since the fourth century AD, and the Goreme National Park and the Rock Sites of Cappadocia have been added to the World Heritage List. The topography takes on a fairytale allure when the site is dusted with snow. It is breathtaking any time of year, but the crowds and heat are greatest in summer. Try a private balloon ride for some added wow factor.
Queenstown, New Zealand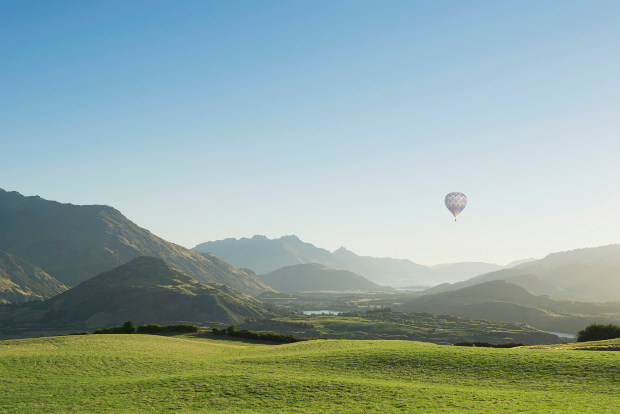 This Kiwi capital of adventure sits on the shores of Lake Wakatipu and is surrounded by the majestic peaks of the Remarkables. If the more adventurous pursuits of heli-hiking, heli-snowmobiling and hang gliding don't float your boat, step into a hot-air balloon's basket and get ready for a bird's-eye view of Middle-earth. The landscape is littered with film sets from the Lord of the Rings and Hobbit movies, including the Pillars of the Kings, the Ford of Bruinen, Dimrill Dale and the Gates of Argonath, as well as Mount Earnslaw, one of the mountains seen in Isengard. It's stunning all year round, and you do get Champagne and pastries at the end.
---
Earth from above: The Best Scenic Flights Around The Globe
Sightseeing stunners: Australia's Best Views
---
Loire Valley, France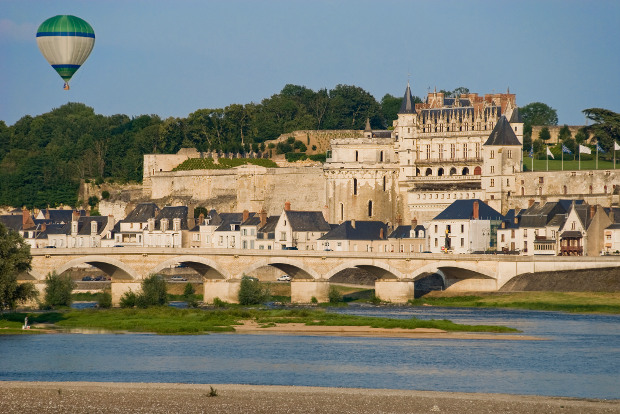 The beautiful castles of La Loire are beyond compare, gorgeous white storybook creations with manicured gardens and rolling lawns. See them from on high in a hot-air balloon. Drift over their turrets and peaks, as well as rivers, and the vineyards that produce lovely light Loire reds. You can even take off from the castle grounds, such as Chenonceau, which straddles the Cher river; Blois; Chaumont, Azey-le-Rideau, which is set on an island in the Indre river; and the massive Villandry. Take a morning or evening flight between April and October, and enjoy a traditional 'toast des Aeronautes' on landing.
Bagan, Myanmar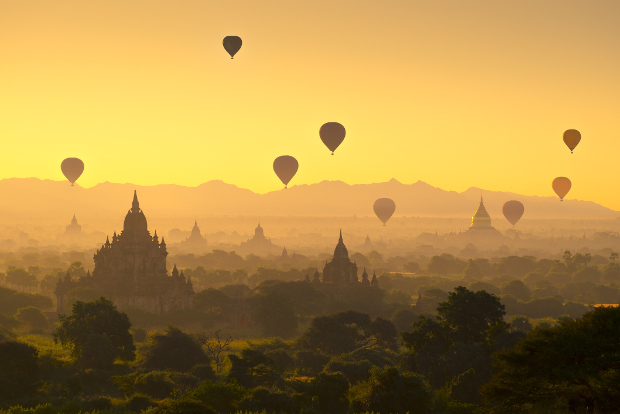 Thousands of ancient Buddhist temples and pagodas await in Mandalay, their steepled stupas rising out of jungle greenery and early morning mists to create a vision of wonder. This ancient city in Myanmar (Burma) was the capital of the Kingdom of Pagan from the ninth to 13th centuries. Keep an eye out for the Ananda Pahto (temple), with its 50-metre-high golden top (hti); or the massive, walled Dhammayangyi Pahto. Aside from all the architectural marvels, you can also see the alluring Irrawaddy River, families enjoying breakfast, and market stalls setting up. Be aware that it can be very hot in summer, even in the early morning, and be prepared for the hawkers when you land.
Albuquerque, USA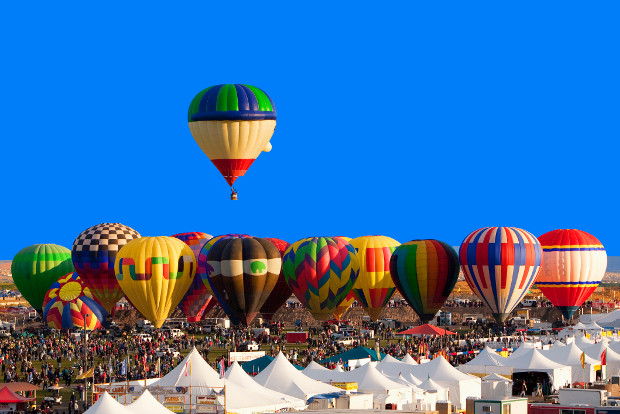 More than 500 hot-air balloons fill the desert skies over New Mexico each year at the Albuquerque International Balloon Fiesta (October 1-9 this year). Hundreds of thousands of people come to see them launch into the blue sky from Balloon Fiesta Park, which is the size of 54 football fields put together. At night, hear the roar as hundreds of burners ignite to turn the launch field into a standing lighted display of colourful balloons. There are a host of other events at the festival, including laser light shows, chainsaw carving competitions, competition flying, fireworks and a music fiesta. You can even take balloon rides, but there is only one authorised operator, so book early.
* Images courtesy of Getty Images
Other Travel Articles You Might Like...