The Essence Of Oz: A Cultural Tour Of Western Australia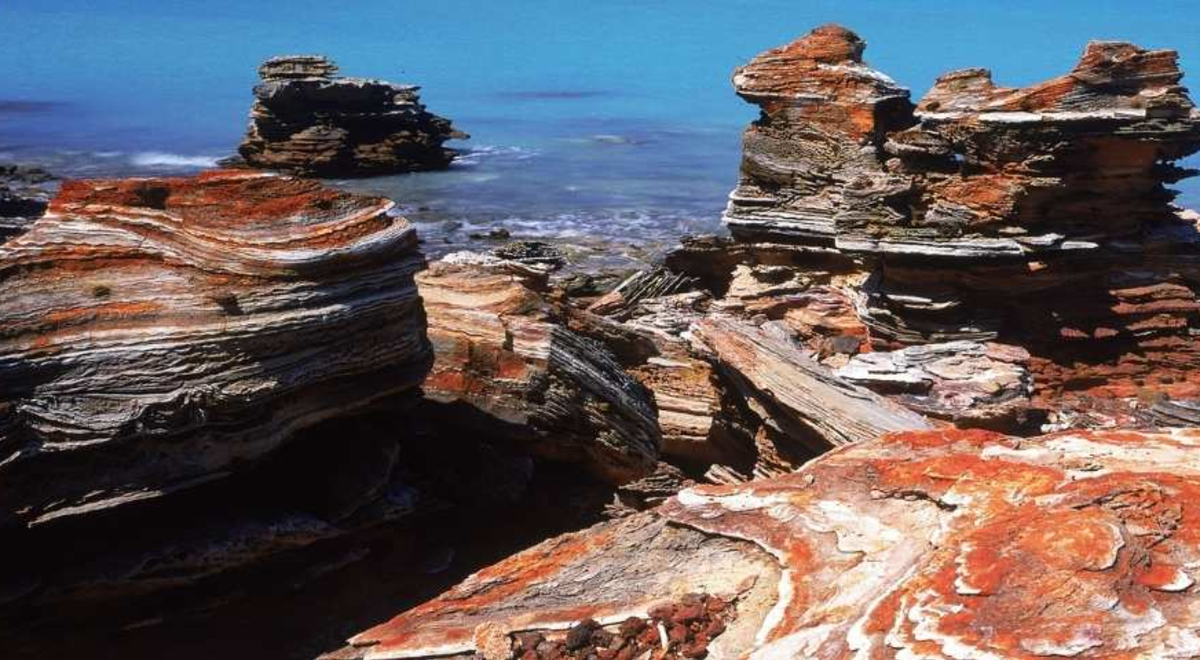 ---
---
Western Australia is well known for its pristine waters, beautiful coastlines and immense outback, but it's not just wilderness that makes a wander out yonder worth it. Australia's cultural intricacies are a match to no other - and what better way to get a first hand look, than by getting a taste through the eyes of its traditional owners? Let's take a trip to Western Australia's cultural hotspots!
---
Broome and Kimberley
Spotlight:
Pearling Farms

Indigenous tours to discover Aboriginal food and medicine

4 wheel-drive up the coastline
Rugged in character and full of cultural beauty, Broome and Kimberley is the perfect combination of beaches, tropical weather and culture. Home to an oasis of experiences; you can discover the secrets of Aboriginal food and medicine guided by the Bardi Jawi people at the Kooljaman wilderness camp. To get a real taste of the road less travelled, a 4-wheel drive along Gibb River road, sampling the seasonal fruit combined with a mud fishing lesson are must-dos. While you're at it, why not take a scenic flight over the World Heritage listed Bungle Bungle range in Purnululu National Park? The range's sandstone towers and banded beehive-like structures; eroded from 20 million years of weathering and an Aboriginal history dating back 20,000 years, are both a testament to an abundant history of humanity and nature. Finally, enjoy the sunset by embarking on a cultural cruise to discover Aboriginal rock art or by walking along the picturesque coastline.
The Kimberley is also home to several pearl farms offering a taste of its rich pearling history. After an immersive cultural tour, you can unwind in different ways from relaxing in a luxury lodge to glamping in a safari tent and swimming in an infinity pool; all with the added benefit of going home with some bling!
Coral Coast
Spotlight:
Catch the Wildflower trail

Swimming with dolphins, manta rays and whale sharks at Shark Bay and Ningaloo Reef

Local artifacts and legends
A glorious 1,100 kilometer drive north of Perth; the Coral Coast is a treat to the eye offering a unique look at Australian heritage. Discover a day in the life of the Wadjarri community in Mullewa, the Malgana tribe of Gathaagudu in Shark Bay and the Nanda people of Kalbarri by learning their dialect, listening to legends and Dreamtime stories and visiting sacred sites. The Coral Coast's Peron Peninsula, Cape Peron, Cape Rose, Monkey Mia and Eagle Bluff are also home to a host of artifacts singing the history of the region's traditional owners. Geraldton is also an indegenous cultural hotspot with the Yamaji Drive Trail; showcasing 14 remarkable sites offering visitors an eagle eye view of its culture.
Want to visit a spot so big you can even see it from space? Dive right into earth's biggest fringing reef, situated at the end of the Coral Coast drive - just 17 kilometres from Exmouth; the World Heritage-listed Ningaloo Reef. The reef is rich with colourful marine life, home to 500 species of fish and over 200 types of coral. You can also take a swim with Monkey Mia's locals AKA its famous dolphins. You can also witness manta rays and whale sharks here between May and September. The trip would not be complete without catching the wildflower trail (from July-October) boasting a gorgeous array of over 1,100 types of Western Australian wildflowers.
---
---
Margaret River
Spotlight:
Cultural tours, food and dances of the Wadandi and Bibbulman cultures

Discover French and Dutch origins

Experience the history of wine
While Margaret River is famous for its wine and food; it's also a hub of culture and historic identity showcasing a marriage of indegenous cultures past and present. The region is alive with Wadandi and Bibbulman culture, whose medicine, food and plants can be discovered through guided tours. Hear the Dreamtime stories, watch cultural performances and taste the traditional cuisine to embark on a sensuous deep dive into the lives of the Wadandi and Bibbulman people. The Djiljit Mia Community Garden & Gathering Place, Ellensbrook on Mokidup and Redgate Beach are some lesser known areas, each carrying unique tales and sites of significance intertwined with prolific culture. Plus, the Koomal Dreaming Cultural Tour provides a first-hand, authentic experience of the world's oldest living culture.
Fast forward a little in history by trekking along the coastlines first discovered by the Dutch when they landed in Australia. Learn about the creation of Western Australia's third settlement by the British, as well as the birth of agriculture, timber exports and tourism. These historic events can be encountered on the Busselton Heritage Trail, a visit to Augusta Historical Museum or walking along the 1.8 kilometer long Busselton Jetty and climbing atop Cape Leeuwin and Cape Naturaliste lighthouses.
 In the spirit of wine-ing and dining, you can also visit the Vasse Felix Estate; the first commercial vineyard in Margaret River, whose history and selection of wines are a treat for both the mind and the tastebuds. 
Perth & Rottnest
Spotlight:
Rituals and practices of the Noongar people

Operas, visual arts and cultural festivals of Perth

6,000 year old culture of Rottnest Islands
Amidst the hustle and bustle of Perth's city life, lies a cultural hub revealing stories of the Noongar people. Their celebratory songs, hunting rituals, and spiritual connection to the land shines the city in a different light to that of today's urbanisation. An encounter with aboriginal art at the Art Gallery of Western Australia, visual and performing arts in the Perth Institute of Contemporary Arts along with ballets and operas performed at the West Australian Ballet and His Majesty's Theatre (Australia's only remaining Edwardian theatre) will undoubtedly leave you seeing the city in its truest, most colourful light. If you're up for a bit of a twist, take a trip to Fremantle to explore the convict-built Fremantle Prison along with the popular Fremantle festival, which runs over 10 days in February and March; a one-stop event for all things culture, arts and music.
During your visit to Perth you can also pop into the 'place across the water where the spirits are' also known as Rottnest Island. While the island's history begins with the dark incidents relating to Aboriginal incarceration, it is known today as a place of transition; a spiritual paradise. The island also contains artifacts dating back 6,500 years as well as stories passed down from one generation to another. 
So, what are you waiting for? Pack your bags, book your tickets and prepare yourself to take a journey along the footsteps of Australia's colourful Indigenous culture.
---
---
---
Flight Centre acknowledges the Traditional Custodians of Country throughout Australia.