Fiji vs. Hawaii: Which Is Better For Your Tropical Holiday?
There's nothing like a relaxing, tropical holiday to escape the stresses of real life. So the vital question is – which idyllic tropical island paradise will you head to: Fiji or Hawaii?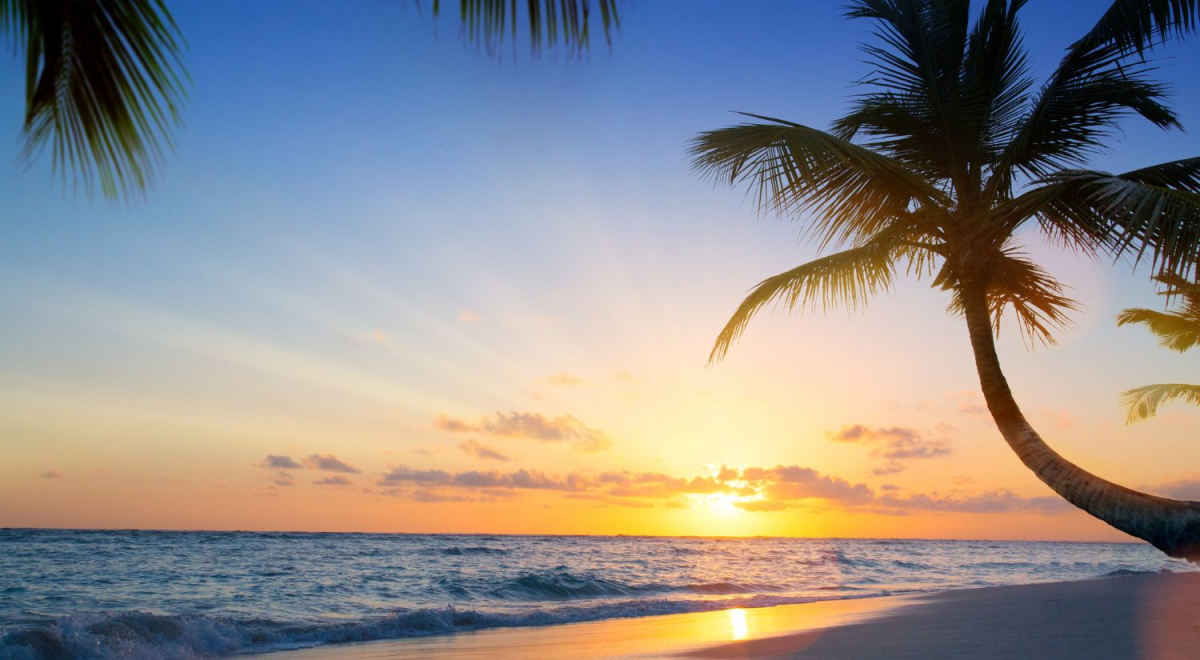 ---
---
There's nothing like a relaxing, tropical holiday to escape the stresses of real life. So the vital question is – which idyllic tropical island paradise will you head to: Fiji or Hawaii? 
---
They say change is as good as a holiday, but we respectfully disagree. We believe a holiday is one of the best things you can do for yourself.
There's nothing like a relaxing, tropical holiday to escape the stresses of real life, so the vital question is – which idyllic tropical island paradise will you head to?
Here's what you'll read below
Getting to Know Fiji and Hawaii

Which has the best beaches?

Which is the best cost-wise?

Which is the best for luxury?

Which is the best for budget travellers?

Which is the best for families?

Which is best for adventure seekers?

Where has the best shopping?

Is surfing better in Fiji or Hawaii?

Which has the best cultural experience?

Where is the best nightlife?
Getting to know Fiji and Hawaii
Fiji 
Only a four-hour hop across the Pacific Ocean from Australia, Fiji is a much-loved destination for travellers looking for true relaxation, "flop and drop" style holidays. If you're uninitiated with "flop and drop", – it means you have everything you need in your resort and spend most of your time relaxing there. 
Boasting over 300 equally pristine islands, travellers are spoilt for choice. Which island you end up staying on will depend on the type of holiday you're looking for, the kind of traveller you are and if you are a family.
You will land at Nadi Airport (pronounced Nahn-dee) on the largest Island, Viti Levu, a popular option to remain on due to the Coral Coast. Or you can easily pop over to other areas, like the Mamanuca Islands for ultimate luxury, Yasawa Islands for some of the best beaches and Denarau for many family resort options. 
Read our Fiji Travel Guide for everything you need to know.
Hawaii
Nicknamed the Aloha and Pineapple state, Hawaii is one of the fifty United States of America. You will travel a bit further from Australia to Hawaii, with the shortest flights being around ten hours. Hawaii is more populated than Fiji, so you can choose to have an action-packed holiday, pure relaxation or a perfect mix of both. 
Once again, there are many islands to pick from: 130 make up Hawaii – many are small and uninhabited. There are eight major islands in Hawaii. Some of the most popular for tourists are Oahu, Hawaii (The Big Island) and usually Maui. Sadly, Maui has just been hit with devastating wildfires and will need to recover before returning to being a popular tourist destination. 
For more about Hawaii, take a look at our Hawaii Travel Guide.
Life's a Beach
If you've found yourself daydreaming at work, deciding between Fiji or Hawaii and then reading this blog – chances are you're looking for a holiday destination with beautiful beaches! No matter your choice, you'll be as happy as a seagull with a stolen chip. 
Fiji 
Fiji is lucky enough to be regularly touted as the best – pristine beach-wise. Once again, which island and beach will be best for you is up to the type of trip you want.  
Honeymooners or couples looking for more secluded beaches will head to the adults-only resorts of the Mamanuca Islands, or if you're looking for water activities – head to Castaway Island (officially Qalito Island). The Yasawa Islands have the choice of eleven stunning beaches and perfect water temperature year-round. Families will want to head to the Coral Coast. 
Whether you want to laze on a secluded beach with a cocktail in hand or want to be a bit active– you'll find the beach you're looking for in Fiji. 
Hawaii 
Now don't go thinking Hawaii's beaches aren't incredible – because they are! Hawaii has a wider variety of beaches, from rugged and dramatic to pristine and soft, with a kaleidoscope of coloured sand. 
Head to the famous Waikiki Beach on Oahu, which has nine different sections stretching for just over three kilometres. Waikiki is action-packed with so much to do and see, or if want something more chilled, there are quieter sections with wider stretches of sand. 
Some of the beaches on Big Island can be harder to get to than those on Oahu, but this means they are quieter and worth the effort. Popular options include Makalawena Beach, Hapuna Beach State Park and for families Spencer Beach Park's waters are reef-protected, making it child friendly and relaxing. 
Verdict: Hawaii and Fiji have some of the best beaches in the world, but if you're looking for the best of the best and ultimate relaxation– Fiji takes the cake.
How Much?
We're probably already sounding like a broken record, but as with everything else on your tropical island holiday, how much it costs is entirely up to how you like to travel and how much you're willing to fork out. Both Fiji and Hawaii can be done luxuriously or in a more low-key, budget way. 
Fiji
One thing to consider about travelling to Fiji from Australia is how close it is; the flights will be cheaper than somewhere further afield. At the time of writing, the cheapest flights from Australia are less than $1000 return per person.
Fiji pricing is similar to Australian pricing for things like food and drinks. To keep costs down, a handy tip is to take duty-free alcohol for pre-dinner drinks in your room; bottles of alcohol are expensive in Fiji due to import taxes.
Another tip is to purchase Fijian dollars from our friends at Travel Money Oz before you go, so you're paying cash and aren't slung for atm and EFTPOS fees, which can add up. You can also use TMOZ's handy budget planning tool to determine how much you'll need to save. 
One last tip is that many resorts offer all-inclusive packages, so you'll pay for everything before you go and won't have to keep reaching into your wallet – saving you money, effort and stress. 
Hawaii 
Hawaii is further away from Australia, so it makes sense that the flights will cost a bit more. In saying that, airlines regularly have sales on flights to Hawaii. At the time of writing, flights are around $1500 return per person. 
Again, Hawaii isn't known for being a 'cheap' place to travel to for Aussies like Bali or Thailand, but if travelling on a budget is your thing, there are ways to do this. Hawaii's natural beauty and landscape make it easy to do free or cheap activities like incredible hikes, people-watching on the beach, visiting a farmers' market, and buying affordable fresh produce for some of your meals and snacks.
Booking a hotel/resort that isn't right on the beachfront will save you, and you'll still be right in the middle of the action. Once again, purchase USD from TMOZ before you go and use the budget planner to determine how much you'll need to take. 
Verdict: Both Hawaii and Fiji can be as budget or as luxurious as you want, but Fiji is closer, and flights are cheaper.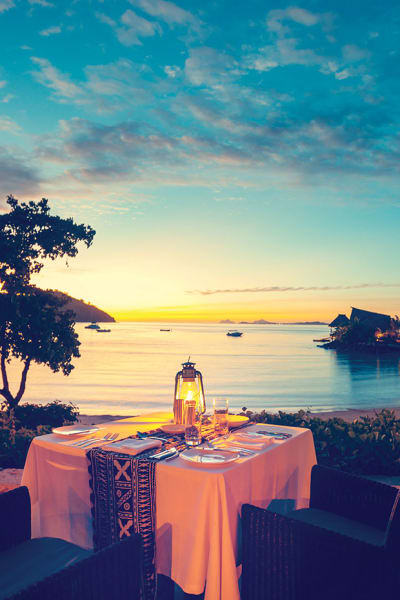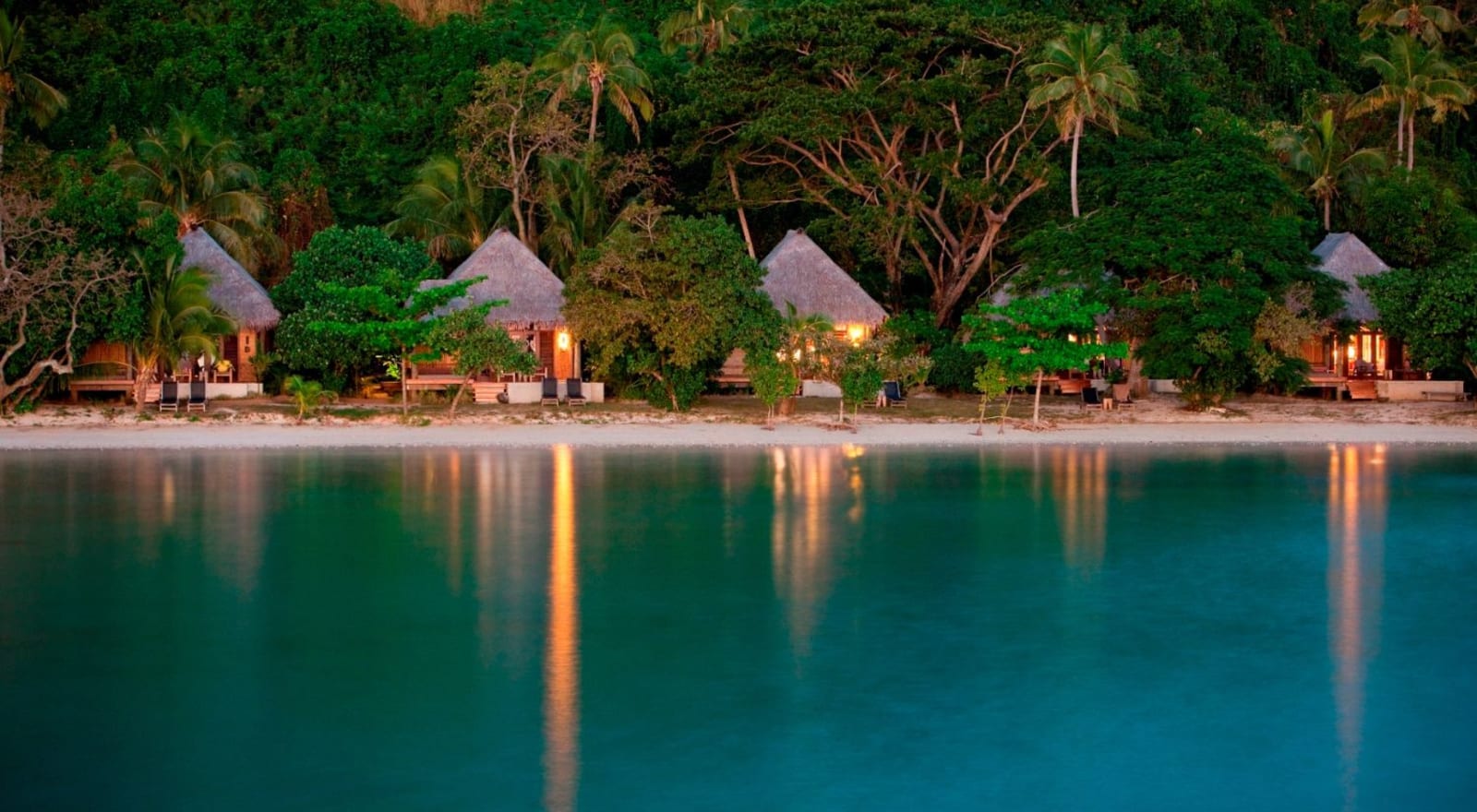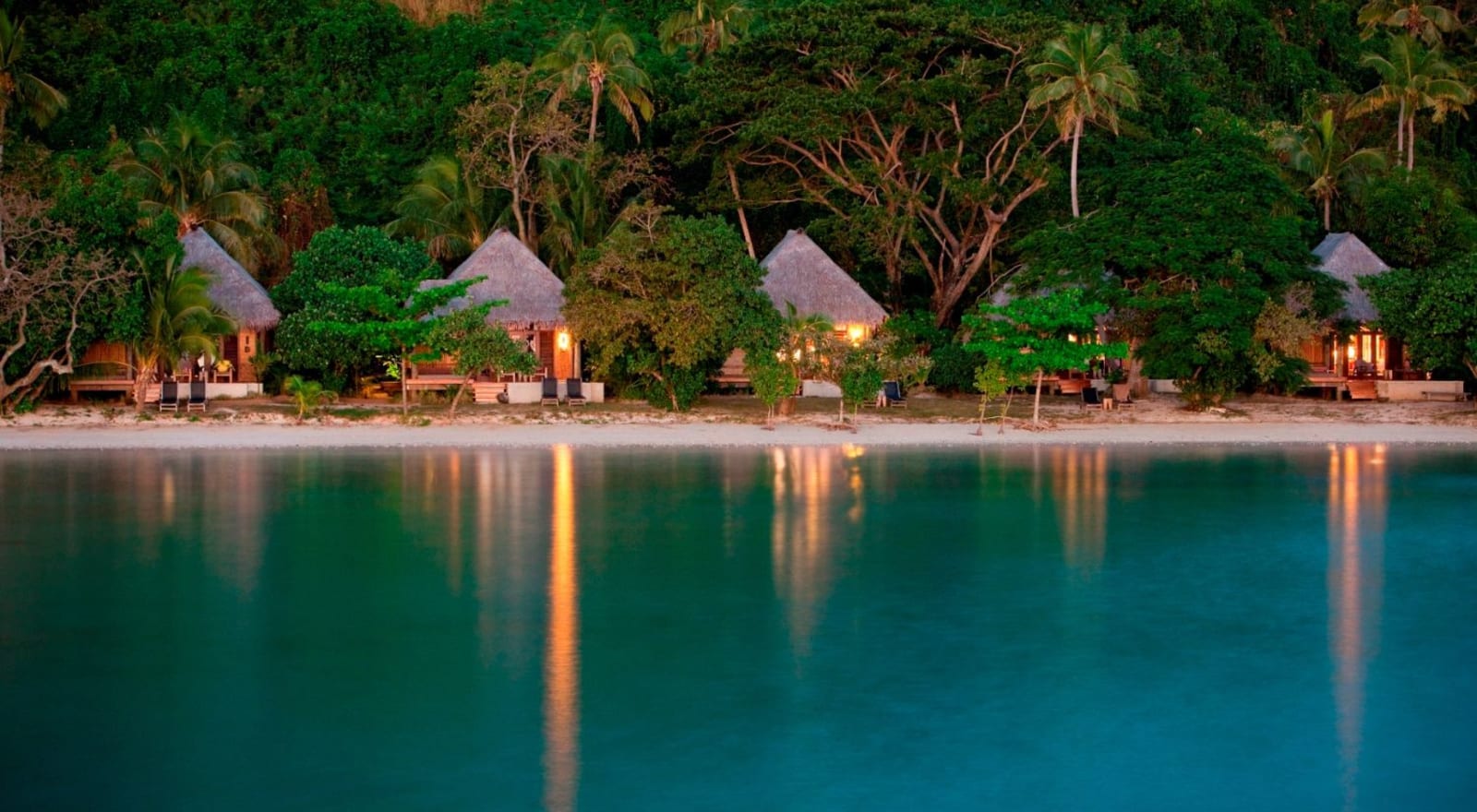 Different Strokes for Different Folks
Both Fiji and Hawaii are holiday destinations that span many areas and islands. This makes for variety depending on what you want and where you go. Let's look at different holiday styles to get an idea of what type of holiday you want.
Luxury 
Maybe you're honeymooning or just want to treat yo'self– Hawaii and Fiji do luxury in a big way! 
Fiji 
Overwater Bure? Adults only? Private island? YES PLEASE! Fiji does luxury VERY well.
Relax in an overwater Bure at LikuLiku Lagoon Resort in the Mamamuca Islands and take a bath with one of the best views you'll ever have from the tub. Stay in a villa with a private deck featuring an infinity pool and sun beds at Tokoriki Island Resort. Or if you want to get ultra-luxe, stay on Dolphin Island – a one-of-a-kind five-star private island oasis you'll have to yourself. 
Hawaii
Hawaii doesn't skimp on luxury either – stay at the iconic "Pink Palace of the Pacific" – the five-star Royal Hawaiian Hotel or one of the Four Seasons or Ritz-Carltons scattered around the islands. Maybe an eco and wellness resort with a spectacular view of the Kauai mountains or the newly renovated Turtle Bay Resort?
Verdict: Hawaii offers many ritzy, five-star options, but most are resort-style. If you are looking for a true secluded, luxury option – Fiji will be your go-to. 
Budget 
If you're looking for a holiday with more of a money-saving focus, both Fiji and Hawaii have options that won't mean sleeping in a hostel dorm room. Unless that's what you're looking for, they also have that! 
In the cost section above, we listed ways to save when travelling in Hawaii and Fiji. Still, one of the best tips is to plan your holiday with a travel agent. You can outline your budget; they will happily provide options and talk you through everything. Travel agents are a wealth of knowledge; many will have been to both destinations and will happily pass on their insider knowledge. 
Verdict: Fiji and Hawaii have many options for budget-conscious travellers, and a travel agent will be happy to help. 
Family 
If it's been a while since you and your significant other were able to take a holiday alone, and travel dates coincide with school holidays – we're going to assume you have kids! Travelling as a family is incredibly rewarding, and exposing your kids to other countries and cultures is so beneficial. Fiji and Hawaii are great places for families of all ages and sizes. 
Fiji 
Fijians love kids, will make yours feel right at home and are happy to take them off your hands for a while. The kids' clubs in Fiji are famous and will allow parents to get some much-needed time together. Outrigger Fiji Beach Resort has a well-known kids' club that even caters to teens. Castaway Island Resort is another famous option, and you can find nanny services at these resorts and others. 
Even though Fiji is a 'flop and drop' destination, there is still plenty to do and keep you "I'm bored" free. Go snorkelling on some of the world's best reefs, head to a wildlife sanctuary, go ziplining, or there are resort pools and beaches to provide hours of entertainment. 
Click here for more ideas on Fiji activities for the family. 
Hawaii 
Ohana (family) is a significant part of Hawaiian culture, and Hawaiians are some of the friendliest people in the world. Hawaii is the perfect place for a family holiday, and you won't be short on things to do together. You'll find Outrigger Resorts on a number of the islands, and many resorts have keiki (children's) programs/clubs similar to those in Fiji. 
One of the biggest draw cards for families in Hawaii is the sheer amount of things to do and see. Make sure you don't miss a Luau, go to Kualoa Ranch, one of the Jurrasic Park filming locations, or visit the memorial at Pearl Harbour for some history. 
Verdict: Hawaii and Fiji are the perfect places for a family holiday with lots of activities to keep kids occupied and kids clubs in resorts so parents can take a break too. However, Fiji wins by a hair due to the kids' clubs' fame.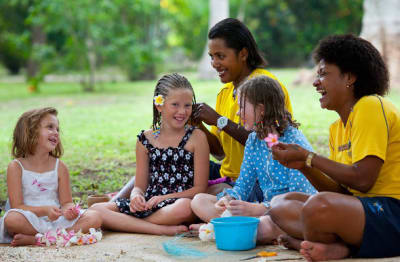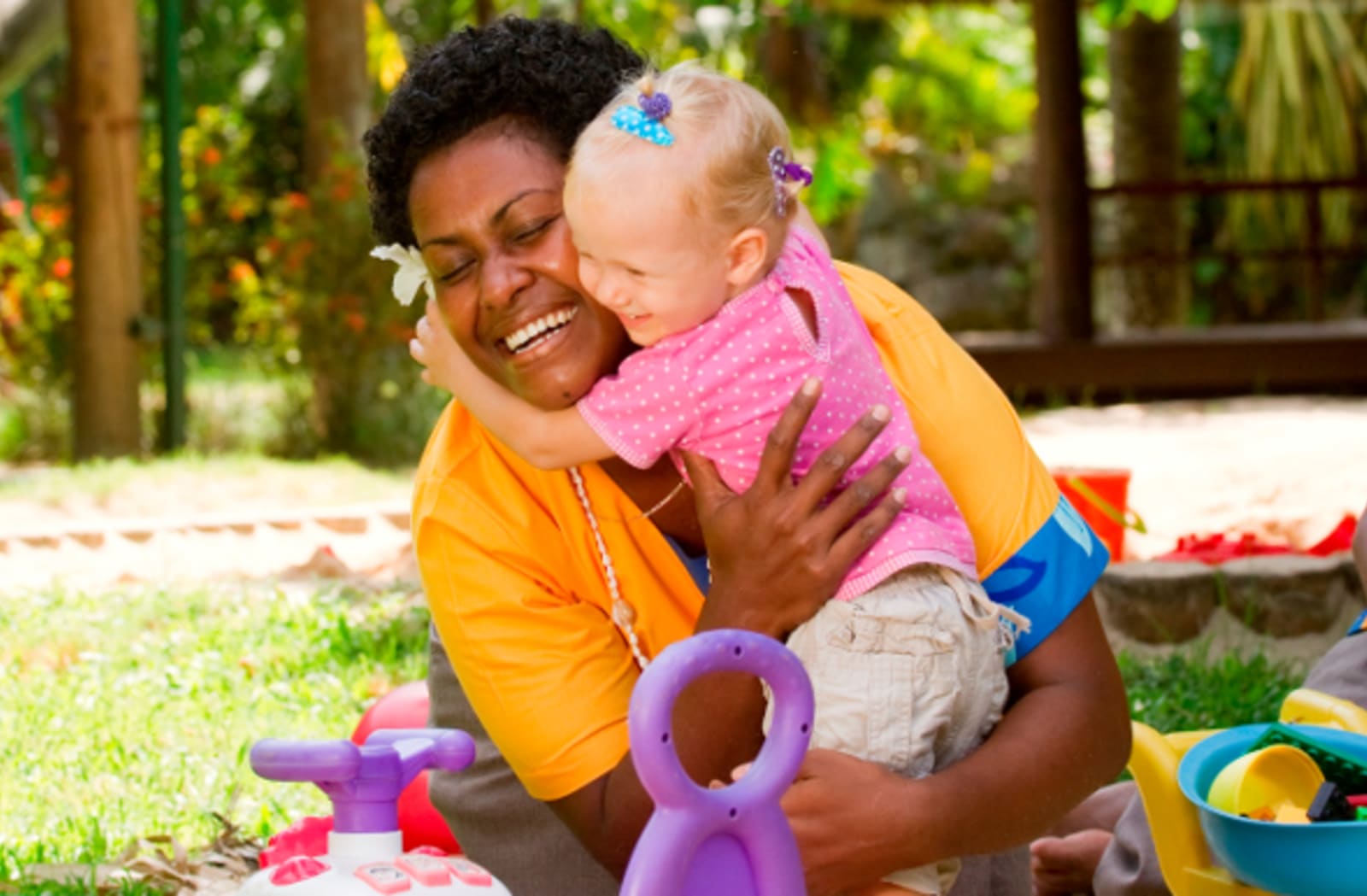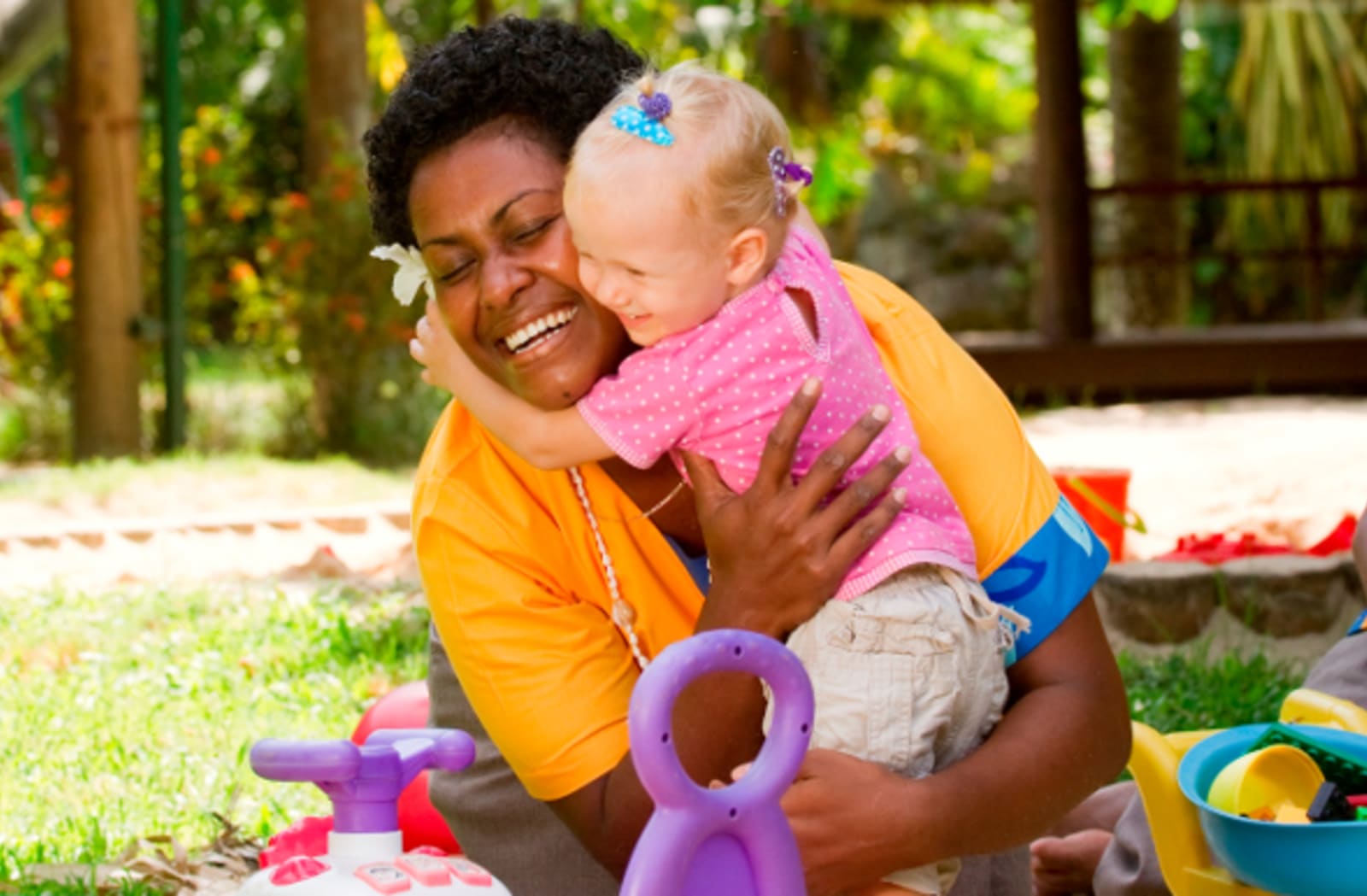 Adventure Time
There is nothing wrong with completely slowing down, spending your days by the resort pool with a cocktail in one hand and a book in the other. But you can also mix in some adventurous activities to break it up if you so choose. Luckily, Fiji and Hawaii have you covered if you feel like getting adventurous. 
Fiji 
Fiji is the more chilled of the two destinations, but that doesn't mean there's no adventure to be had. Go jet boating on the Navua River in Viti Levu, where you will zoom past villages and enjoy a lunch that gives back to the hosts. Fiji is the soft coral capital so go snorkelling or scuba diving with manta rays or sharks, see the spectacular waterfalls, mountains and rainforests of the Namosi Valley while getting your heart rate up white-water rafting, or enjoy the water sports many resorts offer. 
Hawaii 
Hawaii is often touted as the world's adventure capital, so if you want a holiday where you can test the limits of your nerve and heart rate, Hawaii is for you! Take a helicopter over an active volcano on Big Island, witness the drama of Hawaii's landscape from above as you skydive, or zipline through lush canopies on some of the longest zip lines in the US.
Even if you don't feel like venturing far from your resort, Hawaii's vibe is much more active, so you'll find adventure just by walking along the beach. 
Verdict: While there is plenty of adventure in Fiji, Hawaii is the world's adventure capital, so it can't be beaten! 
Shop up a storm
If you're the kind of traveller who takes an extra suitcase for all the items you pick up at bargain prices – Fiji isn't the place to head. In saying this, you can still buy presents for loved ones at home and souvenirs from your trip.
Many resorts offer on-site shopping, but for a more authentic cultural experience, head to a local market to pick up locally made handicrafts that you will treasure forever and support the community. Just be mindful of customs laws when coming back to Australia.  
Hawaii is where to go if you want to shop 'til you drop. Head to the famous Ala Moana Center in Waikiki, a tourist destination in itself with over 300 big-name retailers. If you're looking for high-end – head to Luxury Row or explore one (or all) of the numerous outlets for a bargain. You'll find markets on all the major islands if you're looking for authentic Polynesian wares. 
Verdict: Hawaii wins this round if shopping up a storm is essential on your holiday.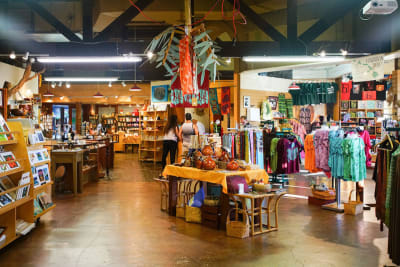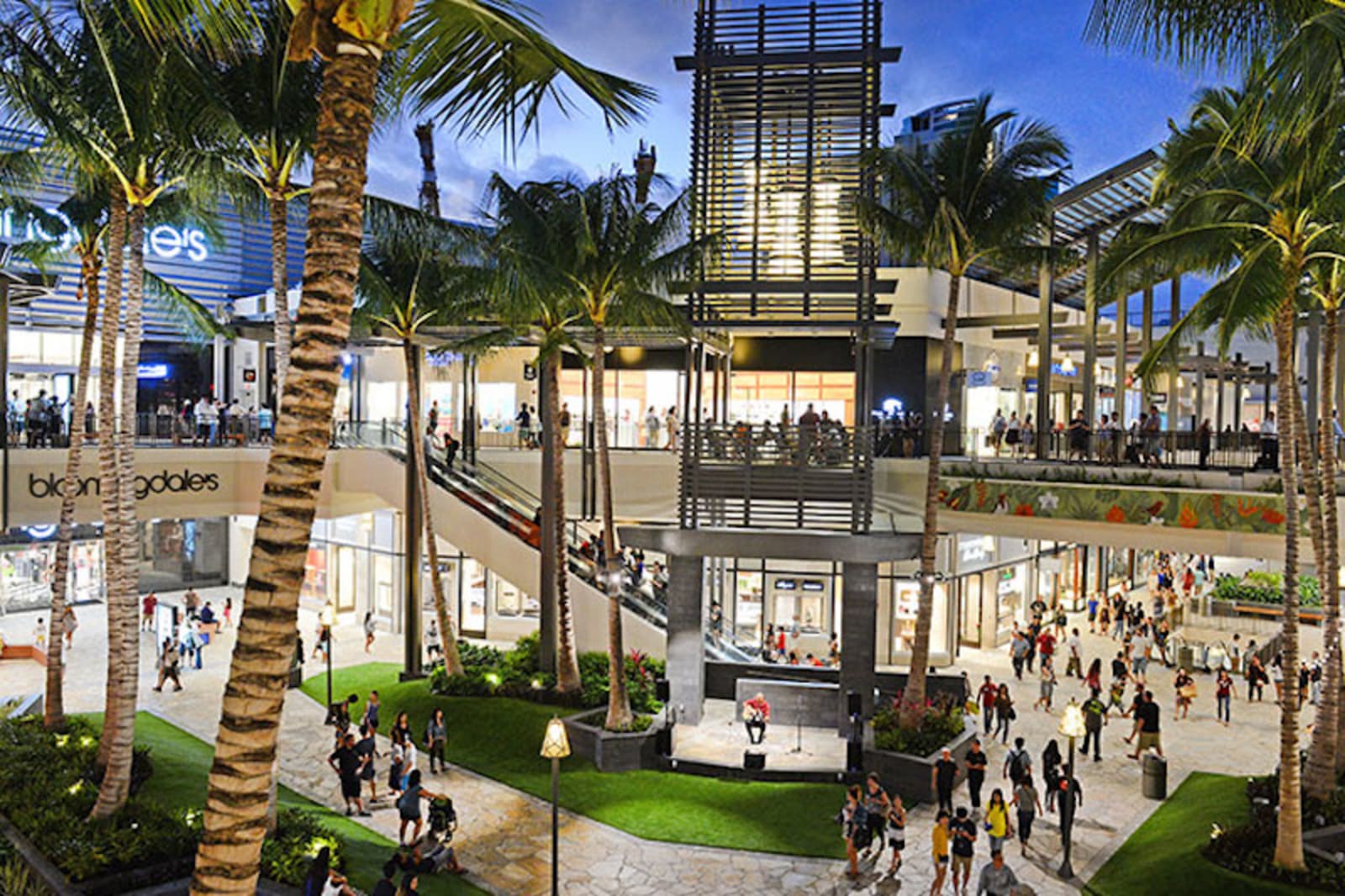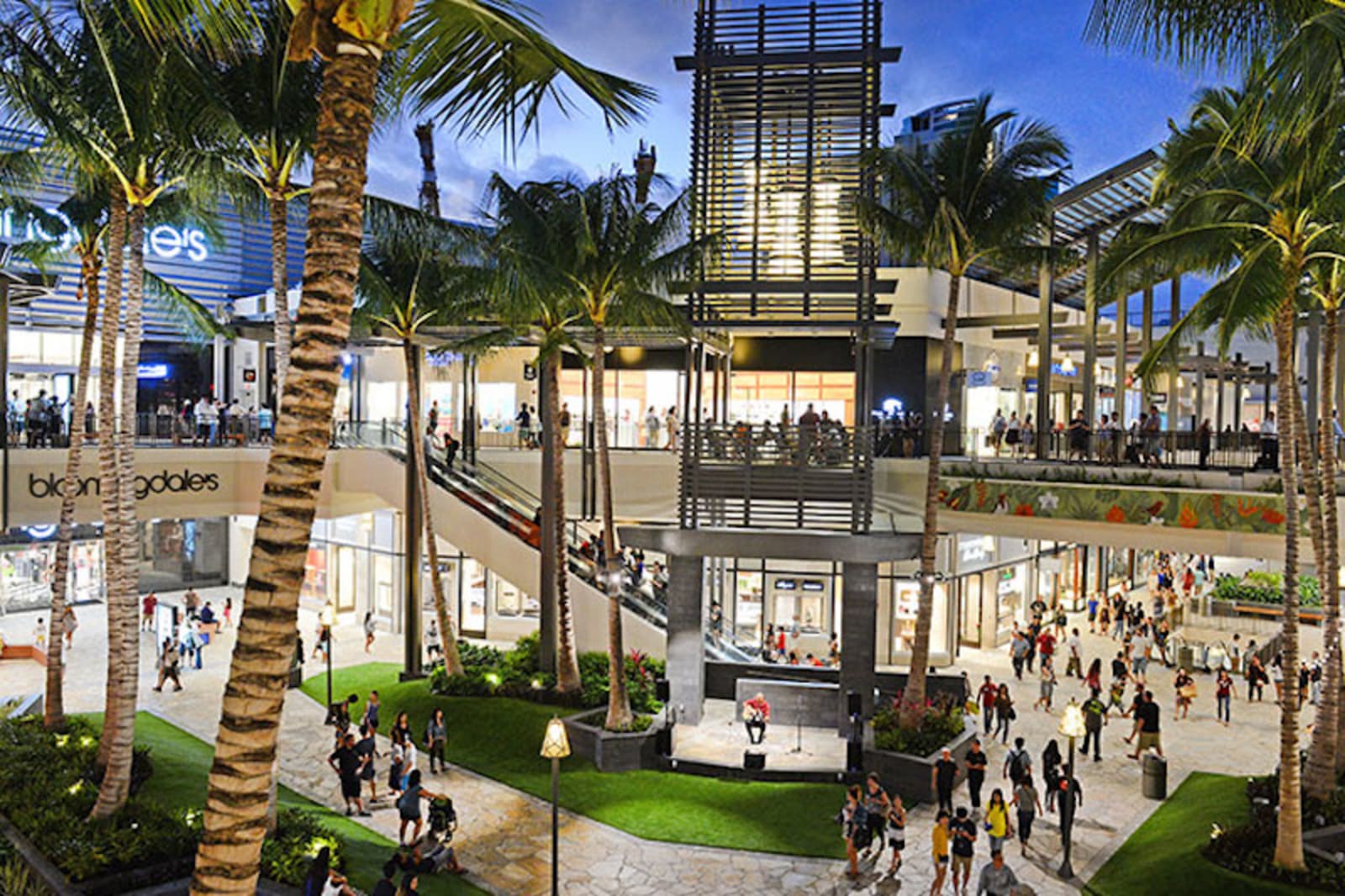 Hang Ten
Hawaii is the birthplace of surfing, but that doesn't mean Fiji should be ruled out. Fiji's surfing scene stands against the big wigs– Hawaii and Tahiti. Most of Fiji's surf breaks need to be accessed by boat and are over reefs, making it a surfing destination more suited to experienced surfers, intermediate and over.
Surfing is synonymous with Hawaii, and it's a destination surfers need to visit at least once. One of the best things about surfing in Hawaii is that everyone can get involved, from the complete novice who's never even held a board to professional surfers. 
Verdict: Fiji stands up with Hawaii as having some of the best surf in the world but for surfing of all levels, including beginners – head to Hawaii. 
Friendly People and Rich culture
Fiji and Hawaii are home to incredibly friendly people, and both have cultures that centre around warmth and community. Both cultures are steeped in the rich history of the land's first inhabitants, Polynesian in Hawaii and Melanesian in Fiji, with a Polynesian mix.
Because Hawaii is part of the United States, Western culture has infiltrated a fair bit, but it is still possible to find pockets of Hawaiian Culture. Our best tip is to avoid the commercial 'tourist trap' examples. Visit the Polynesian Cultural Centre on Oahu for one of the best ways to get a feel for Hawaiian Polynesian culture. There you will be treated to Hula Dancing and can attend Luaus.
Indigenous Fijians comprise over half of the population, with Fijian-Indians being the next largest population group, so you'll find rich culture everywhere in Fiji. Food, music, dance and even fire-walking are essential parts of Fijian culture, and you'll have many opportunities to attend ceremonies and events.
Kava ceremonies are another important tradition, and you'll likely get to participate in one. Read our guide to a traditional kava ceremony to find out more before you go.
Verdict: Fiji is where to go if you want to be wholly immersed in local culture. 
Life of the Party
If you're looking for a vibrant, lively scene when the sun goes down – Hawaii is the clear winner here. Each main island has a nightlife hub, but if you're looking for a party mecca, Honolulu on Oahu is where you'll want to pilgrimage. You'll be treated to busy rooftop bars, world-class restaurants and nightclubs to dance the night away. 
Fiji has a few nightlife hubs, mainly around Nadi, but you won't find a party scene on the smaller islands. Relaxation and slower vibes are Fiji's priority, so while you can still eat incredible food at world-class restaurants and enjoy a drink or two, you won't be partying until the early hours. 
Verdict: If your ideal night includes bar hopping and dancing until sunrise, you'll want to head to Hawaii. 
Ok, we've given you A LOT of information to consider, so here is a final wrap-up to help you decide. 
BEST FOR BEACHES: Fiji. Both destinations have pristine beaches, but Hawaii's are busier. Fiji's beaches will give ultimate relaxation. 
BEST FOR COST: Fiji when travelling from Australia. Hawaii and Fiji are close to Australian pricing for most things. Still, Fiji is cheaper to get to because it is closer.
BEST FOR LUXURY: You can't surpass the adults-only luxury options in Fiji, like over-water bures. 
BEST FOR BUDGET TRAVELLERS: Both can be done on a budget. Speak to a travel agent about your budget; they will gladly help. 
BEST FOR FAMILIES: Both destinations are fantastic places to visit with families of all ages. Fiji wins by a small amount because its kids clubs are so famous and fabulous. 
BEST FOR ADVENTURE: Fiji has adventure, but Hawaii is the adventure capital of the world, so it wins.
BEST FOR SHOPPING: Hawaii is the place to go if you want to shop until you drop in well-known retailers at bargain prices.
BEST FOR SURFING: Fiji holds its own for world-famous surf breaks, but Hawaii is the birthplace of surfing and better for all levels of surfing.
BEST FOR CULTURE: Hawaiian and Fijian people are incredibly welcoming, and their cultures share similar elements. However, Hawaii has more Western influence, so Fiji will give you a more authentic cultural experience. 
BEST FOR NIGHTLIFE: Hawaii, hands down. It is busier and has a vibrant nightlife. Fiji is much more about relaxation and getting away from it all. 
So there it is, our very comprehensive comparison of two popular tropical destinations. Where will you head to? Fiji for the chilled vibes, or Hawaii for the party and adventure? Perhaps both! 
---
---
Flight Centre acknowledges the Traditional Custodians of Country throughout Australia.