Roads Worth The Ride: How To Navigate Hawaii's Best Drives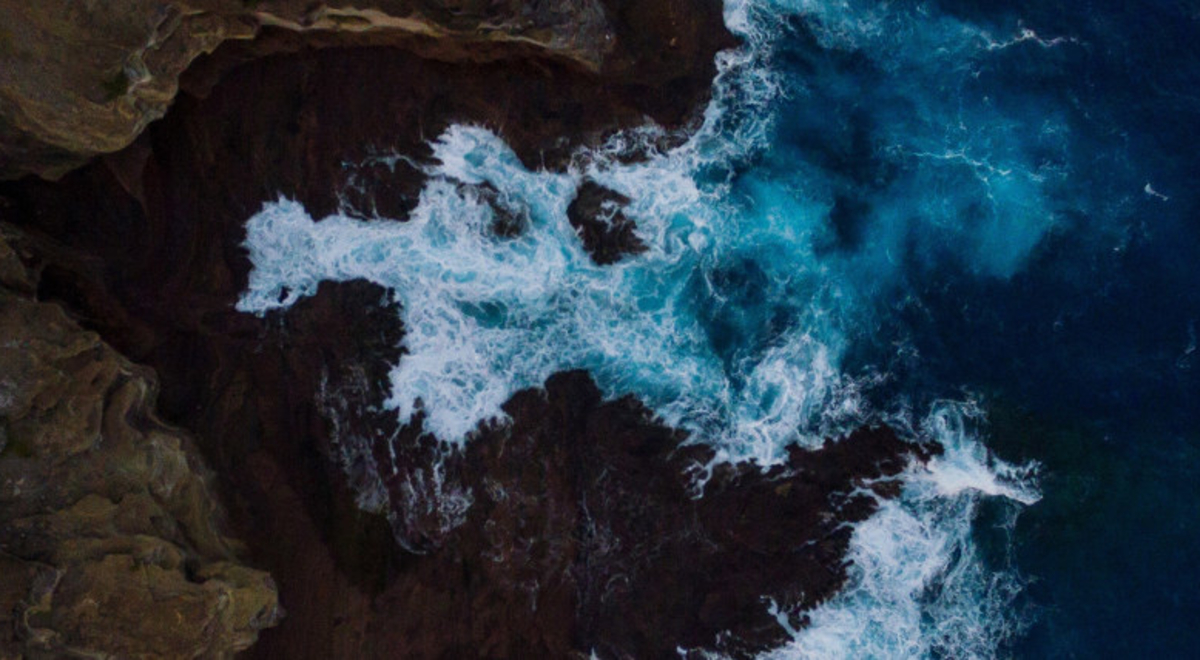 With miles of coast-hugging routes to navigate, it's time to get behind the wheel in Hawaii.
On my first day on the beach on Hawaii's Big Island I saw a snowman. And no, I hadn't been drinking. He was being built by a family who had transported a load of snow in their pickup truck from the top of Mauna Kea volcano to Hapuna Beach. It was as unexpected and delightful as, I'd imagine, finding a polar bear in my backyard.
That's the thing about Hawaii, there are surprises around every bend – from the snow-capped volcanoes of the Big Island (also known as Hawaii Island) to the black-sand beaches of Maui, the sea turtles of Oahu to the cloud forests of Kauai, the eight main emerald islands are teeming with experiences found nowhere else.
The best part is it's all so accessible. Start with a few days in a beachside resort (who doesn't love sun, sand and umbrella drinks) then head off on your own road trip adventure. Maui, the Big Island and Oahu are well connected by flights, have good roads, a variety of accommodation options and are compact enough to circumnavigate in one to three days.
Maui: The Road To Hana
The road between Kahului and Hana winds along the rugged coastline.
Whether you do all or part of it, the Road to Hana on Maui's rugged east coast is one of the world's most spectacular road trips. Unfurling for 100km between Kahului and Hana, the crinkle-cut road follows an ancient pathway sculpted centuries ago by the pounding feet of Hawaiian nobility. With its 620 curves and 59 narrow bridges, the return trip (not a loop) can be tackled in one long day, but we've allowed three days, to travel slowly, succumb to chance and sample the many detours and distractions.
After a night at Lumeria Maui, a yoga and wellness retreat in the hills above the town of Paia, our first detour is a big one – up the winding mountain road to the summit of Haleakala volcano (3,055m high), a dormant shield volcano that forms more than 75 per cent of the island.
It is pitch black at the viewing platform, and cold enough to need ski gear. Swaddled in our goose-down jackets, thermals and beanies we are part of the smug, 'read-the-guide-book' crowd, unlike the others standing about with little more than beach towels for warmth. It is said you can identify the various resorts people are staying at by the colours of their towels.
This lunar landscape at the top of Haleakala volcano is the tip of the volcano that makes up 75% of the whole island.
Soon the cold is forgotten as the sun cracks the horizon, throwing sunbeams across the crater and setting the lunar landscape on fire. Later, we follow the Sliding Sands Trail to the crater floor, slipping and sliding on volcanic rubble as the rising sun turns the scene into a pastel paint box of papaya, pink and purple.
Back on the road, top down and slack-key guitarist Dennis Kamakahi crooning from the CD player, we wind along the coast, pausing for road snacks of pineapple juice and warm banana bread, stopping at the Garden of Eden Arboretum where scenes from Jurassic Park were shot and lolling under the Three Bears Falls until our skin wrinkles.
We swim again at Honomanu Bay, our ski gear long exchanged for snorkelling gear, the contrast making us shake our heads in wonder. On the Keanae Peninsula we walk through fields of taro and cross black sand beaches, while Nahiku village is all dripping rainforest and triffid-like foliage.
We reach Hana at nightfall, stopping to pick up wood-fired pizzas and fresh ginger beer, prepared and sold from a makeshift stall on the edge of an organic farm. In the days ahead we'll have lava tubes to explore, more waterfalls to swim under and red-sand beaches to discover, but for now we are content to enjoy the camaraderie of other like-minded road trippers, while the cobalt-blue Pacific crashes against the rocks below. 
Big Island: Craters, Coffee & Cowboys
Kona coffee is some of the most expensive in the world for its unique flavour thanks to its rare climate and small crop output.
There are two surprising things about the Big Island, apart from the fact it is home to Kilauea, one of the world's most active volcanos. The first is that there are cowboys in the highlands, thankfully of the flower-wearing rather than gun-toting variety. The second is that you can get a decent coffee here (it's where the USA hides the good stuff).
Kona coffee is one of the best and most expensive coffees in the world, and only coffee cultivated on the slopes of Hualalai and Mauna Loa volcanoes in the Kona district of the Big Island can be called Kona coffee. The good news for road trippers is that the narrow strip of just 50km is home to more than 600 speciality coffee farms, many of which offer free tours and tastings.
We start our road trip at Kona airport, on the island's west coast, driving south along Queen Ka'ahumanu Highway before detouring into the highlands of Hualalai volcano, the third-most active on the island. Here, the vegetation erupts into a dense jungle, a riot of colour and cloud forests so alive you can almost hear it growing.
A forest and trail tour leads us up Kaupulehu Crater, where we don hard hats and headlamps for a rope descent into a lava tube. Afterwards, we are rewarded with a coffee tasting at Mountain Thunder Coffee, where we learn that coffee tasting is just like wine tasting, with lots of swirling, sipping, and trying-to-look-wise head nodding.
Armed with new knowledge we head off on our own, stopping at farm gates such as Hula Daddy Kona and Greenwell Farms, before continuing to Kealakekua Bay, famous as the stretch of beach where Captain Cook was killed in 1779.
We spend the night at the Sheraton Kona at Keauhou Bay before an early rise to drive into Hawaii Volcanoes National Park for sunrise over Kilauea volcano. With the rest of the day at leisure, we explore the Crater Rim Drive, follow the Chain of Craters Road and traverse the caldera floor. The night ends with the sight of Kilauea glowing like a fireball against the ink-black sky.
Kulaniapia Falls are a popular pit stop just outside Hilo.
After a wild and wooly night in Hilo (the wet side of the island) we head west along Saddle Road, a big dipper of a road strung between Mauna Loa and Mauna Kea volcanoes. With its ups, downs and rounds it is not a route for those prone to motion sickness, but for the rest of us it is an exhilarating ride through an ever-changing, starkly beautiful landscape. 
Upcountry Waimea arrives in a rush of plump cattle and lei-wearing cowboys, or paniolos, descendants of Mexican vaqueros who still work the region's ranches. Today visitors can sample a string of farm-to-fork restaurants, take a trail ride or be a cowboy for a day. From here it's a 25-minute drive west to Hapuna Beach, where the Pacific Ocean rests like a tie-dyed silken scarf against a crescent of blinding white sand.
Oahu: Turtles & Waterfalls
Hawaiian green sea turtles are friendly locals you can find in the waters around Turtle Bay.
As tempting as it is to stay cocooned inside Waikiki's lovely resorts, to do so would be to do Oahu, and yourself, a disservice. The pocket-sized island – a mere 48 kilometres by 70 kilometres – can be circumnavigated easily in one day, or better still, spend a few nights on the North Shore.
A left turn out of Honolulu Airport leads us away from Waikiki for the less-than-one-hour drive through pineapple plantations to the surf-centric North Shore. Here, a daisy chain of bohemian towns clings to the coast, home to the world's premier surfing competitions held November to February.
We base ourselves at Turtle Bay Resort, the summer days passing easily amid a rainbow of tropical shave ice, plunging waterfalls and side trips to the historic surf town of Haleiwa. We snorkel straight off the beach with endangered sea turtles, take a surf lesson at the legendary Waimea Bay and shop for trinkets at market stalls. In essence, we become young hippies again, carefree and relaxed as the North Shore lifestyle dictates.
Views from Pali lookout are beautiful on a clear day.
Finally, after three days we tear ourselves away, driving east towards the windward coast, stopping to fill our bellies at the shrimp trucks dotted along the highway near Kahuku.
Heading south the road hugs the coast, where Jurassic Park-green tumbles into Pacific Ocean blue, providing spectacular scenery at every bend. We pause at Pali Lookout, a cliff-side location where King Kamehameha (who established the Hawaiian Kingdom in 1810) fought his most historic battle, before enjoying a snorkel at Hanauma Bay Nature Preserve. We have just enough energy left to hike up Diamond Head, before collapsing back on the beach at Waikiki. Finally, we've earned our umbrella drinks. 
What to consider when driving around Hawaii
Honolulu International Airport on Oahu is the principal aviation gateway to the Hawaiian Islands. From here, inter-island flights connect to Kona or Hilo on the Big Island, Maui and Kauai. Maui's offshore islands of Lanai and Molokai can be reached by air or passenger ferry from Maui.
Rental cars can be hired at all the main island airports. Check your insurance policy, as many won't cover unpaved detours. Driving is on the right-hand side of the road. Seatbelts are required.
Generally food and petrol stops are plentiful, except on Saddle Road, parts of the Road to Hana and Chain of Craters Road within Hawaii Volcanoes National Park. Check at the park's visitor centre for current lava viewing opportunities and volcanic fume levels.
In winter check ice and snow conditions before driving up the summit access road on Mauna Kea. Beware of altitude sickness.
Drive with aloha. This means only pulling over for photos where it is safe to do so, waiting your turn on bridges and giving the 'shaka' sign to those who have yielded to you.
For peace of mind, pre-book all accommodation, especially for boutique hotels, busy resort areas and during school holidays.
---
Want to road trip the Hawaiian Islands for yourself? Take a look at our Hawaii deals now on sale!
---
Flight Centre acknowledges the Traditional Custodians of Country throughout Australia.