A Great Australian Bite: What Exactly Is Australian Cuisine?
---
---
From native ingredients to international influences, food experts weigh in on what makes Australian cuisine truly Australian.
The feat of defining Australian cuisine is almost as big as the country. Some world cuisines are easily distinguishable by ingredients, but Australian flavours aren't quite as obvious. There's no national dish per se – a meat pie or sausage roll doesn't cut it; nor does the taste bud-violating chocolate and Vegemite mashup. Australia's short post-colonisation history is in stark contrast to other cultures whose food identity has been shaped over thousands of years – but that's not a bad thing. Abundant waters and pastures, intriguing indigenous ingredients, a rich migrant history and boundary-pushing creatives have all shaped what Australian food means, telling a nuanced story of the land as well as the people.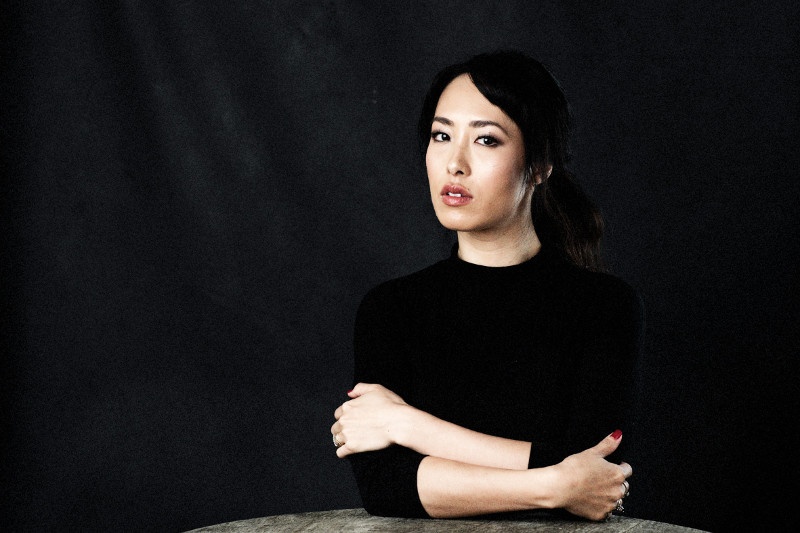 From eating it to broadcasting it, there isn't much food writer Melissa Leong hasn't done in the Australian food industry.
Food writer and host of The Chef's Line on SBS Melissa Leong believes Australians are a lucky lot: "A food landscape that draws from our multicultural background for inspiration gives us a relative ability to be adaptable, adoptive and open minded to what's possible when it comes to what we create on the plate." So what exactly is Australian cuisine? It's a tough, delicious question to answer, and the only way to find out is by taking a bite.
Orana's tasting menu honours Australia's food history and champions the use of indigenous ingredients.
Redefining The 'f-word'
Modern Australian flavours have come a long way since the confusing fusion cuisine of the '80s and '90s. While the 'f-word' may have left a bad taste in our mouths, the concept itself still guides modern Australian cuisine. "It could be rustic or refined, it doesn't matter as long as it paints from more than one colour on our culinary palette. 'Fusion' isn't a dirty word when you're talking about skill and intelligent application of influence," Melissa explains.
Food writer, cookbook author and Destination Flavour on SBS host Adam Liaw echoes this sentiment: "We adapt to our Asian influences with more sensibility than any other country, draw from Mediterranean and European history with ease, and are now exploring our indigenous foods as well. And we do it all without taking ourselves too seriously, which I love."
It's this modest and laidback outlook combined with a better understanding of traditions and modern methods that forms the underlying vibrant, fresh, and, therefore, very Australian flavour.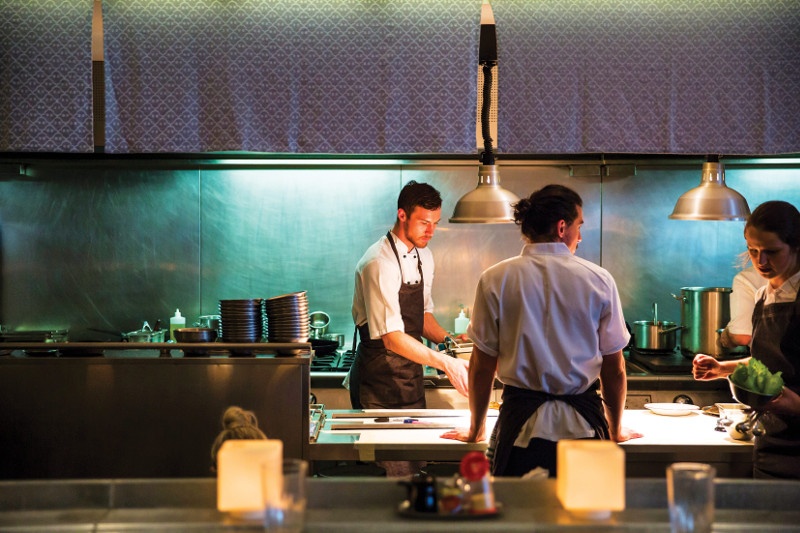 Supernormal chefs busy plating up pan-Asian dishes.
Where to get your fix
Big-name players – The way Australian chefs show off their skills on a degustation menu is reason alone to book a plane ticket. World's Best Restaurants Australian stalwarts, Peter Gilmore's Quay at Sydney Harbour; Ben Shewry's Attica in Melbourne; and now Brae, led by chef Dan Hunter in Birregurra, Victoria, exemplifies modern Australian cuisine, from Dan's renowned iced oyster to Ben Shewry's salted kangaroo tartare with native pickled berries and of course, Quay's famous snow egg.
Fun, casual and communal – While there's always a place for degustation dining, there's a shift to casual eateries. Communal dining is a way of life for many cultures, and it's been embraced by myriad restaurants today. Sharing menus, when paired with quirky cocktail menus and photo-worthy settings, creates a whole new – and sociable – way to dine. "Places like Supernormal, Chin Chin and Hubert are really capturing the Australian experience of dining – fun, communal and high-quality," says Adam.
All aboard – It's not uncommon to find Aussie chefs up in the air and out at sea. Fly with Qantas and you'll be treated to flavours from Neil Perry, while Luke Mangan creates Virgin Australia's business class menus. Luke Nguyen takes cruisers and their taste buds on enlightening journeys through Southeast Asia with APT, and Curtis Stone brings his style of family dining to menus across Princess Cruises' fleet.
Sounds of Silence offers unparalleled views of Uluru.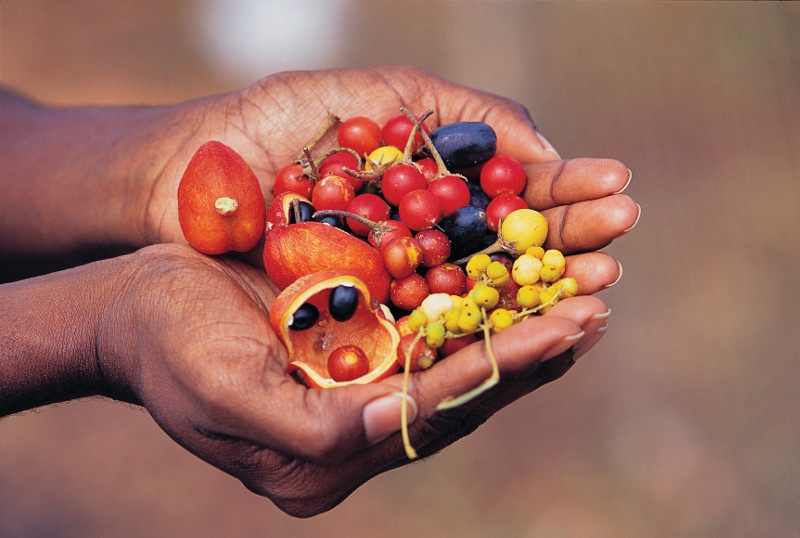 Native Australian ingredients are featuring on more maintstream menus these days.
An Appetite For The Outdoors
With outback plains, palm-lined coastlines, wine country and tropical savannah set aglow by year-round sunshine, Australia could well be considered the world's best dining room – and supermarket. Australia doesn't just set the scene, but also the menu, where local produce can shine with minimal fuss. Chefs may have blurred the line between European techniques and Asian influences to create a cuisine that's our own, but that's not without the abundance of ingredients that come from our land and sea, from finger limes and wriggly witchetty grubs to yabbies.
Despite Indigenous Australians living off the land for tens of thousands of years, it's only in the past decade that bush tucker, aka native ingredients, has begun to star on mainstream menus. Could this be the final puzzle piece in what makes Australian cuisine truly Australian?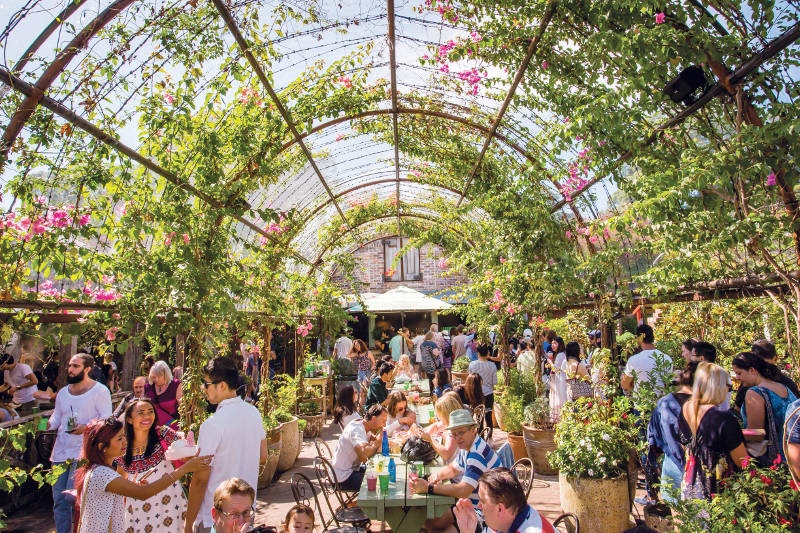 The Grounds of Alexandria in Sydney brings the country to the city.
Where to get your fix
Wild things – While eateries including Adelaide's Orana (which took out the top gong in Gourmet Traveller's Restaurant of the Year Awards 2018 for its experimental use of native ingredients outback sky offer a taste of native Australia in a refined setting, you can sample bush flavours straight from the source on foraging tours around Indigenous communities. You can also forage for mushrooms in Victoria and truffles in Canberra and Manjimup.
Alfresco eats – Breakfast is an Australian institution. Outdoor settings such as Sydney's Grounds of Alexandria, the graffiti covered laneways of Melbourne and beachfront bistros along Noosa's waterfront offer more than your average bacon and eggs to enjoy under the sun. Other quintessential outdoor experiences include fish and chips by the beach and summery cocktails on rooftop bars.
Fork to farm, barrel to bottle – Eating isn't just be about how good a dish looks; it's how we find it and where it comes from. You only have to venture just beyond the city to taste regional flavours at the source. Major wine regions such as The Barossa, Margaret River and Hunter, Yarra and Tamar valleys, are complemented by a cornucopia of food experiences, where you could be in waist-deep water savouring oysters shucked straight from the sea, exploring local farm gate markets or sampling the wares of craft breweries.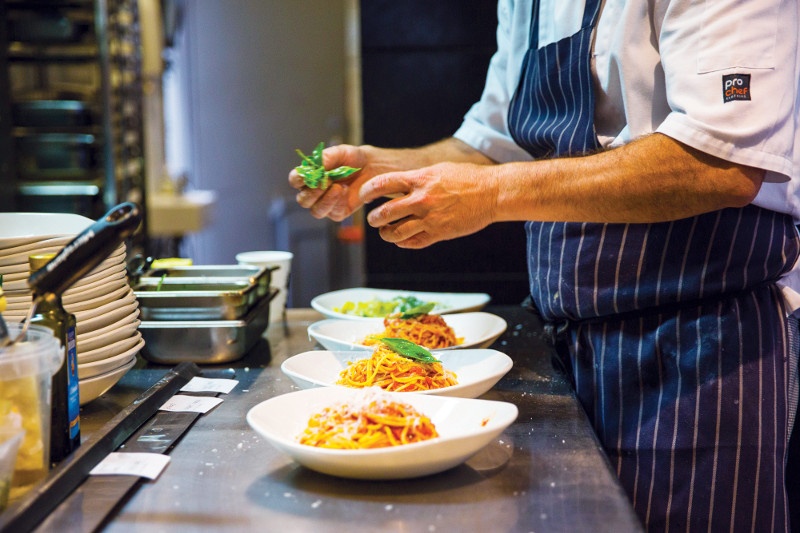 Melbourne's Lygon Street in Carlton dishes up Italian favourites.
Suburban Smorgasbord
Never mind slick snack bars popping up in inner-city neighbourhoods dishing out pan-Asian bites or kebabs for the late-night crowd, it's the tight-knit international communities in unassuming suburbs that often offer the most well-rounded epicurean education. These ethnic enclaves embody the influence of migrant food on Australia's culinary canon. Without having to leave the country, let alone the city, you can travel from Europe to Asia and the Middle East in a day, even within the hour, such is the array of global flavours. Breakfast could be Turkish tea and pillowy pide, while you could be slurping down laksa spiked with herbs and spices or indulging in Shanghainese dumplings at lunchtime.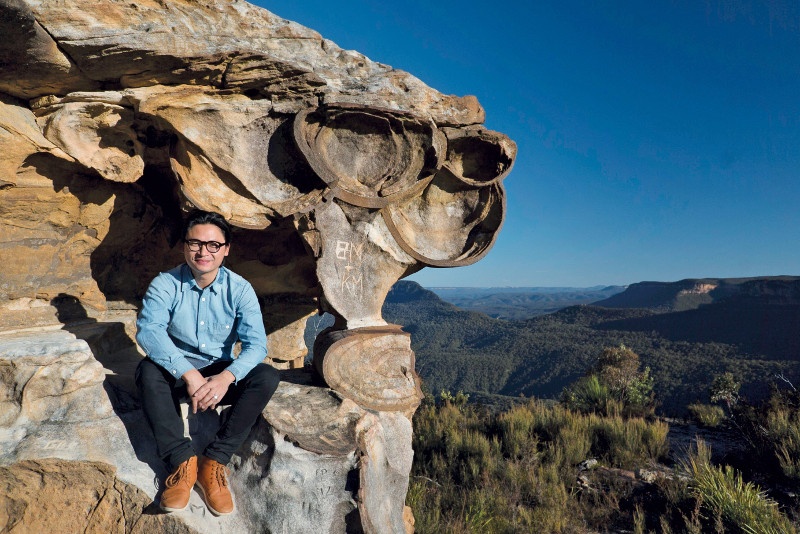 Luke Nguyen hanging out at Jamison Valley in the Blue Mountains as part of his latest SBS show, Luke Nguyen's Food Trail.
Where to get your fix
Mediterranean menus – We have the first wave of post-war immigrants from Europe to thank for expanding the Australian palate beyond meat-and-three-veg to a taste for garlicky-rich slow-cooked meats, olive oil and carbs – pizza, pasta and gyros to name a few. You only have to wander the footpath of Lygon Street in Carlton, Melbourne, to find one of the world's best margherita pizzas (400 Gradi beat 600 entrants from 35 countries in 2014 for the title), or crowded tables of patrons digging into grilled meats and squeaky haloumi in the Hellenic heart of Oakleigh and Brunswick in Melbourne and Brisbane's West End.
Good morning, Vietnam – In Sydney, Cabramatta's history as a successful refugee transit zone in the decades after the Vietnam War established a strong sense of community and today remains a hotspot for Vietnamese grocers and restaurants. "Cabramatta is such a great foodie destination to get that real Southeast Asia feel," says chef Luke Nguyen and host of Luke Nguyen's Flavour Trail on SBS. For Brisbane folk seeking fresh and fragrant Vietnamese treats, pockets of Inala and Darra are reminiscent of marketplaces in Vietnam. Melbourne's Little Saigon sidles up to slick apartments and discreet bars in inner-city Footscray.
Orient express – From food courts and food trucks to sushi trains and night markets, Australian-Asian flavours extend beyond Cantonese cuisine, especially in the country's many Chinatowns, home to multinational restaurants open all hours of the day. No matter which city you travel to, you'll find fiery Sichuan cuisine is at home next to Taiwanese bubble tea; yum cha day and night; teppanyaki chefs tossing tender meat to cheering crowds and roti masters flinging paper-thin dough to create the Malay pastry.
Hungry for more? Book an Australian deal here. 
---
Flight Centre acknowledges the Traditional Custodians of Country throughout Australia.