Travel Tips: How Much Does It Cost To Go To The UK & Europe?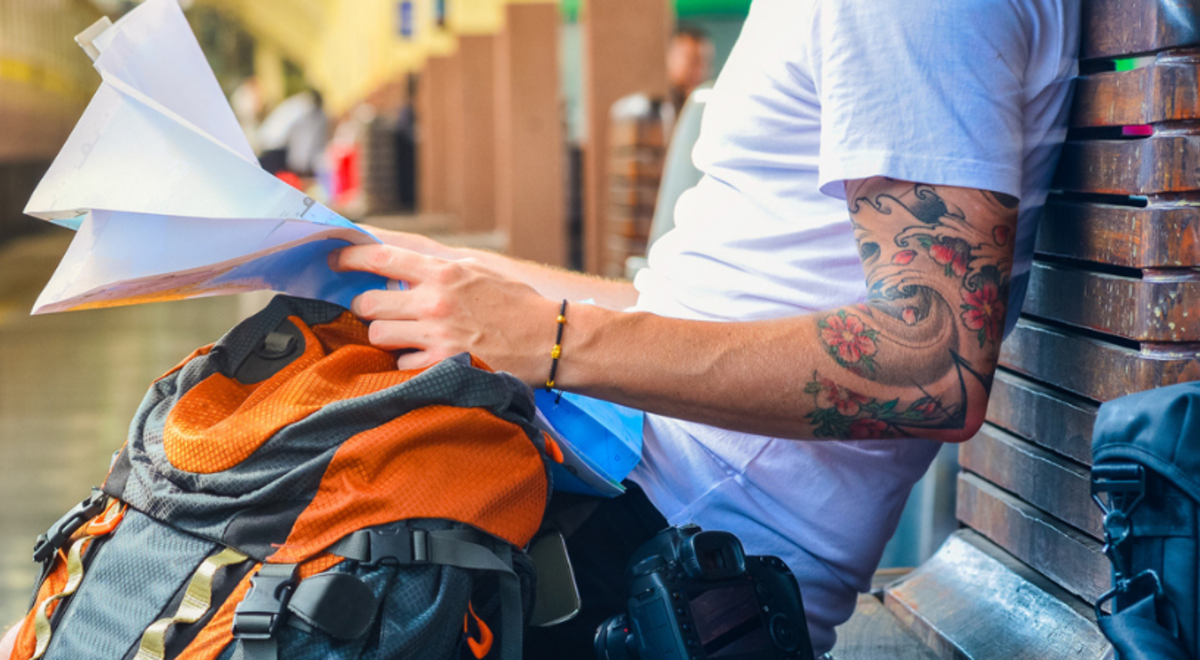 The easy part about making a budget for visiting Europe is that you'll probably have spent the biggest chunk of it by the time you've given your house-mates/pets/complicated relationships one last hug goodbye at the front door.
Check list for planning a travel budget to go to UK and Europe:
Airfares
Accommodation costs
Getting around
Groceries
Eating out
Beer and wine
Sights and experiences
Travel insurance
While living in and getting around Europe can be relatively cheap, the sheer distance you'll cover getting there from Australia means that your return airfare will probably the bulkiest item in your travel budget; provided you're not planning a six-month sojourn in luxury hotels in Nice and Monaco sipping vintage Domaine Leflaive Montrachet Grand Cru and nibbling white pearl albino caviar.
For the sake of simplicity all the prices given below have been converted from Euros and British pounds to Aussie dollars at March 2022 rates.
How much is a return airfare to Europe these days? 
The price of a single economy return airfare can vary depending on the time of year you travel.
Historically, the cheap flights are from around late October to the mid-March (excluding the busier Christmas/New-Year period).
---
RELATED: 8 Wild Festivals To Go To Spain For
---
A reasonable deal for a return airfare in March or November from Sydney to London or Melbourne to Rome will set you back about $1,200. Easter, Christmas and the peak of the northern summer between late June and July are historically the most expensive times, with a good deal on the same return flights costing around $1,360. Alternatively, a flight from Brisbane to Frankfurt would cost $1,275 in November and $1,515 over Christmas. This isn't too bad considering we're still on our way out of a pandemic that so recently had international air travel on ice.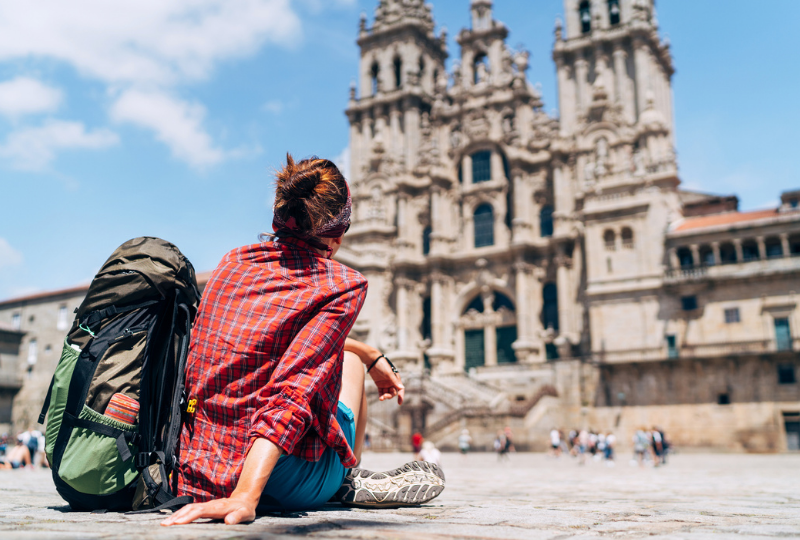 Accommodation costs 
One of the trickiest things to juggle in your travel budget is deciding what sort of accommodation you can afford versus what level of grunge/lack of social distancing opportunities you're prepared to live with. Even a self-imposed middle-ground between putting yourself up in reasonably schmick hotels and tenting doesn't narrow things down much..
Accommodation costs and standards can differ between type, amenities, country, and your proximity to major cities. So how do you budget with so many variables? You could tally together a few per-night options, based on one-to-two travellers in random locales, and take an average as follows:
London: 4-star hotel $300; 2-star hotel $170; hostel dorm $40 
Poitiers, France: 4-star $160; 2-star $90;  
Barcelona: 4-star $220; 2-star $140; hostel dorm $40 
Rome: 4-star $300; 2-star $150; hostel dorm $40 
Munich: 4-star $210; 2-star $120; hostel dorm $40 
Brno, Czech Republic: 4-star $170; 2-star $75; hostel dorm $30
So, if a good level of 4-star comfort and privacy is your thing, your accommodation spend for a hop through six European countries, mixing city sizes, would cost around $226 per night. For less lavish stays in 2-star hotels you're looking at around $124 per night, and for the mega sociable, pop-the-cut-price-corks-and-break-out-the-communal-beers backpacker hostel dorm experience you're looking at around $40 per night. How much will you plan your trip around staying in hostels is very much a matter of taste.
---
RELATED: The Best Vegan-Friendly Cities In Europe
---
Getting around 
Flying around UK and Europe the way we do in Australia isn't that practical given the expense and the fact that the European continent is criss-crossed with railways bearing swift train services that connect everything to just about everywhere.
Europe loves public transport, especially its trains. That's why taking advantage of the continent's cheap public transport costs and travelling Europe with a trusty rail pass is a must. Designed solely for the purpose of ferrying bright-eyed tourists from outside UK and Europe to see as much of the continent as they can, the Eurail Global Pass connects 40,000 destinations in 33 countries with easy-to-use train ticketing that you can buy online via eurail.com or by downloading the Eurail Rail Planner app.
How much for a Eurail Global Pass? It depends on which type of pass best meets your needs. As its name suggests, the Bestseller pass is the most popular and you can save money. It gives you 10-days of unlimited travel within a two-month period for around $641 (standard, 2nd class rate) or $460 (youth rate, aged 12 – 27). Passes giving you unlimited travel for 5 days within 1 month ($433/$326) or for a solid 15 days ($681/$510) also represent good value. Similar passes are available if you're opting to do all your train travel in one country.
If you've got a clear itinerary in mind, you can use the app to plot your stops and dates and it will recommend which type of pass is best (and cheapest) for you.
You could, of course, get a rental car to embark on your grand tour of Europe. But the sheen of open-road freedom Euro-style is soon tarnished by pop-up costs such as fees for drop-offs in a different country, fees for airport or train station pick-ups, limited availability of automatics that are about 50% more to hire, highway tax "vignettes" that you're required to buy and stick to your windscreen when entering some eastern European countries … the list goes on. Cut the hassle. Take the train.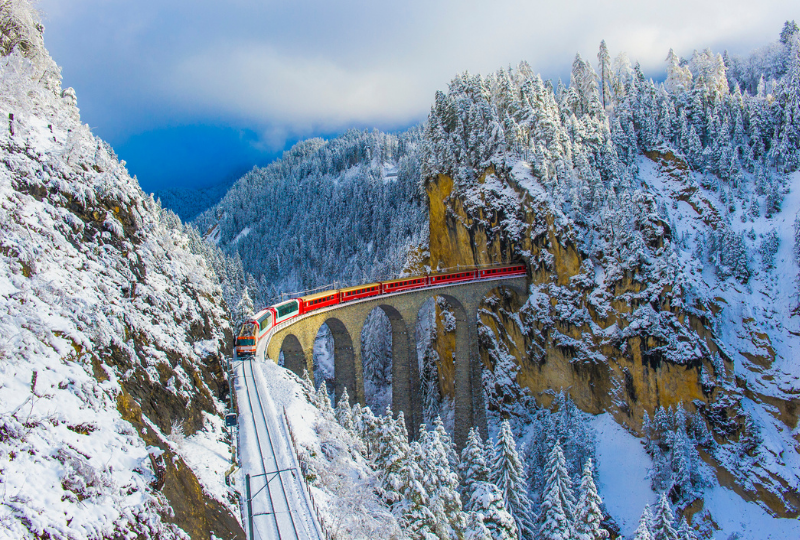 Groceries 
Although people tend to eat out more in places like Greece, Germany, Italy and Spain (and hey, you're on holiday and probably won't be rustling up as many steaks, spuds and salads), you're still going to chomp and slurp through a few essential groceries while travelling Europe. The good news is that grocery shopping in most of Europe is cheaper than Australia. 
With a bit of Googling, comparing, and calculated guesswork, the following serves as a raw guide to grocery shopping in a few random countries: Czech Republic (and much of eastern Europe) will cost you 30% to 50% less, Greece 26% less, UK 24% less, Germany 19% less and Italy 10% less. Curiously, Norway is 32% more, and Switzerland heads off the charts costing you 61% more for common foodstuffs and daily necessities.
Apparently, cheaper food pricing is all to do with the economies of scale involved in getting food from farms to market shelves for populations much larger and denser than Oz. Not sure what's up with Norway and Switzerland though.
How much does it cost to eat out in Europe? 
How long is a piece of string? A lot of travel budgeting blogs go all-out on this one. The European Union currently has over 850,000 restaurants ranging from the global fast-food chains we all know, to locally flavoured osterias, brasseries, biergartens, kaffeehaus and pizzerias, to restaurants offering the cuisines from every corner of the earth. In terms of prices, you could crunch numbers with your tapas and mezedes till the cows come home. 
To keep things simple, general comparisons to Australia are as follows: In France it costs 5% more to eat out, but 17% less in UK and 23% less in Slovenia. In the Netherlands you can expect to pay 10% more, but 47% less in the Czech Republic, 28% less in Greece and 11% less in Italy. In Austria it costs 8% more, but in neighbouring Hungary it costs 52% less. In Finland and Denmark it's about the same as Australia. Good luck budgeting a dining out tour of Europe.
Beer and wine 
Let's cut to a couple of feel goods. When it comes to buying beer or wine in Europe, you'll always find better value close to the source. And in Europe those sources are some of the biggest industries of their kind – as in the combined breweries of Belgium, the Netherlands and the Czech Republic and all the wineries in France, Italy and Spain.
While it's possible to pick up a bottle of wine for $3 or $4 in Madrid or Milan, the average price for a decent red in Spain or Italy is around $9.50. Compare that to $6.20 in Portugal, $8.70 in Poland, $11 in France, $12 in the UK and you get the idea – wine is Europe's most economic lubricant.
Beer fares pretty well too, especially in eastern Europe. In the Czech Republic and Bulgaria you can slug a pint of the local brew for little over $1.20 and do the same in Belgium for $2.30 and the Netherlands for $2.90. Things get a little sober in England at $5.20 and Ireland is surprisingly pricey at $6.75, but still under the average Aussie price of $7.87 per pint.
A pint of beer is $10.60 in Norway. However, a glimpse of its dramatic fjords is priceless.
Random sights and experiences 
Doing Europe means doing lots of stuff at prices that change frequently. At the time of writing, here's what a few of these magical moments cost per person:
Visiting the Louvre Museum, Paris (home to the Mona Lisa):  $25.50/free if you're 18 or under 
Climbing the leaning tower of Pisa, Italy:  $39.75 (if bought online which is recommended) 
Laying on a beautiful beach in Barcelona or the south of France: Free 
Laying on a beautiful beach in Italy: $10 
3-hour Berlin highlights bike tour: $45 
London royal palaces tour: $26 
London gangster tour: $44 
Kissing the Blarney Stone in Ireland: $27 
Prague Beer Festival entry fee:  $6 
---
RELATED: Gangster Tours of London
---
Travel Insurance 
Travel insurance, and particularly travel health insurance, is a good idea when you holiday in Europe but isn't mandatory. We recommend taking out a travel insurance policy with CoverMore. Basic international cover with an excess of $100 for things like amendment or cancellation costs (ie for prepaid travel tickets and accommodation), lost or damaged luggage items and overseas medical expenses will cost you a little over $160. More comprehensive plans are available for around $190 and $245.
So how much all up? 
There are many ways you could budget an entire European adventure. However, it would be remiss not to conclude by offering a grand total budget: so here goes. Mashing everything above together for a week-long holiday you're probably looking at a travel cost of $2,700 per person under 26, and $4,260 for a three-week jaunt. Sound reasonable? Try your own sums and compare.
Find tempting UK and Europe deals to work into your travel budget here
---
Watch our new YouTube Series - Relax
---
Flight Centre acknowledges the Traditional Custodians of Country throughout Australia.