How to Spend 2 Weeks in Italy: Three Itineraries to Get You Started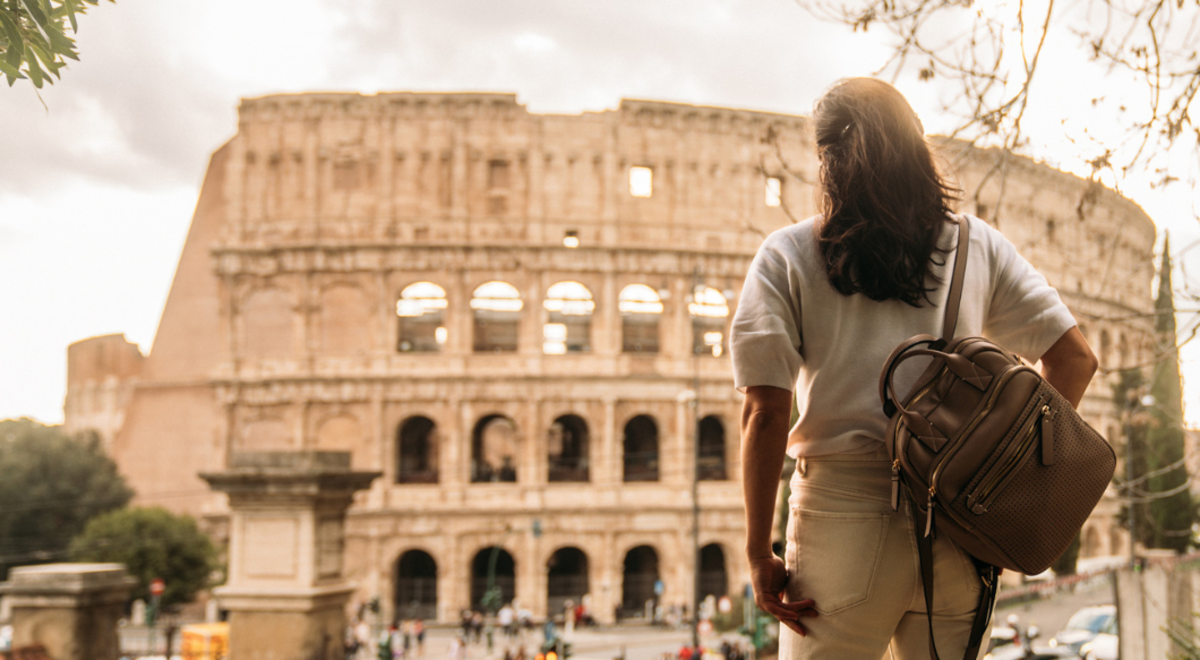 You finally did it, hey? Threw caution to the wind and booked those flights to Europe, ready to live la dolce vita sipping spritz in the Mediterranean sun. It's safe to say we are very, very jealous.
Now that your flights are sorted, it's time to start planning your trip. If you're keen to spend two weeks in Italy, then you've come to the right place. Whether you're popping your Italian cherry with a first-time trip or are a seasoned spritz-sipper heading back to the homeland of carbs and gelato, we've got you covered with a few different options for your 2 week Italy itinerary.
Haven't booked your flights yet? No stress, we've got you sorted with cheap flights to Italy that will get you there quicker than you can say 'mi scusi, more pasta per favore!'.
What's on the menu?
We've packed this guide with plenty of Italian goodness, but if you're keen to skip the entree and head straight to the main course (aka the two-week Italy itinerary), simply click your choice from the menu below.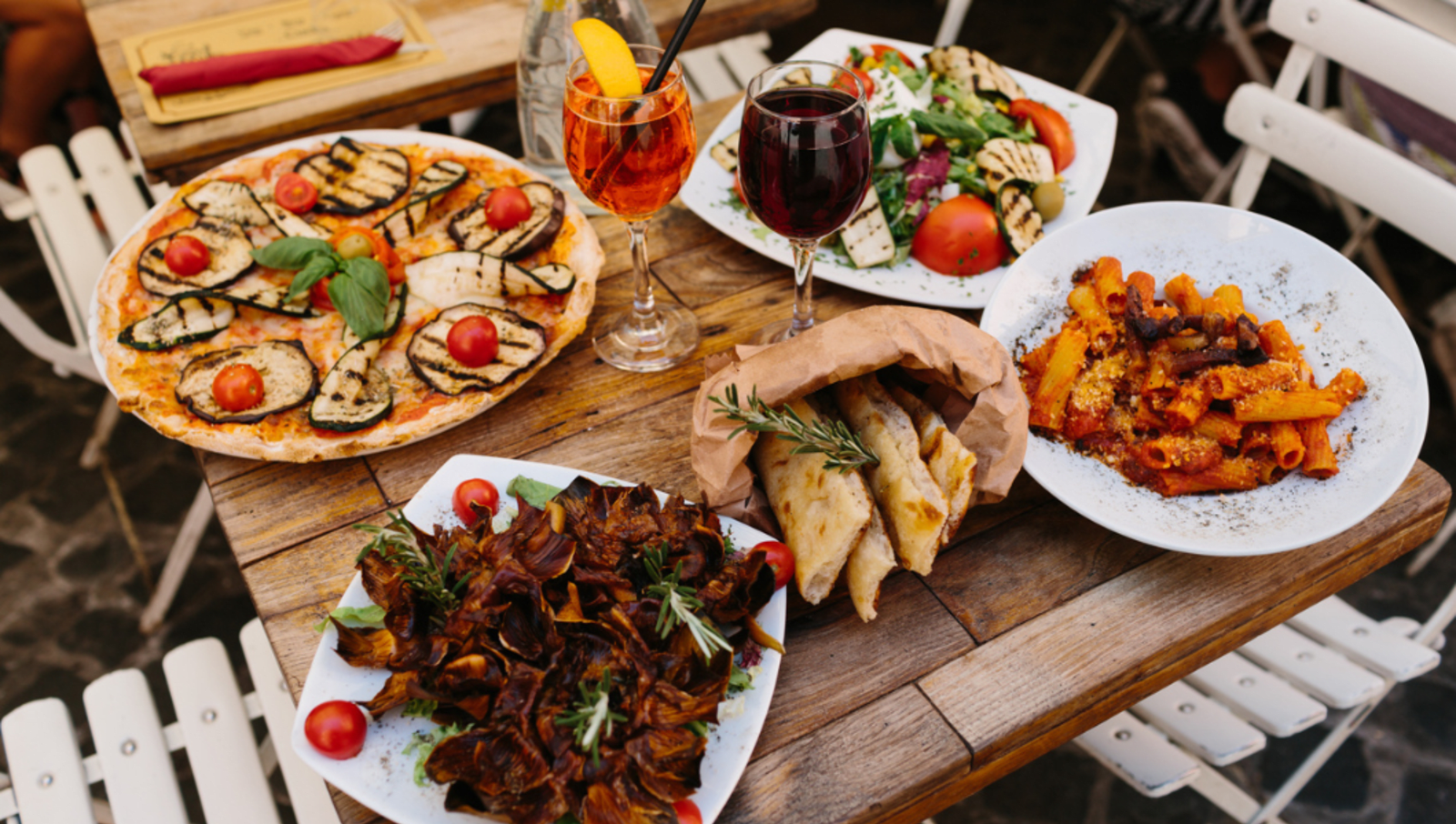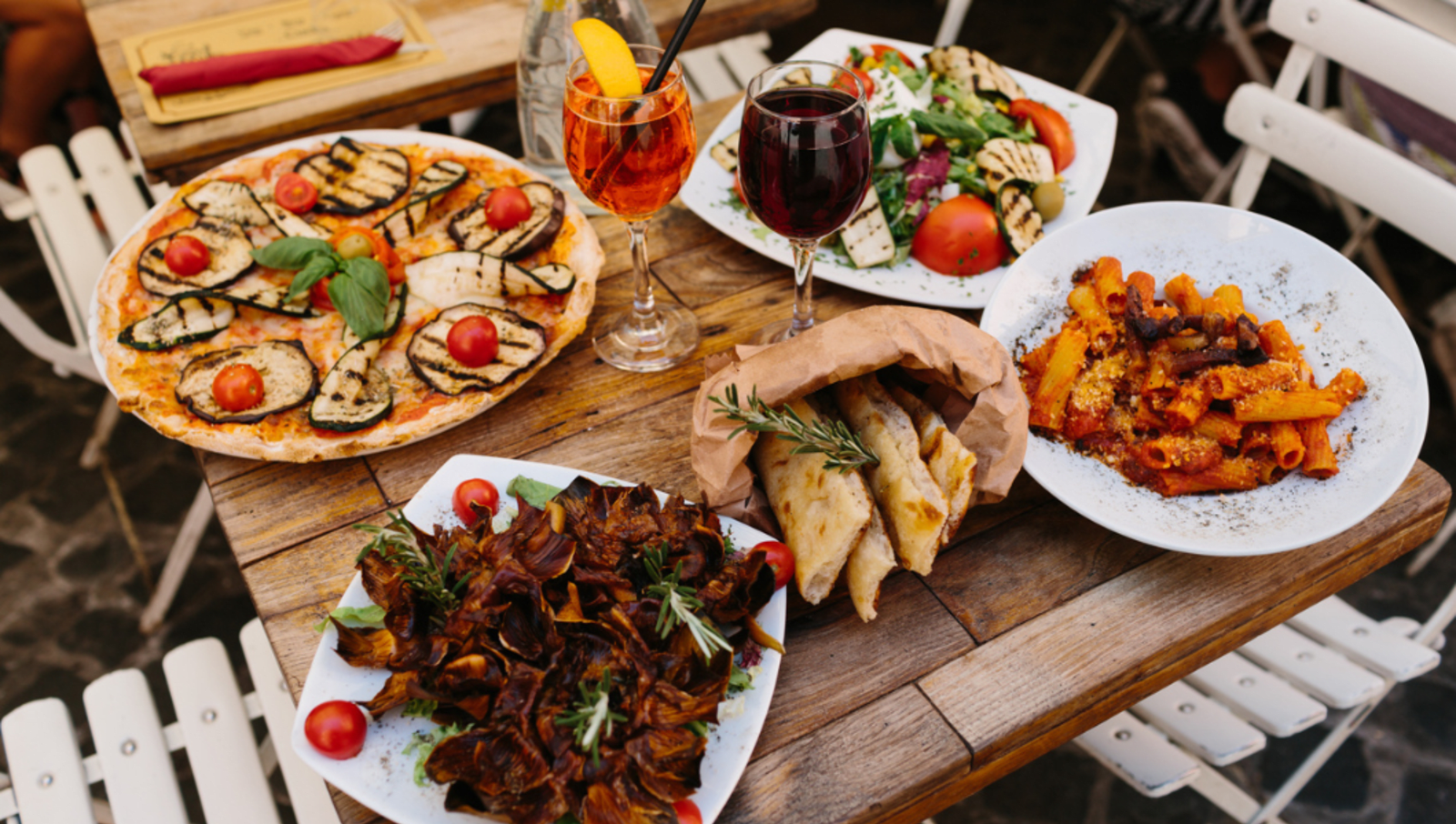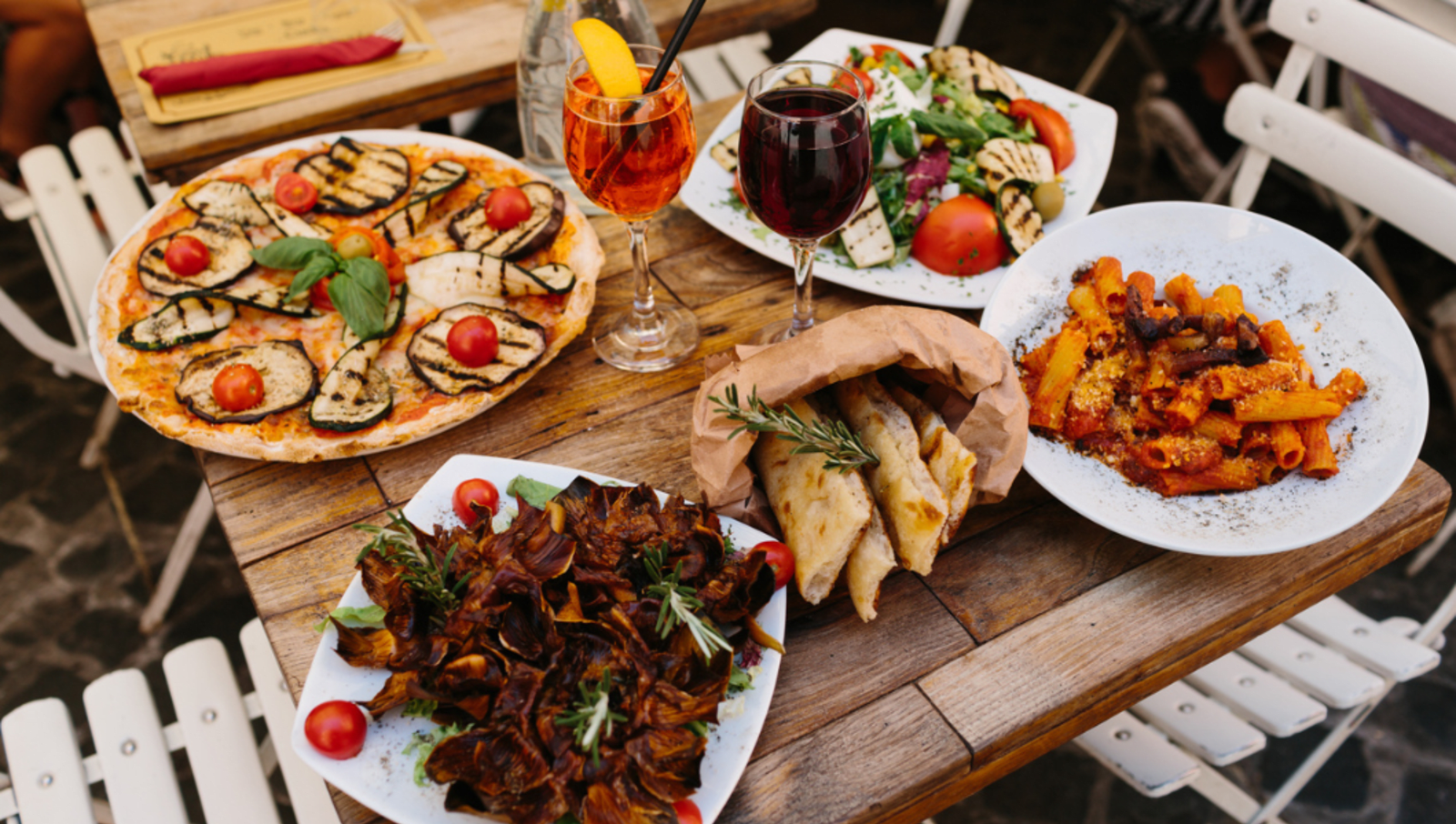 Why visit Italy?
There are a million reasons to travel to Italy (and you don't have time to read that full list), so it's probably easier for us to outline the reasons why you wouldn't want to visit this beautiful country.
Reasons not to visit:
You hate carbs and cry at the thought of perfectly cooked pizza and drool-worthy pasta.

The prospect of tasting the world's best gelato makes your skin crawl.

You couldn't think of anything worse than spending your days sipping wine in the rolling Tuscan hills (lame), strolling along picturesque cobblestone streets (yawn), walking through world-famous ancient ruins (snooze) and diving into the Mediterranean's azure waters (boring).

You hate leaning towers or architecture with any sort of historical significance.

You'd rather stare at your computer screensaver than enjoy stunning landscapes and Renaissance art in person.
If any of these sound like you, then now is your chance to wipe Italy from your brain. If, however, you've been dreaming of long summer days spent sampling the very best Italian cuisine, sipping wines, exploring ruins, appreciating world-class art and sinking into the splendours of mother nature, then pop your helmet on and strap in for a Vespa ride towards all of your holiday dreams.
Is two weeks enough time to see Italy?
You could spend a lifetime in Italy and still have more to see. That being said, if you're heading over for the first time and are keen to see the highlights, a 14-day Italy itinerary will have you sorted. Likewise, if you're seeking a slower pace of travel, then two weeks is a great amount of time to focus on either Northern Italy or the southern regions like Calabria, Puglia and Sicily.
Most first-time Aussie travellers to Italy opt to visit popular spots like Rome, Florence, Venice, the Amalfi Coast, Tuscany and Cinque Terre. A 2 week Italy itinerary that covers these locations won't see you straying far from the beaten track.
Alternatively, two weeks in a specific region like Lombardy or Sicily will allow you to sink your teeth in and really get to know the place like a local. At the end of the day, plan your itinerary so that it aligns with your travel goals.
It's also worth considering when you'll be travelling. Those keen to live it up during a European summer will want a mix of cities and beach-side destinations, whereas travellers visiting during colder months may opt for time spent in the Alps or cosied up in the Tuscan hills sipping mulled wine to warm up.
When is the best time to travel to Italy?
When it comes to planning your Italian vacay, timing is everything. With a climate that changes like a chameleon from north to south, you'll need to make sure the weather and temps align with your travel goals.
Springtime (April to June) is a charmer. The weather's just right, and the landscapes burst into a kaleidoscope of colours. If you're not a fan of crowds, maybe avoid visiting around Easter as it is known for drawing in the crowds.
Things heat up when summer (July to August) kicks in, especially in the south. It's prime time for coastal adventures along the Amalfi Coast or in sunny Sicily. As you can expect, primo conditions like this will have crowds tagging along for the ride.
Looking for a laid-back escape? Autumn (September to October) is where it's at. The weather's still splendid, the tourist herds thin out, and you can savour Italy's cities, countryside, and wine regions like Tuscany and Piedmont (FYI September is prime grape-stomping time).
Winter (November to February) brings the low season, with fewer crowds and more reasons to rug up with a nice glass of red and a big bowl of pasta. While the north chills out, the south stays mild. You'll have the place to yourself, with fewer tourists and sweeter deals. Rome, Florence, and Venice await, just minus the usual hustle and bustle.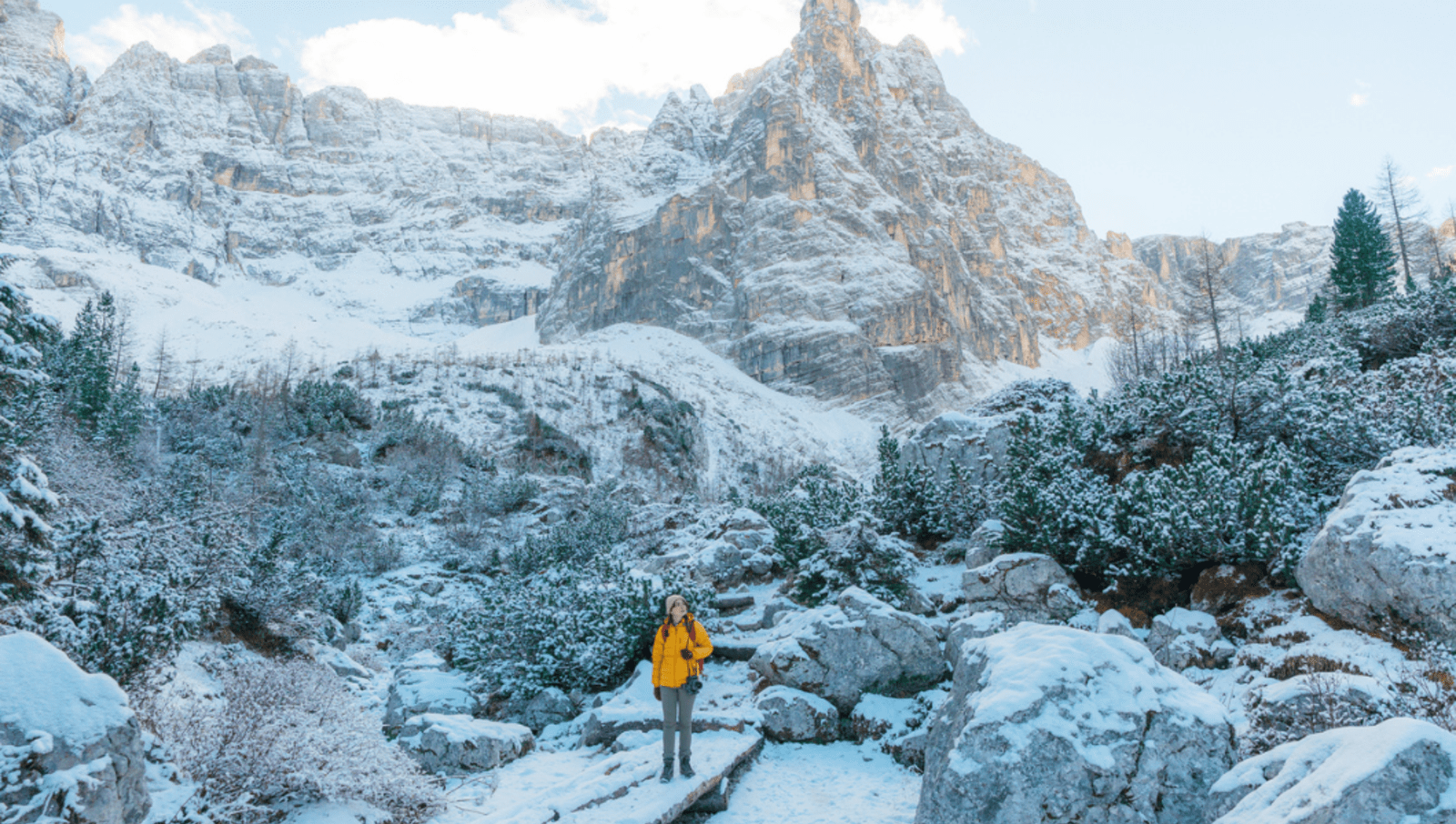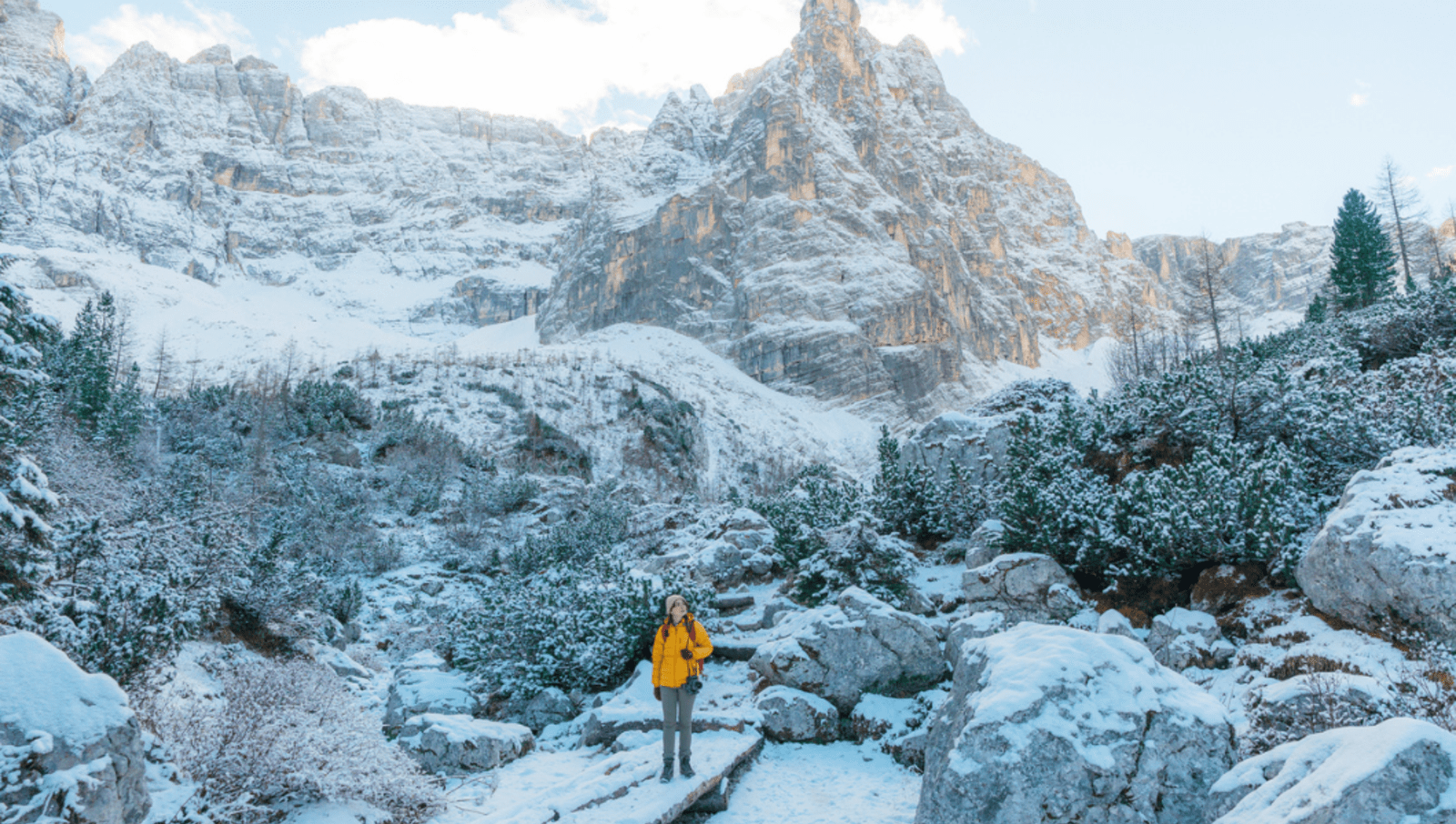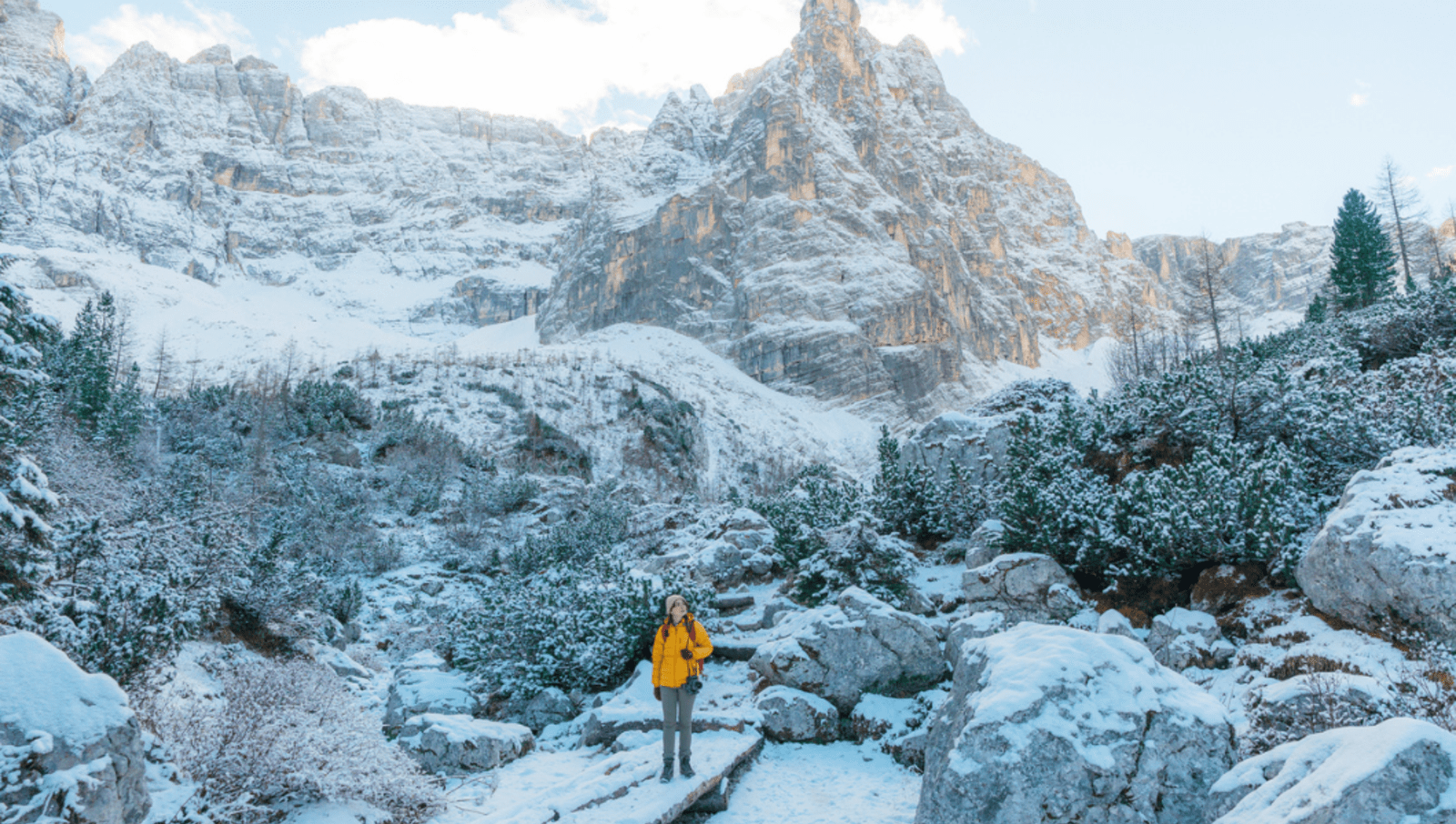 How to travel through Italy for two weeks?
With two weeks up your sleeve in Italy, you must minimise travel time to maximise your hours spent sightseeing, gelato-eating and wine-tasting.
Italy's major cities like Rome, Florence, Venice, Naples and Milan are well connected via train, which is often the most time-efficient way to explore Italy. Direct train rides wipe out any airport stress and allow you to sit back and watch the Italian countryside slide past as you munch on a pastry and dream of your next destination.
If you're opting for train travel between cities, we recommend booking your tickets in advance to save some cash and secure a good seat. Prices for regional train tickets are fixed and can be purchased online or direct from the train station. Just keep in mind that train strikes can happen, which may add a few hours to your commute.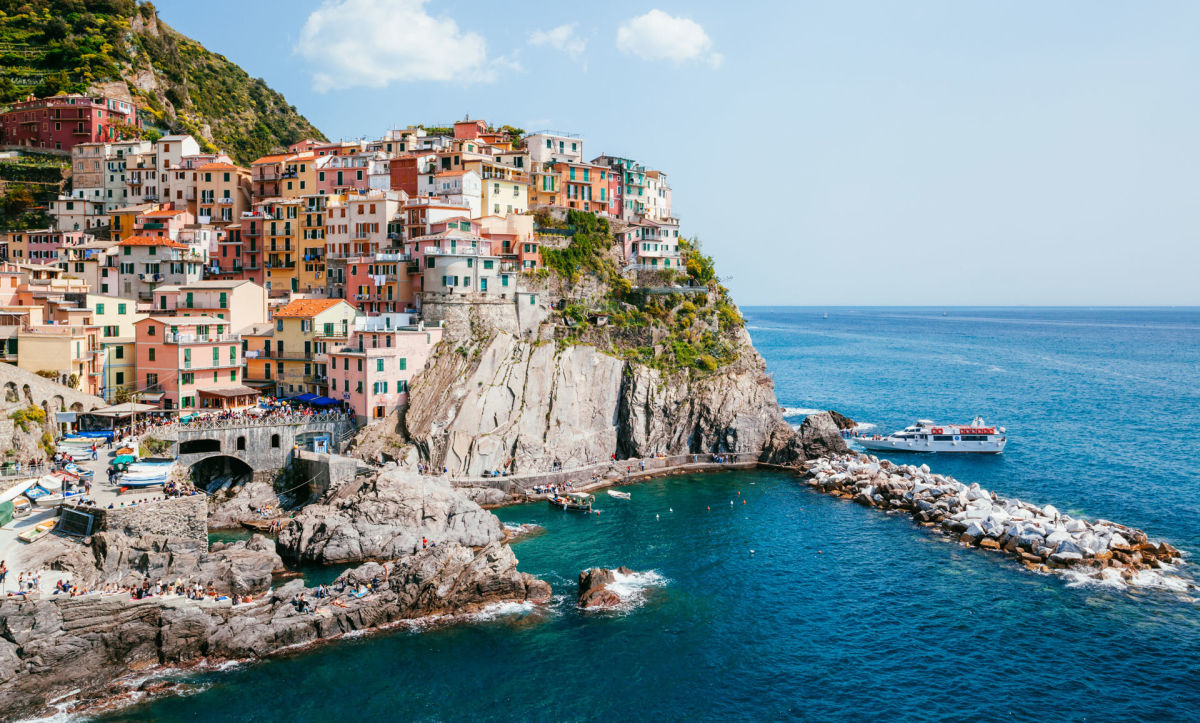 Expert tip
Trains are a fantastic way to get around Italy as they take you to the heart of each city; and, unless you're in Tuscany, or around the lakes, driving in Italy is not for the faint-hearted!
If you need to jump between north and south fast, then a flight may be your best bet. Major cities are all serviced by a wide range of airlines that will get you from A to B pretty cheaply. Just make sure you account for any luggage requirements and travel time to/from the airport.
Travelling on a strict budget? There's a bevvy of buses that will take you across the country from big cities to tiny towns. They'll be slower than flying or catching the train but may save you a few euros that can otherwise be spent on tours (or more pizza).
Last but not least, if you're planning on heading off the beaten track and travelling at your own pace, grabbing a rental car may be the way to go. Just ensure you have an international license and are covered by travel insurance in case things go pear-shaped. If you're hiring a car, keep in mind that parking can be tricky in bigger cities, and cars aren't always allowed in central areas or old towns.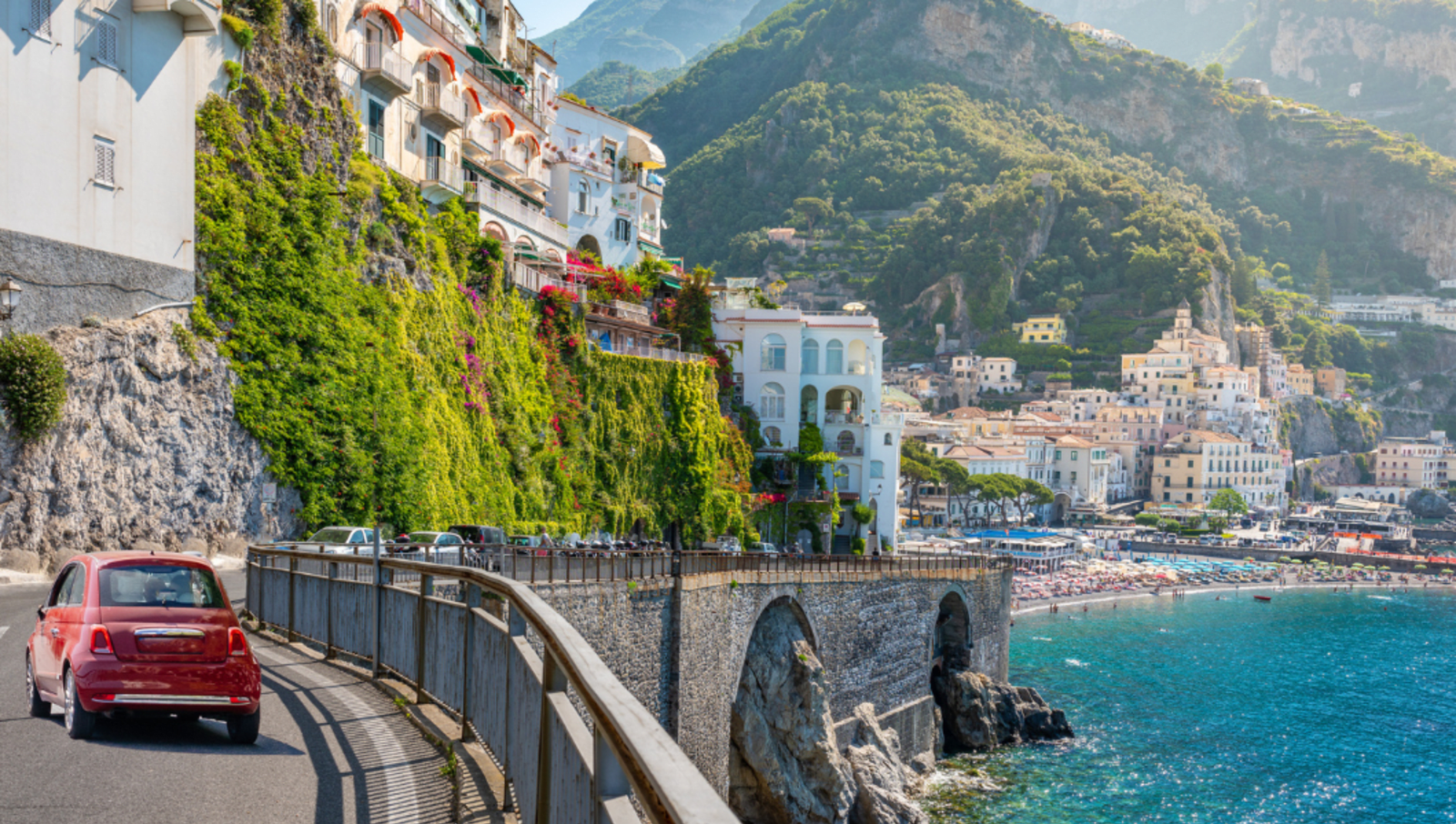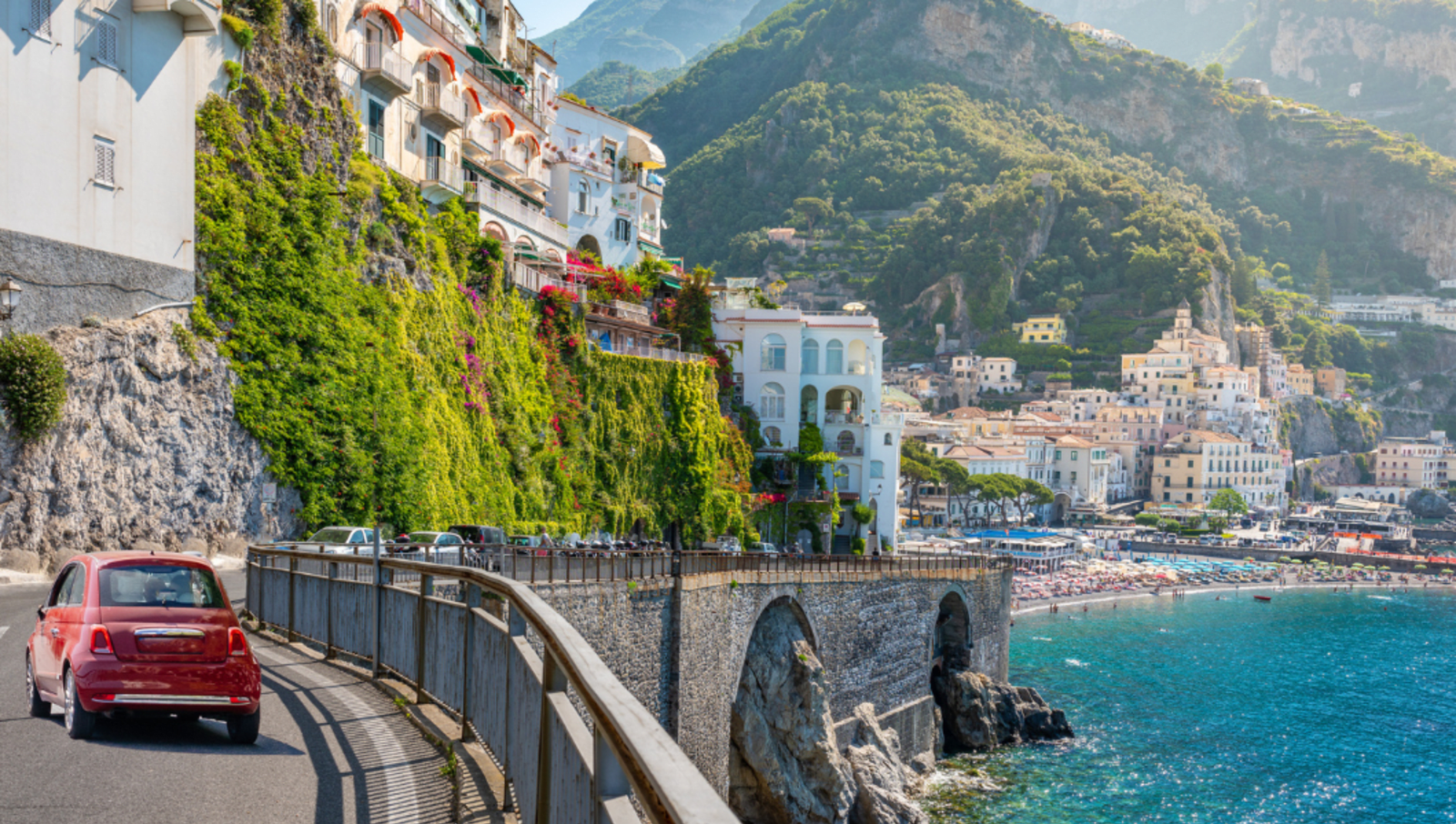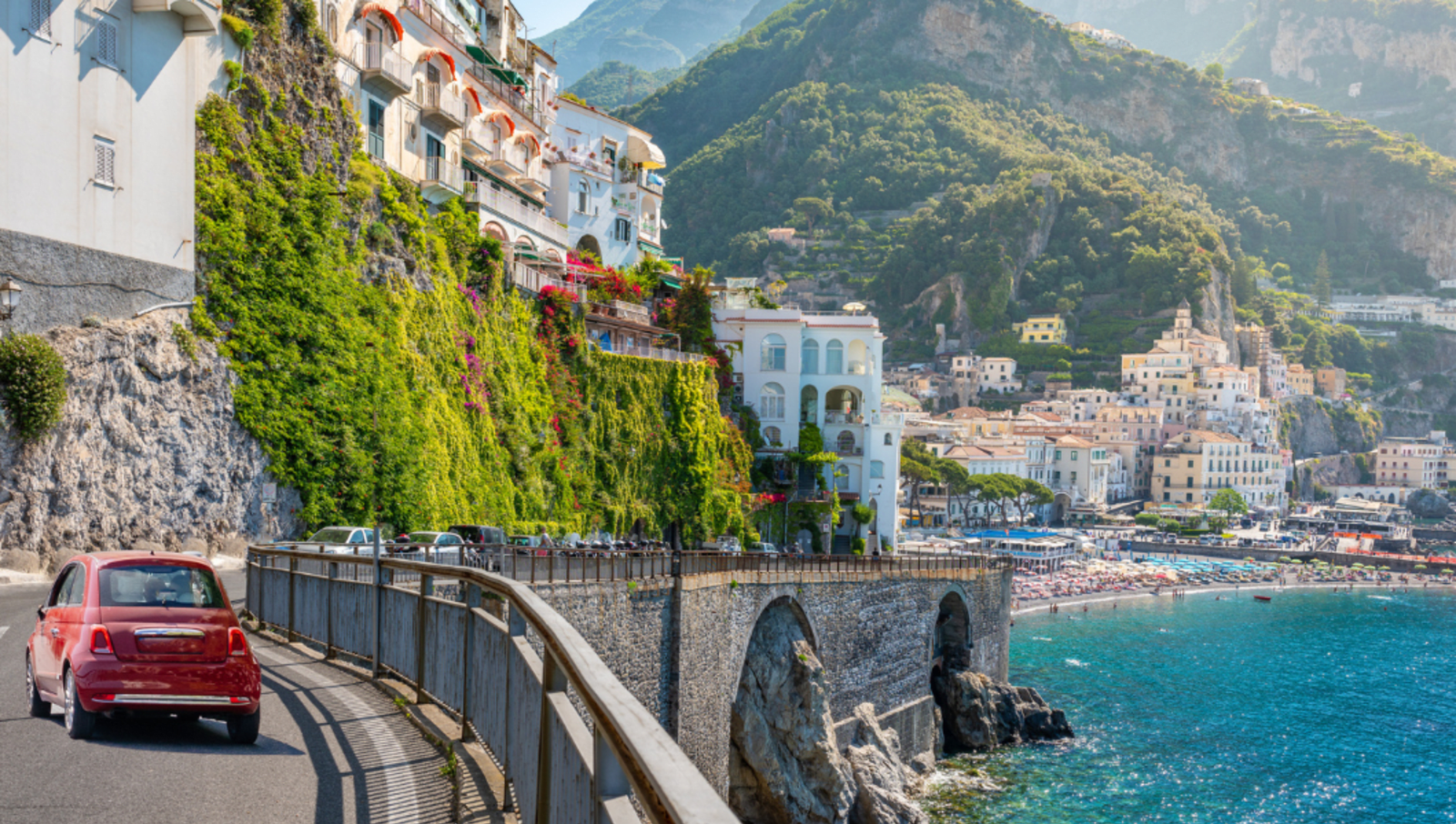 Must-See Destinations in Italy
Grab your pen and add these famous sights, attractions and must-see hotspots to your Italian bucket list. This round-up is by no means exhaustive, but it is a great place to start your planning - especially if it's your first trip to Italy.
Rome
Colosseum, Roman Forum, Vatican City, St. Peter's Basilica, Trevi Fountain, Pantheon, Spanish Steps, Piazza Navona, Trastevere, Capitoline Hill, Palatine Hill.
Florence
Cathedral of Santa Maria del Fiore (Florence Duomo), Uffizi Gallery, statue of David (in the Accademia Gallery), Ponte Vecchio, Piazza della Signoria, Boboli Gardens, Pitti Palace, San Lorenzo Market, Piazzale Michelangelo.
Venice
St. Mark's Basilica, Piazza San Marco, Doge's Palace, Rialto Bridge, Grand Canal, Murano Island, Burano Island, Peggy Guggenhein COllection, San Giorgio Maggiore, Gallerie dell'Accademia, Bridge of Sighs, Jewish Ghetto, Campo Santa Margherita.
Milan
Milan Cathedral, Galleria Vittorio Emanuele II (one of the world's oldest shopping malls), Da Vinci's Last Supper, Duomo di Milano, Sforza Castle, Brera District, La Scala Opera House, Navigli District, Leonardo da Vinci National Museum of Science and Technology, the Fashion Quadrilateral.
Naples
Pompeii, Naples National Archeological Museum, Naples Underground, Castel dell'Ovo, Spaccanapoli, Via San Gregorio Armeno, Mount Vesuvius, Posillipo.
Bologna
Piazzo Maggiore, Two Towers (Due Torri), Basilica di San Domenico, Mercato di Mezzo, Museo Civico, Quadrilatero, Giardini Margherita (FYI it's a garden, not a pizza or a cocktail).
Must-see natural wonders, landmarks and local towns in Italy
The Dolomites
A breathtaking mountain range in northern Italy. Think hiking in summer and skiing in winter.
Cinque Terre
Five colourful coastal villages nestled along the oh-so-scenic Italian Riviera. Located in the north, this region is a UNESCO World Heritage Sitte boasting crystal-clear water, hiking trails and local charm.
Amalfi Coast
A scenic stretch of coastline in Italy's south. Known for dramatic cliff hikes, sparkling water, luxury accommodation, winding coastal roads and picturesque towns like Amalfi and Positano.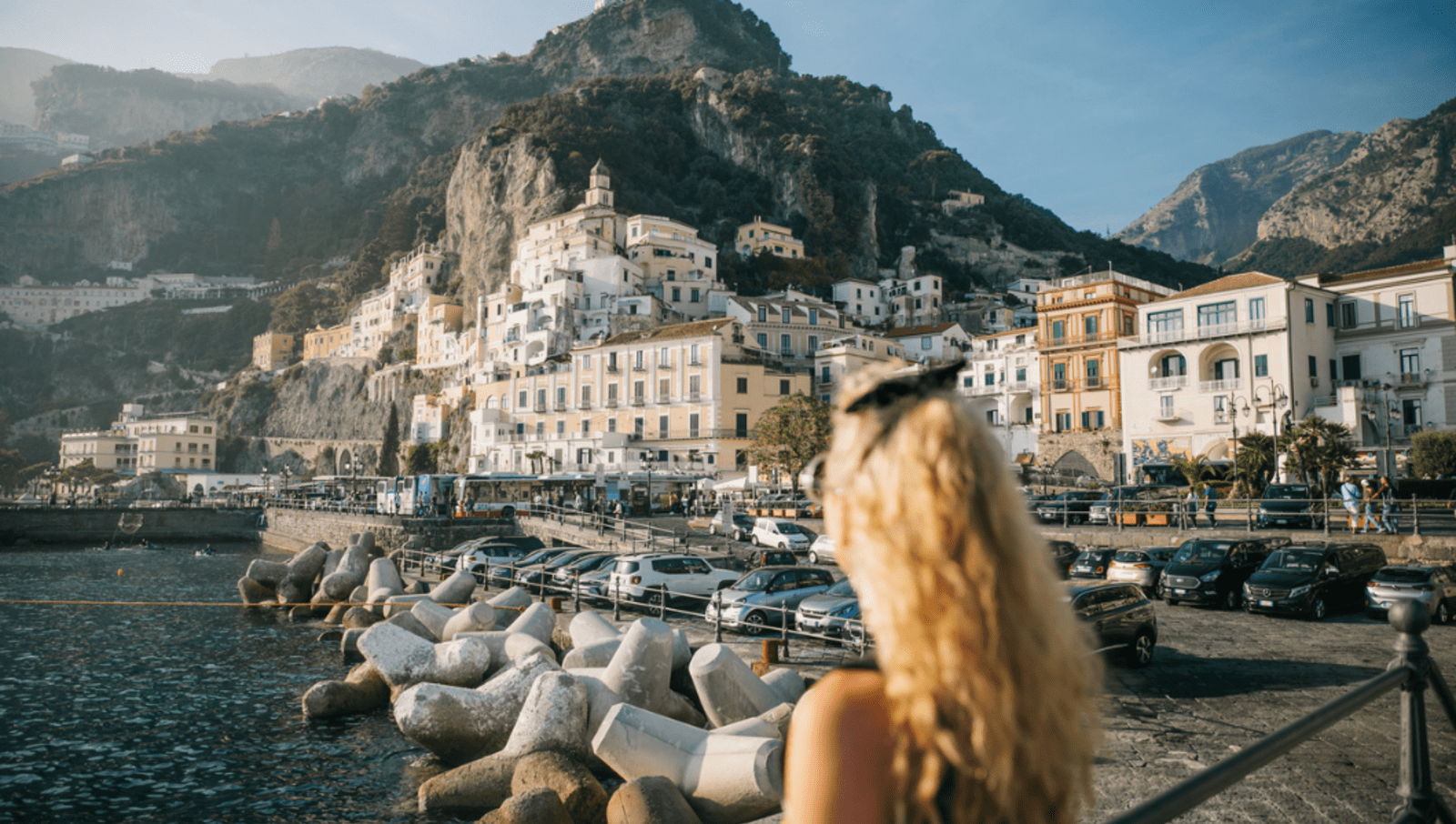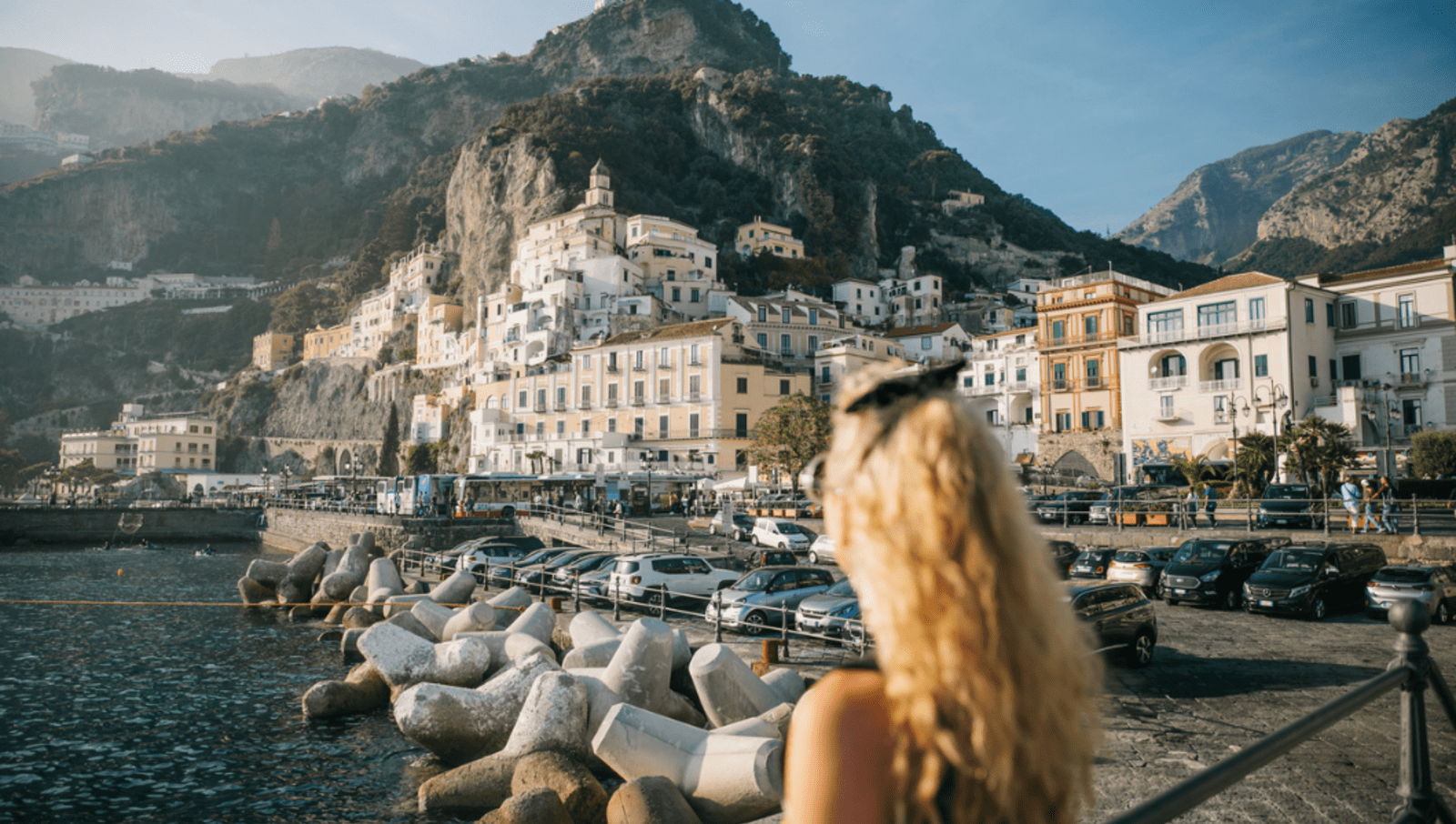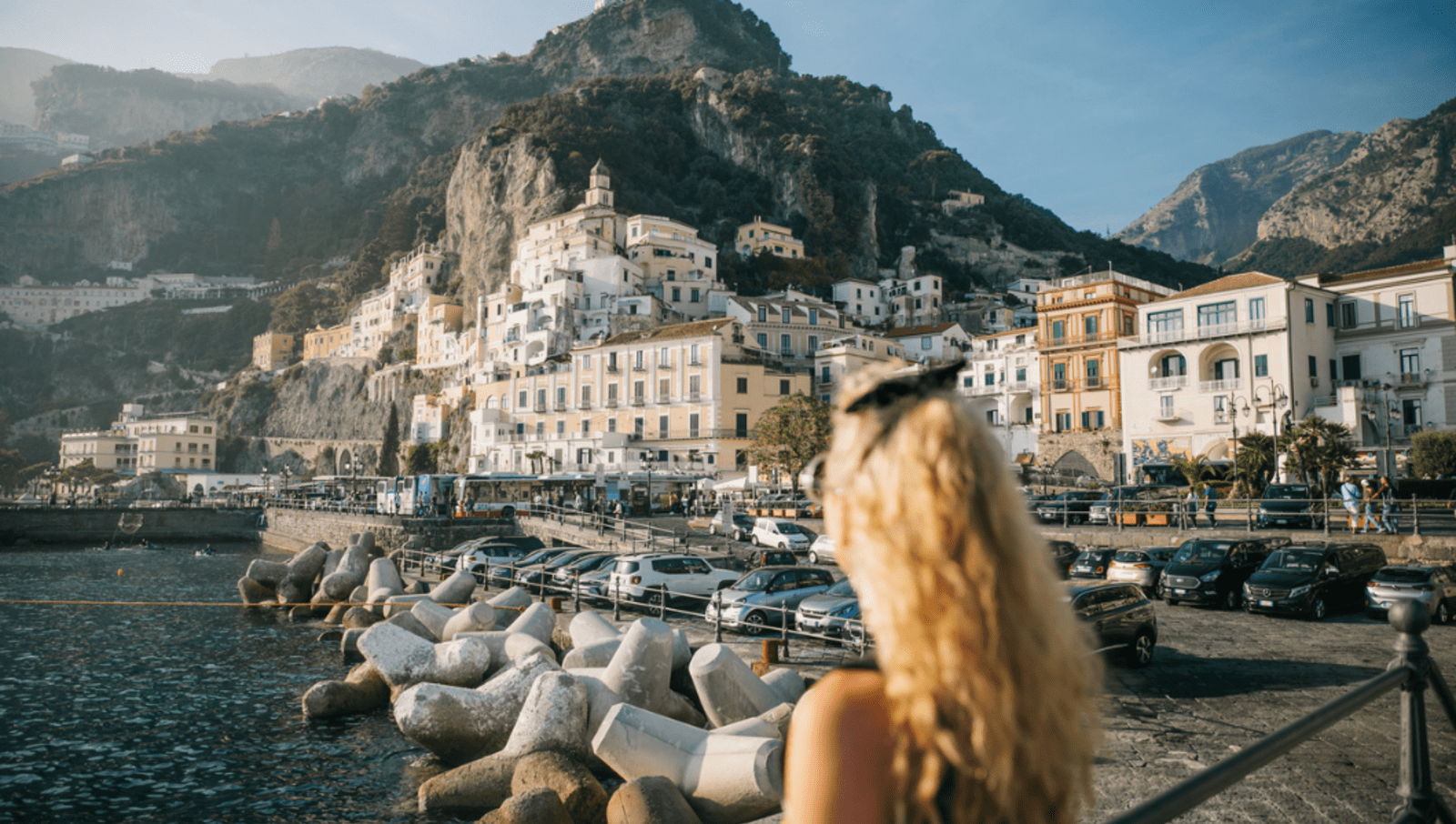 Lake Como
Nestled in the Italian Alps, the country's most famous lake is surrounded by picturesque villas, charming towns and lush greenery.
Mount Etna
One of the world's most active volcanoes, boasting lunar landscapes, epic hikes and majestic views in Sicily.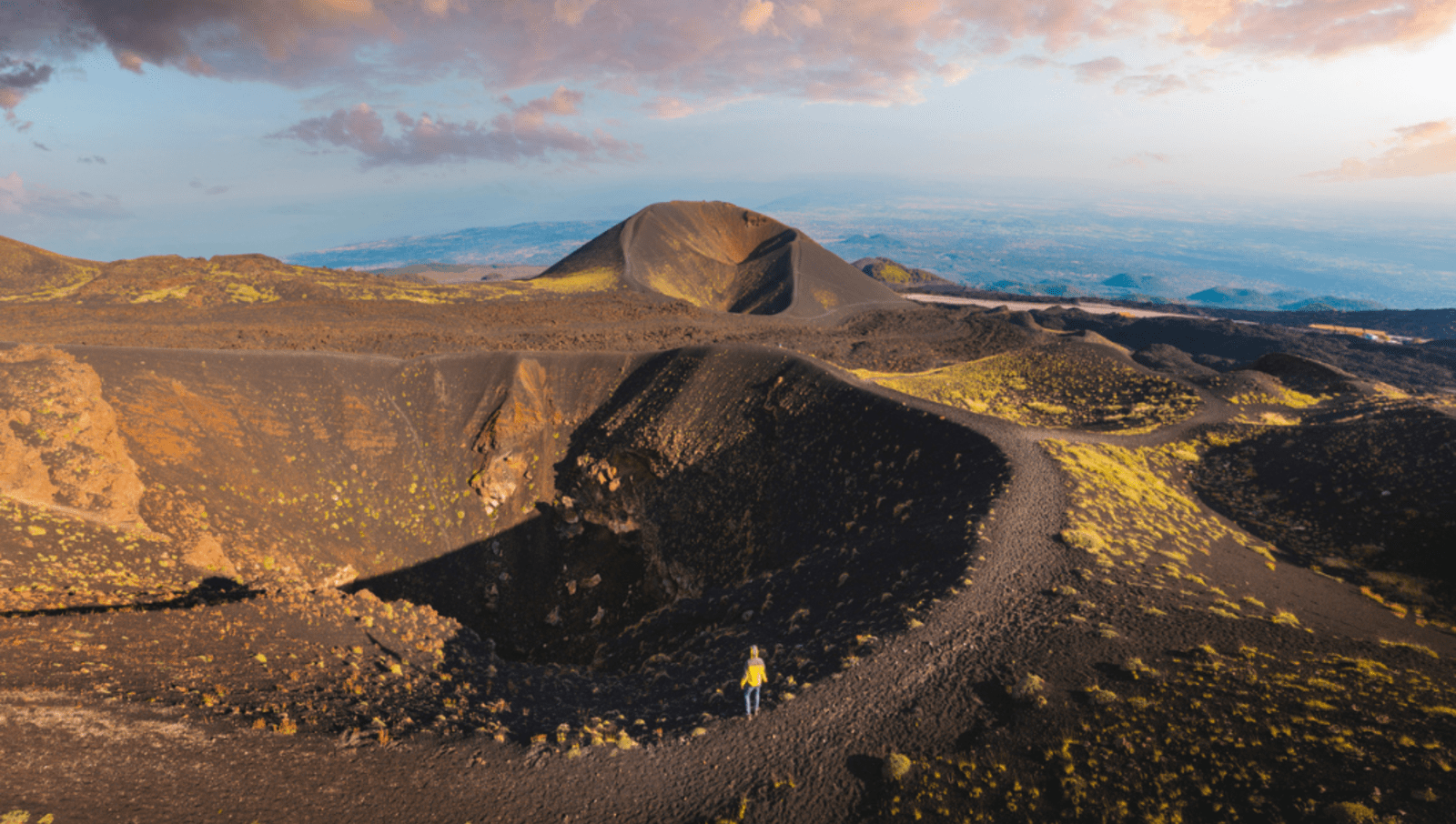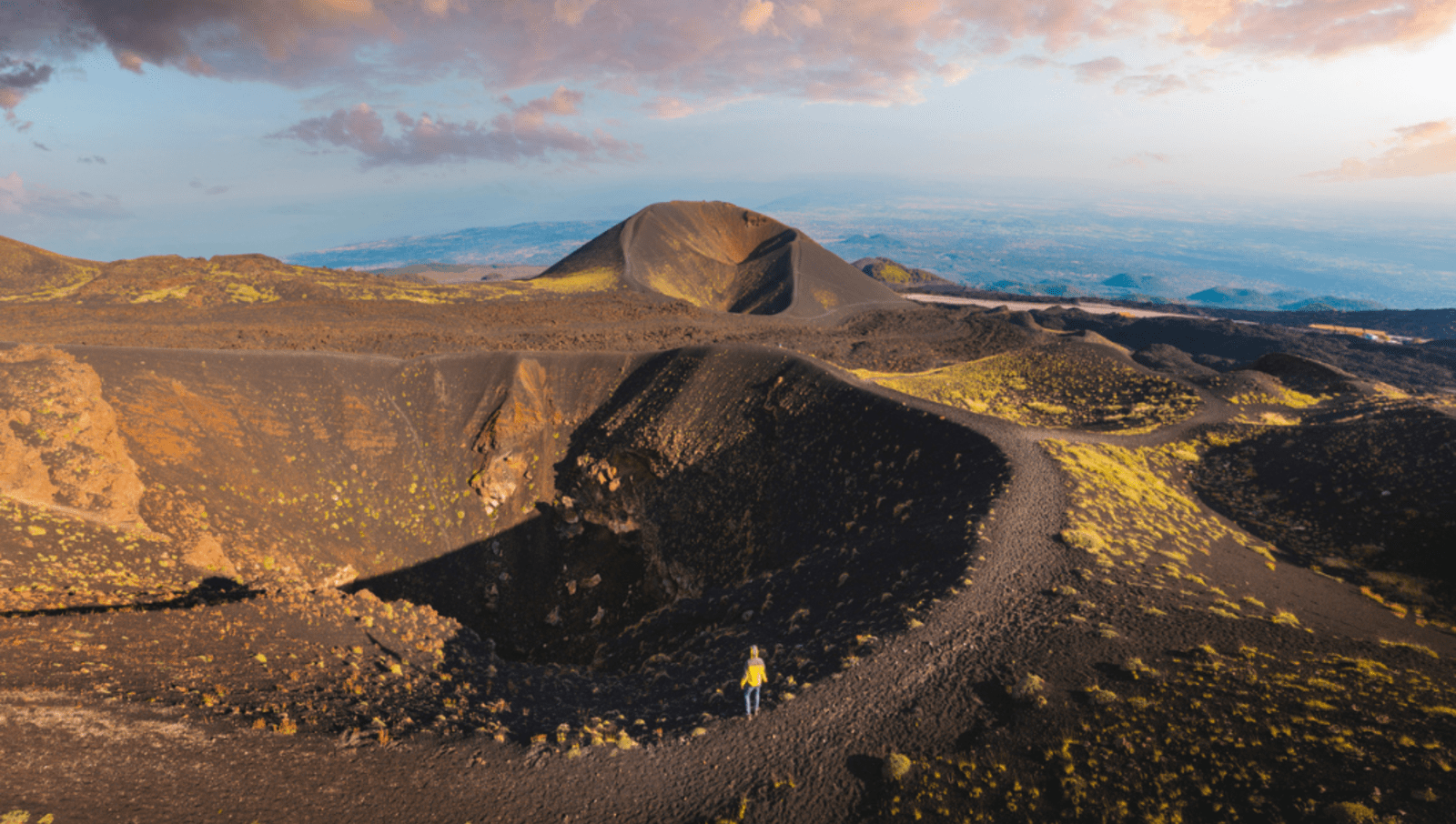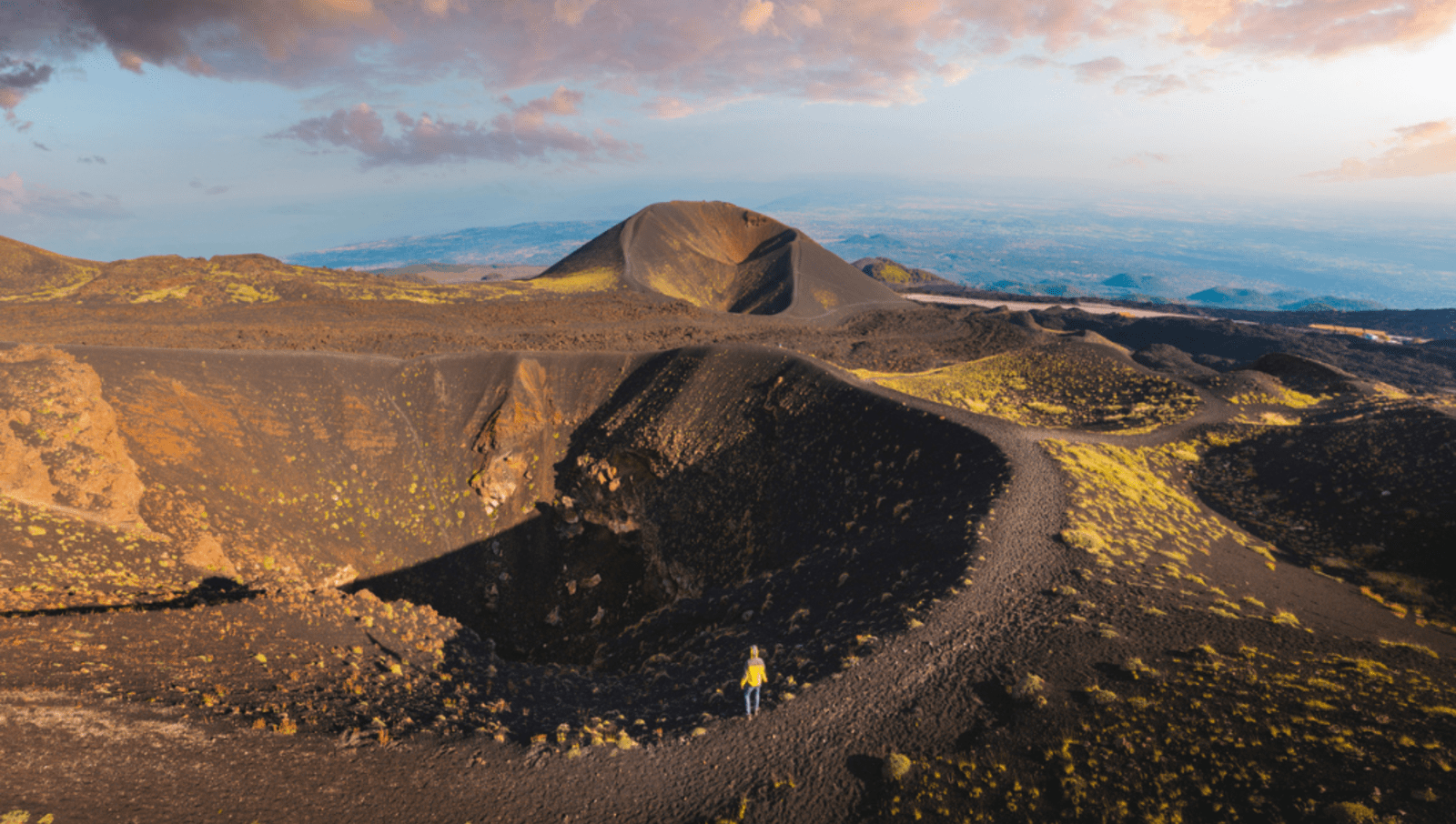 The Blue Grotto
A magical sea cave on the island of Capri known for its iridescent blue waters that are guaranteed to get max likes on Instagram.
The Valley of the Temples
An archaeological site in Sicily featuring well-preserved ancient Greek temples (consider yourself a fiend for ancient sites? Check out our blog on some of Italy's best).
Tuscany
Rolling hills, vineyards, Renaissance cities... need we say more? Tuscany is also home to the Leaning Tower of Pisa and endless opportunities to sip and savour wine, gelato, cheese and more.
The Ultimate Two-Week Italian Itinerary
This 13-night/14-day Italy itinerary promises an incredible trip, covering the three popular cities (Venice, Florance and Rome), two nights in the north near Milan, two nights at the beach and a few days exploring the Tuscan hills.
Depending on which city you land in, the itinerary can start in Venice and head south to Rome or be done in reverse.
Venice - 3 nights
Depending on when you land, you can spend the first afternoon exploring the winding canals and adjusting to the new timezone (read: pushing through the jetlag with carbs and adrenaline). Over the following two days, the gorgeous floating city is your oyster. Be sure to take a gondola ride along the grand canal, tick off the bucket list sites and visit the nearby islands of Murano and Burano. Snap pictures in front of colourful houses, watch some glass blowing and spend as much time as possible eating in cute cafes and watching the world go by.
As much as you could plan a step-by-step itinerary, the best way to visit Venice is to travel without expectations, allowing yourself to get lost in the organised chaos of the city's winding canals and cobblestone streets.
Milan - 2 nights
Catch an early train to Milan where you can either set up shop in the city or venture another 40 minutes north to Lake Como.
The choice depends on how you like to travel. Would you prefer to spend two nights in Milan, browsing luxury shops, sampling street food in the city center with a quick day trip to the lake? Or, are you happy to breeze through the city, opting for the serene shores of Lake Como and a chance to spend a night or two in a picturesque villa by the water?
Whichever you choose, you're guaranteed an incredible time in Italy's north.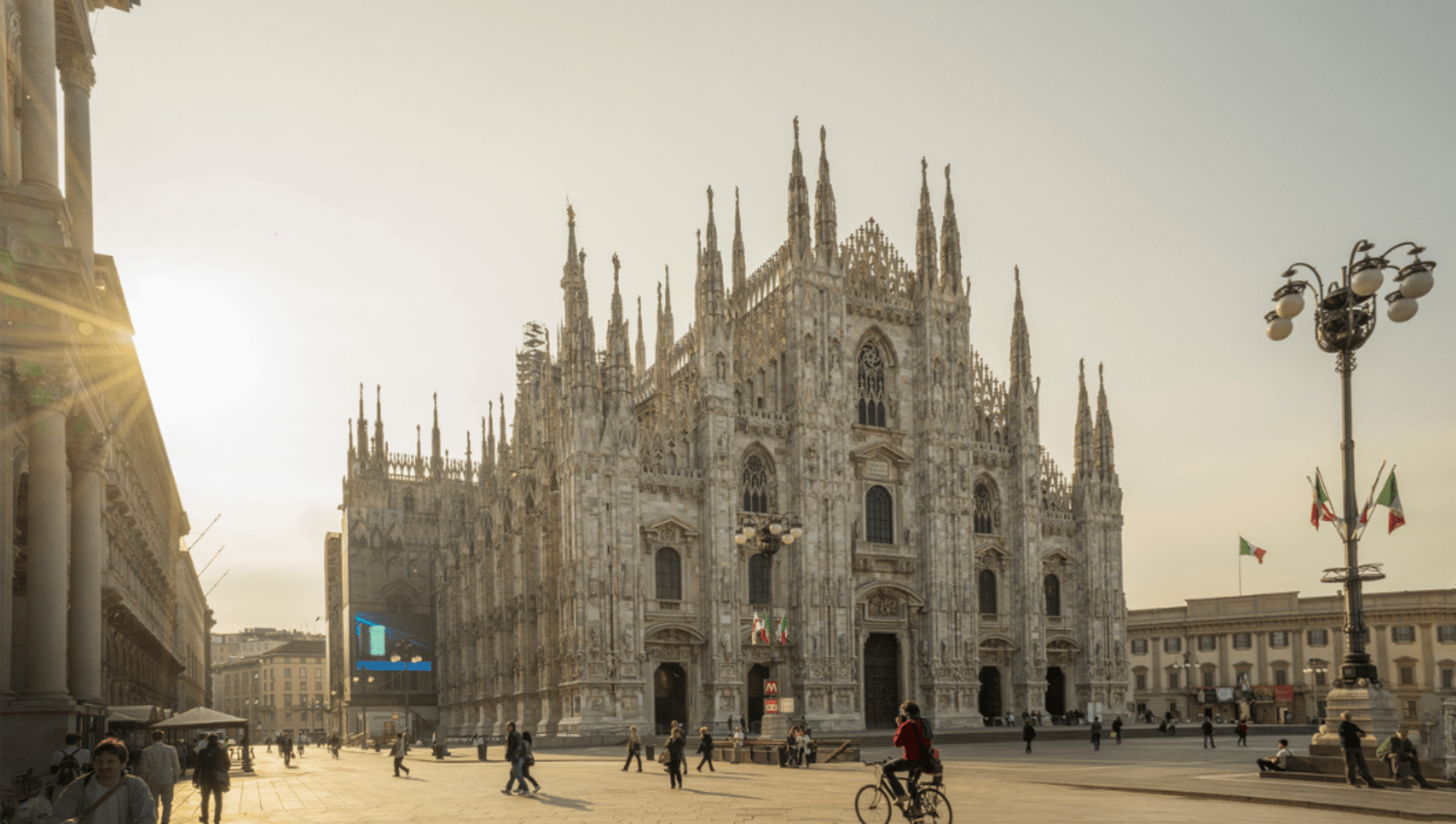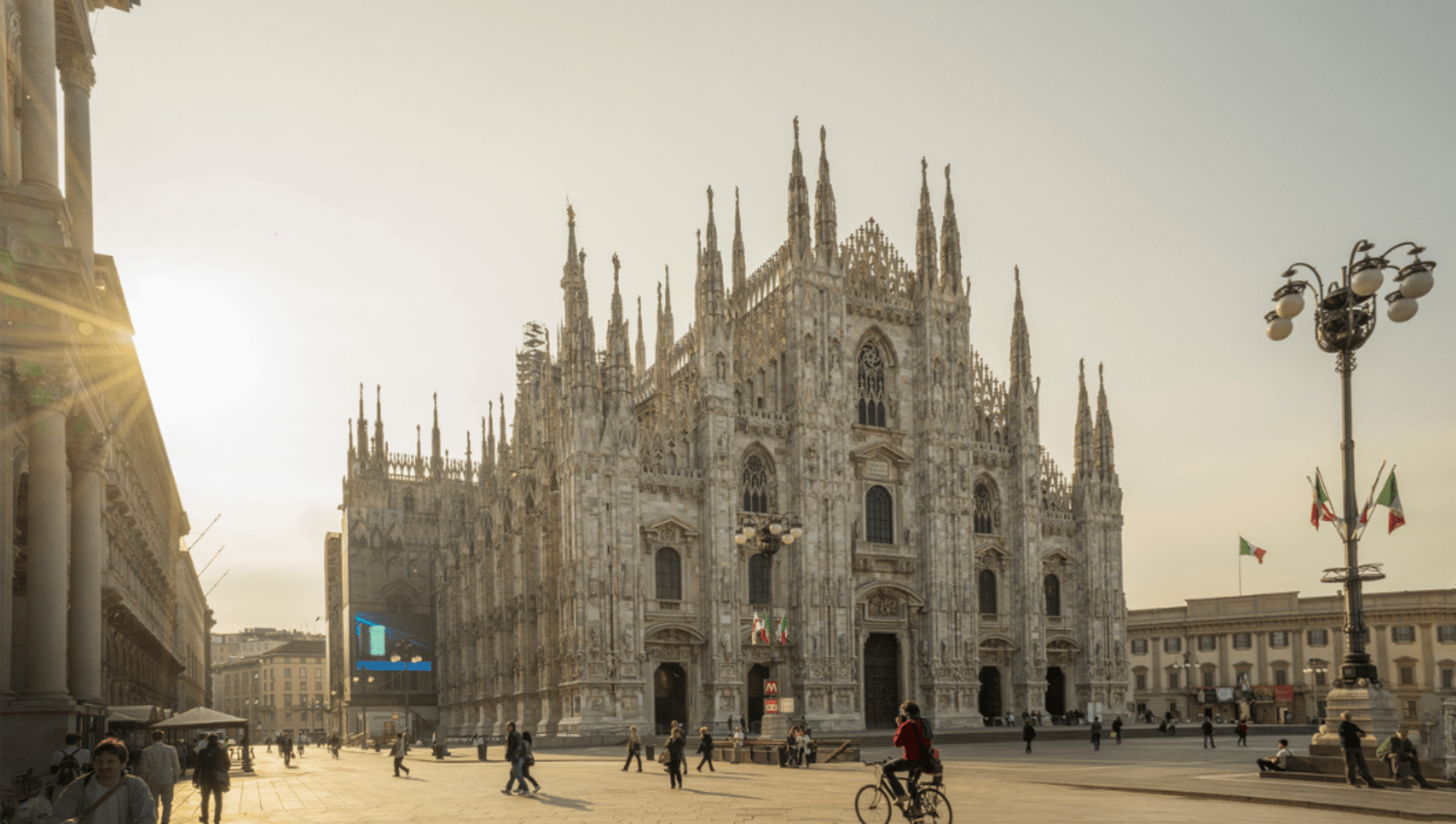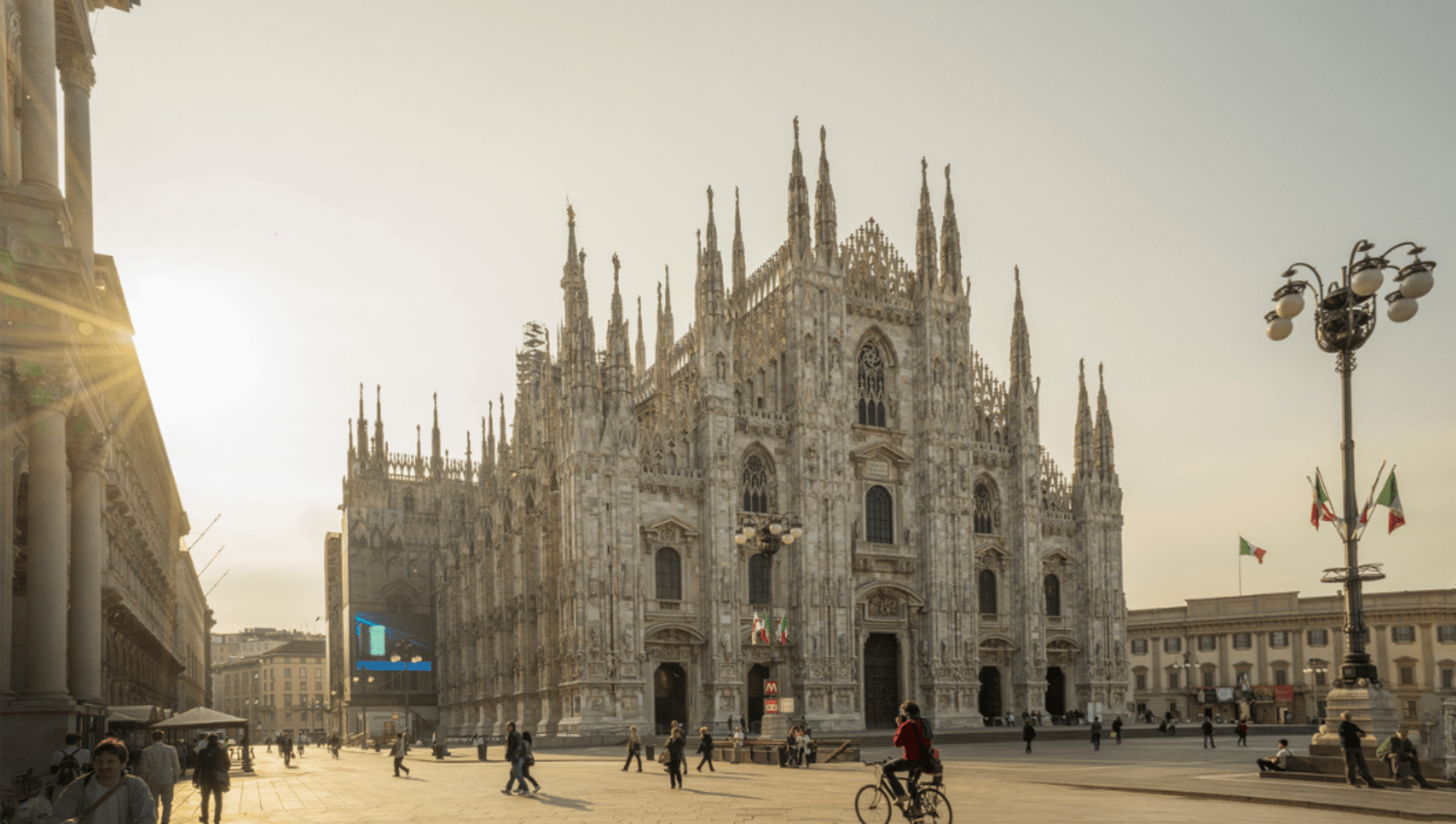 Cinque Terre - 2 nights
After a few nights in the city, a three-hour train ride will see you setting up shop in Cinque Terre. This is your chance to take a breather, with the option to book a room with a view and stare out over the Italian Riviera. Alternatively, strap on your boots and take a hike along the 11km trail that connects the five coastal towns. Whichever road you take, be sure to take a dip in the ocean and eat a focaccia or two (best eaten fresh out of the oven, of course).
Florence & Tuscany - 3 nights
With a Mediterranean glow illuminating your skin, grab a two-hour afternoon train to Florence. Like Milan, you can stay in the city or use it as a base to explore any of the picturesque towns dotted throughout the Tuscan countryside.
Our recommendation? Stay in a villa just outside of the city. From here you can catch a bus or train into the city centre to explore the many Renaissance galleries, museums, cathedrals, markets and galleries dotted throughout Florence's picture-perfect streets.
After a good night's sleep, grab a rental car or join a guided tour for a day trip out to popular Tuscan towns like Siena, Lucca, Montepulciano, San Gimignano, Volterra, Arezzo and even the Leaning Tower of Piza. You could easily spend another night or two exploring the Italian wine country and learning more about the region's history. If that's the case, you may need to shave a night off Rome or Venice.
Top tip: Keen to do a cooking class and learn the pasta-making ropes from a bonafide Nonna? Tuscany is the place to do it.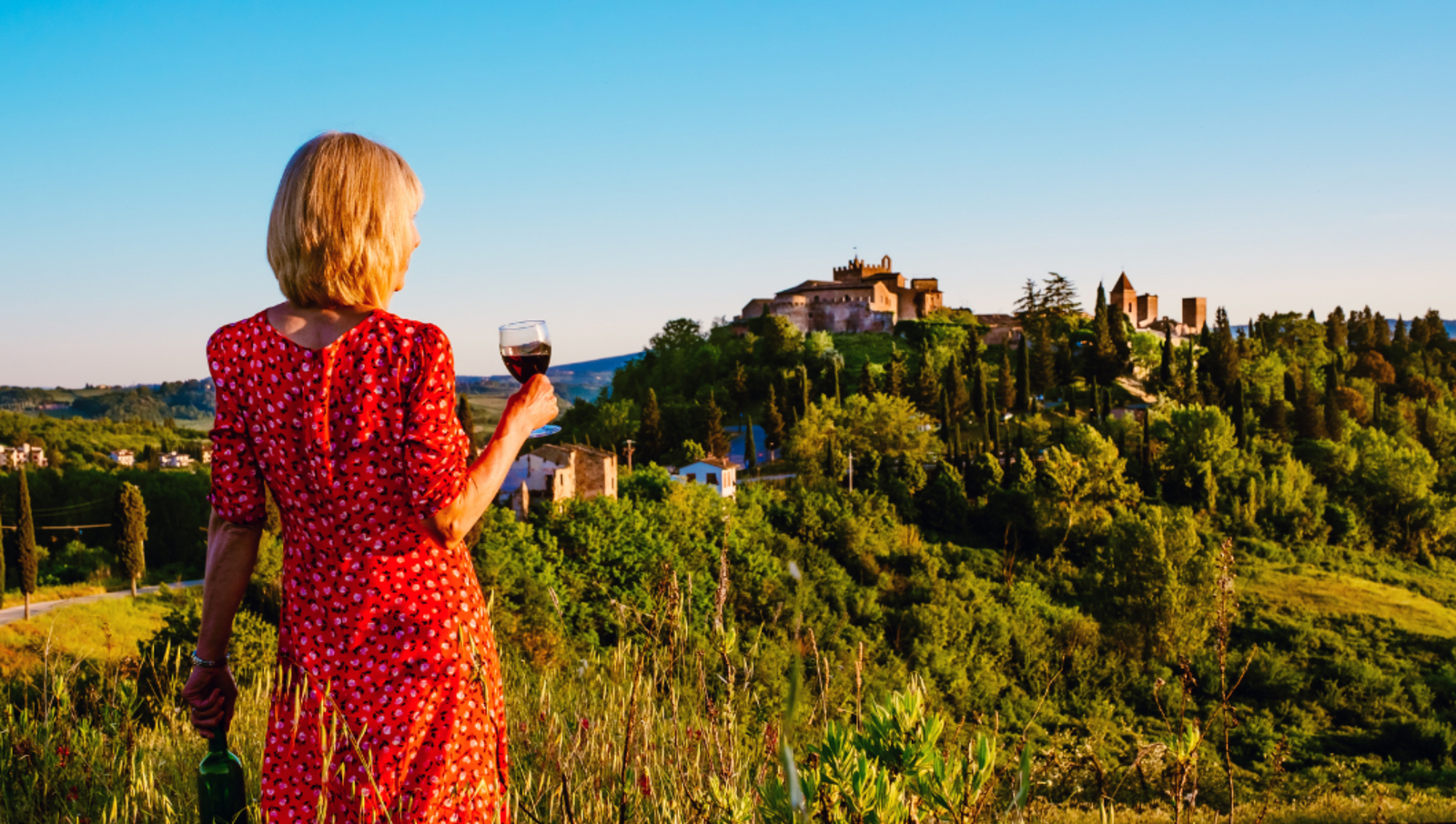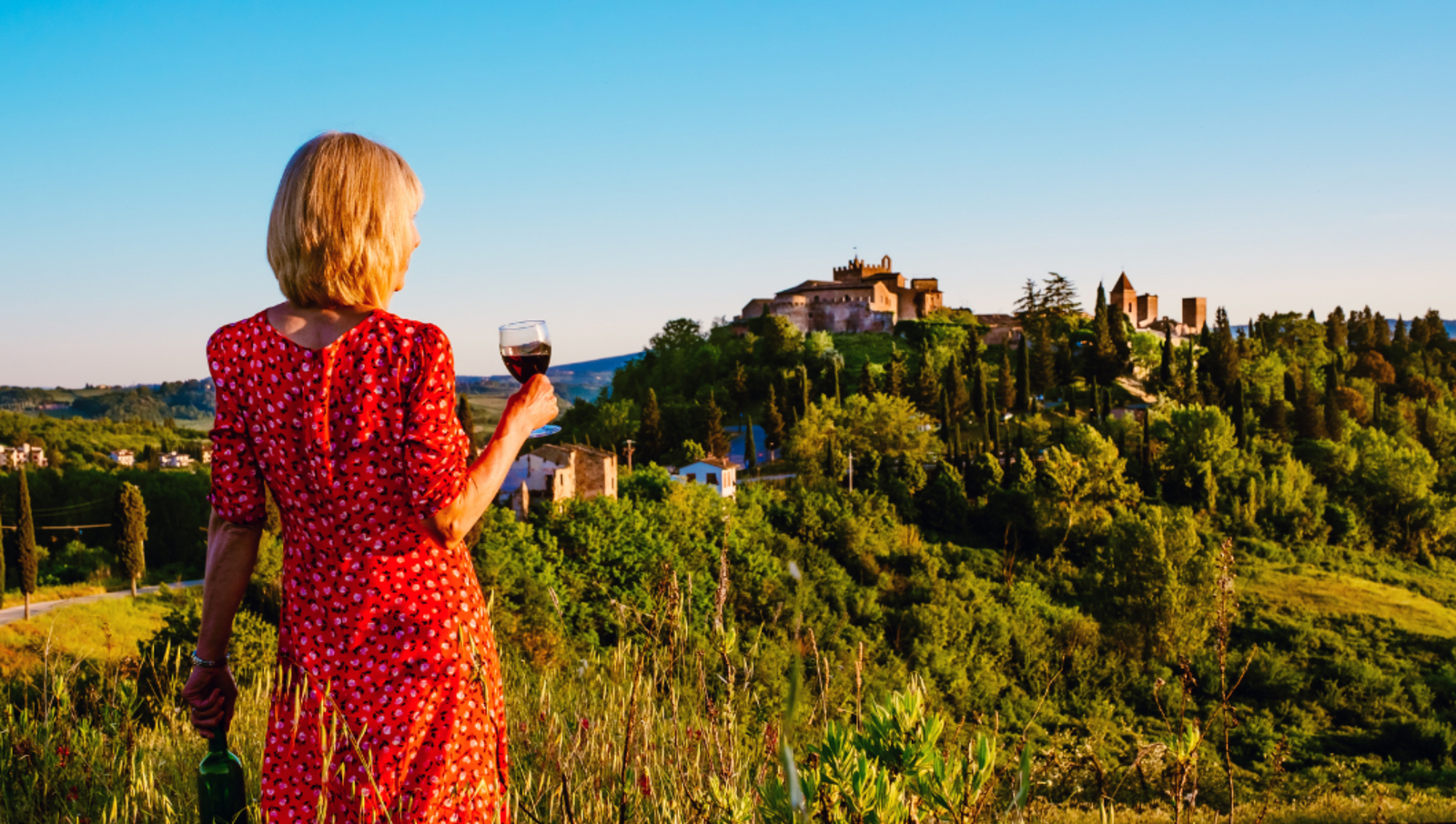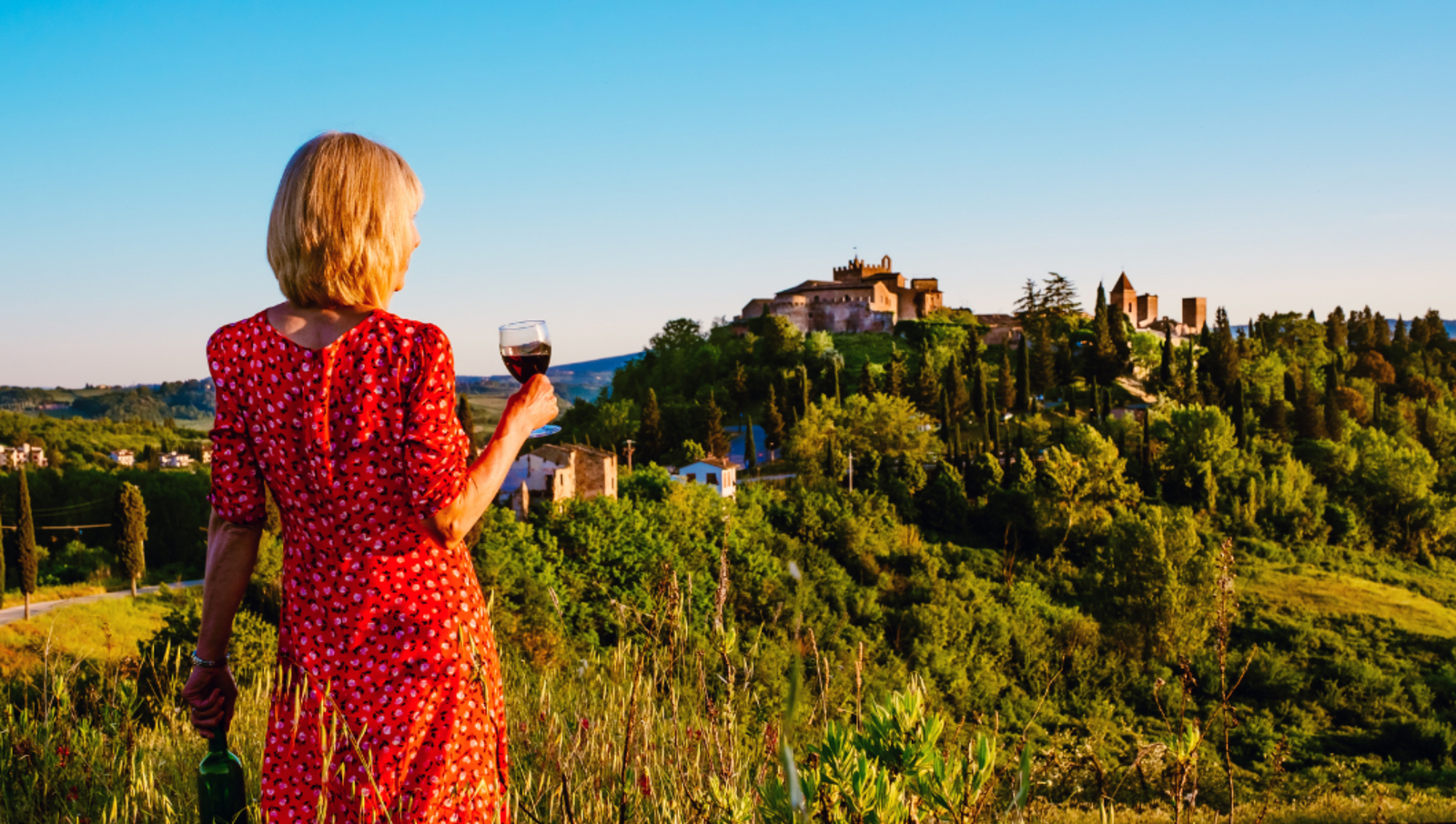 Rome - 3 nights
With a full camera roll and an even fuller belly, you can catch a two-hour train or flight to Italy's capital city, Rome.
They say Rome wasn't built in a day, and it sure as hell can't be explored in one either. With half of most traveller's bucket list spots in Rome alone, grab your comfiest pair of walking shoes and prepare to explore the eternal city on foot.
When it comes to must-see destinations like the Colosseum and Roman Forum, we recommend booking a guided tour to gain an epic insight into the history from a local. If you're visiting in summer and are keen to grab a new profile picture in front of the Trevi Fountain or Spanish Steps, set an early alarm to try and avoid the crowds.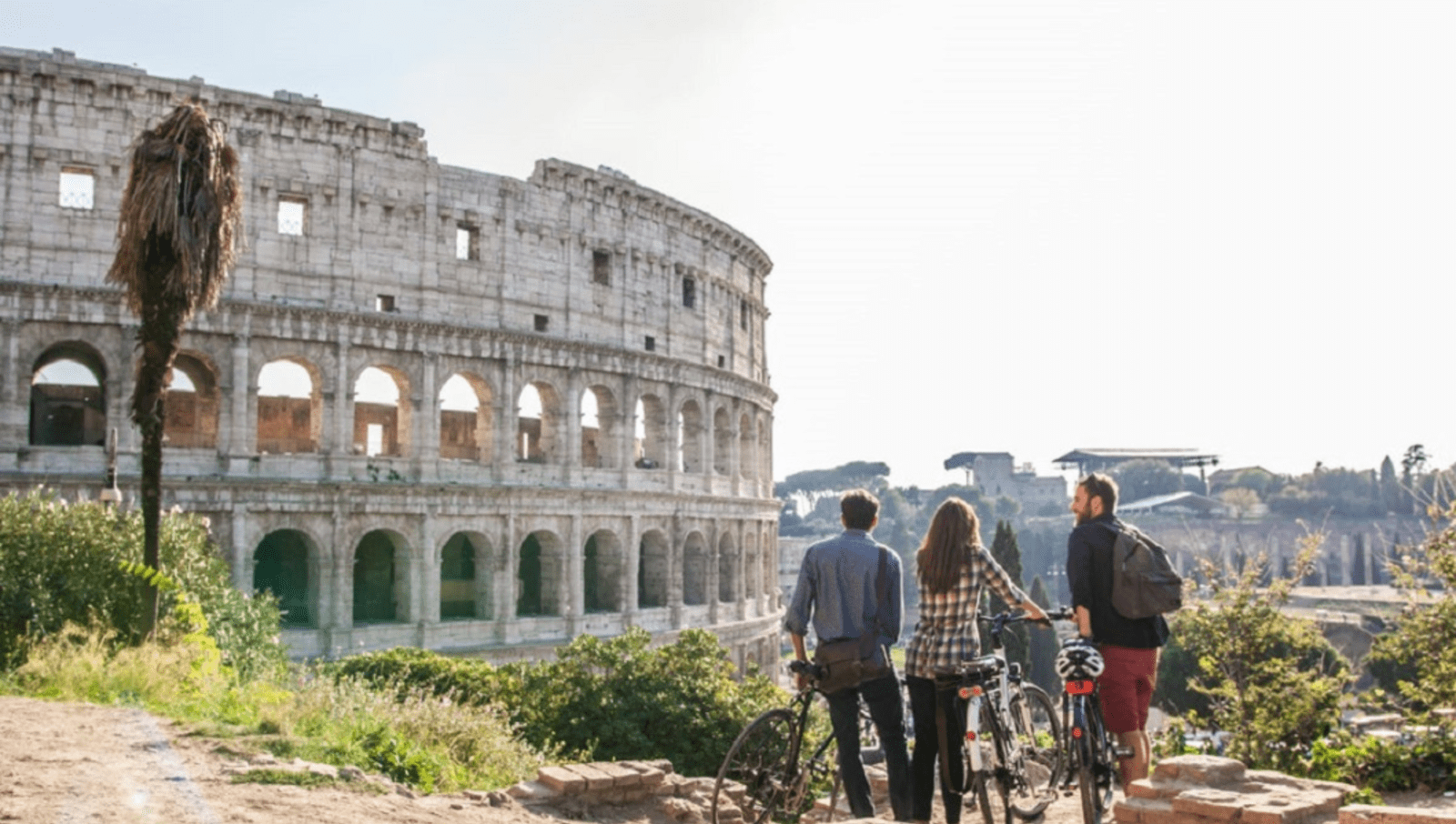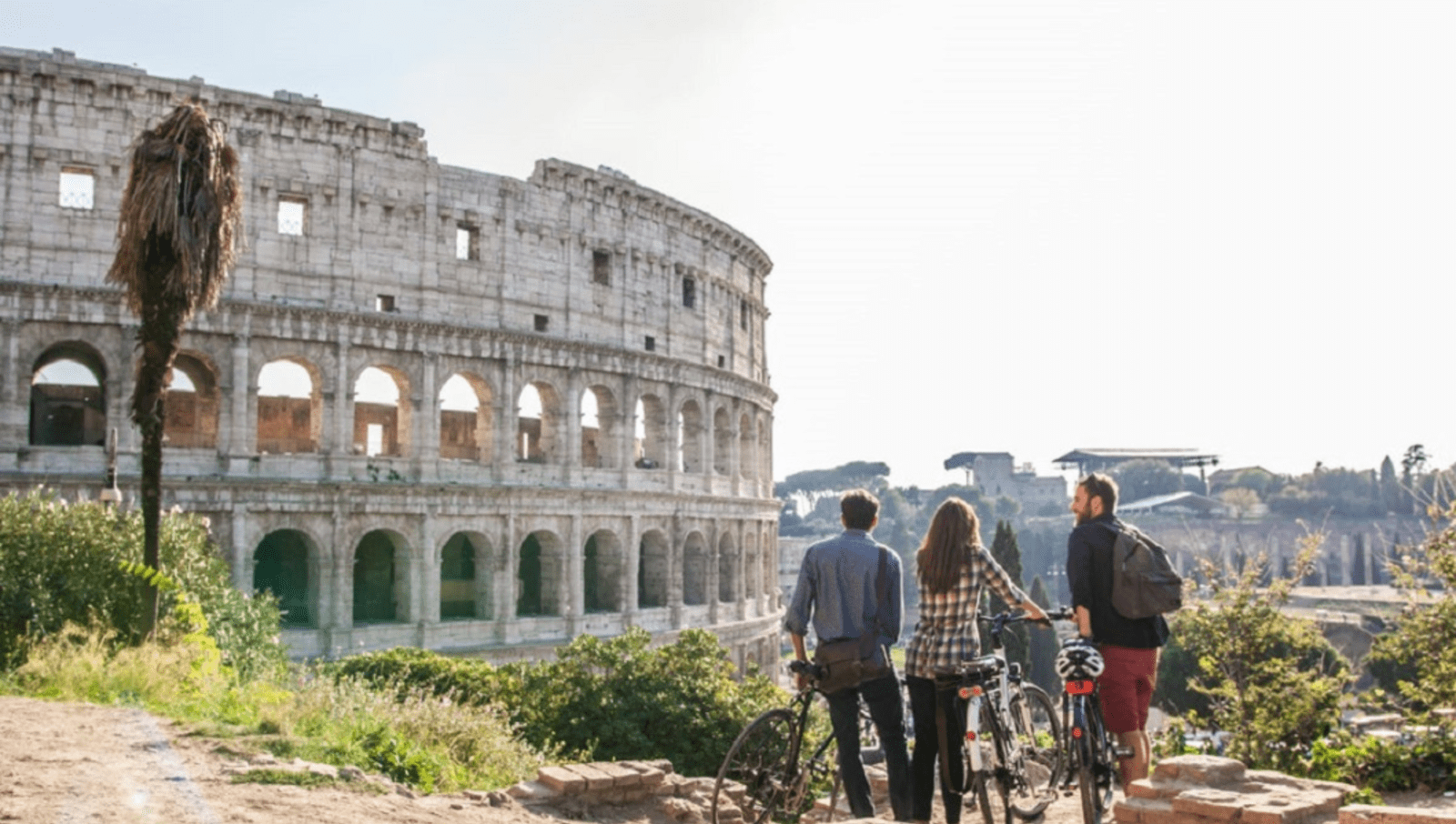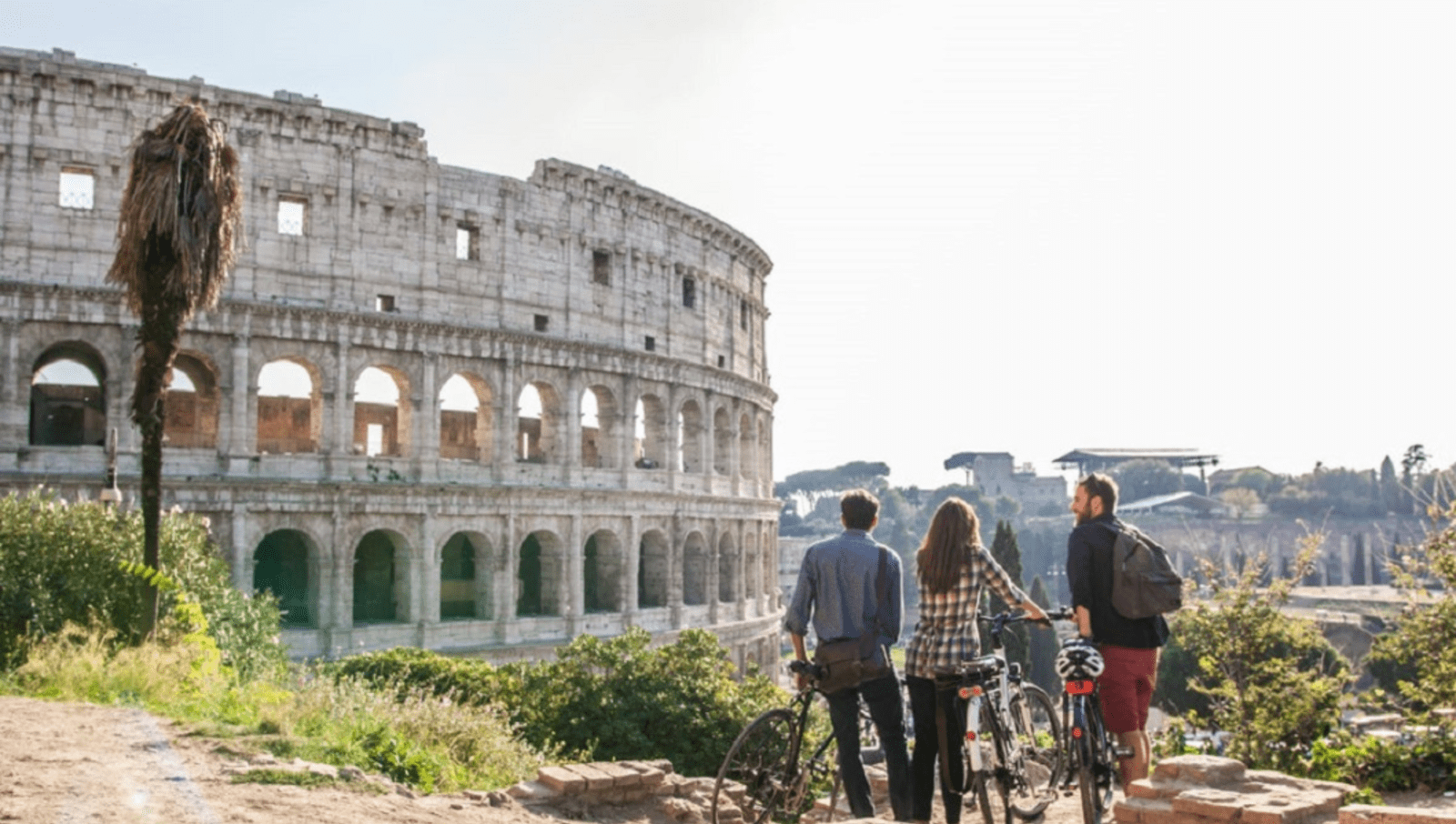 As early evening rolls around on day one, there is no better way to rest your feet than by pulling up at a local cafe or restaurant for a spritz and aperitivo. After 8:00 pm is when the true magic happens, as travellers and locals alike settle in for a few hours of eating, drinking and being very merry.
With the major spots ticked off, your second day in Rome can be spent exploring the Vatican City, home to St Peter's Basilica and the Sistine Chapel. Even if you aren't religious, Vatican City is worth a visit during your trip to Italy purely to see Michelangelo's incredible ceiling frescoes in the Sistine Chapel. When you visit Vatican City, you can discover and appreciate a treasure trove of artwork, sculptures, sprawling gardens and stunning architecture.
Of course, if the Vatican isn't on your radar, Rome is the perfect place to take a day trip to Pompeii and Mount Vesuvius or surrounding towns like Tivoli, Ostia Antica, Orvieto and Assisi.
Top Tip: Book a night flight out of Rome to ensure you have a full day to explore.
Itinerary Notes
As you can see, this two-week Italy itinerary is jam-packed, with train travel keeping you moving every two or three days. Use it as a skeleton and customise it to your travel wants and style. If you're opting to stay in cities, then day trips will be your best friend. Want more time by the ocean? Add a few nights on the Amalfi Coast. Guided by your stomach? Be sure to visit foodie hotspots like Bologna and Naples. Prefer more time in nature? Add an extra night in the north for a chance to hike the Alps.
Don't stress about missing out on spots either. There is no way to avoid FOMO in Italy, as there will always be more to see. Rather, use this 14-day Italy itinerary as your starting block, sparking inspiration for future trips to come.
Finally, most people will often ponder which is the better option between the Amalfi Coast and Cinque Terre. Realistically you need to choose one or the other with only two weeks in Italy, as the Amalfi Coast is in the south and Cinque Terre is north.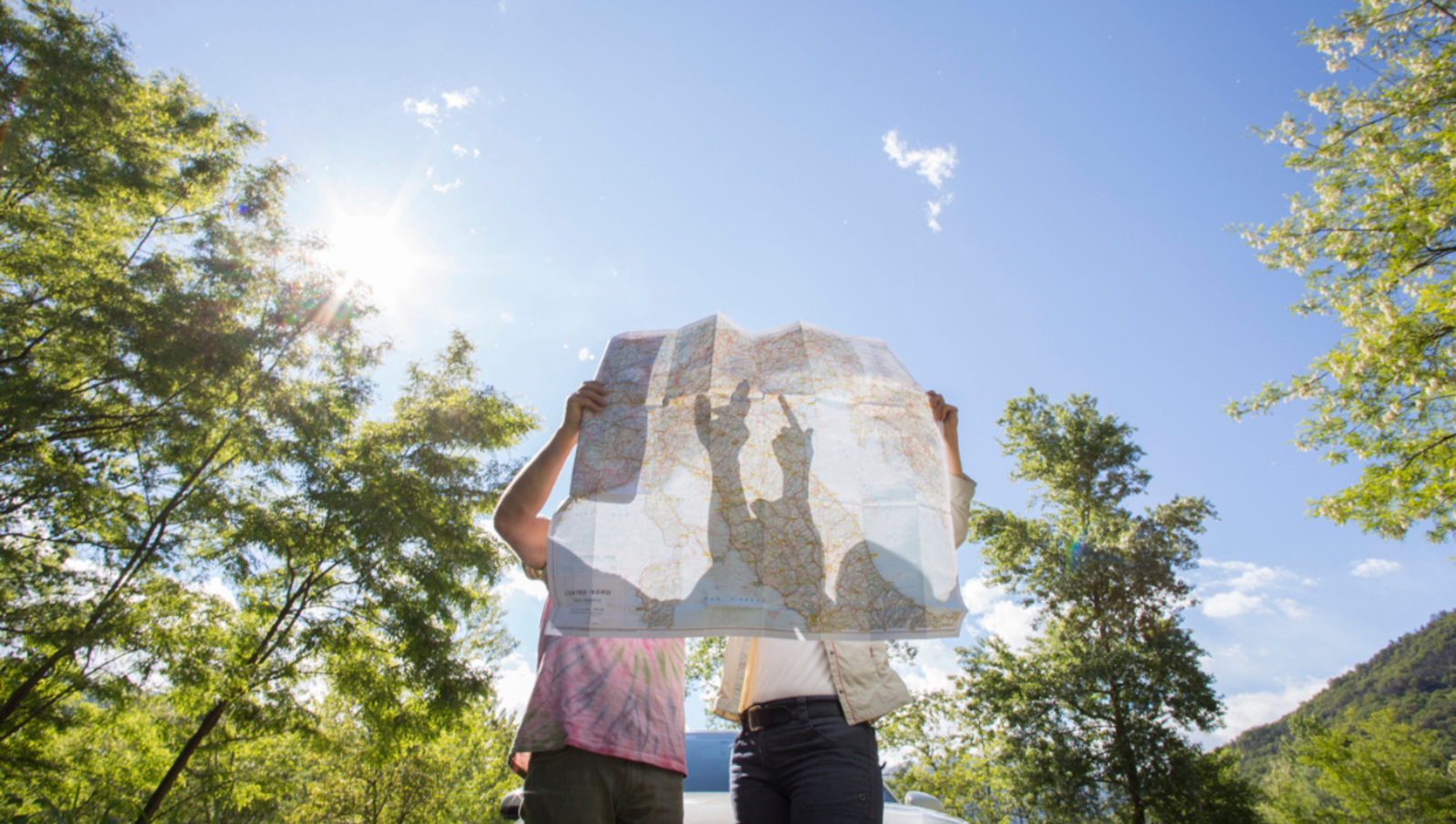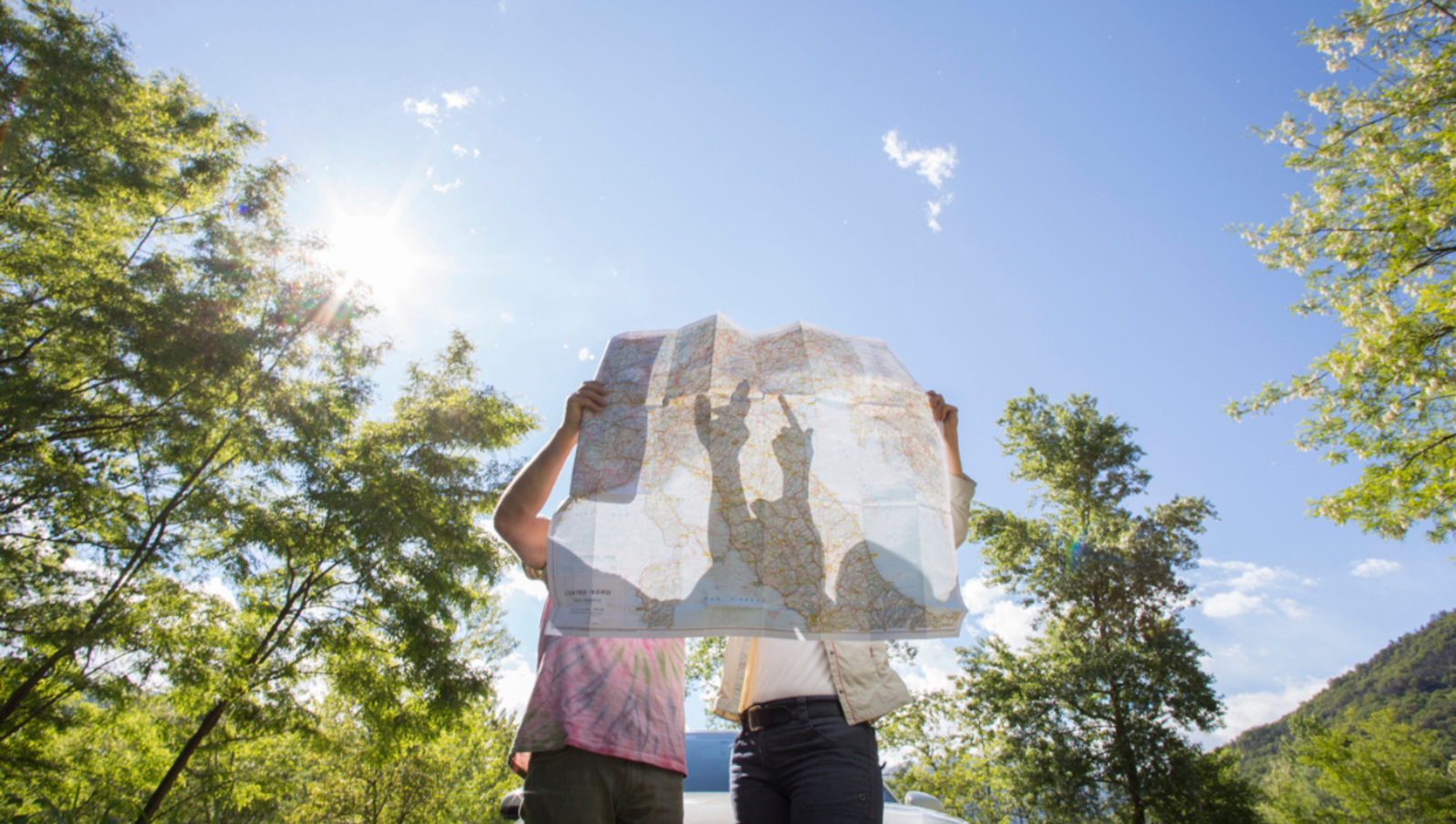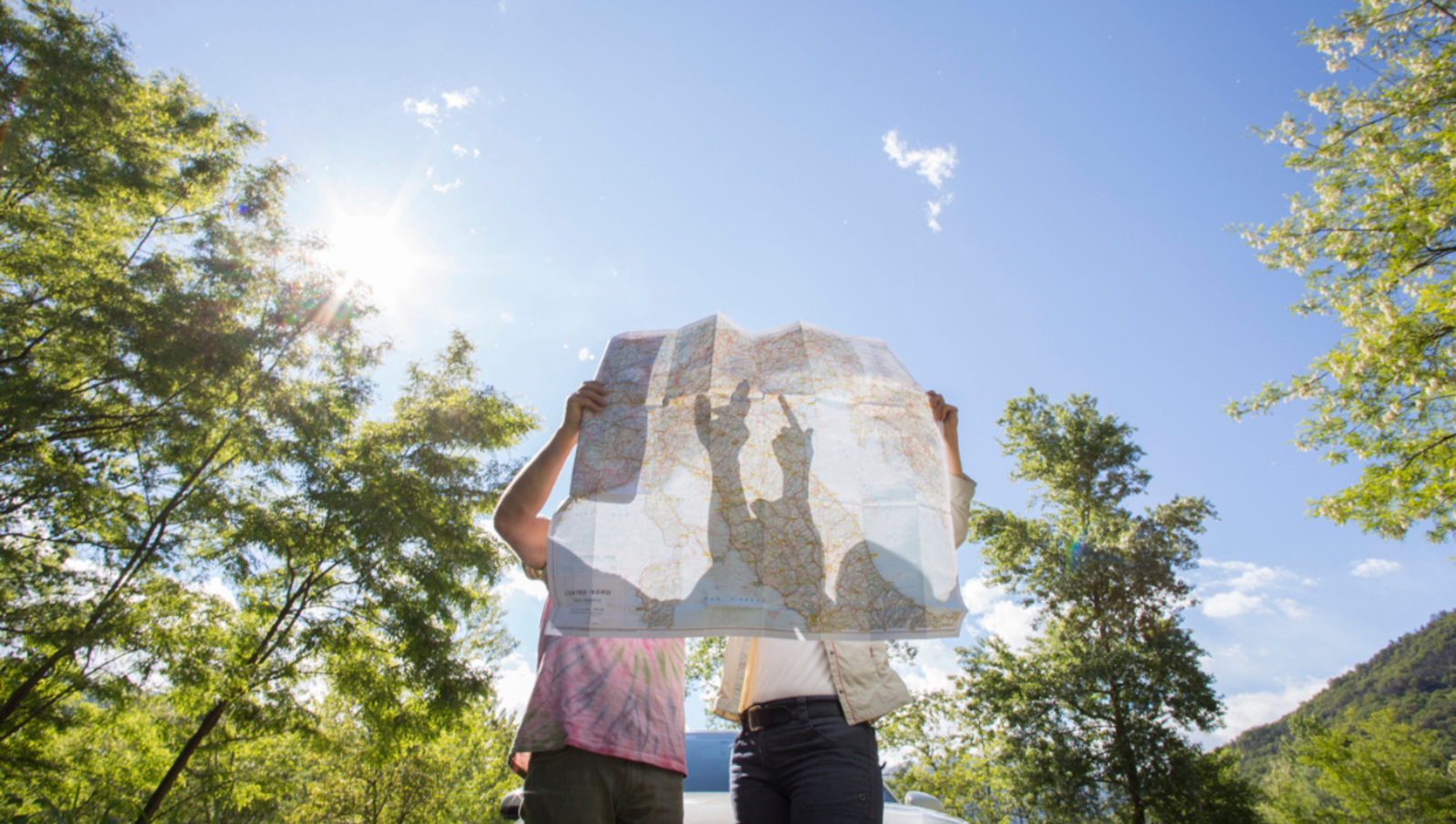 It all comes down to the vibe you're after. The Amalfi Coast offers travellers glamour, stunning beaches, luxury hotels and shops, five-star food and untapped access to the home of Limoncello. As a rule of thumb, the Amalfi Coast is generally a bit warmer, with average temperatures higher than those in the north.
Alternatively, Cinque Terre is a slightly more off-the-beaten-track destination, offering authentic rural experiences along the Italian Coast. While the beaches might not be as picturesque, you can still cool off in crystal clear waters after a day spent wandering through an iconic string of villages, sampling street food and chatting with locals.
Regardless of whether you choose the Amalfi Coast or Cinque Terre, you can rest assured there will be an endless supply of crystal clear water, stunning views and fresh seafood.
Two Weeks in Northern and Central Italy Itinerary
Does your stomach tend to dictate where you travel? Same. If this is the case, consider basing your 14-day Italy itinerary in the north.
Like the itinerary provided above, these two weeks in Italy will have you hitting Venice, Florence and Milan with more time spent exploring Tuscany, Bologna, Cinque Terre and the tasty gems in the north.
Milan - 1 night
Lake Como or the Dolomites - 2 nights
Verona - 1 night
Venice - 2 nights
Bologna - 2 nights
Cinque Terre - 2 nights
Tuscany & Florence - 2 nights
Florence - 1 night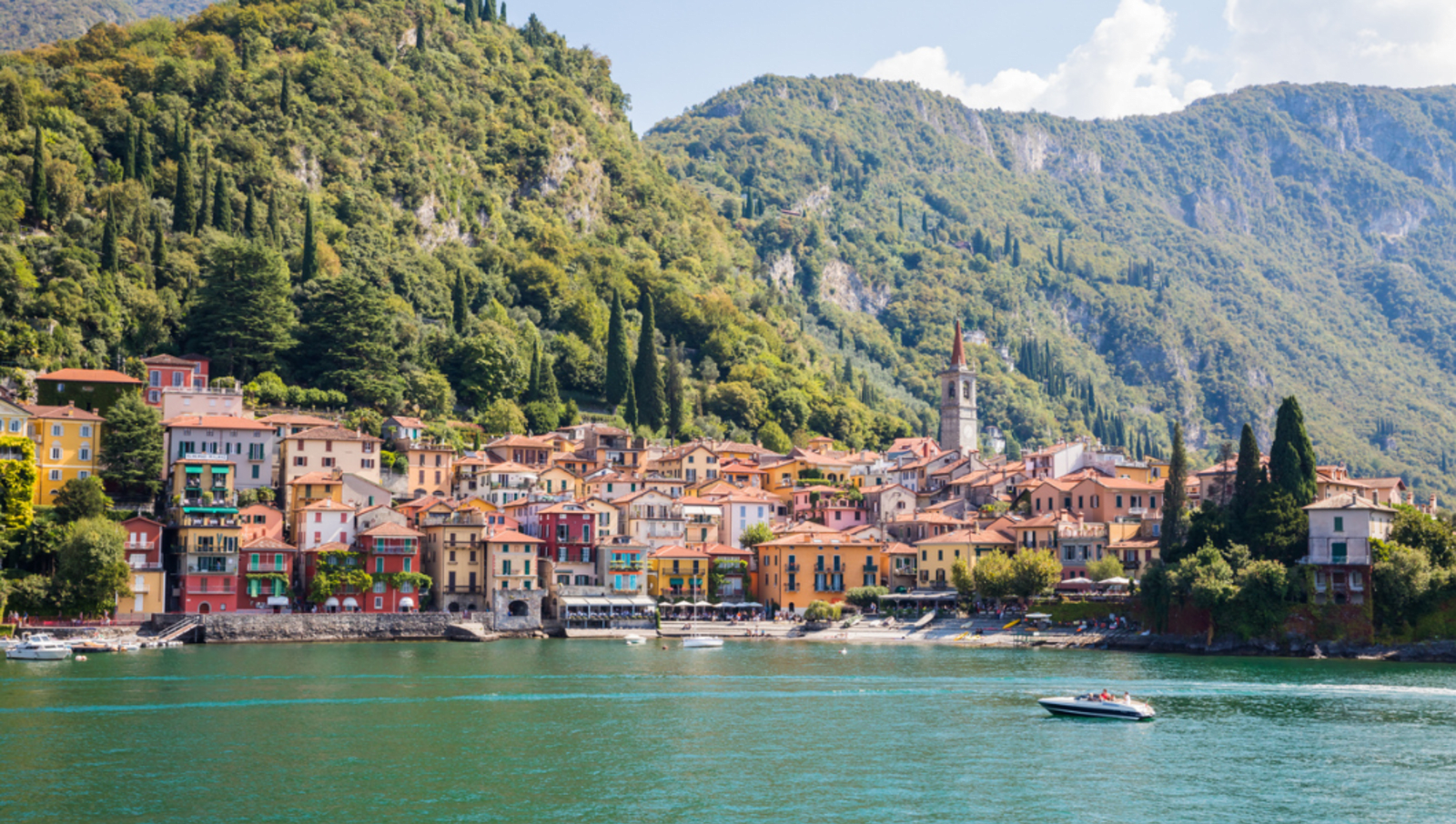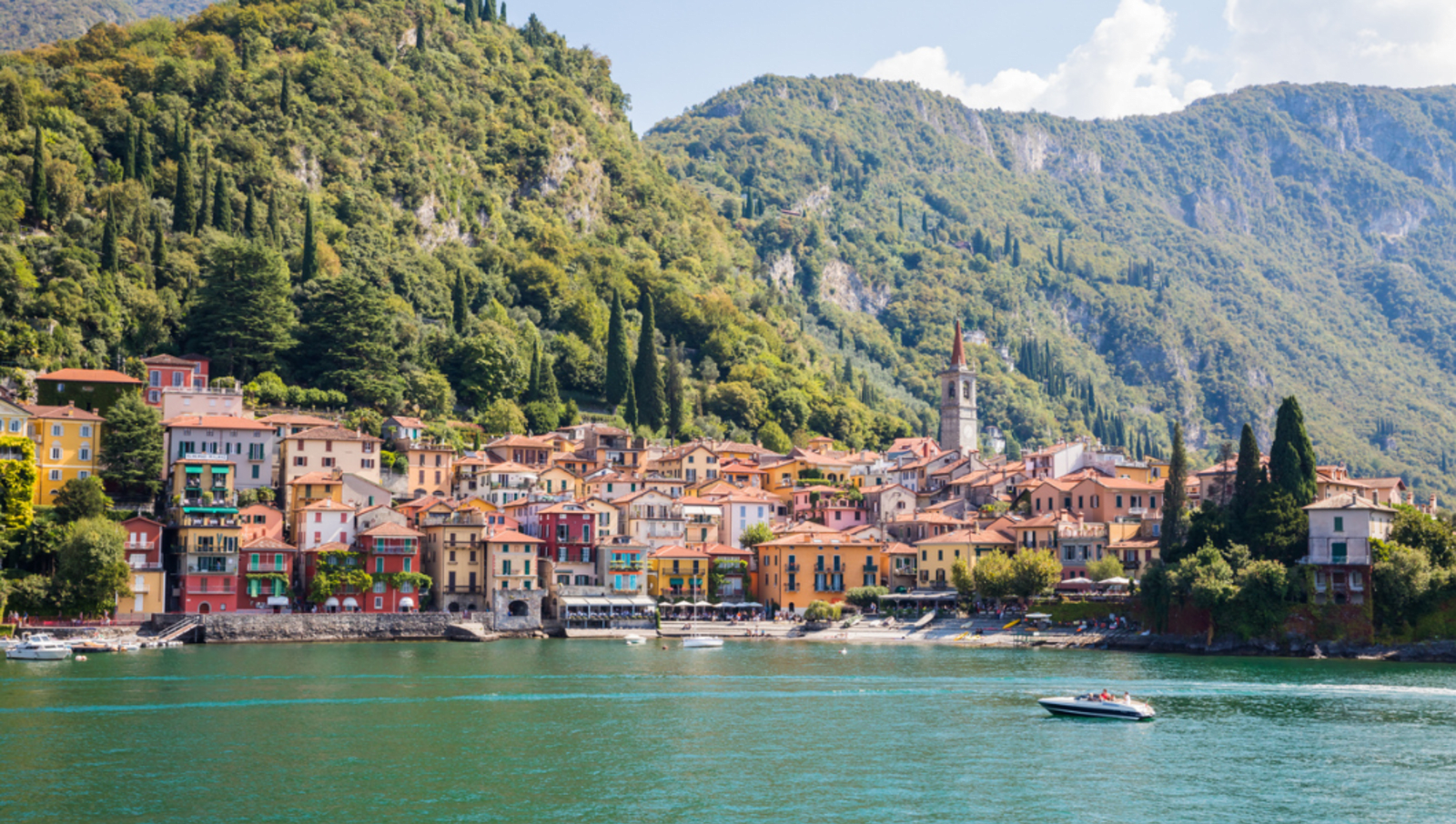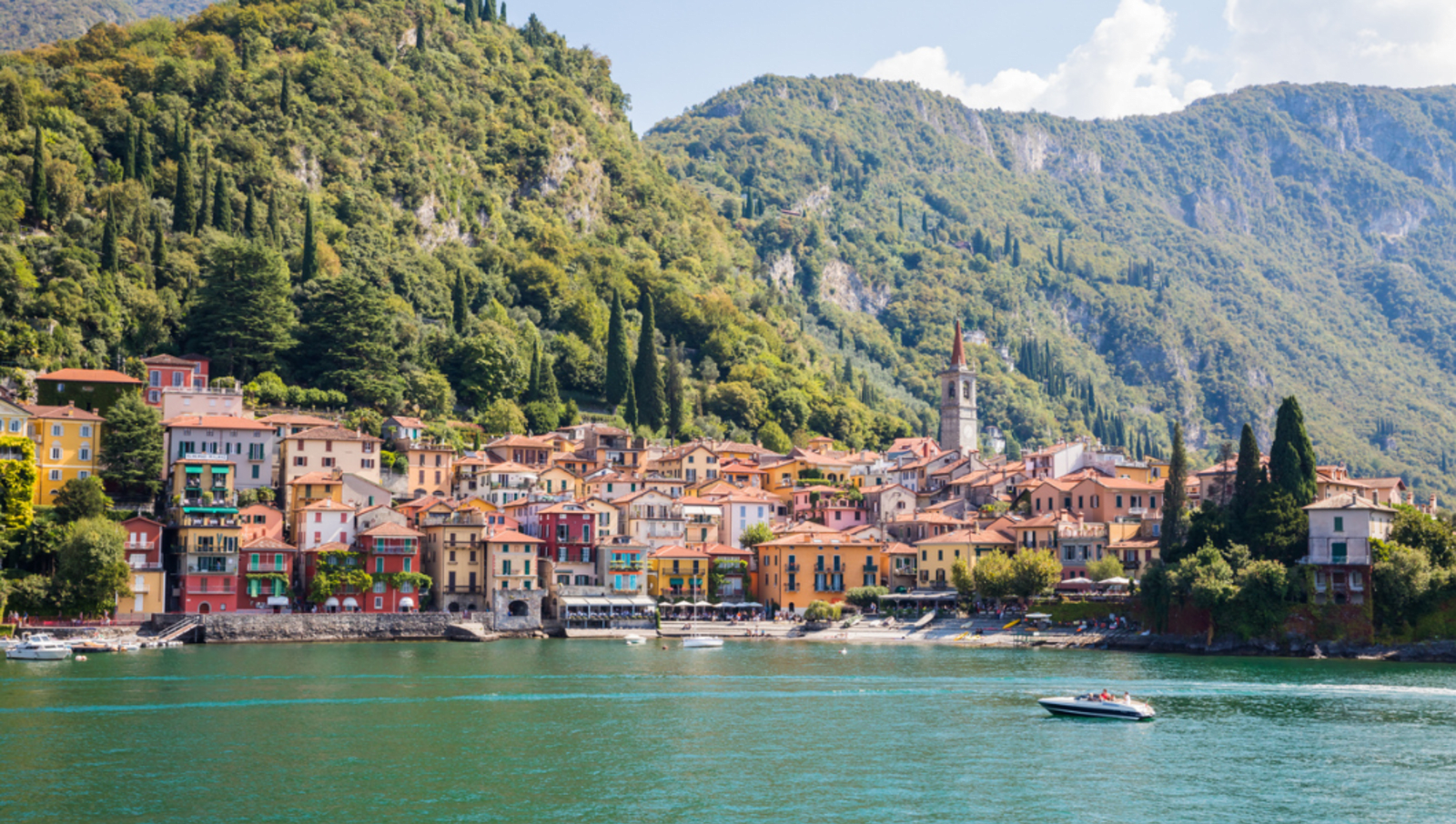 Trip highlights:
Take an evening stroll through Milan's Navigli district, wining and dining at a local restaurant.

Enjoy a boat tour on Lake Como to soak up picturesque views and stunning scenery.

Spend a view takes hiking through Northern Italy's breathtaking mountain ranges.

Take your true love to Arena di Verona, aka Juliet's House from Shakespeare's Romeo and Juliet.

All aboard a gondola for a ride through Venice's quieter neighbourhoods like Dorsoduro and Cannaregio.

Eat your body weight in mortadella and master the art of Italian cooking in Bologna.

Relax by the water and feast on fresh seafood in the UNESCO World Heritage site, Cinque Terre.

Explore beautiful Tuscan vineyards and load up on world-class gelato in San Gimignano.

Let Florence charm your socks off with its unrivalled collection of Renaissance art.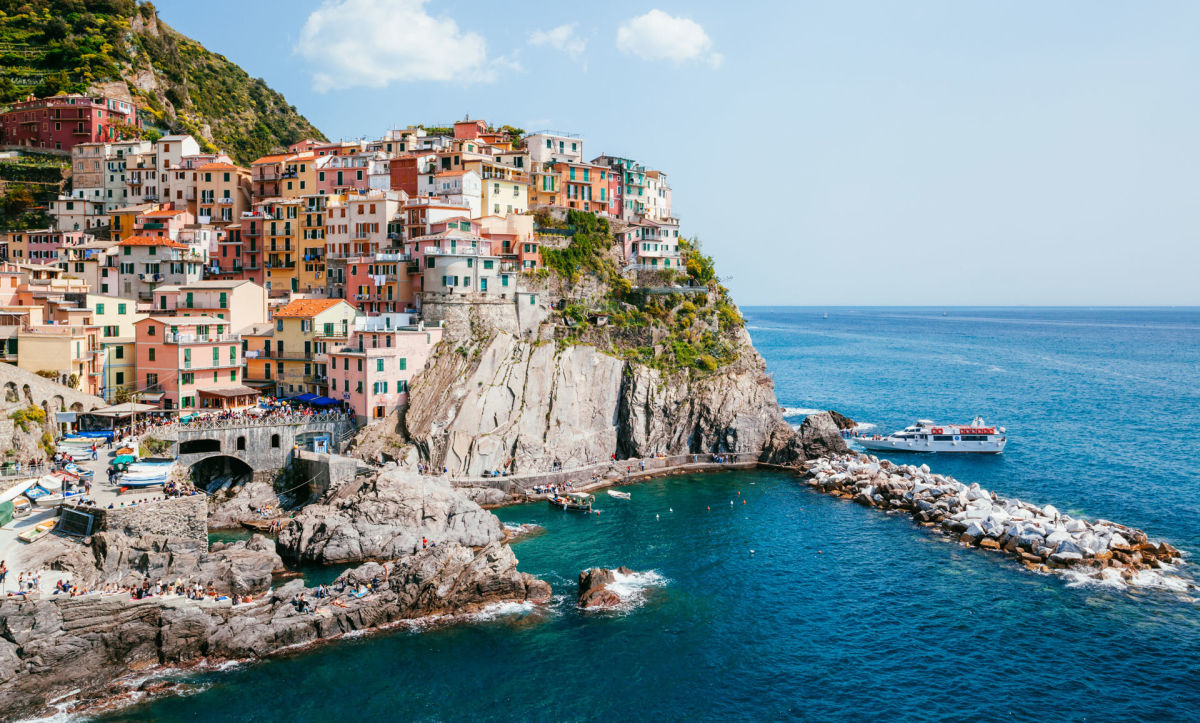 Expert tip
The food in Italy is to die for! The best plates are found away from the tourist areas and main squares in the back streets.
Two Weeks in Southern Italy and Rome Itinerary
If you would prefer to spend two weeks in Italy relaxing on beautiful beaches, exploring medieval towns and getting lost in bustling cities, then consider a trip centred around the south.
Starting in Sicily and finishing in Rome (or vice versa), this 14-day Italy itinerary will have you stopping in along the Amalfi Coast, exploring the countryside in Calabria and Puglia, walking amongst ancient remains in Naples and ticking a few items off your bucket list.
This itinerary is great for those keen to hire a car and roam at their own pace, happy to explore entire regions rather than focus on specific cities and towns.
Sicily - 3 nights
Calabria - 2 nights
Matera and Puglia - 2 night
Amalfi Coast - 2 nights
Naples - 2 nights
Rome - 2 nights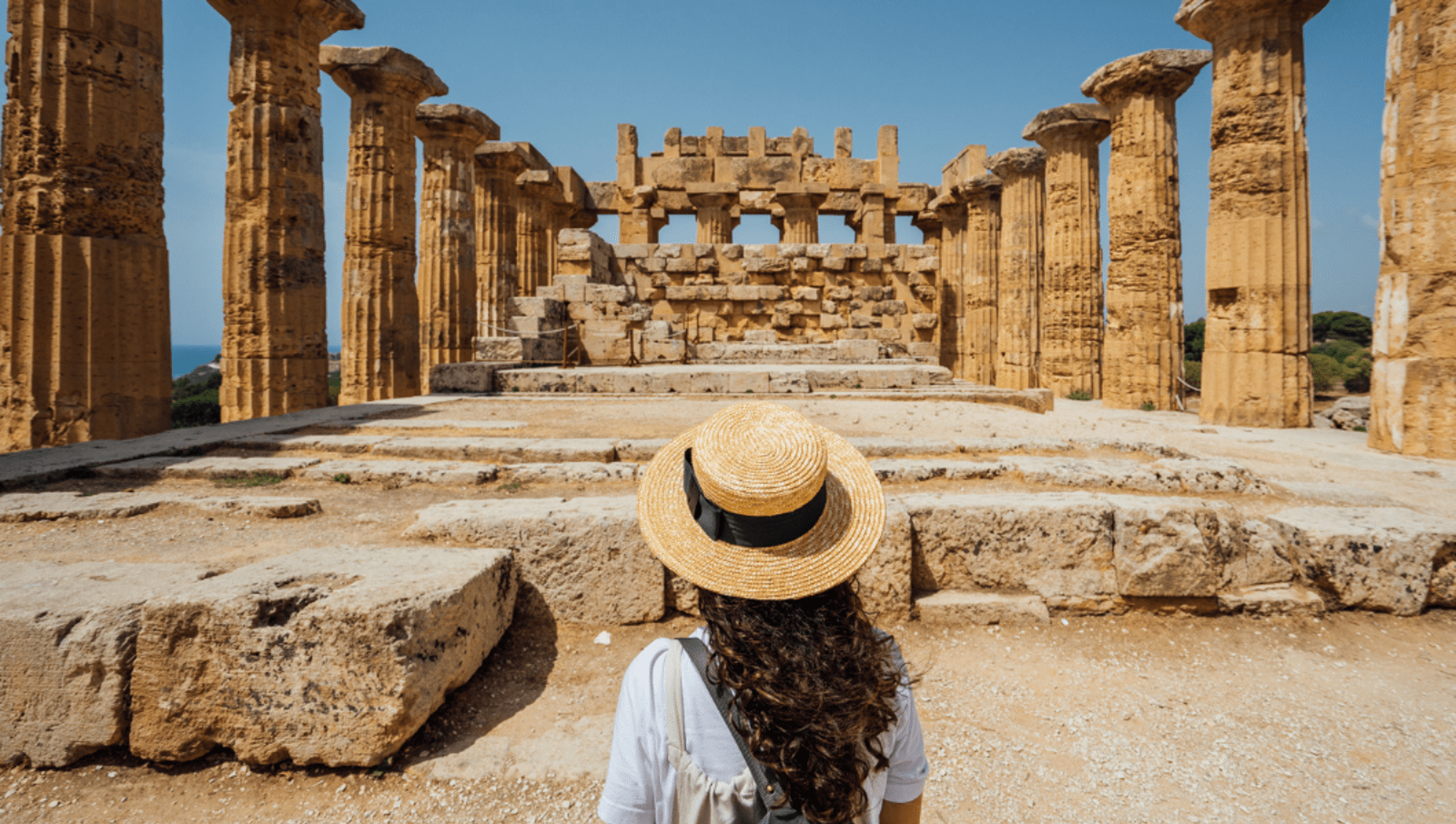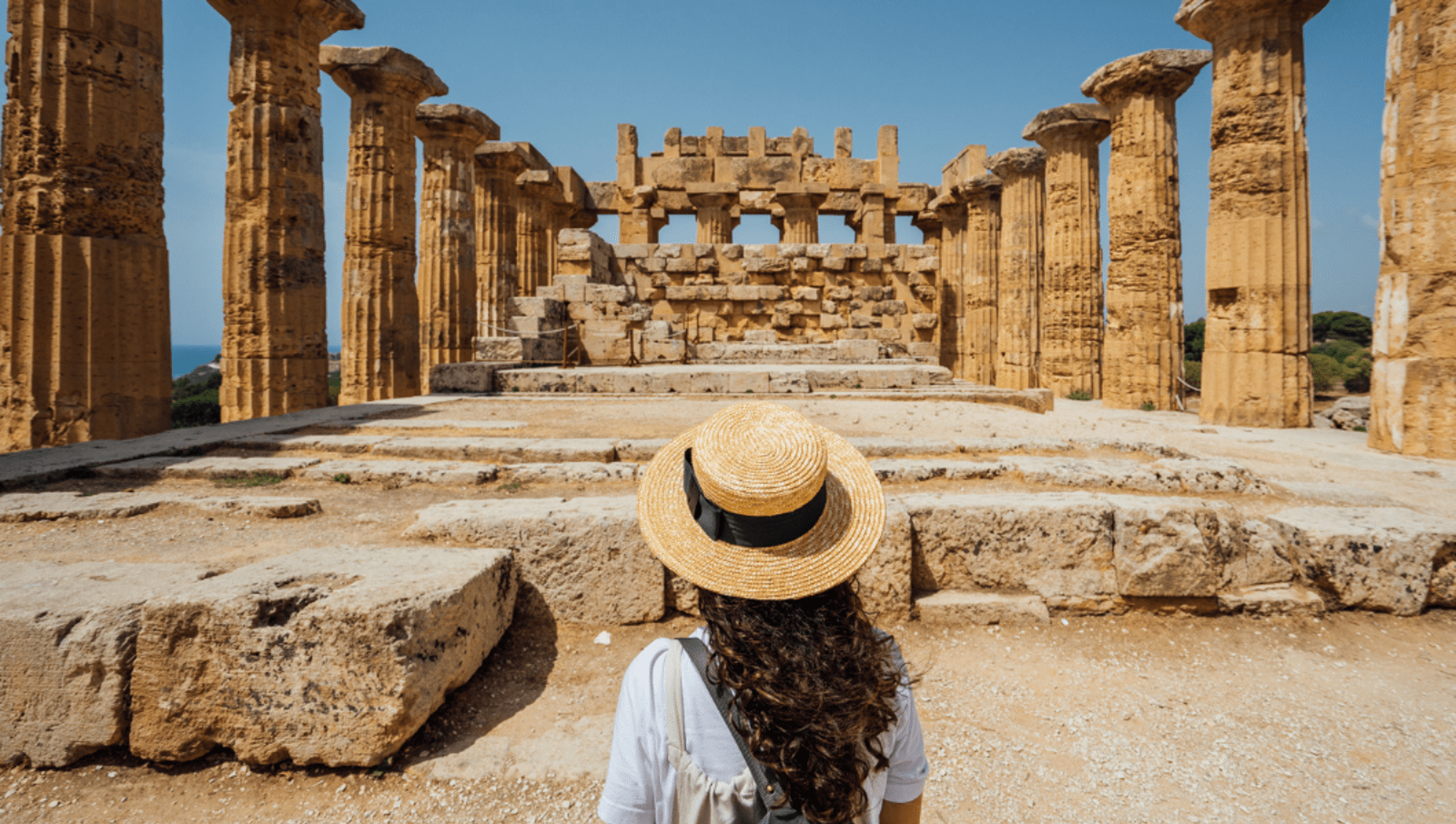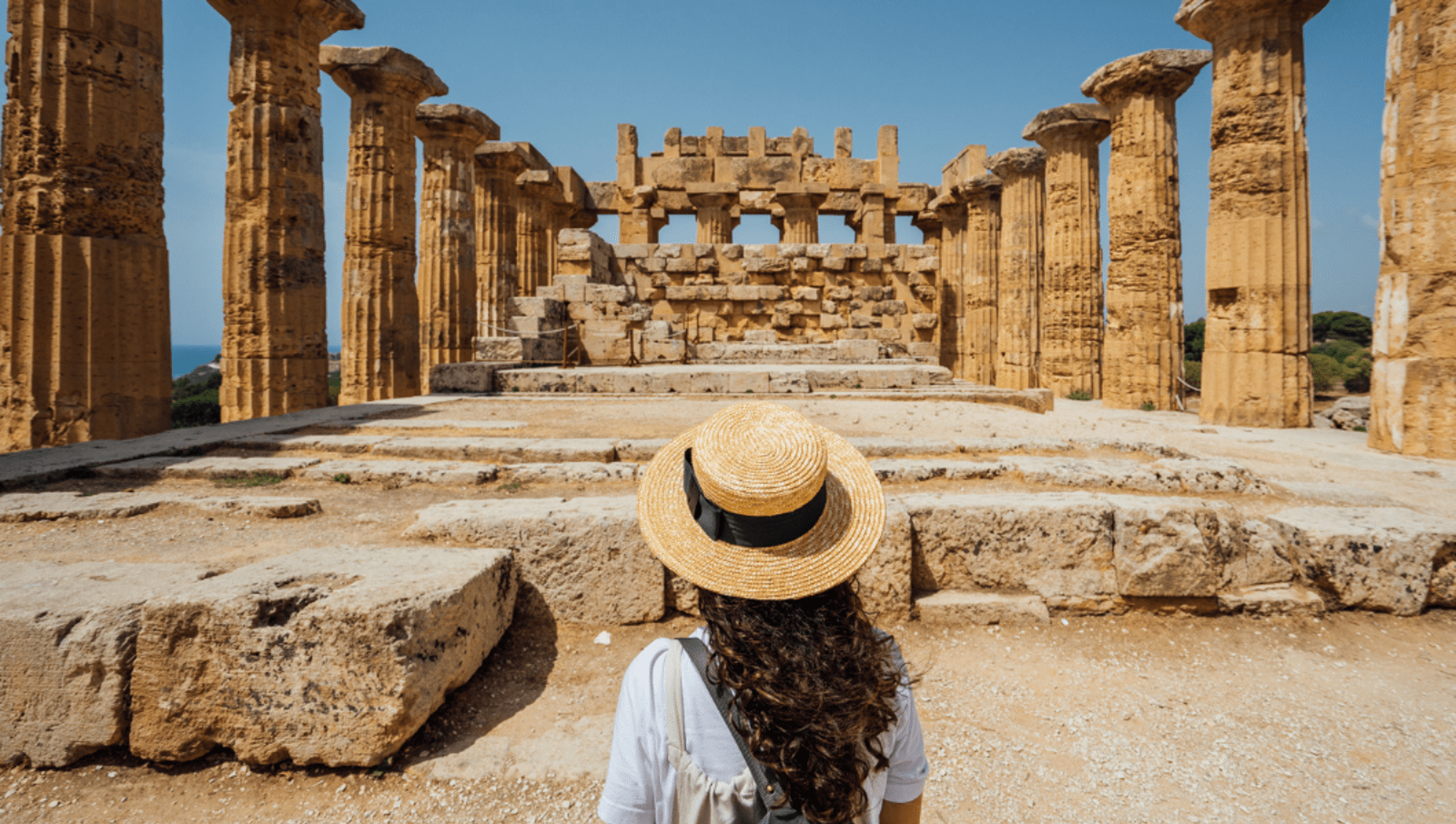 Trip highlights:
Fly to Sicily to explore ancient Greek ruins and charming towns.

Head to Palermo to soak up the sights, sounds and flavours of Sicily at bustling markets.

Road trip along Calabria's stunning coastline and rugged mountains, stopping in at charming towns like Pizzo and Scilla for a hearty serving of seafood.

Explore Matera, a unique city famous for its ancient cave dwellings and rock churches.

Visit Positano and stroll along its colourful streets and charming beaches.

Take a boat trip to the island of Capri for a chance to snap a pic in the Blue Grotto.

Board the Circumvesuviana train between Sorrento and Naples, living like a local as you take in views of the countryside (or take a high-speed train for a faster transfer).

Go shopping in Naples' glass-roofed Galleria Umberto.

Join a day trip to Pompeii and Mount Vesuvius to witness the ancient ruins and stunning volcanic landscapes.

Step back in time as you unlock the secrets and history of the Roman Forum and Colosseum.

Stroll through Rome's historic neighbourhoods of Trastevere and Monti, known for their charming streets, boutique shops and local eateries.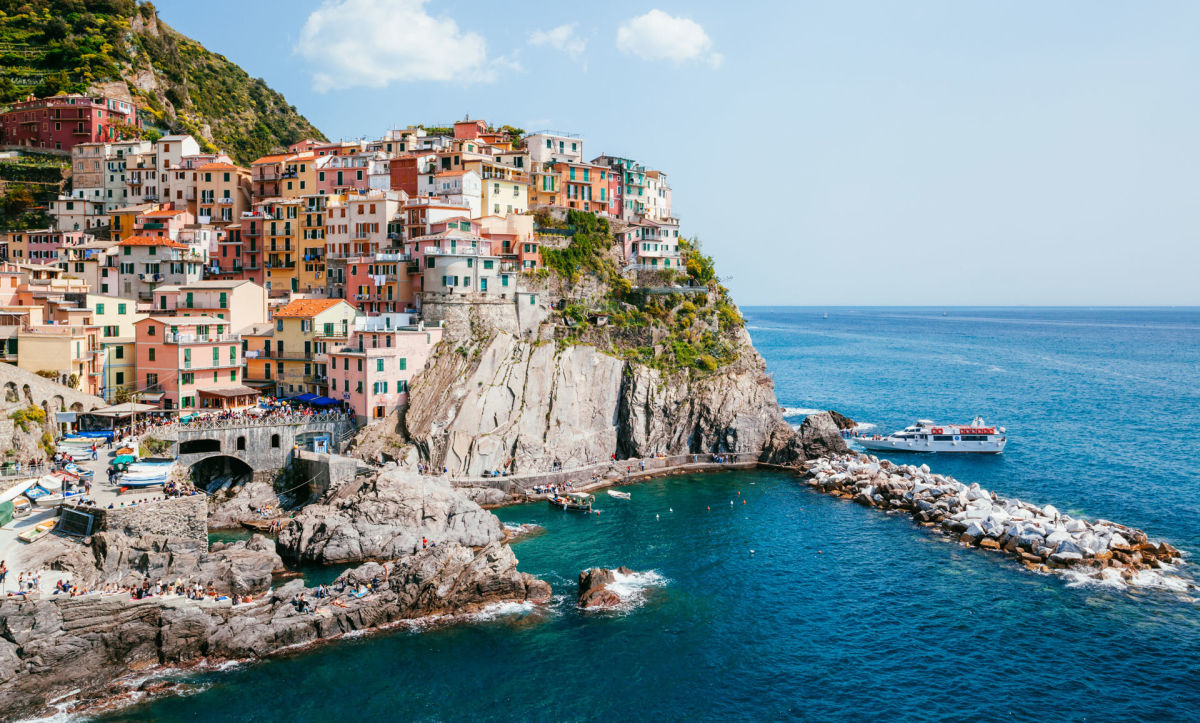 Expert tip
For breakfast it is common to eat Granita and a warm brioche or milk bun. Traditional flavours are Almond, Lemon, Pistachio, and Coffee, but now you can even get Peach, Mulberry, or Chocolate! Sicilian Granita is smoother in texture, and can (and should) be enjoyed at all times of the day.
Italy Travel Tips
Feel like a pro during your two weeks in Italy with these nifty travel tips:
Always go a few streets back from the main tourist attractions when searching for food (especially in Rome). You'll save money and get way more authentic meals.

TripAdvisor and Google Maps are your best friends when it comes to finding the best places to eat and drink. Otherwise, ask a local!

Many European cities offer free walking tours to help you learn more about the history and become acquainted with the major attractions.

If you're short on time, consider booking a day trip to areas surrounding bigger cities so you can see more without the stress of organising transport.

For ease (and cheaper flights) fly into Florence, Venice or Rome and start your 14-day Italy itinerary from there.

Foodies won't want to miss Bologna, Naples, Modena, Palermo, Parma, Catania and Alba.

Travelling in cooler months opens up a whole range of new experiences, like winter sports and Christmas markets.

Visit the train stations! Italy is home to some of the most beautiful train stations in the world, with Milan Central stunning commuters with a grand facade and intricate details.

A half-day tour of the Roman Forum and Colosseum is definitely worth your time and money. Try and book with a local guide or historian to get the most out of your experience.
Booking 2 Weeks in Italy
Ready to press play on your Italian adventure? Whether you're keen on a 14-day Italy itinerary that covers the whole country or are opting for a more concentrated adventure in the north or south, our travel experts have got you covered.
---
Flight Centre acknowledges the Traditional Custodians of Country throughout Australia.