Highlights of Mediterranean
A must for any cruise enthusiast, the Mediterranean Sea remains one of the world's most popular cruise destinations. From ancient Roman ruins to breathtaking coastal cityscapes and ancient cultures, this unique destination has something for everyone.
A few of the highlights of cruising the Mediterranean Sea
While Rome and its ancient Colosseum are an obvious choice if you're heading to Italy, the spectacular coastal town of Portofino provides a unique experience of its own. Perched on the edge of the seaside on the Italian Riviera and close to the ever-popular Cinque Terra, Portofino is as famous for its exquisite beauty as it is for being a haven for celebrities. Enjoy a glass of wine at a cafe on the water's edge and gaze over the yachts moored in the picturesque harbour in one of Italy's most scenic coastal towns.
A unique city in every sense of the word, Barcelona enchants with its dazzling architecture and vibrant lifestyle. The capital of autonomous Catalonia, Barcelona boasts the most famous works of Catalan architect Antonio Gaudi, including his unfinished Sagrada Família – an astonishing church and ever-expanding local landmark. Take a stroll down Las Ramblas to experience the best of the city's sights and sounds and if time permits schedule a trip to Camp Nou, the cavernous home of one of world soccer's most famous clubs, FC Barcelona.
Like the walled Italian city of Venice across the Adriatic Sea, Croatia's stunning Dubrovnik is resplendent with old-world charm. You can take in sweeping views of the largely intact medieval walled city from the hills above the town. The Placa Stadun is the main thoroughfare through the Old Town and retains some of Dubrovnik's best shopping. Though heavily shelled during the Croatian War of Independence in 1991, the damage has been largely restored and few reminders of the barrage remain.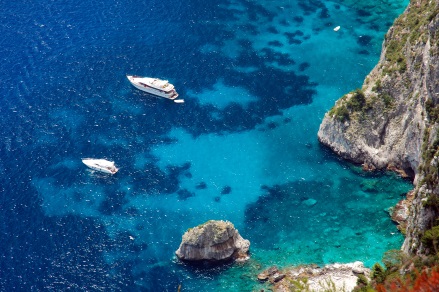 Weather
Weather during the cruise season is warm to hot and the days are long and generally sunny. Most rain in the region falls in the winter months.