4 June 2019
Queensland's sun-soaked tropical island idylls are back in business.
When 2017's Cyclone Debbie wreaked her path of destruction through one of tropical north Queensland's most visited destinations, the Whitsundays, there were three island-resorts that bore the brunt: Daydream Island, Paradise Bay Eco Resort and One&Only Hayman Island. 
Now though, a trio of powerhouse hotels are taking back their time in the sun. What could have been a devastating blow for three of these 74 Whitsunday Islands has been pivoted into an opportunity with new and refreshed hotels opening – Daydream Island Resort (refurbished), Elysian Eco Retreat (new) and InterContinental Hayman Island (new ownership; refurbished site) have been restored to their former glory, and then some.    
Daydream Island delivers on the brief of laidback luxe combined with family-friendly vibes; wellness and sustainability take front-and-centre at super-intimate Elysian Eco Retreat on Long Island; and the InterContinental Hayman Island serves up their legendary brand of approachable luxury with all the expected trappings plus the world-class service the hotel group is known for. 
If you've been waiting for a sign to sail into a Whitsunday-hued horizon, then take this as that sign: the Whitsunday Islands are back.        
Daydream Island Resort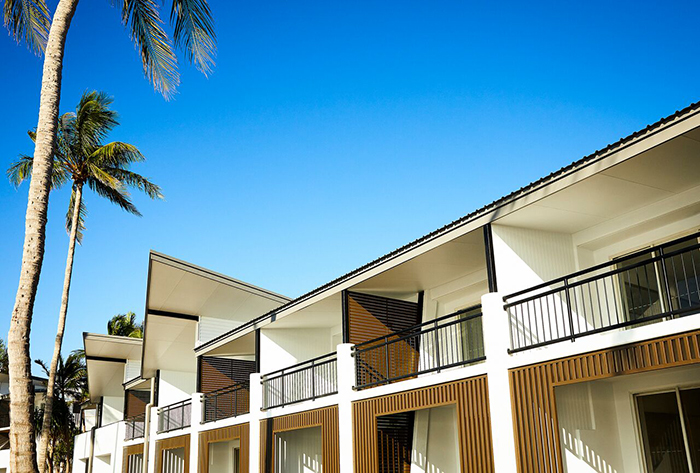 There's little that's been left off the list in the new refurb of
Daydream Island Resort
. Packed with new features and old favourites, the update includes 277 modern rooms and suites, including the option of interconnected rooms for families plus special access rooms. Similarly, the dining offering has been expanded across the island's three restaurants and three bars, channelling the beauty of the region and its unique produce.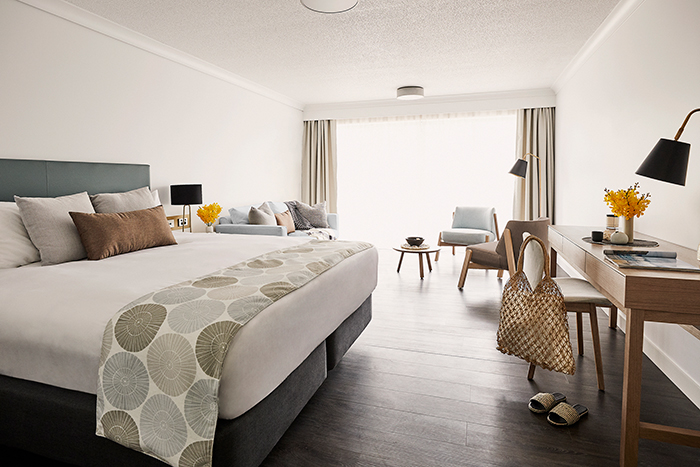 A refreshed pool and "swimming hub", updated conference and event spaces plus wedding packages and plenty of kid-friendly activities (including babysitters and kids club) round out Daydream's new look.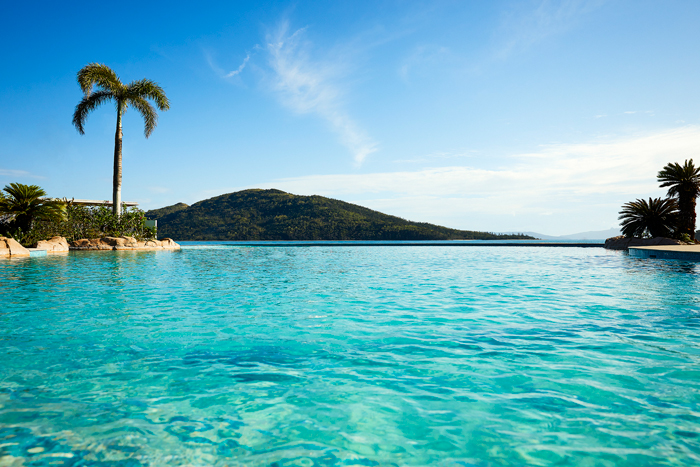 A much-loved part of the resort's former iteration, The Living Reef, has been revitalised too. Bigger than before, the coral lagoon wraps over 200m around the central building and holds an impressive 1.5 million litres of water. Teeming with more than 100 unique species of marine fish and creatures like crabs, stingrays and starfish, there are group tours, hands-on experiences and an underwater observatory, all manned by an expert team of marine biologists only too happy to answer questions and share their love of the unique environment. 
---
RELATED: Hamilton Island For Families
---
Elysian Eco Retreat, Long Island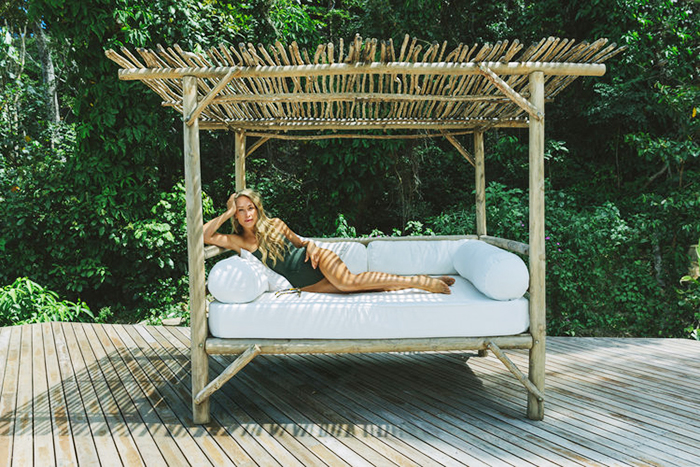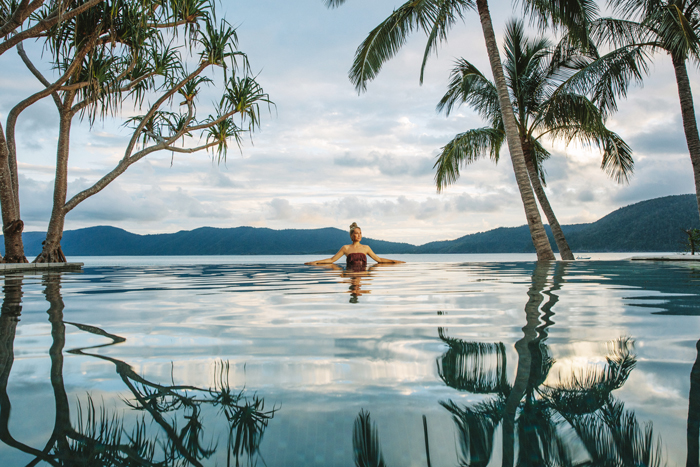 Elysian Retreat
, on the site of the former Paradise Bay Eco Resort on Long Island, almost didn't happen. Owners Laureth and Wayne Rumble were reticent after seeing the devastation on a site visit. "When we got to the island, we spent barely any time ashore before heading back in the boat. We all realised this was not something that we wanted to do," Laureth Rumble told Australian Financial Review's Ute Junker in an April interview about the newly-opened wellness retreat. Luckily for eco-loving, wellness junkies, they changed their mind.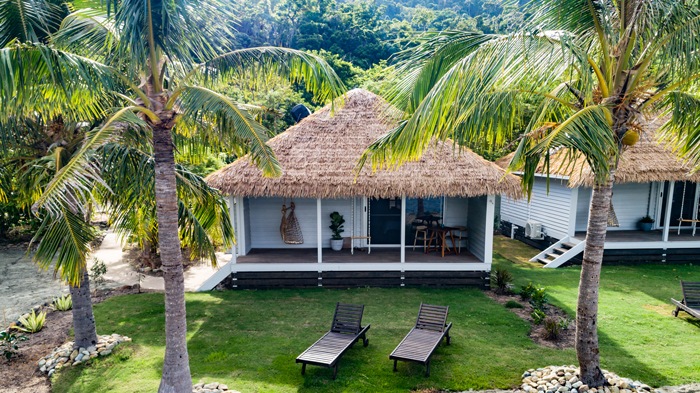 With a strong focus on sustainability (it's the first 100% solar powered resort on the Great Barrier Reef) and a selection of health-related experiences such as daily yoga and an Ayurveda spa, Jala, adults-only Elysian is purpose-built for rejuvenation. And it doesn't get much more intimate than this; the retreat plays host to just 20 guests at any one time so you're guaranteed to escape the crowds.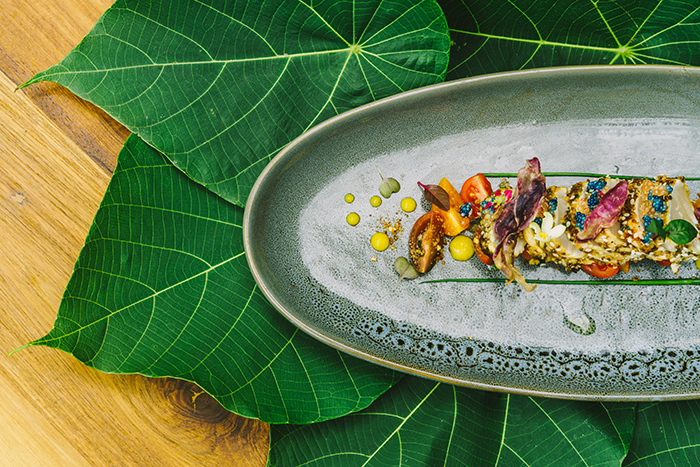 The food offering is equally refined and intimate featuring super fresh regional produce served with creative flair and lashings of care by the small team in the kitchen. Access to the island is via either helicopter transfer or boat transfer (limited availability) from Whitsunday Coast Airport, Hamilton Island or Airlie Beach; contact Elysian to arrange.  
InterContinental Hayman Island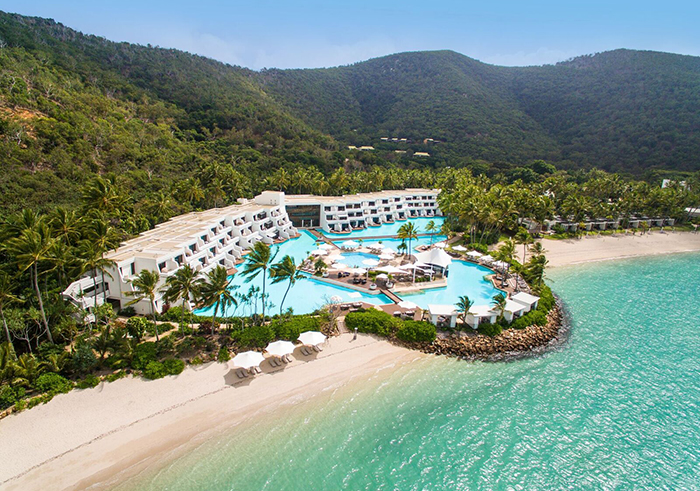 Where the verdant tropical jungle meets impossibly aquamarine water and white sandy beach is exactly where you'll find
InterContinental Hayman Island
. Once the One & Only Hayman island, the site has been transformed after weathering the ravages of Cyclone Debbie. The IHG group is no stranger to creating unforgettable private and intimate hotel stays and this luxurious hotel oozes approachable opulence.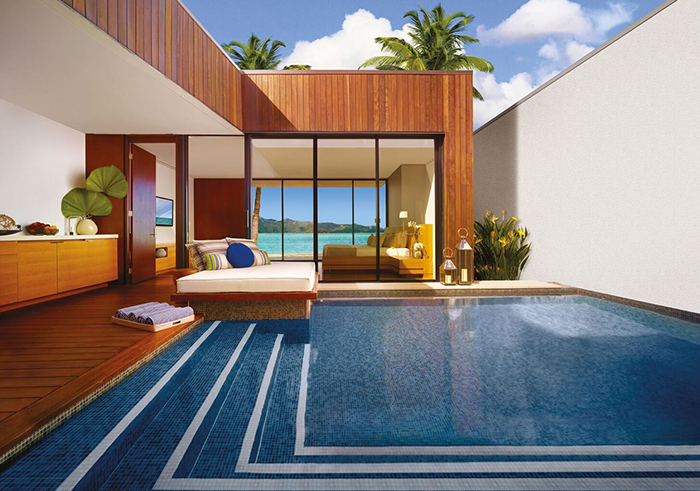 Inspired by the beauty of the surrounding environment, the hotel features classic and executive rooms plus suites and beach villas for more self-contained living. With three distinct restaurants and lively bars, there's something for everyone's tastes from fresh local seafood to Asian-inspired and Italian cuisine as well as the option for private dining on the beach.

For downtime, the hotel's spa is home to new treatment rooms, a couples room plus sauna and steam facilities so you can relax and reset any way you like. The pool, with it's ocean outlook and luxe cabanas, is perfect for all-day relaxation, or you can immerse yourself in nature with activities like reef snorkelling, indulgence tours and picnics or sailing trips. InterContinental Hayman Island reopens from July 2019.
Other Travel Articles You Might Like...