2 September 2019
The proposal of a tropical island vacation in the Whitsundays is generally a very tempting one for most.  Those crystal clear waters sparkling all day long, pristine, world renowned beaches and sunset cocktail hours... Divine. But what if you're not exactly a water person? It might be hard for some beach-babies to believe, but not all Australians love to swim, splish and splash away their holidays.
While days by the pool, drinks at swim up bars or getting stuck into a good book on a sandy beach might be a dream for some, the splendid Hamilton Island is just as well-appointed when it comes to land based holidayers too.  There is myriad water-free activities making it the perfect holiday destination for the whole family, even your eccentric uncle and fussy gran will be in their element. Read on for our top picks:
Play 18 holes at the Golf Course on Dent Island
A golf course inspired by mother nature's handiwork, on a private island, overlooking Whitsunday waters… it doesn't get much better than that. This 18-hole golf course was designed by World champion golfer Peter Thomson, and at par 71, it is believed to be one of the more challenging courses out there, but well worth the effort.  It follows the valleys and ridges of Dent Islands natural form and has a host of natural obstacles, however, with impressive views out over the Coral Sea and a modern Clubhouse Restaurant to boot, it's a truly memorable course. Don't want to hop over to Dent Island? There's also a gold course and driving range on Hamilton Island to test your skills at.
A Family Buggy Rally
The perfect way to explore the island and get the whole family involved, the buggy rally is an activity that can be done in teams of up to four people (the maximum a buggy can hold). The idea is to drive around the island answering a series of trivia questions about the island as you go. There's no time limit, but when you're done, simply return the answers to the Sports Club by 8:00pm! The more you get correct, the better chance you have of winning first prize!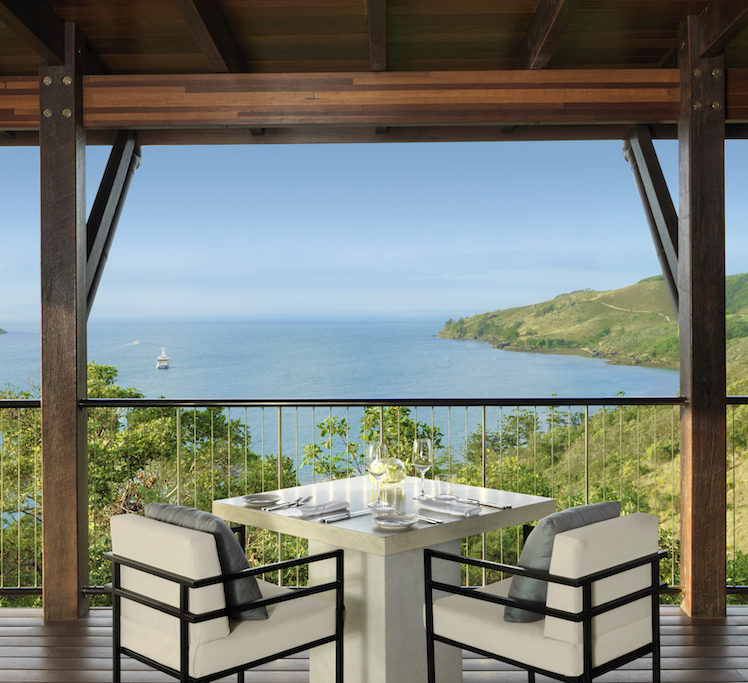 Hike Passage Peak
Hiking? You ask. On a tropical island? The reality is that a large portion of this car-free island is covered in dense, rich bushland, providing fantastic scenery and a range of trails. They vary in length and difficulty, and many host picnic tables along the way for a scenic stop, but one that is a favourite with the regulars is Passage Peak. Put simply, it is a challenging yet spectacular 5.4 kilometre round trip, which takes about 2 and a half hours on average. After climbing to the top hikers will be rewarded with arguably the best viewpoint on Hamilton Island.  It is the highest point on the island providing views out over the stunning Whitsunday islands and bays. En route hikers may encounter iguanas, goannas and even the native wompoo pigeon, so pack a camera, lots of water, wear sunscreen and ensure you are wearing adequate closed in shoes.
Offroad Adventure Tours
Looking for a dose of adrenaline on your holiday? There's an offroad adventure tour for that! A fully guided tour, you can choose to drive or be a passenger in an offroad vehicle, exploring some of the lesser-visited parts of the island. Venture into the bush to find secluded Coral Cove, head up high on the island for beautiful views and learn about the Whitsundays with an expert guide.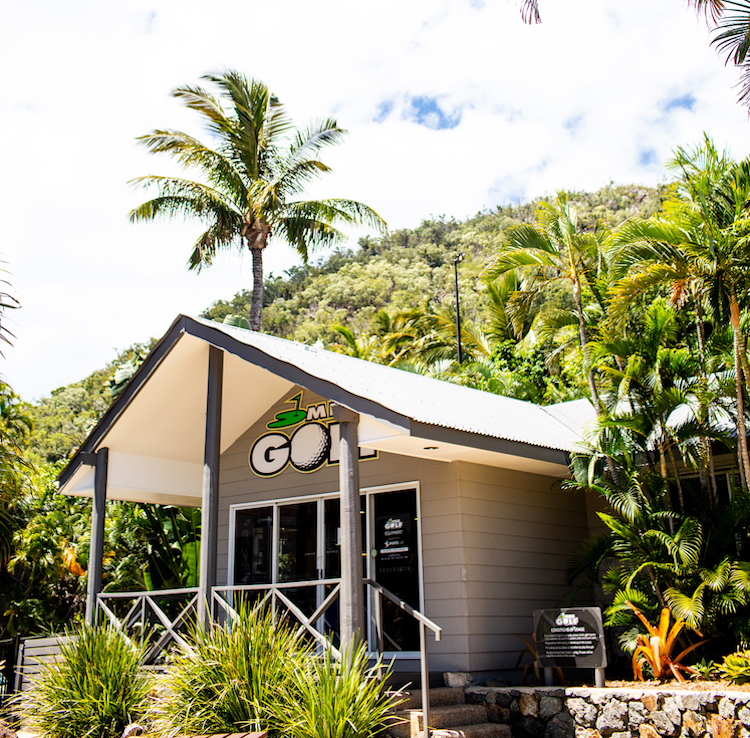 Mini Golf by Day, or Night!
Always a favourite, guests of the island can challenge their friends to 18 holes of mini golf by day, or for something a little different, under the night lights.  Glow in the Dark Mini Golf can be particularly nice when the mercury starts to rise and the tropical Queensland sun sets in strong. Open daily from 6am till 8pm, this luscious green course boasts a maze of tropical vegetation that frame quirky golf challenges, that will give each player a chance to test their skills. It's located right by the Reef View Hotel, within perfect strolling distance of a post-game swim in glorious Catseye Beach.
Hot Tip - avoid the heat and snap up a bargain with happy hour pricing for games before 10am.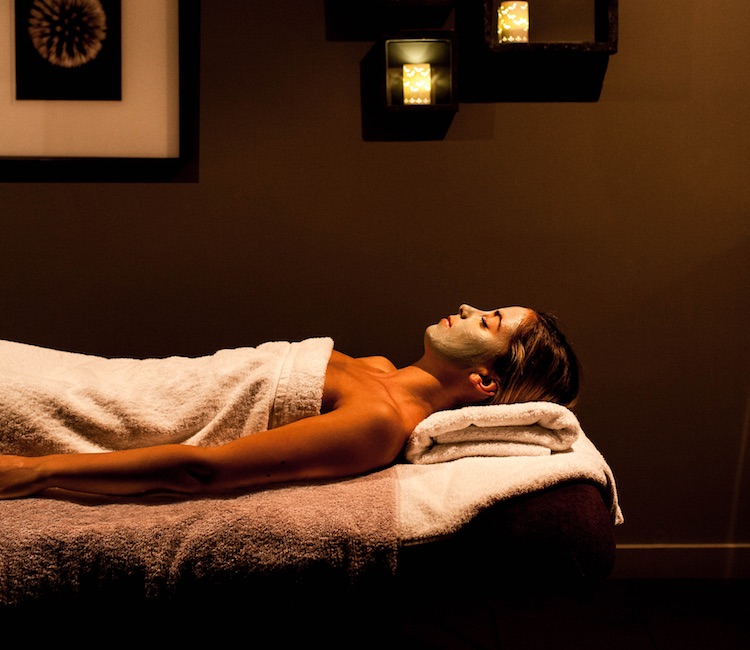 Indulge in a Spa Treatment
When it comes to unwinding, Hamilton Island and it's amenities have guests well and truly covered. So if you're seeking the five star service and well trained hands of an exclusive day spa therapist, Spa wumurdaylin on Resort Drive delivers like no other. From the moment you step inside to warm, smoothing scents, intimate ambience and the calming nature of the welcoming therapists, your chakras will start to rejoice. wumurdaylin services indulge in sensory experiences, which run the gamut from rejuvenating facials to destressing or pregnancy massages.  All of which use only the finest natural Australian products, a perfect fit given the spa's unparalleled location. Whether you're after a fresh dewy glow in preparation for a special event, or simply a relaxing detoxification, Spa wumurdaylin will ensure you leave feeling renewed, refreshed and balanced.
Visit WILD LIFE Hamilton Island
Get up close and personal with some iconic Australian wildlife. From the resident crocodile to koalas who you can have breakfast with, reptiles and chatty Australian birdlife, this is a great activity for kids big and small.
Enjoy Sunset Cocktails at One Tree Hill
Perched upon a hilltop with 360 degree views over the Whitsunday Islands, cocktail in hand whilst watching the sun set behind the sparkling blue hues of the ocean. It really doesn't get much better than that! Take the free island shuttle bus up to the lookout where they serve up coffee, cocktails, cheese and share plates on the breezy wooden deck. If you really want to earn that refreshing beverage, you can walk up and enjoy a few other viewing points along the way. It's the ultimate way to wind up your day.
But wait there's more!
That's not all you can go out of water on Hamilton Island. There is also a go-kart racing track, quad bikes for kids, a bowling alley, a driving range, tennis courts for hire, art classes and plenty more!
---
---
Other Travel Articles You Might Like...