20 September 2021
Folks in the Northern Territory can now head bush for the first time in a couple of months. National Parks are open again for all of the good stuff, from hiking and swimming to camping and 4WD adventures. So where are the best places to escape to?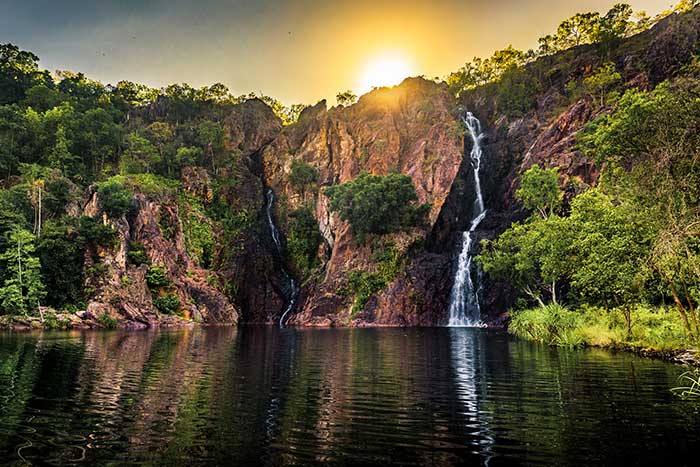 Litchfield National Park
One of the closest parks to Darwin, Litchfied is 100km south from the state capital. Home to cascades, waterfalls and swimming holes, there is the challenging 39km Table Track, as well as plenty of smaller walks for day-trippers. Be sure to check out the giant termite mounds, and take a dip at beautiful Florence Falls. 
---
---
Charles Darwin National Park
Just 4km south of the Darwin city centre, this national park is a significant wetland area, home to 36 of the Northern Territory's 51 mangrove species, as well as myriad other plant, animal and birdlife. World War II-era bunkers can be explored, and one has been turned into a visitors centre, where you can learn about Darwin's role in the Pacific War.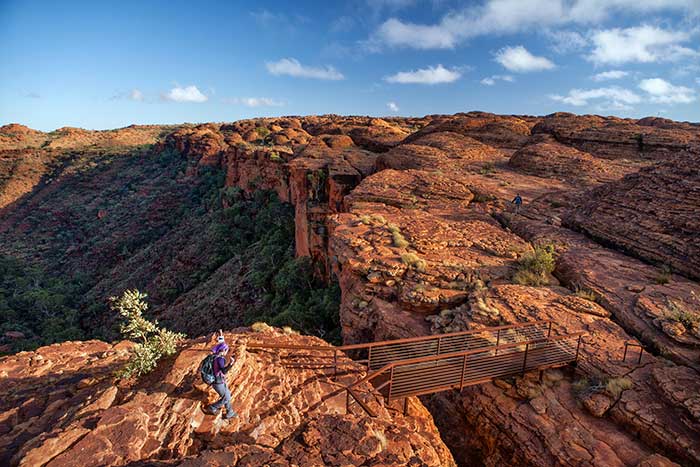 Kings Canyon and Watarrka National Park
A three-hour drive from Uluru, this park is best known for its massive canyon with 300-metre tall sandstone walls. The 6km Rim Walk gives you the opportunity to see it from all sides, taking you into the lush Garden of Eden valley, home to rare plants, as well as to the top of the wall for 360-degree views of the desert.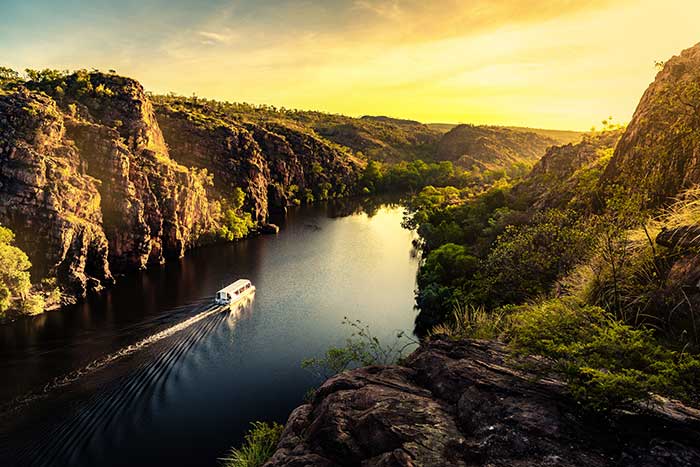 Nitmiluk
Nitmiluk National Park is world-famous for its spectacular series of ancient sandstone gorges – stunning from every angle – as carved by the meandering waters of the Katherine River. Lush rainforest gullies, broad valleys, woodland and tumbling waterfalls envelope the park to offer a wide range of ways to explore – on foot, by boat, from the air, canoeing or swimming.  Rock art sites also dot the park and add a dreamtime ambiance to the stunning gorge walls.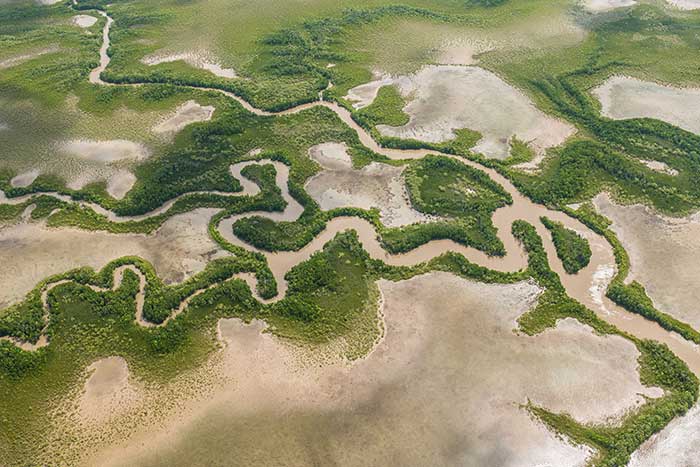 Djukbinj National Park
A part of the Marrakai floodplains and the catchment for the Adelaide River, this national park an hour's drive from Darwin is a beautiful network of billabongs and floodplains. An important roosting and breeding ground for wildlife including waterbirds, magpie geese, egrets and brolgas, the area has long been a significant hunting ground for the local Limilngan- Wulna people.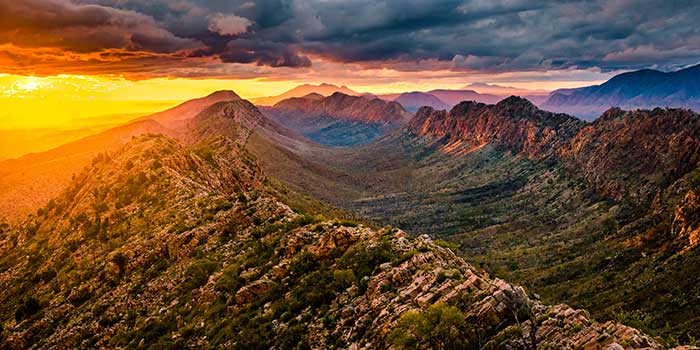 Tjoritja West Macdonnell Ranges National Park
West of Alice Springs, the Macdonnell Ranges are an ancient landscape of mountains, water holes, rivers and all kinds of rare flora and fauna. The Ochre Pits are a famous site to see, while spotting the elusive peregrine falcon bird is a highlight for bird watchers. There are plenty or short walks and hikes, as well as the challenging 223km Larapinta Trail that winds through the park for experienced and well-prepared hikers. 
---
---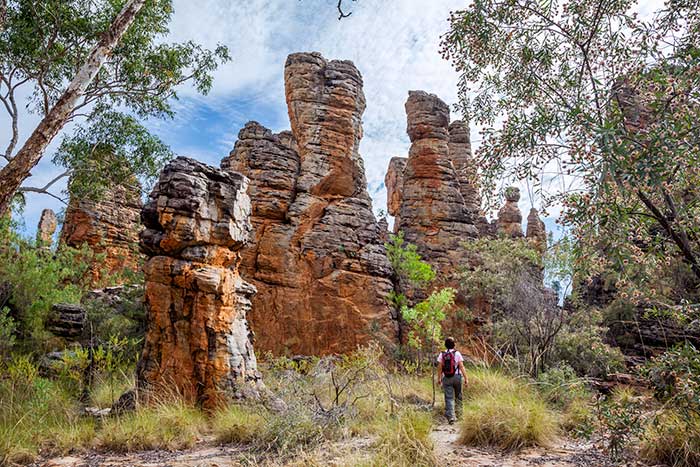 Limmen National Park
The third largest national park in the NT, Limmen is in the Gulf of Carpentaria. It's popular with anglers and bird watchers thanks to its location crossing four major rivers and being home to floodplains, woodlands and billabongs.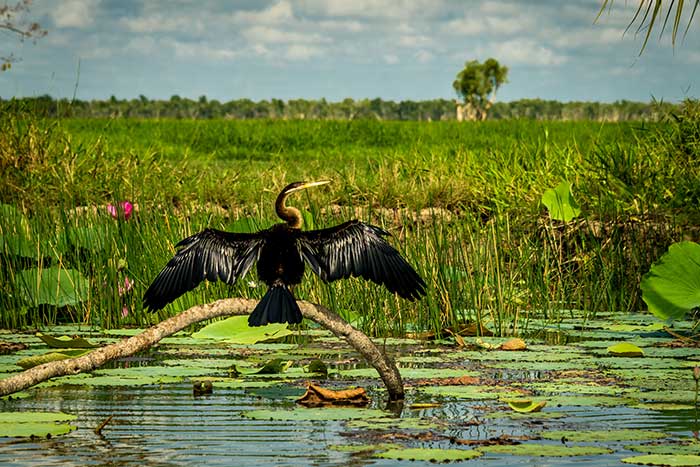 Mary River National Park
If fishing is high on the agenda, Mary River National Park is the place to go. This park is home to some of the biggest barramundi in the state because of its unique wetland system made up of lagoons, canals and billabongs, there's no shortage of quiet spots to find peace and throw out a rod. It's also fabulous for bushwalking, bird watching and four-wheel driving adventures to discover the myriad of local wildlife, lookouts and untouched scenery (beware, there's a large population of saltwater crocodiles throughout the park). Other highlights include Couzens Lookout, which is famous for its sunsets, and Shady Camp, for the fishing, while guided boat tours run from Corroboree Billabong, Point Stuart and Mary River Park. Fogg Dam Conservation Reserve is also here, home to 250 unique species of birds.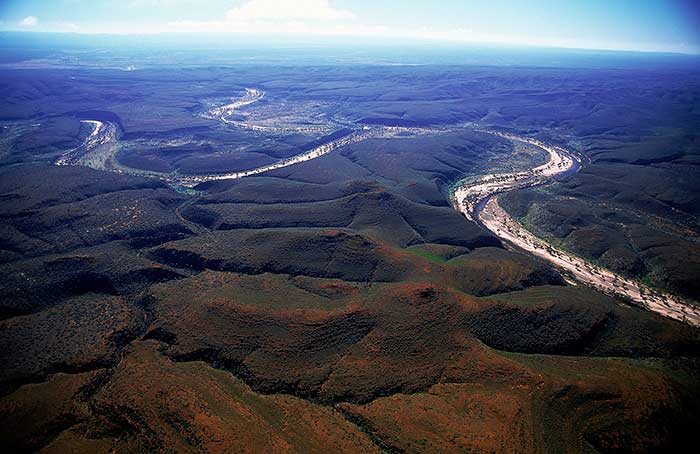 Finke Gorge National Park
140km drive from Alice Springs, Finke Gorge is home to the Finke River, one of the world's oldest river systems. Dating back 350 million years, the area can be explored by 4WD tracks to secluded swimming holes, and hiking trails to incredible sandstone formations including sandstone hills and the sandstone staircase to Kalaranga lookout.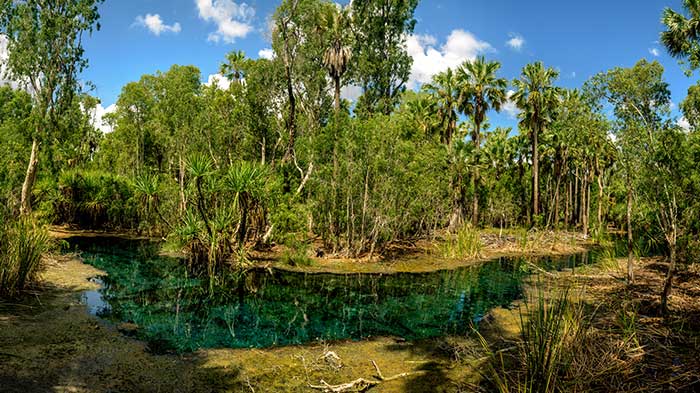 Elsey National Park
The setting of the great Aussie novel We of the Never Never by Jeannie Gunn, Elsey National Park is a historic site for both local indigenous people and the cattle farm it takes its name from. The most famous attraction is the chain of thermal and swimming pools in the park. The Maratanka thermal pool and Rainbow Springs both sit at around 33/34 degrees, while nearby Bitter Springs offers a cooler dip. There are also places for boating and fishing along the Roper River and botanical walks through the rainforest.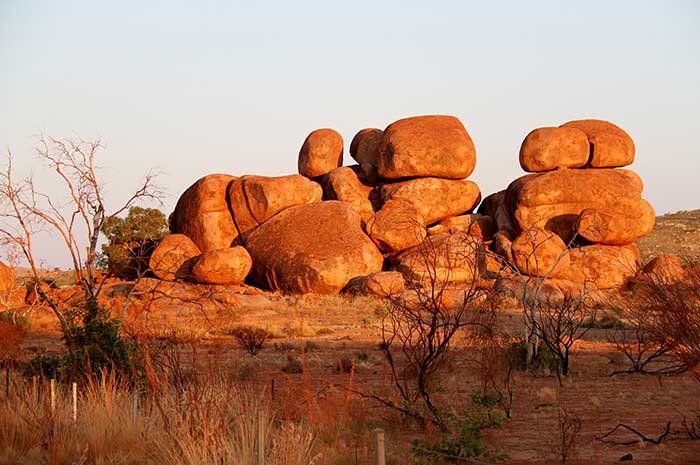 Karlu Karlu/Devils Marbles Conservation Reserve
Karlu Karlu translates to 'round boulders'. In the Karlu Karlu/Devils Marbles Conservation Reserve, these enormous piles of granite boulders stand scattered across the land to create an intriguing and spectacular sense of outback beauty. Located about 220 kilometres south of Tennant Creek - easily accessible from the Stuart Highway - Devils Marbles is best seen in the morning when even sunlight hits them and they turn a deep red colour that only makes the scene more breathtaking.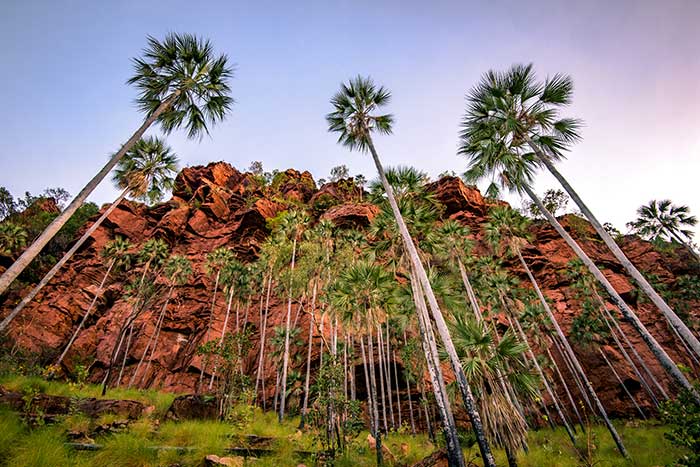 Judbarra Gregory National Park
The Northern Territory's second largest national park, this region spans both tropical and semi arid landscapes. There are deep gorges and vast escarpments, woodlands, boab trees and monsoon rainforests to explore, including the giant Gregory Boab tree and Limestone Gorge, home to dolomite formations. 
---
Sign up to our newsletter for more travel inspiration, tips and exclusive deals sent straight to your inbox. 
---
Other Travel Articles You Might Like...