3 May 2016
Words by Renae Spinks
Flying can be stressful for more reasons than one – delayed flights, missed connections, luggage woes, or simply the stresses on the body of many hours in the air. So it's a blessing to find an airport spa in which to unwind, rejuvenate and recharge for the next leg of your journey. And as more airports realise the value of pampering passengers, so too more airlines are championing wellness efforts, teaming with spa providers to offer treatments in their lounges.
The new World Spa Awards, launched late last year, has recognised the significance of airline lounge spas, with a special category. Etihad's Six Senses Spa was crowned the winner, as voted by senior executives, travel buyers, tour operators, agents, media and the public. Here's a taste of what you can expect at the world's best airline lounge spa, as well as the other nominees, so you can make the time to unwind next time you're in transit.
Etihad Six Senses Spa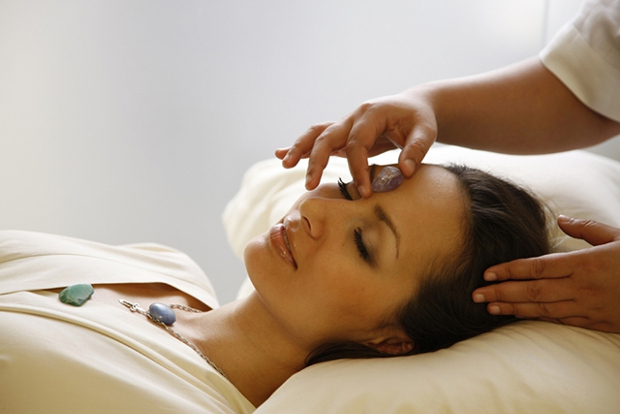 Picture: Etihad Six Senses Spa
Short on time? Try a 15 or 25-minute spa session at Six Senses Spa Abu Dhabi Airport at the Etihad Airways First & Business Class lounges in Terminals 1 and 3. Etihad passengers can take their pick of massages ranging from back and neck rubs to warm stone foot massages, as well as the Jetlag Leg body treatment to reduce swelling from long flights. Facials include a quick Eye Retreat treatment to revitalise the under-eye area if sleep escapes you in the air. First Class guests can enjoy one 15-minute complimentary spa treatment. Six Senses is a 5-star wellness resort brand, and spa staff include reiki masters and meditation experts. The Etihad Six Senses Spa experience is also available at London Heathrow in Terminal 4.
British Airways Elemis Travel Spa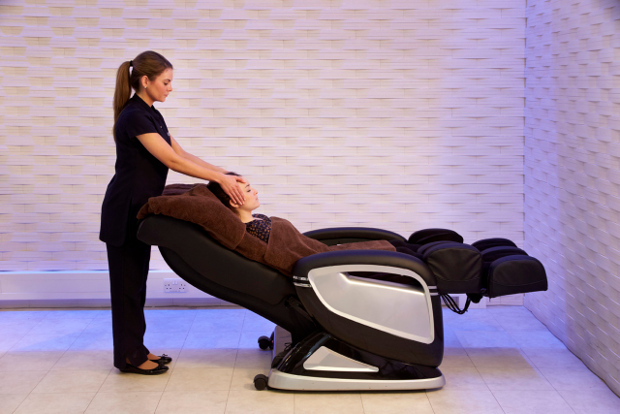 Picture: British Airways Elemis Travel Spa
British Airways has teamed with acclaimed British spa and skincare group Elemis to offer complimentary 15-minute spa treatments to First or Club World passengers at lounges in London and New York.  In London, there are a bunch of treatments just for men – including facials, back massages and shaves; as well as the Jet Lag Eye Reviver facials, Pre-Flight Reviver neck and shoulder massages, manicures and more. In New York, you can revive travel-weary skin with a Serenity treatment, relieve anxiety with a Deep-Relax Scalp Massage, and energise with an Anti-Fatigue Power Back Massage. You can find the spas at Terminal 5A South, Terminal 5B departure lounge, Terminal 5 arrivals lounge and Terminal 3 departure lounge at London Heathrow; and Terminal 7 at New York JFK.
Emirates Timeless Spa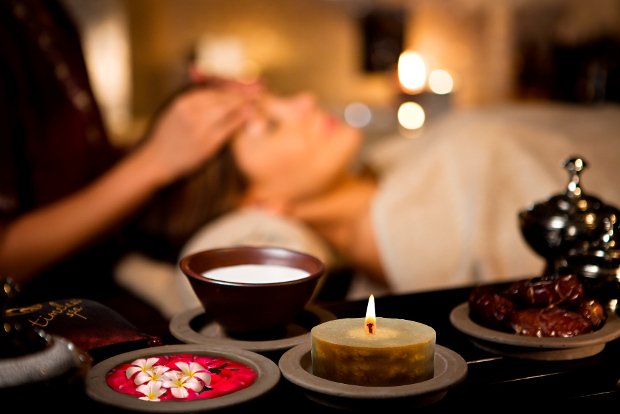 Picture: Emirates
Seek out the First Class or Business Class lounges at Dubai International Airport's Emirates Terminal 3 to rejuvenate body, mind and soul and recharge for your flight. Choose from a de-stress back massage, reflex therapy for legs and feet, Indian head massage, Thai body stretch, and soothing hand massage. There is also a range of beauty treatments and hairstyling services. Timeless Spa therapists draw on cultural traditions from around the world, including Rasoul (Moroccan clay), Middle Eastern and South Eastern aromatherapy traditions.
THAI Royal Orchid Spa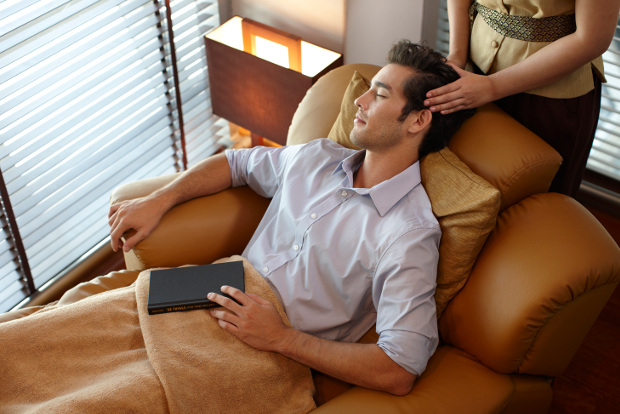 Picture: THAI
Royal First and Royal Silk Class passengers with Thai Airways can access a full range of spa services at the Royal Orchid Spa at Concourse D of Bangkok International Airport, including two steam rooms and two sauna rooms. First Class passengers have access to hour-long, full body massages – the perfect way to relax and hop on to your flight ready to sleep. The Touch of Silk Body Massage includes aromatherapy oils, Jacuzzi and tropical rain fall shower. Thirty-minute neck and shoulder massages and foot massages are also available.
Virgin Atlantic Clubhouse Spa
Free facials await at Virgin Atlantic's Clubhouse Spa. Or you can choose from a menu of grooming treatments, facials, massages, hand and feet treatments, and more. The Hot Stone Back Treatment relaxes back and shoulder muscles while aromatherapy oils unwind the mind. Top-of-the-line products are used, including Dr Hauschka skin care products, Bumble and bumble hair care, and Cowshed, an organic therapeutic line. Passengers can find the spas at London Heathrow, London Gatwick, Revivals at Heathrow, and New York JFK. 
Other Travel Articles You Might Like...