10 September 2015
Words by Cassandra Laffey
When you've got a few hours between connections to spare or need a last-minute gift before heading home, the airport duty-free and shopping sections are both your saviour and time-waster. However, not all airside retail offerings are created equally. From luxury labels to high-street fashion, and bulk confectionery to fine fragrances, here's the best airports around the world for retail therapy on the fly.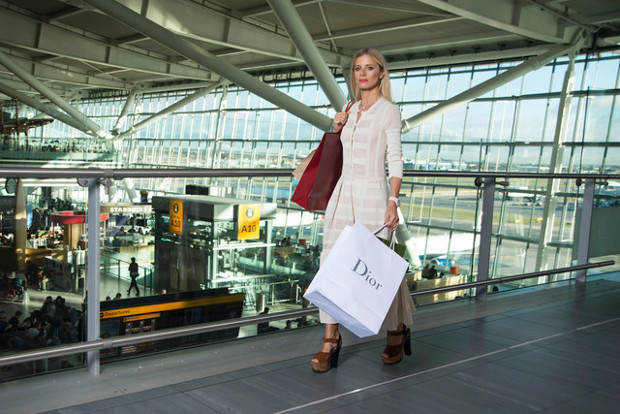 London Heathrow Airport
Winner of the 'World's Best Airport Shopping' award at the Skytrax World Airport Awards 2015 for the sixth consecutive year, and one of the world's busiest airports with 74.3 million passengers last year, London Heathrow is sound as a pound with over 400 retail outlets.
In 2014, Heathrow was the first airport to introduce a personal shopping lounge in Terminal 2, as a complimentary service for passengers, and this year, department store Fortnum & Mason joined 21 luxury and designer brands as part of Terminal 5's shopping redevelopment. You can also buy before you fly and save by reserving your shopping items online before you head to the airport, leaving plenty of time to pamper yourself with over 100 free beauty treatments available at all terminals.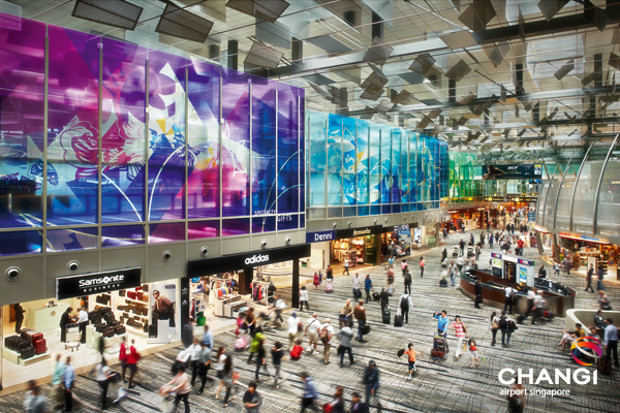 Singapore Changi Airport
More a mini city than an international aviation hub, Singapore's Changi Airport took out the top gong for 'World's Best Airport' for the third year running, and was also named as one of the top five destinations for airport shopping too with retail sales of S$2 billion last year.
Changi has over 350 retail and service shops across three terminals that run the gamut of duty-free to designer brands. The most popular items to shop are fragrance and cosmetics, tobacco and liquor, confectionery and deli items, electronics and gadgets and luxury goods, and Australians are among the top five spenders at Changi Airport. One of the newest retail innovations is the flagship DFS wine, spirits and tobacco two-level store at Terminal 3, with branded boutiques and tasting bars.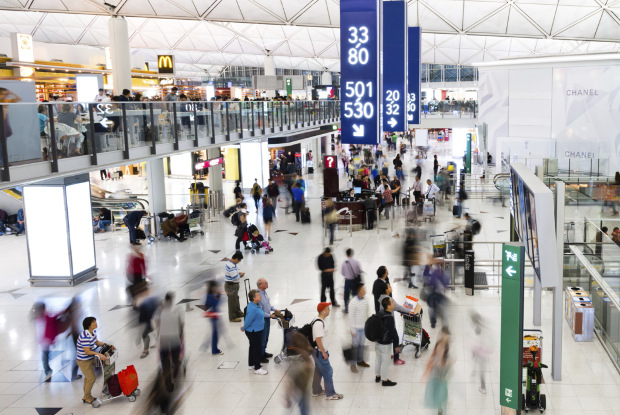 Hong Kong International Airport
As a popular stopover destination and one of the busiest airports in Asia, you would expect the amenities at Hong Kong International Airport (HKIA) to more than meet the needs of some 59.9 million passengers annually. And HKIA does not disappoint.
The airport offers 24-hour shopping and dining, and over 280 retail stores in both terminals. Passengers can shop fashion and accessories from luxury labels, jewellery and duty-free in Terminal 1, casual and business wear, luggage and children's toys in Terminal 2, plus convenience stores at SkyPier. Some local labels to shop at the airport include the iconic Shanghai Tang brand of clothing, accessories and homewares or grab a tea tonic from Fook Ming Tong Tea Shop.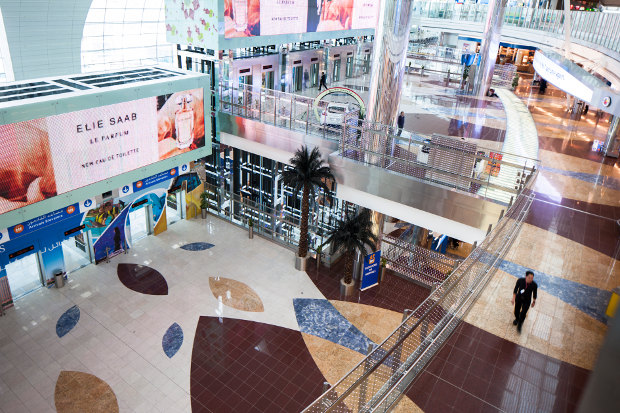 Dubai International Airport
Dubai has established itself as a luxury holiday destination, so it's no surprise to see this reflected in its modern airport. The world's biggest single airport retailer, Dubai Duty Free currently operates over 33,000 square metres of combined retail space in its own mall at Dubai International Airport.
Perfume is the most popular product sold at Dubai Duty Free, and you can also purchase a wide range of alcohol, jewellery and watches, cosmetics and electronics. Luxury and designer men's and women's fashion, accessories, luggage, kid's toys and leather goods are also available. You can even buy gold by the gram at the airport – just like in the Gold Souk. Dubai Duty Free is open all day, every day, and achieved a turnover of US$1.9 billion last year.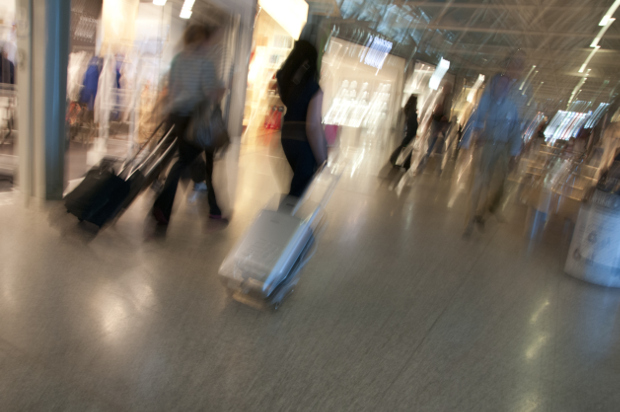 Paris Charles de Gaulle Airport
The fashionable French capital is the couture capital of the world so it would be quelle horreur if its main airport lacked a certain sartorial style. Paris Charles de Gaulle Airport, also known as Paris Roissy, aims to replicate the Parisian shopping experience with exclusive items at duty-free prices.
Quintessentially French and internationally renowned designer fashion, accessories, fragrance, cosmetics, watches, jewellery and travel accessories are some of the covetable and duty-free products you can shop at CDG. Of course, Paris is a famous gastronomic capital as well and you can fill your suitcases with a delectable gourmet selection of macarons, chocolates and French delicacies as well as toting some bottles of wine and vintage spirits on board as well.
Other Travel Articles You Might Like...