30 October 2018
Tokyo is a global powerhouse of culture, entertainment, fashion, and of course business. When it comes to the latter, the district's of Marunouchi, Otemachi and Yurakucho are the beating heart of Tokyo. In fact, Marunouchi alone accounts for around 10 percent of Japan's total GDP. Here is your guide for what, where and how when in town on business.
Getting your bearings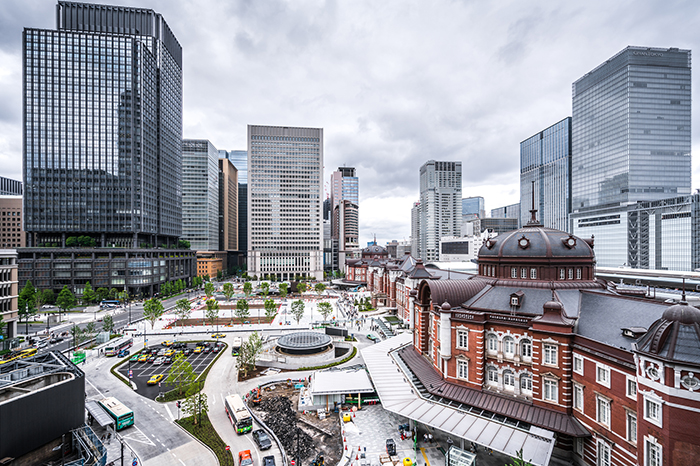 Marunouchi, in the greater Chiyoda ward, runs along the eastern side of Tokyo's Imperial Palace - home to the head of state and the beautiful East Garden - both must-visits while in town. Tokyo Station is right in the heart of this district, so getting here from either Narita or Haneda airports is easy, with plenty of connections all around the city. Ginza, an area also home to a lot of businesses, as well as Tokyo's high end shopping destination, is just to the south. While to the north you'll find Akihabara, Tokyo's electronics mecca.
Where to eat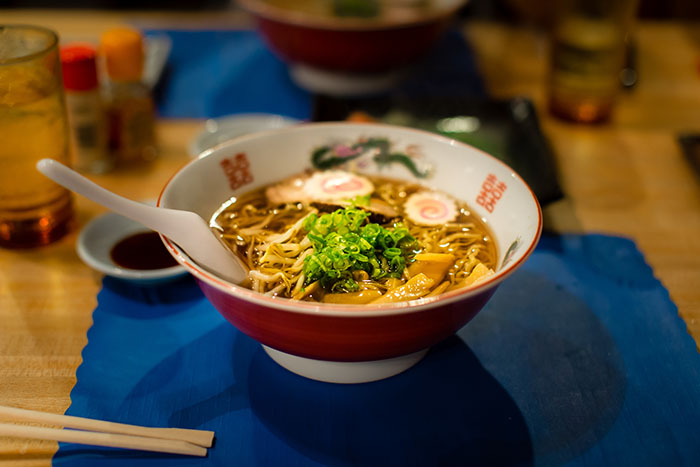 Strangely enough, in Tokyo, train stations aren't home to second rate food outlets like at home. They are, instead, where you go to find the best food in town. The underground labyrinth of Tokyo Station is home to some 100 restaurants and food stalls - including Tokyo Ramen Street - an entire area dedicated to ramen. And everyone knows that when you're in Tokyo, trying ramen is a must. The hearty, warming, delicious meal is excellent for a quick dinner, or lunch break between meetings. Be sure to visit Oreshiki Jun for arguably the best tonkotsu ramen in town.
After hours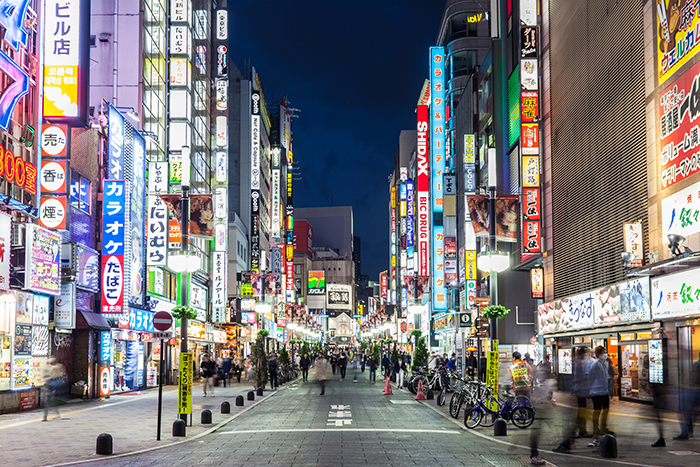 Tokyo is a city that honestly never sleeps, and Marunouchi is no different. For spectacular views of Tokyo over your after work drink, head to Prive, a lounge bar on the sixth floor of the Palace Hotel Tokyo. Bar of Tokyo is an izakaya style venue, where you can enjoy delicious Japanese food to wash down with your beer. Or for a dinner that extends into the night, head to W.W World Wine Bar & Bistro - which specialises in contemporary Australian cuisines and offers over 600 kinds of wine from around the world.
If you want to head out of Marunouchi, Shinjuku is home to plenty of restaurants, bars, and clubs. This is also the place to come if you fancy belting out a ballad or two in a karaoke booth.
An extra day in town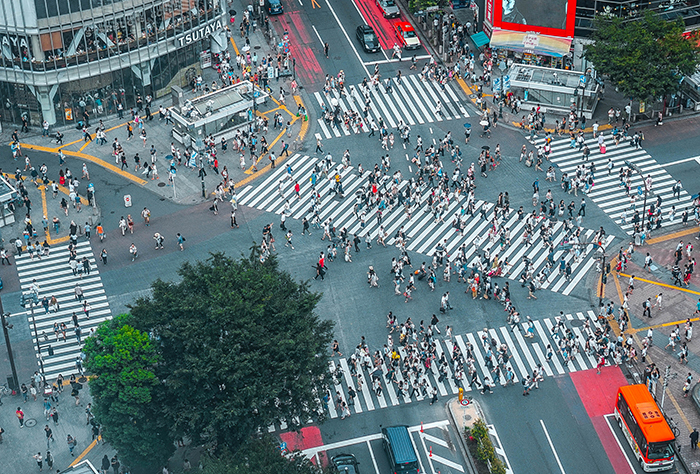 No visit to Tokyo would be complete without exploring the city's rich history and culture. Be sure to hop on the subway to Shibuya to see the famous Shibuya crossing, stop in Harajuku to explore the eclectic fashion district, and for a stroll through the tranquil gardens of Meiji Shrine; and then head to Shinjuku, for a visit to the observation deck in the Government Building, which offers views right over the city, all the way to Mount Fuji.
Foodie or not, a visit to the Tsukiji Fish Market is highlight of any trip to Tokyo - where hundreds of different types of seafood are brought in and auctioned off every morning. This is also where you will find the freshest, and most reasonably priced sushi in town. Head to Iwasa Sushi, Bentomi Sushi, or Nakaya Sushi, all in the heart of the Inner Market.
Lovers of the slower, local side of big cities should take a trip to Koenji, a quiet, village-like suburb, north west of the city centre. Here you'll find thrift stores selling beautiful clothing, pottery shops, boutique coffee shops, and tiny eateries filled with locals and hardly anyone else.
---
Other Travel Articles You Might Like...