26 August 2015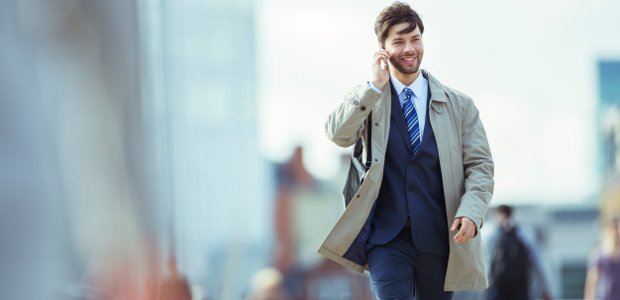 Words by Carlie Tucker
When it comes to packing for a business trip, guys, you may be thinking that tossing a few items in a bag the night before will suffice. While this may be an effective approach for heading off on a weekend getaway at the beach, you really should be putting more thought into your wardrobe for business travel.
Now, I'm not suggesting an all consuming strategising session on what to wear while you're on the road. You can pack the right items with the same amount of efficiency if you employ one simple trick: Capsule Wardrobes. Us ladies have been using them for years!
Not sure what I'm talking about? Not to worry. It's easy, and after developing your capsule wardrobe, you can rest assured that when you do 'toss and go', you'll be armed with all the staples to get you through any business trip looking sharp.
Simply speaking a capsule wardrobe is a few key items of clothing that are highly versatile and can be combined to create different outfits for day and night. Not only does it cut down on things to buy, it cuts down on things to pack, saving you time and precious bag space. An ideal capsule wardrobe created for business travel should easily fit in a carry-on, adding an extra element of convenience to your business travel routine.
So, the only question that remains is how do you create a capsule wardrobe? Simple. The name of the game when dressing for travel is opting for clothing staples that fit well and will remain relatively wrinkle free even when packed. To achieve this, purchase a natural fabric or natural fabric blend with a comfortable tailored fit. Think along the lines of wool, silk or a cotton blend – all of which will 'breath' to keep you more comfortable. Polyester blends, nylon and spandex are also great options.
The number of items in your capsule wardrobe will be determined by how long you generally travel. Keep in mind, though, that your clothing collection should max out at around 30 items. That's more than enough to get you through any situation. Combine with your usual sleepwear, gym clothes and toiletries and you're ready to hit the road!

Image created by Carlie Tucker via Polyvore
The Consummate Professional:
If your office environment is more business than business casual, this capsule will suit you best. Layers are your friend as they allow you to go from a day at the office to a few drinks after hours just by shedding a jacket or sweater. This is what you'll need:
A properly fitted suit. Think wool on this one. It's sturdy, wrinkle resistant and always looks nice.
A few dress shirts. This is a great opportunity to add a little colour, but be sure to pack at least one crisp white shirt.
A nice sweater. Again, wool is ideal.
A pair or two of fitted trousers (other than your suit pants). Black, grey or navy are standard colours that will go with any shirt. Don't overlook subtle patterns though for something a little different.
Finish off your capsule with some accessory staples, including one or two silk ties, a belt and pair of comfortable dress shoes. Just make sure your shoes and belt are the same colour.
---
Packing a suit? How To Correctly Pack A Suit
More tips for stylish packing. Mark Ferguson's Tips On Staying Stylish & Packing Light
---

Image created by Carlie Tucker via Polyvore
The Creative Guy:
If your office is a little less formal and you can get away with business casual, this capsule will get you through any work trip. Comfort may be key, but you don't want to look sloppy. Make sure you get the right fit. This is what you'll need:
A great blazer that has been professional fitted will help you dress up should you need to pop into a meeting with clients.
A variety of shirts will work just as long as you keep them smart. Vibrant colours and strong patters add a little bit of personality, but steer clear of oversized logos or images. Just make sure you pack at least one button-down just in case.
Jeans are acceptable but keep them dark and distress free. Khakis are another great option if you need to be a little more dressy.
When it comes to shoes, sneakers will work but keep them clean. A nice leather belt will finish things off perfectly.  
Other Travel Articles You Might Like...