15 December 2016
Cathay Pacific has reopened their First and Business Class lounge in Heathrow Terminal 3 after an extensive renovation. The refreshed lounge hosted a soft opening at the end of November, revealing its new look to eligible passengers. As of December 7, it is officially open for business.
Cathay Pacific General Manager Product James Evans said, "At Cathay Pacific, we care about our passengers' experience at every stage of their journey – from the moment they arrive at the airport until they reach their destination – and our exciting new Heathrow lounge was designed to enable our customers to travel well. Our aim was to provide our passengers with a tranquil haven to relax before boarding their flights".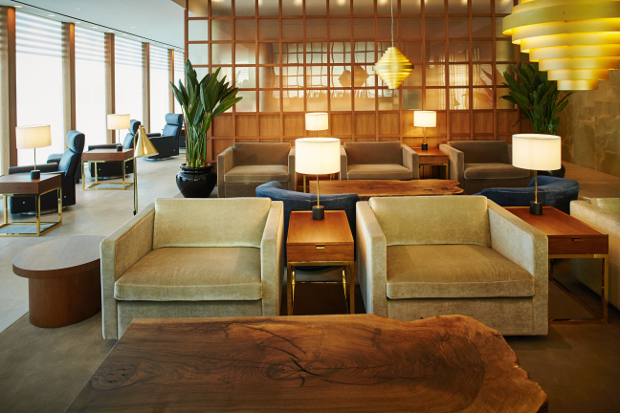 Designed by Studioilse, the new lounge features separate First and Business class areas – the first lounge outside of Hong Kong to offer these distinct zones. Not only is it 30 per cent larger (at 1,200 square metres) but the overall look and feel echoes the contemporary Asian aesthetics of Cathay Pacific's award-winning lounges at the Hong Kong International Airport.
Guests are treated to panoramic views of the airport's tarmac via floor-to-ceiling windows as well as a sweep of amenities that uphold Cathay Pacific's ethos of a "Life Well Travelled". This includes extensive dining options that range from quick bites to fine dining. In the First Class Lounge, the airline has introduced The Dining Room, which offers table service featuring freshly prepared made-to-order dishes. The Pantry is also available, with grab and go delicacies that change throughout the day. The Business Class area offers Cathay Pacific's signature Noodle Bar and The Food Hall, a vibrant space offering a variety of Western and international dishes. This includes traditional British fare.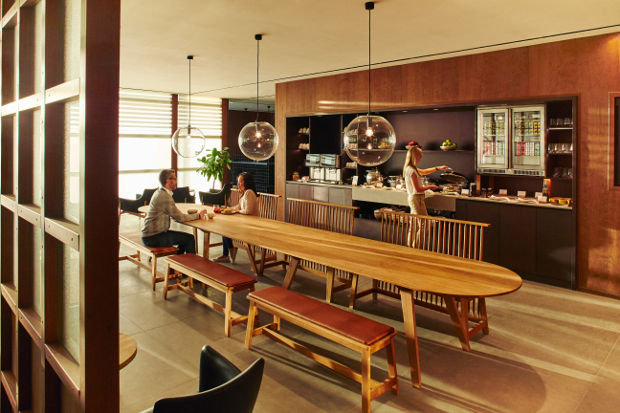 Other exciting additions throughout the lounge include bespoke Solo Chairs, eight shower suites and The Bureau for those seeking a quiet space to finish any last minute work prior to takeoff. It's all in the name of providing passengers with a calm environment to unwind prior to their journey.
This refreshed Cathay Pacific First and Business lounge is open to First and Business Class passengers, Silver or above Marco Polo Club members and Sapphire or above oneworld members. Opening hours are from 5:30am Monday to Saturday and 7:30am to 10:30am on Sunday.
Cathay Pacific flies between Hong Kong and Heathrow five times a day. The airline also recently announced daily flights to Gatwick (to commence in September) and Manchester (in 2014). That totals 43 nonstop flights to the UK every week. 
Other Travel Articles You Might Like...