23 September 2015
Words by Ben Stower
A healthy selection is intended to be our friend. Nowadays, getting to the airport can be achieved via multiple methods including taxi, car, train, bus and Uber.
The selection is plentiful, but how many of us actually know the cost of the train compared to a taxi, the different length of stays in car parking or how long all of these are expected to take?
If choice is knowledge, understanding your options inside and out is intelligence. Read on to learn everything you need to know about transport to the domestic airports in Brisbane and Sydney from their respective CBDs.
Brisbane Airport (BNE)
Train
Brisbane's Airtrain is efficient and convenient, departing every 15 minutes during peak times and 30 minutes during off peak. It runs from 5.04am to 10.04pm on weekdays, and 6.04am to 10.04pm on weekends, covering most flight departure times.
One-way tickets cost $17 when travelling from Brisbane's CBD (Central Station) to the Domestic Airport, and the journey length is around 24 minutes. Online discounts are available for early bookings and for two or more passengers travelling at the same time.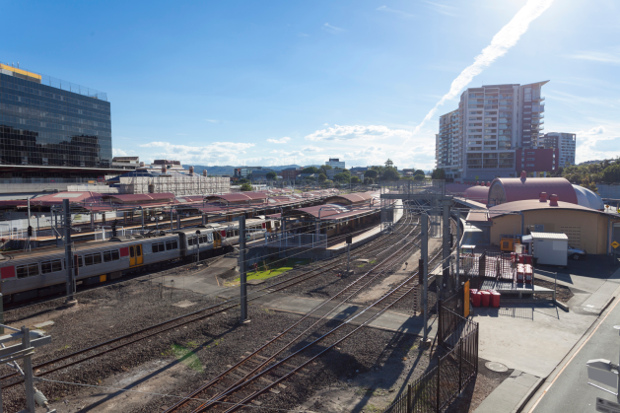 The train is a popular mode of transport for many flyers (Image: Getty)
Bus
Con-X-ion provide shuttle bus services to and from the airport for about $20 per passenger (one-way) when leaving from a valid Brisbane hotel. You need to include flight details, pick-up time and luggage amount when booking to ensure prompt arrival.
Drive times from the CBD to the airport can vary depending on traffic congestion. Give yourself 20-40 minutes.
Taxi/Uber
The taxi rank is located centrally in front of the terminal, placing you closer to the departure gate than any other transport option. Brisbane's two taxi operators are Black & White Cabs and Yellow Cab. Both are almost identical in terms of service and availability.
The average taxi fare from the CBD to the Domestic Airport costs $50.
A new option made available to travellers earlier this year, Uber has quickly become a popular means of transportation. Those with the smart phone app can book a private transfer and pay via credit card details stored on the app.
The average Uber fair from the CBD to the Domestic Airport costs $45.
Similar to bus transfers, the journey length of taxi and Uber trips is greatly influenced by traffic. Allocate 20-40 minutes for travel time.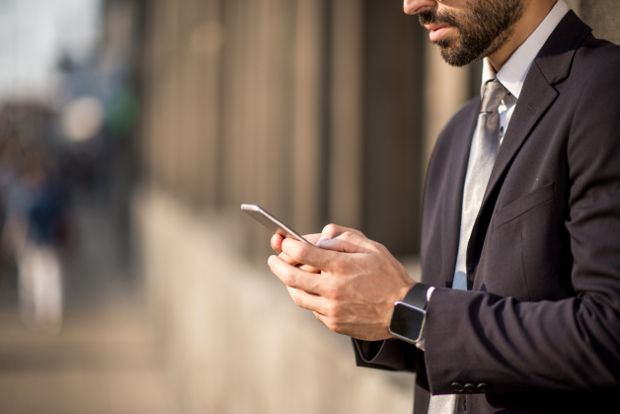 Order an Uber off your smart phone (Image: Getty)
Car
Business travellers living in Brisbane may prefer using their own car and paying for parking. This is a feasible option, thanks to the airport's extensive parking area and reasonable rates.
The price changes depending on the length of stay, but we recommend opting for the online deal if you'll be away for more than three days (from $99 per week).
---
What type are you? 5 Types Of Business Traveller
Flying with Qantas? New Qantas Lounge Planned For Brisbane
---
Sydney Airport (SYD)
Train
Sydney's Airport Link provides regular trains (approximately every 10 minutes) from numerous city-centre stops, such as Circular Quay and Central, to the Domestic Airport.
Running from 4.27am to 11.57pm (12.57pm on Friday), there's rarely a flight time the Airport Link can't service. Depending on where in the CBD you're departing, travel time stands between 10 minutes (Central) and 22 minutes (Town Hall).
One-way tickets cost $17 and the train drops you between Terminal 2 and Terminal 3.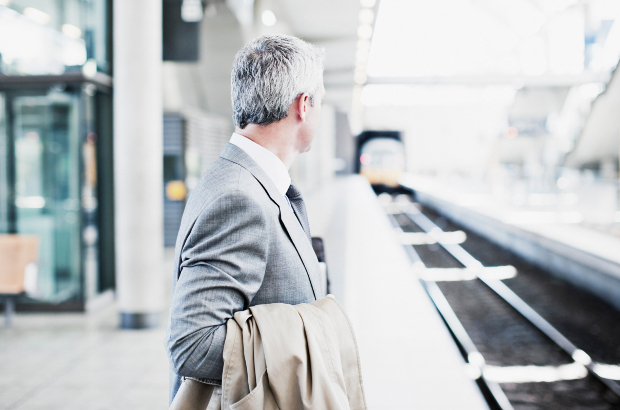 Sydney provides regular trains to the airport (Image: Getty)
Taxi/Uber
Taxis have their own sheltered rank at Terminal 1 and Terminal 2, which provide quick and easy drop-off. The average fare of a taxi from Sydney City to the airport is between $45 and $55, and the length of trip varies from 20 to 40 minutes depending on the time of day.
Common taxi operators include: Legion Cab; Silver Service; Premier Cabs; and GM Cabs.
An Uber driver can be booked with the smart phone app, and these days it doesn't take long to find an available car.
Expect to pay slightly more for this service since Uber removed its flat rate of $65 for rides between the CBD and Sydney Airport. Now travellers will have to pay about $75.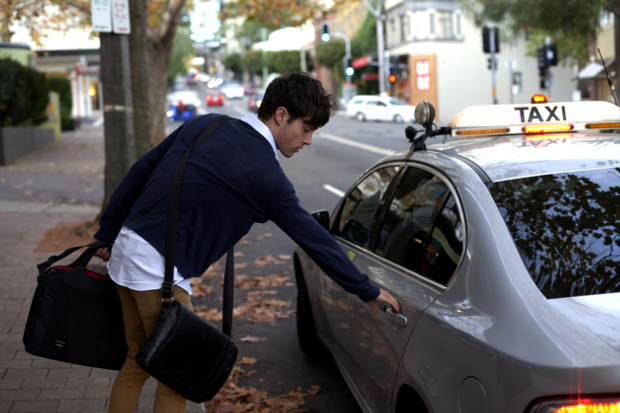 Jumping in a cab to the airport is easy (Image: Getty)
Car
Parking for personal vehicles at the Domestic Airport is located about five to eight minutes (walking) from the terminals. This doesn't include the cheaper Blu Emu parking, which shuttles passengers from the car park to the terminals every 15 minutes.
Car Park 3 (500 metres from the terminals) and Blu Emu are generally recommended for longer parking stays, with the latter servicing budget travellers. The rate for P3 is $45 a day, while the cost of parking in Blu Emu ranges from $30 (one day) to $120 (six days). 
Other Travel Articles You Might Like...