17 February 2016
Words by Ben Stower
I was visiting my cousin in Ireland. He hadn't been home for months and I'd just landed in England for a six-month jaunt.
A fellow Queenslander, I knew he'd be missing the sweet godly nectar of Bundaberg Rum, so I brought my own bottled in a generous flask.
Only I forgot it was in my carry-on.
I got my flask back, but the heathen poured it all out, leaving only the scent of Bundy on the inside. What cruelty.
Too many other travellers have encountered similar situations. Whether it's a precious snack you're saving for the flight or a friend's favourite drink, your heart will be more crushed than your checked bag when it's confiscated.
Avoid the heartbreak. Know exactly what food (and how much) you're allowed to bring onto a plane.
Note: The following may vary depending on your destination, so be sure to check with the country's customs website before packing.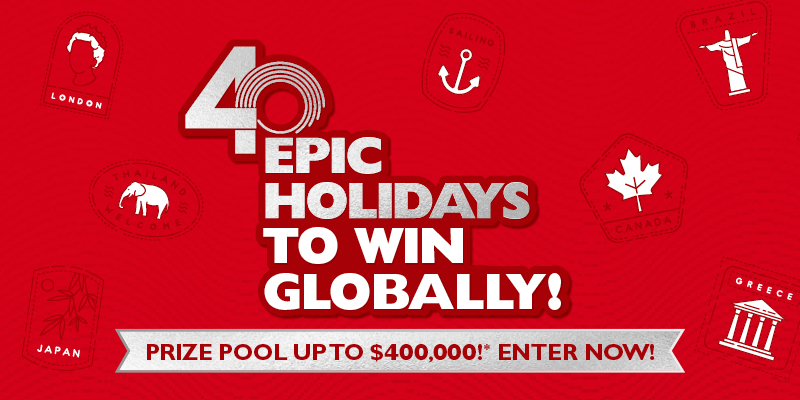 Make sure your alcohol is duty-free or less than 100 millilitres (Image: Getty)
Allowed
Any food item that can be classified as a pure solid is generally allowed onto a flight. Whether it will be welcomed by your fellow passengers is another thing entirely.
The following items handle plane conditions well and make for quality mid-flight snacks:
Dried fruit
Muesli bars
Pre-made sandwiches (avoid tomato or anything with juice unless you want soggy bread)
Celery, carrot sticks and other edible raw veggies
Nuts
Pre-made salad
Pre-made pasta dish
Bite-sized snacks
Pre-packed cereal, in the bowl packaging (ask for milk from the attendants)
Fast food is technically allowed, but we recommend eating it early on in the flight
Cakes and pies (may receive additional screening)
Items to avoid out of respect for yourself and other passengers include:
Soft fruits such as banana or avocado, which might get squashed in your bag
Kimichi, durian or any food that has a powerful and off-putting odour
Carrot and celery sticks are allowed, but you'll need to limit your hummus dip (Image: Getty)
---
Are you guilty? 5 Bad Airport Habits To Break
Who are you? 9 Types Of Passenger On Every Flight
---
Prohibited/Regulated
Keep in mind that the following food items can be brought onto a flight if less than 100 millilitres. However, seeing that it's extremely difficult to find them packaged in such a small size (unless you do it yourself), most view these as prohibited.
The above rule only applies for food items deemed liquids or gels.
Jam and syrup
Sauce
Dips and spreads
Soup
Salad dressing
Oil and vinegar
Salsa
Baked beans or anything solid that's sitting in a liquid substance
Gravy
Gel-based sport supplement
Yogurt
Wine, liquor and beer (does not apply to duty-free goods: see arrival country's rules on this)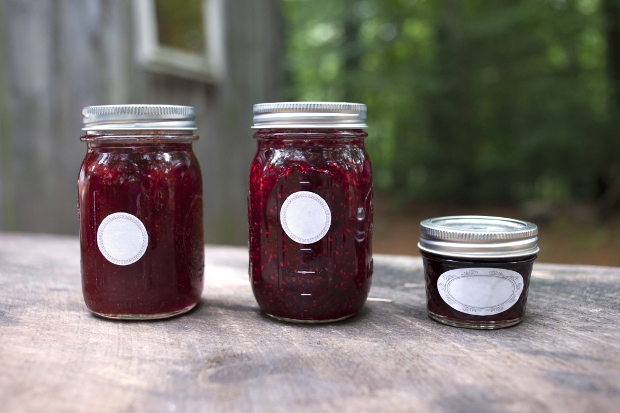 Be wary of the size when bringing liquids on board (Image: Getty)
Golden Rules
When deciding what food to take onto a plane there are five golden rules to having a good time:
Choose food that doesn't require cutting. Although forks and plastic and butter knives are allowed, this is one area that's more subjective.
If you're not sure, leave it at home. Don't waste your good food or expensive liquor down some airport terminal sink. Alternatively, you can choose to consume it before flying.
Baby food is exempt. When flying with an infant you'll find the carry-on food regulations significantly relaxed. It's not unusual to be allowed over a litre of breast milk along with additional amounts of liquid food.
Large quantities go in your checked baggage. It's still possible to transport your larger food items, but not via your carry-on bag. You can also choose to ship items if more convenient.
If you don't want to smell it, don't pack it. Air on a plane is recycled, so depending on your flight, you might have to endure the smell for hours (along with searing glares from everyone nearby).
Other Travel Articles You Might Like...