20 March 2015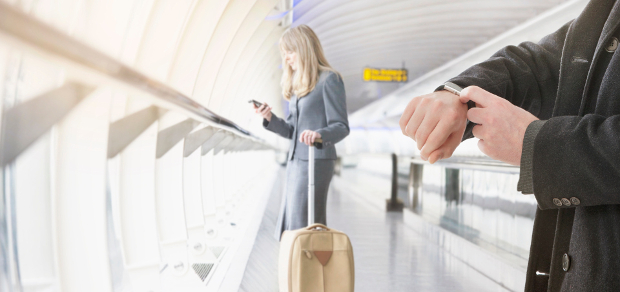 Words by Carlie Tucker
The tech world has been abuzz with excitement over the Apple Watch since it was announced all those months ago. Now with the Australian release date approximately a month away,  Qantas is jumping on the bandwagon by updating their smartphone app to suit the savvy wrist accessory.
The current smartphone app suits Android, iPhone, Samsung and Windows Phone, offering a range of features to assist in making your business travel easier. This includes notifications about your flight, driving directions to the airport, check-in, seat selection and Frequent Flyer login and points balance.
The new, updated app will provide similar convenience, continuing Qantas' effort to improve the customer experience  with technology.  It was designed to allow passengers to enjoy their time at the airport rather than worry about the status of their flight. It will alert passengers to flight notifications and information, including a colour scheme that will tell you if your flight is on time (green), delayed (orange) or cancelled (red).
Other helpful features included in the design include information about flight times, wait times, lounge access, Frequent Flyers and the Glances feature. The latter provides flight information with a single touch. For example, you will be able to find out which carousel to pick up your baggage at a touch.
The new app is completely free to download and is ready for the release of the Apple Watch on 24 April.        
Other Travel Articles You Might Like...