27 February 2015
On your way to a Qantas Club? You had better spruce up because the airline's style brigade is on alert. From April 1 (no joke), Qantas will be more closely monitoring its 'smart casual' dress code in Qantas Clubs and business lounges in Sydney, Melbourne, Brisbane, Perth, Canberra and Adelaide.
You'll need to swap the singlet, crop top, boardies and pluggers for some smarter gladrags if you want guaranteed entry. Although if you're a miner, you'll scrape through in high visibility workwear because it is classified as uniform.
The dress standards will be applied on a case-by-case basis and the style brigade will be judging on overall appearance rather than simply individual items. So if you're a man wearing tailored shorts and a polo shirt with thongs or a woman wearing a singlet, you'll probably be allowed in.
Qantas travellers in regional areas, such as Darwin, Cairns and the Gold Coast, might consider themselves lucky as they will not be under the same scrutiny.
Qantas has said the move was in response to customer feedback. There have been complaints from frequent flyers about the tendency for some passengers to wear sloppy attire in the lounges, particularly in Perth and Brisbane. 
"Entry may be refused at the discretion of the lounge staff if visitors do not meet the appropriate standard," the airline said. "We want to create a comfortable atmosphere in our lounges that all visitors can enjoy."
So to make things a little easier, we've put together a few tips to help you impress the style scrutineers: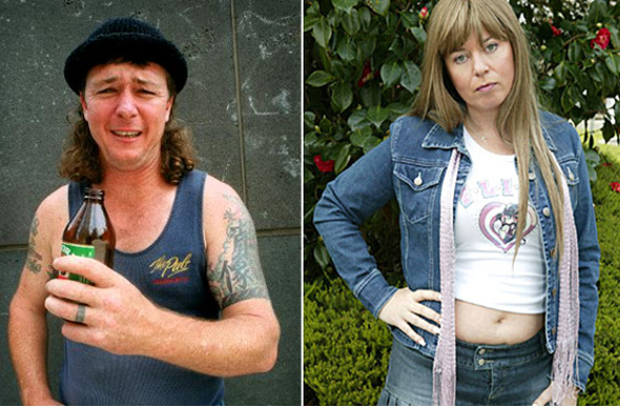 What not to wear:
Thongs, a.k.a. pluggers – great for the beach but not for Qantas Club. Leave these in your bag or at home. Ladies might get away with fancy thong-style slip-ons and men with smart leather slides. 
Crop tops – muffin tops are to be seen at the buffet not hanging off yourself.
Singlets – these are pretty much undergarments so cover up. Ladies might get away with dressy sleeveless tops.
Swimming gear – even if you are heading for some awesome beach action, pack the board shorts, bikinis, wetsuits and mankinis away in your bag until you get there.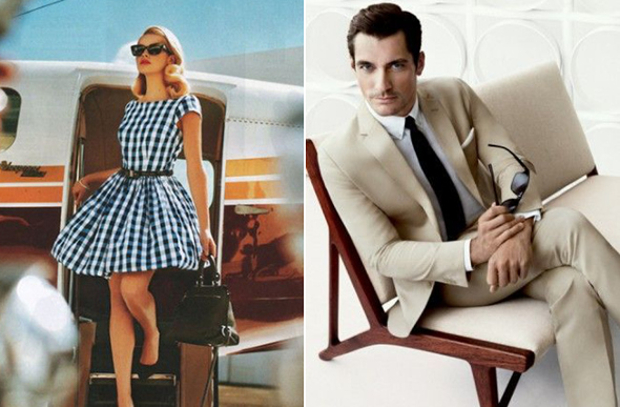 What to wear:
Ladies, don heels or fancy flats and parade your dresses, dressy tops, tailored pants, trendy jeans and skirts that aren't too mini.
Gents, pop on some trendy slip-ons or lace-ups and opt for suits, collared shirts, tailored knee-length shorts, tailored long pants and trendy jeans.
It will be interesting to see how these stricter dress guidelines take effect, perhaps this new crackdown will spur on a little fashion competitiveness in the Qantas Club, who knows? 
Images: The Sunday Mail (first male)/Mavatar.com (female), Banana Republic (second male)
Other Travel Articles You Might Like...
Request an appointment with a Business Travel expert