15 July 2015
Words by Carlie Tucker
Even though the cooler temperatures of winter have settled in, that doesn't mean you have to forego the fitness routine. In fact, some might argue that taking to the track for an afternoon run is better without the sweltering temperatures of summer. So lace up those trainers and put on a hat because we're exploring the best running tracks in Melbourne.

Image courtesy of Wikipedia
Princes Park (3.2km)
Sitting less than 15 minutes from the city centre, Princes Park calls to runners looking for a quick session before or after work. The perimeter trail takes you around the green expanses of the park with level, concrete paths through the trees. There are also trails crisscrossing the lawns, adding the option for a little variety if you get bored running in circles. It's well-lit at night, but can be a little bit busy in after work hours.
Pros:
Convenient
Suitable for beignners
Well-lit at night
Cons:
Can get busy in the late afternoon
The shorter distance may not be a challenge for experienced runners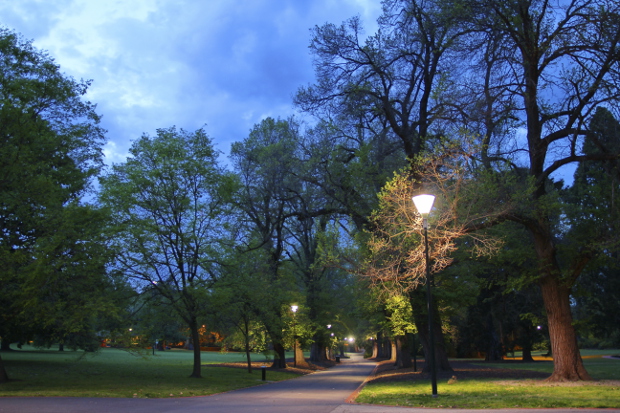 The Royal Botanical Gardens  (3.8kms)
When it comes to running in Melbourne, there are hardly any spots more popular than the Royal Botanical Gardens, specifically 'The Tan'. This track around the gardens is popular with the city's fitness diehards, so be prepared to rub shoulders with equally enthusiastic runners. Nevertheless, the surrounding natural beauty will make it all worth your while as you marvel at the lovely trees and flowers that shade the path.
It's great for runners of all levels with up/downhill stints providing a little extra challenge. There are also markers every 250 metres and clocks so you can time your progress. 
Pros:
Beautiful scenery
Markers and clocks to keep track of your progress
Cons:
Very popular city attraction, so gets busy
Shorter distance may not be enough for experienced runners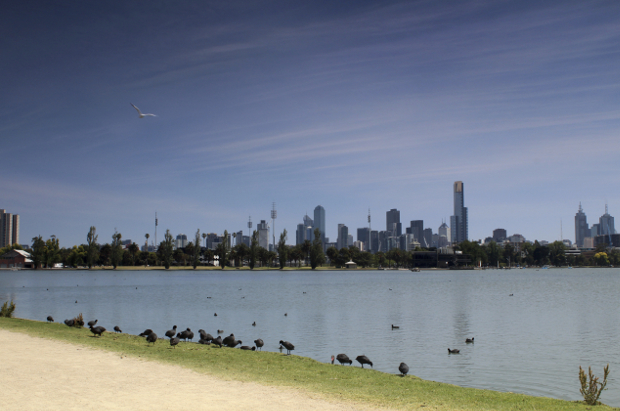 Albert Park Lake (5km)
Another track close to the heart of Melbourne, the Albert Park Lake run is a popular choice for those that want a little more of a challenge. The trail combines pavement, gravel and sand paths along the perimeter of the lake. Catching glimpses of local birdlife, including black swans, is definitely a bonus.
The trail is flat all the way and offers up work-out stations along the way. If you're a beginner, once around will probably give you a great workout. For those that need a little more distance, double up for a solid 10 kilometres.
Pros:
Lovely water scenery
Great for runners at all skill levels
Workout stations provide additional challenge if needed
Cons:
All flat terrain
A popular track that can get busy particularly on the weekends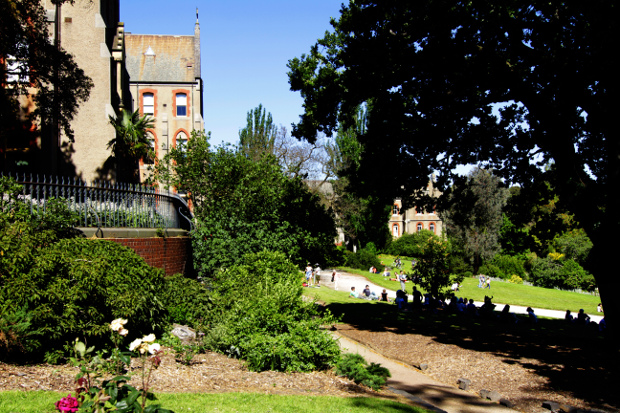 Abbotsford Convent (various distances)
If structured running is not your style, the Abbotsford Convent gardens are just the ticket. Approximately 20 minutes from the city centre, this running hotspot is a great change of scenery. The trails are relatively flat, leading in all directions. A run past the Collingwood Children's Farm to see the animals is a popular choice, as is the trail along the river. Because there is no set route, it's worth doing a little bit of planning before you set out, just so you know where you're starting and finishing. 
Pros:
Varied trails make for a running adventure
Lovely gardens and scenery
Cons:
No set paths require a bit of planning
Can get busy on the weekends with visiting tourists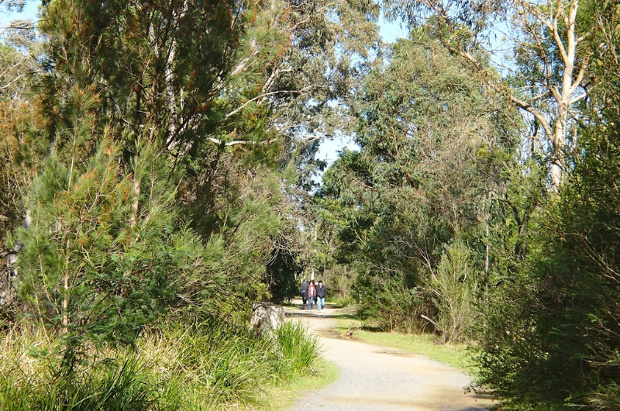 Lysterfield Lake Park (various distances)
If you're looking for the trail less travelled, you'll have to get out of the city. 41 minutes outside the city to be exact. Lysterfield Park is an ideal option for those that prefer the peace and quiet of nature. It may be a bit of a drive, but it's worth it for the variety of running and walking trails that traverse the natural bushland.
Try the five kilometre run around Lysterfield Lake, or fork off on one of the many nature trails to explore the native conservation areas. There are also dedicated cycling trails if that's more your speed. 
Pros:
Tranquil setting
Various trails for walking, running and cycling
Cons:
Other Travel Articles You Might Like...