11 August 2015
Words by Carlie Tucker
Fitness gurus can find it challenging to get in adequate exercise when travelling in the name of business. It doesn't have to be that way though. Turn the city into your gym by heading out for a run. In the name of maintaining those fitness routines on the road, we've compiled the top spots to take a jog in Sydney, Melbourne and Brisbane. Now it's time for Perth.
 It doesn't matter if you're a diehard runner or just want to break out for a brisk walk, these Perth tracks cater to all fitness levels with varying distances and sights to challenge and engage en route to staying fit on the road.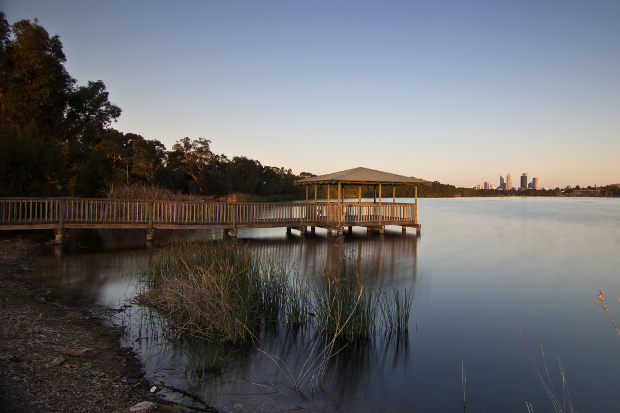 Lake Monger (3kms)
Situated less than 10 minutes from the city centre, Lake Monger is a great option for beginners or those that just want a quick and easy run to kick off the day. The loop is mostly flat, circling the lake through the Lake Monger Reserve, but offers serene views of the city over the glassy surface of the water. There is also a chance to peep the city's famous black swans as you go.
Pros:
Perfect for beginners
Spring-time runners may glimpse swanlings
Cons:
Short track isn't much of a challenge for advanced runners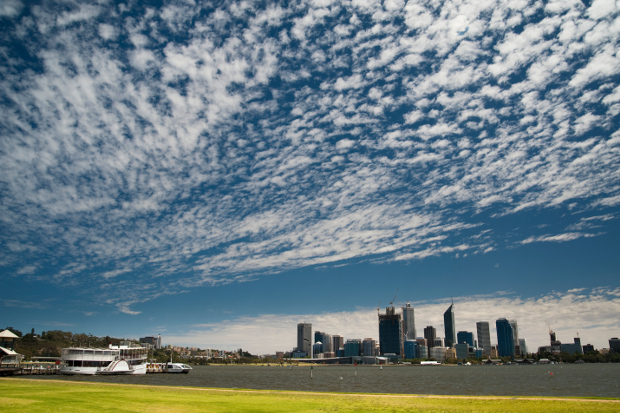 The Bridges (10km)
So named because of the annual 'ASICS Round The Bridges' marathon, this route is a local favourite. Starting along the Perth foreshore, it runs across the Narrows, South Perth and Victoria Park river frontages before doubling back across the Causeway to cover a total of 10 kilometres. It may be a standard loop that's mostly flat, but what it lacks in terrain variety, it more than makes up for with sensational city and river views. 
Pros:
Easily accessed from the city centre
Marked 200m intervals from Mends Street to Swan River Trust
Dedicated path for running and walking
Cons:
Terrain variety is limited for those that love the challenge of a hill or two
Can get busy in the early afternoon through the summer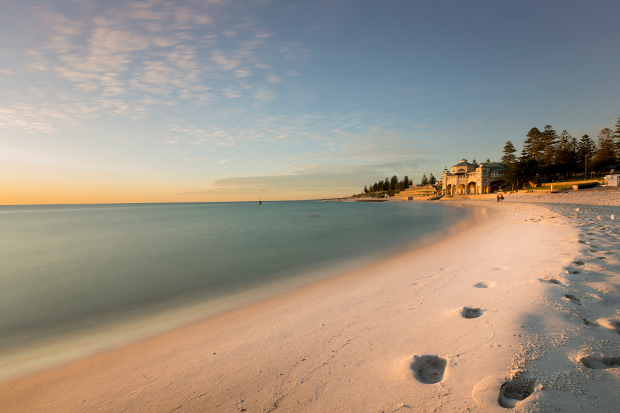 The Perth Coast (up to 25kms)
When it comes to morning or afternoon runs, you can hardly beat a jaunt along the beach. Perth offers up an impressive coastline that begs runners to take advantage of stunning views with sandy shores offering that little bit of extra challenge. Choose to run the full 25 kilometres from Cottesloe to Hillarys, or turn around to double back at any point. Scarborough Beach is roughly halfway.
Pros:
Provides great distance variety
Cafes along the way are great for coffee cool downs
Beautiful ocean views
Cons:
A bit more of a trek from the city centre, sitting approximately 30 minutes away
Weekends are busy, particularly through the summer

Image courtesy of J. Crandell via bgpa.wa.gov.au
Bold Park (various distances)
The beauty of Bold Park is that it's not quite as busy as some of Perth's more popular tracks. With a few different trails to choose from, you can traverse this bushland reserve with as much challenge as you like. Nature paths are punctuated by plenty of native flora and fauna, so there's plenty of beautiful scenery to keep you engaged as you go. What's better is that the terrain is varied, throwing in a hill or two along the way for that little extra challenge.
Pros:
Variety of trails and distances available
Quiet and off the beaten path
Cons:
At 20 minutes from the city centre, takes a little more effort to get there

Image courtesy of D. Blumer via bgpa.wa.gov.au
Kokoda Track in Kings Park
If you really want to challenge yourself, you may want to consider adding some steps to your run. Most fitness buffs will head straight for Jacob's Ladder in Perth, but the Kokoda Track in Kings Park is just as good if not better. The trail begins at Kennedy Fountain with 150 steps featuring a vertical rise of 62 metres. Beautiful green surrounds are sure to be a welcome distraction as your legs start to burn while making your ascent.
Pros:
Great for those looking for something a little different
Quieter and less frequented than some other trails in the city
Provides stopping points to catch your breath and learn about the Australian Troops
Cons:
Relatively short compared to others on the list, but challenging none the less
Path is not lit for evening runs; best to tackle this one in the morning
Other Travel Articles You Might Like...