9 October 2015
Words by Danny Venzin
Having nowhere to exercise definitely won't be an excuse for not staying fit during a trip to Hobart. Tasmanians just love to get outdoors and there are plenty of easily accessible places to join them. Here are five of Hobart's most splendid and accessible running trails – remember to pack your camera, as well as your running shoes.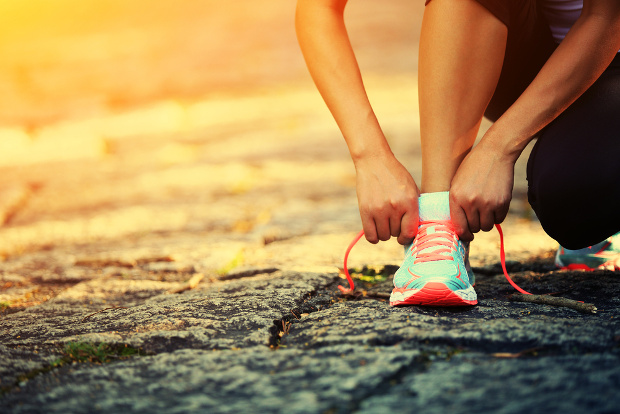 Sandy Bay Road (up to 7km)
Sandy Bay Road runs right from Davey Street in the CBD all the way to the edge of town. Starting from Saint David's Park, this popular running road is great for taking a few pit stops at some of Hobart's famous sites, such as Salamanca Market in Battery Point.  If you've got the stamina, run the whole seven-kilometre route to Cartwright Reserve.
Pros: Lots of shops and cafes along the way; and you can cool off with a swim in the bay.
Cons: Some traffic to deal with.
Mount Wellington (14.2km)
Once a year, Tasmania's fittest test their stamina on the Point to Pinnacle half-marathon, a 14.2-kilometre trek from Battery Point up to iconic Mt Wellington. The rewards when you reach the top are well worth it but you don't have to set aside a day to enjoy the trails around this Hobart beauty. You'll find various walking tracks in Wellington Park but pick a stretch of Pinnacle Road if you want to conquer the summit.
Pros: Panoramic views of the city; and uncrowded trails.
Cons: It gets cold at Mt Wellington, even in summer.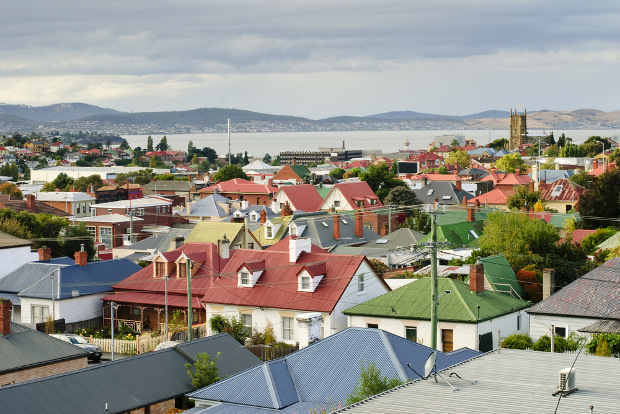 Innercity Cycleway (15.6km)
It's called the Innercity Cycleway but runners and walkers are more than welcome here. Starting at the Hobart Cenotaph on Queens Domain, this track runs along the Derwent River and passes under the Tasman Bridge. The super-fit can continue all the way up to MONA then catch the ferry back to town.
Pros: Lots of facilities along the way; and you can stop at the Cadbury Chocolate factory.
Cons: Road crossings.
Urban Park Loop (3.4km)
Surround yourself with Hobart's historical parks in this four-park inner-city loop. Starting at Parliament Square, make your way up to Franklin Square, loop down to Saint David's Park, and then try not to get distracted by the cafes and shops along the way down to Princes Park.
Pros: See many of Hobart's architectural highlights; starting points are close to most central hotels.
Cons: Some navigation is needed.
Risdon Brook Dam (4.3km)
Just 15 minutes by car and you'll be over the Tasman Bridge, out of Hobart and jogging around Risdon Brook Dam. A popular summer destination for Hobartians, the dam has a wide and flat gravel track that wraps around the pretty reservoir. If you want to mingle with the locals, every Saturday morning at 9am you can take part in a free fun run.
Pros: Lots of facilities; flat running track.
Cons: You'll need private transport to get there.
* Photos courtesy of Shutterstock
Other Travel Articles You Might Like...
Request an appointment with a Business Travel expert