3 June 2015
Words by Carlie Tucker
Melbourne is considered to be one of the most liveable cities in the world and for good reason. The City by the Bay is an international cultural hub with vibrant art and architecture, a thriving food scene and top local attractions – basically everything you need for a prime stopover destination that doesn't skimp on fun.
If you're lucky enough to find yourself in Melbourne for 24 hours, here's a quick guide on how you can fill your time, leaving the city with fond memories and an appetite for more.

Image courtesy of Cumulusinc.com.au
Where To Eat
One of the biggest drawcards of the city is the food scene. New restaurants serving up the latest food trends stand next to established eateries with stalwart reputations for being the best in the city. There's no shortage of choice when it comes to food, but here are a few top picks:
Breakfast:
If you prefer a sweet start to the day, you can't pass up Cumulus Inc on Flinders Lane. Their Madeleines are light and delicious with a delightfully tangy lemon curd centre. If you're after a bite accompanied by a shot of fantastic coffee, Patricia on Little Bourke Street is a great choice.
Lunch:
Perfecting lunch on the go, Earl Canteen serves up restaurant-quality sandwiches with fillings such as roasted pork belly, smashed beef and red pepper meatballs and harissa lamb. If you have a bit more time on your hands, 90 Secondi serves up traditional style pizzas with toppings ranging from pumpkin to prawns.  
Dinner:
If you're after great food that doesn't break the bank, Charlie Dumpling offers an array of bites at reasonable prices. This includes classic BBQ pork buns, steamed savoury dumplings and a sweep of sensational sweet dumplings. For those looking for a meal with a little experience thrown in, Flower Drum has been deemed one of Melbourne's finest Cantonese restaurants for more than two decades.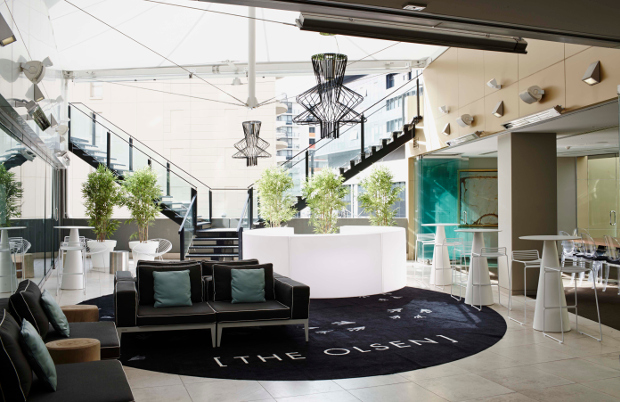 Where To Stay
Finding a quality stay in the heart of the action is easily done as a number of boutique-style brands have popped up across the city. For those that love to think outside the box, the Art Series Hotels – The Cullen, The Olsen, The Blackman and The Larwill Studio – are funky but cosy with artworks from several Australian artists playing a key role in the hotel design.
Signature bedding can be expected across all rooms along with hotel extras available for your convenience. This includes SmartCar and vintage bicycle hires to zip around the city with ease.  All four hotels are also part of the SmartSTAY program, offering FCBT clients exclusive extras.
If you're keeping an eye on your travel budget, the Vibe Savoy Hotel Melbourne is a great option. It's another SmartSTAY hotel that also offers the convenience of a central location close to many of Melbourne's top attractions. It also comes complete with well-appointed comfortable rooms and a sweep of on-site amenities for the convenience of business travellers with busy schedules.
What To Do
From hidden laneways to cultural precincts, Melbourne caters to all tastes when it comes to getting out and about.
As a first stop, Federation Square doesn't disappoint. This bustling epicentre is home to a number of top museums, events and experiences. Learn about the history of Australian Art at The Ian Potter Centre or head to the Australian Centre for the Moving Image for a fascinating look at the evolution of the moving image.
Wander a bit further from Fed Square to discover some of Melbourne's brilliant street art. Hosier Lane is a mere four minutes away, displaying the ultra colourful artworks sprayed across the brick walls. It's an ever-changing canvas for both veteran and up and coming artists.
Speaking of laneways, Melbourne is famous for them with walking tours available to take you down some of the city's best hidden gems. Or simply set out on your own. Turning down any number of these side streets will reward you with distinctive boutiques, hole-in-the-wall eateries and quality cafes.
Cap your 24-hour Melbourne journey off with a trip to the tippy top of the tallest building in the city. Open from 10am to 10pm every day, the Eureka Tower stands 297 metres above the city with a Skydeck providing unbeatable panoramas across the city. You can also test your nerve with the Edge experience in which you stand inside a glass cube that projects out from the 88th floor to suspend you nearly 300 metres over the city below! 
Other Travel Articles You Might Like...