15 July 2015
Words by Ben Stower
Australia's two major airlines, Virgin Australia and Qantas, incentivise frequent flyers with their own benefits programs. Amassing frequent flyer points can yield invaluable rewards such as flights, electronics and business-class upgrades.
Despite the pros, many people still aren't getting the most out of their frequent flyer schemes, because of the incorrect belief that they can only amass points by flying. On the contrary, there are numerous other ways to earn frequent flyer points, many of which occur in every-day life.
It's time we all started reaping the rewards of being a frequent flyer member, so here's a rundown on some of the ways you can earn points without actually getting on a plane.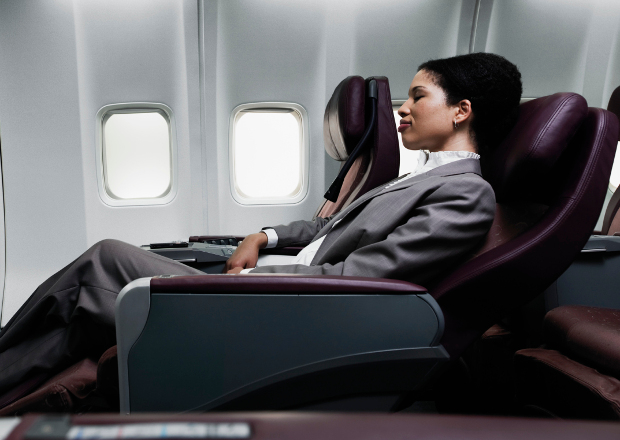 All images: Getty
Credit Card
One of the most effective ways to garner Qantas or Virgin frequent flyer points is by applying for a credit card with an Australian bank linked to either carrier. These cards allow you to earn points for every dollar you spend.
The earning rate varies depending on what card you use. Qantas reward points usually range between 0.5 and 1.5 points per dollar spent, while Virgin gives anywhere from 0.5 to three points per dollar spent.
Fuel & Groceries
Many people don't realise they can log into their Woolworths Everyday Rewards account and change their preferences to earn more Qantas frequent flyer points. By doing this, you can increase point earnings when you buy groceries at Woolworths or petrol from Caltex, receiving one point for every dollar you spend over $30 at Woolworths and two points for every litre of fuel you buy at Caltex.
Virgin Velocity has partnered with BP Australia to reward members with two points for every litre of fuel up to 150 litres and every dollar spent in store up to $100 per transaction.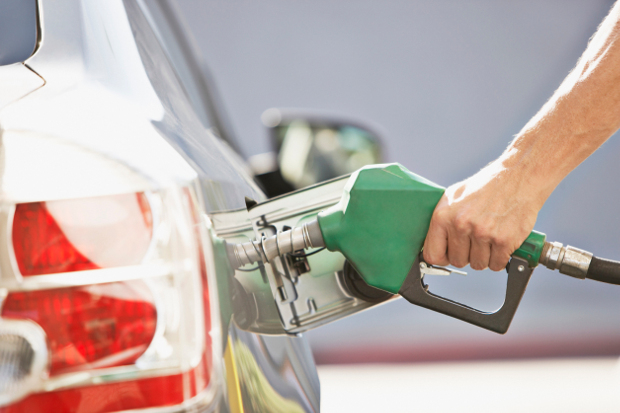 Lifestyle Purchases
As a Qantas Frequent Flyer member you can earn points for purchases at Woolworths group companies including Big W, BWS and Cellarmasters, along with digital gift card purchases at select retailers such as David Jones, JB Hi-Fi and iTunes.
Virgin Velocity members receive two points for every dollar spent at Jetts Fitness including bonus points for visiting the gym five or more times a month. You can also earn points for purchases in the Velocity eStore.
Cars & Hotels
Next time you need to hire a car, consider doing so with Avis or Budget to be rewarded with three Qantas Points for every dollar spent on time and kilometre charges. You can also earn 700 points every time you rent a car outside of Australia through the Qantas website.
Similar to car hire, booking accommodation with a Qantas-affiliated hotel (more than 100,000 around the world) gives you three points for every dollar spent. Partner hotels include Hilton, Hyatt, Marriott and InterContinental.
Virgin has connections with Europcar, Thrifty and Hertz, so you can receive three points for every dollar when hiring a car within Australia and New Zealand, and 800 points every time you hire a car with either of these three companies in any other country.
Velocity members also earn a range of points when they book with Virgin's partner hotels such as Hilton, Travelodge, qualia and Jumeirah Hotels & Resorts, or when booking through hotel provider Agoda.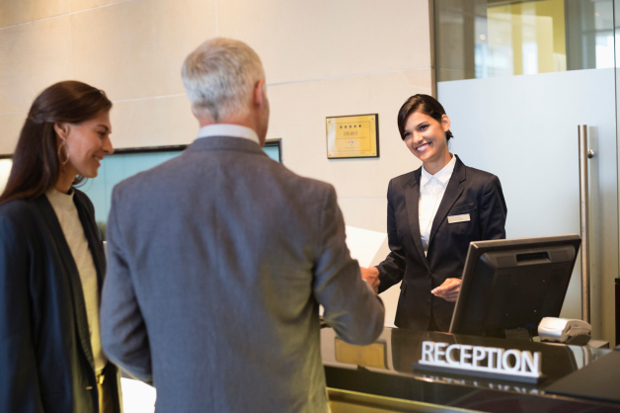 Dining Out
Reel in the frequent flyer points while dining at one of Qantas' participating restaurants. There are more than 2,000 restaurants across Australian cities including Sydney, Melbourne and Brisbane. You earn 100 points every time you dine.
Booking a restaurant through Virgin's online system rewards Velocity members with 300 points for every honoured reservation. You can find multiple registered establishments in all major cities around Australia.
Travel Money Cards
Qantas Cash is a pre-paid debit card that can be used around the world wherever Mastercard is accepted. Qantas Cash is similar to travel cards offered by banks in that it allows you to load multiple foreign currencies and lock in exchange rates. However, it comes with the added benefits of no loading fees and the ability to earn Qantas Points every time you spend money.
Virgin's versions of the travel money card, Global Money, is identical to Qantas', with no loading fees, multiple currencies and point-earning schemes.
Both carriers provide solid options when it comes to international and domestic spending. Overseas purchases on either card reward you with one point for every dollar spent and local purchases deliver one point for every two dollars spent.
Unexpected Earnings
Qantas Frequent Flyer points can be earned in the most unusual ways. Selling or leasing property with LJ Hooker can yield between 10,000 and 20,000 points. Purchasing ski packages with Skimax delivers up to 2,000 points into your account and you can even use the Qantas Frequent Flyer Toolbar for web searches, which can generate up to 150 points each month. That's what we call productive procrastination.
Both Qantas and Virgin cater towards golf players. With Virgin's Golf2Day member-only program and the Qantas Gold Club, you can earn points while enjoying a round or more on courses across the world.
Other Travel Articles You Might Like...