6 June 2016
Words by Renae Spinks
By the stairs at Wavelength International's Sydney office is written the words: "We impact community."
The medical recruitment agency makes more than 2,000 locum doctor placements and 150 permanent doctor placements a year and its 70-odd staff are passionate about their role in communities across Australia, New Zealand and Singapore.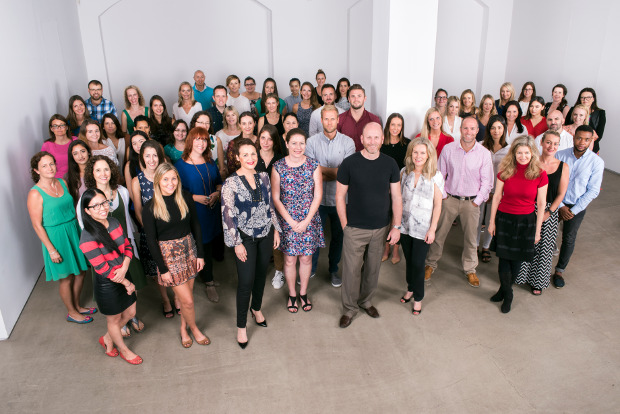 Wavelength client relationship manager Richard Taylor says: "Being aware of the role we play, albeit a very small part, in providing health services to particularly rural and remote Australians is really important to us.
"Our employees have a huge passion for what they do, and recognise that without our services there would be people who went without health care, and that really drives our attitude and our approach to being as good as we can."
The company was started by co-directors Dr John Bethell and Claire Ponsford from their front room in 1999, servicing Australia and New Zealand, and expanding to Singapore in 2009. It also has a migration and regulatory team made up of registered migration agents, to handle migration, medical registration and relocation.
"We recruit junior doctors, specialists and general practitioners," Mr Taylor says. "We work with the vast majority of hospitals and health services in Australia, and hundreds of general practices. I think the official number over 16 years has been that we've recruited for close to 1,000 healthcare employers."
---
Raise a glass: Talking Business and Travel with Vinomofo
FCBT Q&A: Talking Business Travel with Manager Nicolas Dixon
---
The company is routinely named one of the best places to work in Australia; and was recently named one of the best in Asia.
Mr Taylor says the secret is in valuing your employees.
"I've never worked in an organisation that values its employees as much as Wavelength does," he says.
"Wavelength is very family-friendly business. They are an organisation which values flexibility, values hard work, and they're a very ethics-based organisation. The investment and commitment to its people is what makes it such a great place to work."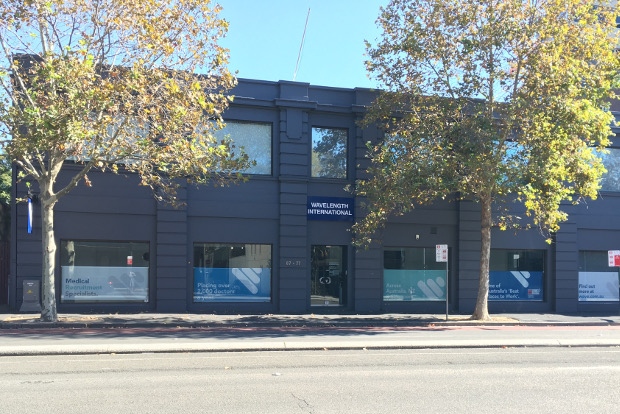 Wavelength also knows how to party, holding three events a year – the Wavie of the Year Awards, the Christmas party and the birthday party, as well as monthly and quarterly awards for employees. "We constantly recognise good achievement."
Wavelength partners with Flight Centre Business Travel on the amazing achievement of getting all those doctors where they need to be, along with accommodation and car hire – something Mr Taylor describes as "a real jigsaw puzzle of logistics".
He says Wavelength would have people in the air nearly every day, with most of the travel to rural and remote Australia.
 "So anywhere from northwest Tasmania to the Kimberleys to rural Queensland, Broken Hill – you name it. Almost anywhere Rex flies, we'll be sending someone and almost anywhere Qantas flies.
"Often people are routed through other locations, as well, maybe flying from Auckland to get to Broken Hill, routed through Sydney; or flying from Sydney to Broome and they have to route through Perth. So there is a level of complexity to the bookings and making sure the connections work."
This is where Flight Centre Business Travel comes in.
"It's just the convenience of having access to all of that at our fingertips and ensuring that travel arrangements run smoothly for those locums, because they need to be there when they say they're going to be there," Mr Taylor says.
"If they're not, medical services don't get delivered. It's having that peace of mind."
To learn more about Wavelength International, visit wave.com.au

Other Travel Articles You Might Like...