3 November 2016
Words by Carlie Tucker
If you travel frequently for work and you're not part of a frequent flyer program, you may just want to consider your options. With all major airlines vying for your business, these loyalty programs continue to pull out all of the stops to encourage loyalty. Many passengers assume that only top tier members get all the benefits, but most airlines dish out some pretty great rewards* across the board. Here's just a taste of what you can get regardless of your membership status:
Beginners Frequent Flyer Status
Velocity Silver:
Velocity status starts off at Red, but it doesn't take much to jump up to Silver. In fact, as soon as your Status Credit balance hits 250 and you've flown two eligible flights, you'll be upgraded to Silver.  At this point, the member benefits start rolling in. One of the more attractive benefits, though is two single entry passes to the Virgin Australia Lounge, which are valid for 12 months. Not content with single entry passes? Silver status also comes with a discounted annual membership price. You'll pay just $300 and the fee is waived.
Qantas Silver:
Upon joining Qantas' frequent flyer program, you'll start out on the Bronze level. Much like Velocity, though, it doesn't take much to get up to Silver status. 300 Status Credits will get you there. Once you hit Silver status, you'll immediately start to earn 50% more Qantas Points with every eligible flight on Qantas or Jetstar. It's a fantastic bonus that helps you acquire Qantas Points at a quicker pace, which can be used on free flights and upgrades.  
Emirates Skywards Blue:
When you join the Emirates Skywards program, you'll start off on Blue, which definitely comes with some pretty great perks. One of the more interesting ones, though, is  the ability to save your personal preferences in your Skywards account. Simply complete the personal preferences page in your account and Emirates will make every effort to fulfil those preferences when you fly. For example, if you prefer a window seat, the airline will book you one if available. As you move up the tier ladder, you can expect everything from your favourite in-flight drink to VIP invitations to events relevant to your interests indicated in your account.  
Etihad Guest:
If you're new to the Etihad loyalty program, you'll start out as an Etihad Guest, which was designed to reward new members from their first flight. While you'll have access to a dedicated website and secure online access to your account, plenty of online mile redemption opportunities and upgrades using your miles, it's the family membership opportunities that stand out for this airline. Etihad allows you to pool all the Etihad Guest Miles earned by anyone in your family (up to eight members).  That means if you or anyone in your family is running short on miles for an upgrade or reward flight, you can share them around.
---
Looking for more information on frequent flyer programs?
6 Things To Consider When Choosing A Frequent Flyer Program
Clearing Up Common Frequent Flyer Myths
---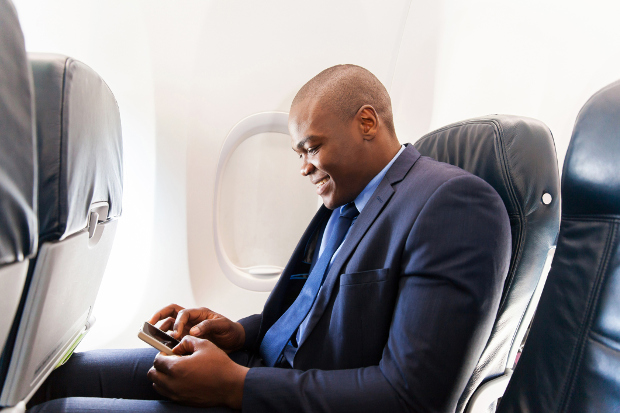 Intermediate Frequent Flyer Status
Velocity Gold:
Frequent flyers that take to the skies more often should have no trouble moving up to Gold status with Velocity. And when you get there, the benefits are a bit more plentiful. One of the best (for business travellers in particular) is priority security screening across major domestic airports. This includes a designated security lanes in Melbourne, Brisbane, Perth, Gold Coast and Ayers Rock. It's an especially helpful little bonus if you ever find yourself a little bit late, dashing through the airport to catch your flight.
Qantas Gold:
Qantas Gold status comes with a number of fantastic benefits, but one thing many frequent business travellers get plenty of use out of the complimentary Qantas Club membership that comes with Gold status. Not only will you be able to enjoy the facilities of the Qantas club at both domestic and international departures, your status also allows you to invite one guest and up to two children to join you in the Qantas Club lounge.    
Emirates Skywards Silver and Gold:
Moving up the status ladder with Skywards goes from Silver to Gold. Each offers a distinct set of benefits that get more generous as you move up. This includes complimentary excess baggage allowances. Silver members have access to up to 12 kilograms of additional luggage at no extra charge, while Gold members have access to up to 16 kilograms of additional luggage at no extra charge. It's worth double checking the rules and regulations of the airports you're departing, as some may have additional restrictions that could take priority over this extra allowance.
Etihad Silver and Gold:
Similar to Emirates above, the status tiers for Etihad move from Guest to Silver to Gold. These middle to upper tiers definitely see an increase in benefits, which is great for flyers that prefer to fly with Etihad. One of the really great features for both Silver and Gold members is the Guaranteed Economy Class Seat availability. That means you can book a seat on your preferred flight up to 48 hours (for Silver) and 24 hours (for Gold) before departure and you're guaranteed an economy class seat. It goes a long way in ensuring you get to fly the day and time you need.
Advanced Frequent Flyer Status
Velocity Platinum
Platinum status with Velocity comes with all of the above mentioned benefits as well as quite a few more. This includes Velocity's unique UpgradeMe Points program. With the Platinum member offer, you will be entitled to four complimentary fare upgrades per year from a Freedom fare to a Business Class seat on Domestic, Trans Tasman or International Short Haul flights. These complimentary upgrades can be used for yourself or a guest. You can also request an upgrade at any time after you've booked your flight, up to two hours prior to departure.  
Qantas Platinum and Platinum One
Reaching Platinum status with Qantas is all about the VIP treatment. Moving on to Platinum One status is all about the VVIP treatment. Both are certainly worth the effort that goes into collecting points and status credit as you gain access to a number of convenient bonuses. This includes Preferential access to Reward Seats. Exchanging your frequent flyer points for seats is one of the best ways to get bang for your buck, but there are only a certain number of Reward Seats available. If you're a Platinum or Platinum One member, you will get first choice of these seats on select flights. Preferential treatment when it comes to free flights? I think we can all agree that's pretty fantastic.
Emirates Skywards Platinum
Platinum status is the highest tier for the Emirates Skywards program, which means members at this level have access to the full range of benefits and extras provided to frequent flyers. This includes the power to share your privileges. Platinum members are able to nominate a spouse, partner, business colleague or friend for Skywards Gold membership. To nominate your Gold partner, simply visit the Benefits section of your Skywards account.   
Etihad Platinum
Etihad's top status tier is also Platinum. This top status comes with a huge number of frequent flyer perks designed to increase your comfort and convenience when flying the friendly skies. One of the coolest that will definitely have you feeling like a VIP is the fast track through immigration and baggage benefit. Regardless of your cabin class on any Etihad flight, you will be able to take advantage of the airline's fast-track service through immigration. Your baggage will also receive priority attention, coming off the plane first to ensure your time at the airport is as seamless as possible.  
If you have any questions about frequent flyer programs, contact one of our knowledgeable Travel Managers on 1300 797 826. Not only can we help you find a program that best suits your travel needs, but we can also help you get the most point-earning potential out each and every booking.
Images courtesy of Getty
*Terms and conditions apply across all frequent flyer programs and benefits mentioned.
Other Travel Articles You Might Like...
Request an appointment with a Business Travel expert