16 December 2015
Words by Ben Stower
Ear plugs can be uncomfortable, a little gross and easy to lose. However, on long flights, surrounded by passengers who don't know what an 'inside voice' is, ear plugs can also be the difference between restful sleep and mid-flight war.
Not all ear plugs are created equal. The ones on this list are at the top of the market, tested and recommended by frequent business travellers.
But remember, no plug will ever create perfect silence, as the eardrum can pick up sound vibrations through the body.
The following will hopefully get you close.
1. Original EarPlanes
Approx. $18.50 for three pairs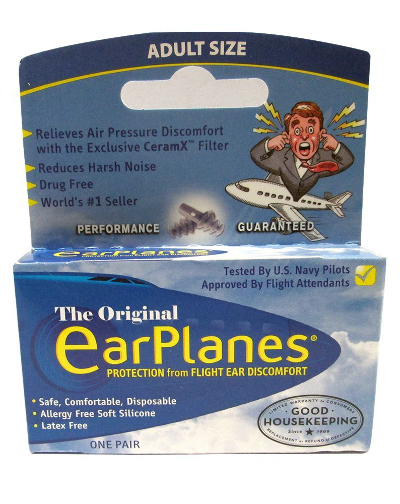 Many flyers encounter discomfort when wearing ear plugs, due to changes in pressure. This pain can be significantly reduced when wearing the popular Original EarPlanes.
Tested by US Navy Pilots and approved by flight attendants, these silicone plugs relieve air pressure discomfort while also reducing harsh noises.
More of a jack of all trades instead of a dual threat, the plugs aren't as effective as some of the other noise-focused varieties below, but they are designed with flyers in mind.
Each pair is good for a return flight.
2. Flents Flite Mate
Approx. $18.00 for one pair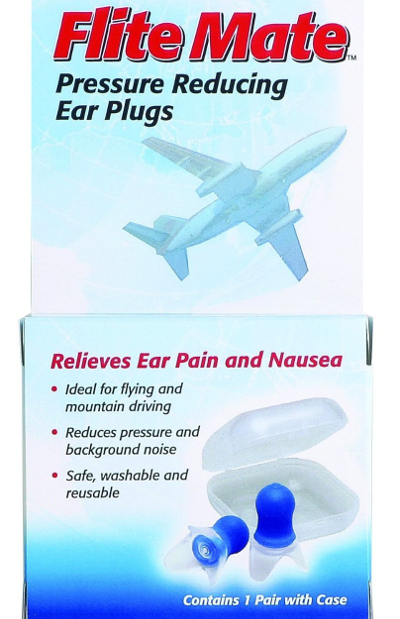 Like EarPlanes, Flents Flite Mate are pressure-reducing ear plugs that also decrease background noises. They're designed primarily for use on planes or any other activity that involves changes in altitude.
The storage case contains one reusable pair that are washable and quite comfortable to wear. Flents makes a range of ear plugs (three have made it onto this list) and is one of the United States' most trusted brands.
3. Howard Leight Max
Approx. $20.50 for 100 pairs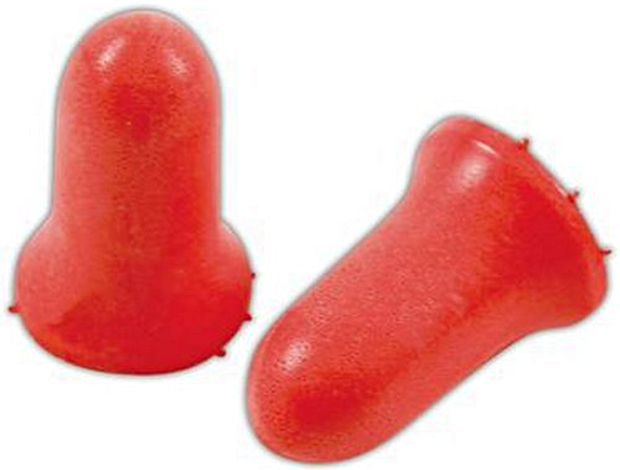 These comfortable polyurethane plugs can be easily rolled and inserted into the ear where they create an effective seal against sound.
The contoured bell shape helps stop the plugs from backing out of the ear canal and the foam material ensures comfort throughout long flights.
The plugs are quite durable, don't collect much dust and are easy to find, thanks to their bright red colour. At about 20 cents a pair, they're also tremendous value.
---
Prefer to wear headphones? Top Headsets For Travellers
Looking for a Christmas gift? 9 Thoughtful Christmas Gifts For Business Travellers
---
4. Flents Ear Stopples
Approx. $7 for six pairs
The hypo-allergenic wax and cotton makeup of the Ear Stopples makes them great for long uses, as they fit comfortably in the ear and effectively reduce noise.
The company also says you can combine two plugs in each ear for maximum quiet levels, but we didn't find the double-up technique necessary.
Unfortunately, the wax and cotton collects more dust than a vacuum, so you'll probably only get 10 or so uses before the pair needs to be tossed.
5. Mack's Pillow Soft Silicone
Approx. $5.50 for six pairs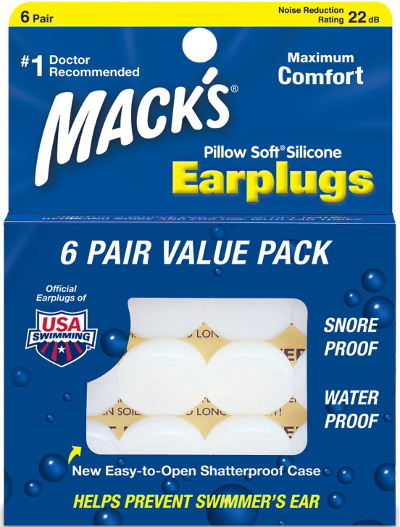 Great for people who shudder at the thought of sticking anything inside their ears, Mack's Pillow Soft ear plugs are made from mouldable silicone that covers the outside of the ear canal.
They're comfortable, avoid the discomfort of air pressure and provide an efficient seal. However, the plugs are also more likely to pop out when you move your head, so they're best used when sleeping or sitting still – two common activities when flying.
The plugs also collect dirt, making for a double dose of annoyance if they ever fall out.
6. Flents Quiet! Please
Approx. $5 for six pairs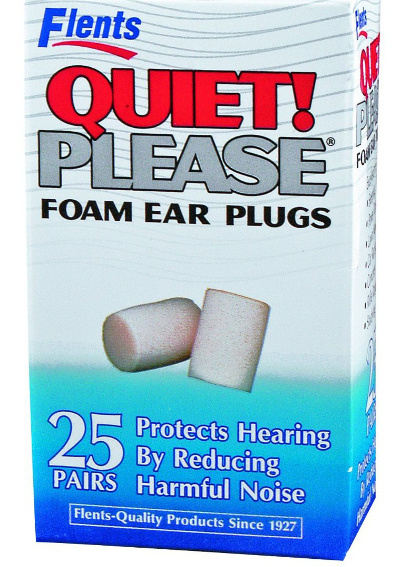 Although slightly annoying to insert (need to be rolled tight and pushed deep), these are some of the best noise-reducing ear plugs on the market.
Made from PVC foam, they're not as comfortable as some, but wearers will be very pleased with how quiet the world becomes.
7. Hearos Ultimate Softness Series
Approx. $7.50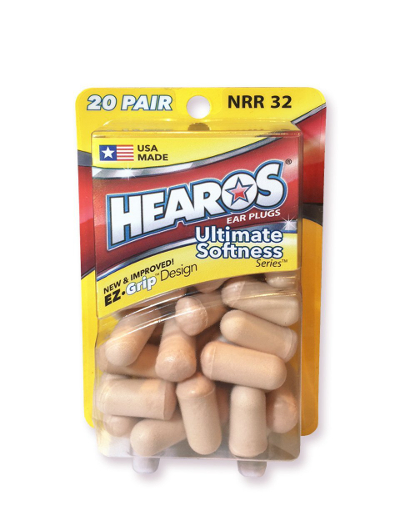 An upgrade on the Howard Leight Max in terms of softness and comfort, Hearos plugs are some of the best available for business travellers.
The polyurethane material makes them easy to insert, creating a tight, noise-reducing seal that promotes a pleasant flight. They're also easy to clean and can be worn multiple times.
Other Travel Articles You Might Like...
Request an appointment with a Business Travel expert