The Cost Of An Uber Versus Taxi To The Airport In Top 10 FCBT Destinations
14 December 2017
The rise and rise of Uber cannot be ignored and Uber has well and truly entered the market in Australia. To the point, that there are some Milennials who have never known the era of the "taxi". Initially, much of the legality of UberX, the now well-known ride-sharing service that links passengers with private drivers through an app, centred around licensing problems. But now here in Australia, the introduction of specific regulations has resolved these and other preliminary other legal issues.
We have collated research and reviews on Uber versus taxis in FCBT's five favourite domestic and five international destinations to assess the true nature of the cost.
Cheaper or not?
Across the five major domestic capitals to travel to their respective airports: Adelaide, Melbourne, Sydney, Brisbane and Perth, UberX was consistently cheaper than taxis.
The pricing works a little differently between the two services, so an UberX won't always be cheaper. Both taxis and UberX charge a rate that is calculated using time and distance. Taxi prices are regulated and have set maximum prices in each state, within three different price brackets – day rate, overnight rate and peak rates.
Uber's pricing is variable and fluctuates with supply and demand, through what it calls 'surge pricing'. Surge pricing doesn't happen at a set time; rather, it occurs when demand is high and/or there aren't enough drivers on the road. At these times the base rate incrementally increases, or 'surges'.
FCBT's Top Domestic Airport Transfer And Parking Cost Comparisons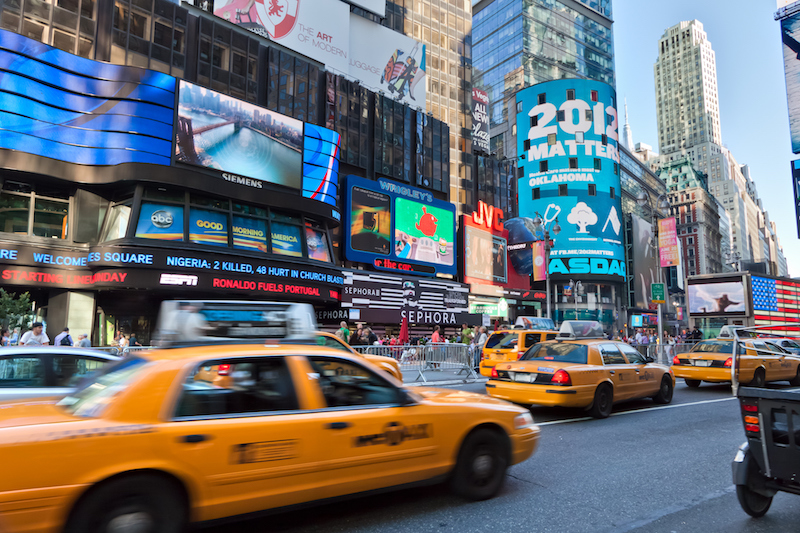 Adelaide Airport (6.4KM from CBD)
Parking: $68
Return Uber: $29*
Return taxi: $37
Return shuttle / train: $7
Return shuttle / train: $20
Perth Airport (15.6KM from CBD)
Parking: $91
Return Uber: $61
Return taxi: $74
Return shuttle / train: $30
Brisbane Airport (17.2KM from CBD)
Parking: $105
Return Uber: $67
Return taxi: $93
Return shuttle / train: $40
Melbourne Tullamarine (23.7KM from CBD)
Parking: $75
Return Uber: $88*
Return taxi: $112
Return shuttle / train: $38
Sydney Airport (8.4KM from CBD)
Parking: $189
Return Uber: $73
Return taxi: $80
Return shuttle / train: $34
(* The asterisk denotes that Uber X pick-ups at these airports require passengers to walk outside the airport, drop a pin, and get picked up there).
International Comparison
New York and Los Angeles

In the US there are three main players in the ride sharing space – Uber, Lyft and regular taxis. Several apps and websites can help you figure out whether you'll be better off taking an Uber or a taxi, and include RideGuru and WhatsTheFare. Another, OpenStreetCab, which Noulas created, provides an analysis of Uber and local taxis in New York and London. The app (Android and iOS) steers you to the cheaper option and can save you about $7 on average per trip, Noulas claims.
JFK- Manhattan
New York and Philadelphia are the only two US cities where Uber is likely to be slightly more expensive than taxis – using one of the aforementioned apps will help to determine the best rate.
Taxis at JFK Airport charge a flat fare of $52 for trips between the airport and Manhattan. Taxis impose a $4.50 surcharge during peak hours (4-8 p.m. weekdays, excluding holidays), for a fare of $56.50. Remember tipping is customary for good service.
LAX-Los Angeles Downtown
The typical taxi trip from LAX to downtown is more than $50, not including tip. A ride with Uber or Lyft is closer to $30, although prices can climb during high-demand periods.
London
Uber is currently winning the war on wheels in London Town with fares from the airport to and around the City, very much half of the cost of both the Black Cabs and minicabs.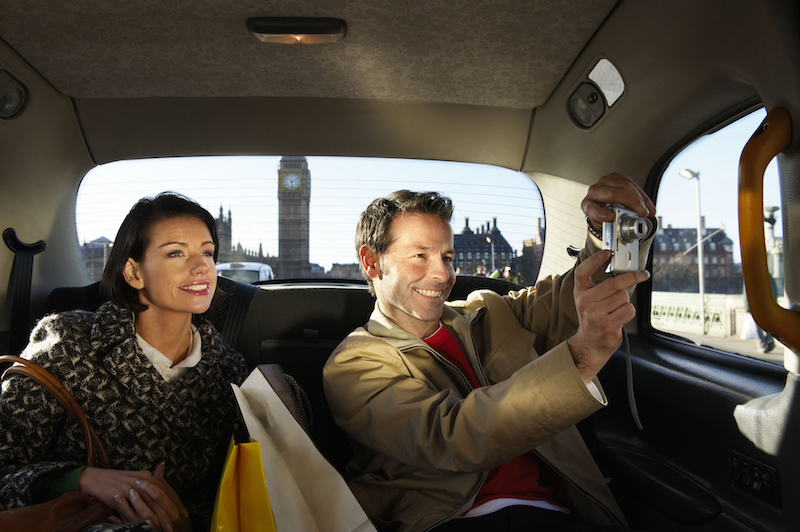 Auckland
In Auckland the same theme applies with Uber being the cheapest way by far to get in from the airport into the city.
·      Black Cabs: $91.60 Fare included a $10 airport charge.
·      CabChooze: $63.
·      Co-Op Taxis: $73.60.
·      Uber: $50.83.
Hong Kong
Hong Kong taxi fares are quite cheap compared to other countries. Uber is about the same. However driving and riding an Uber taxi is illegal in Hong Kong due to licensing, so go with the taxi. Taxis are plentiful and available anywhere in Hong Kong.
Other Travel Articles You Might Like...