3 August 2015
Words by Ben Stower
Whoever invented the first travel neck pillow please stay seated so we can all give you a standing ovation. To be honest, I spent the first six years of my travelling life avoiding the use of neck pillows. I saw them as floaties or training wheels – items for the amateur traveller just learning to fly.
As it turns out, the situation was reversed. After borrowing a neck pillow for part of a flight from Brisbane to Los Angeles I vowed to make a change and purchase one for myself.
What eventuated was me, standing in a store, juggling four different neck pillows trying to decide which one would be best. This is not a situation anyone should endure if they wish to maintain their sanity.
To help prevent you from experiencing similar confusion, I've created the following guide on six typical neck pillows you'll encounter in a shop.
1. SleepMax MicroBead Neck Pillow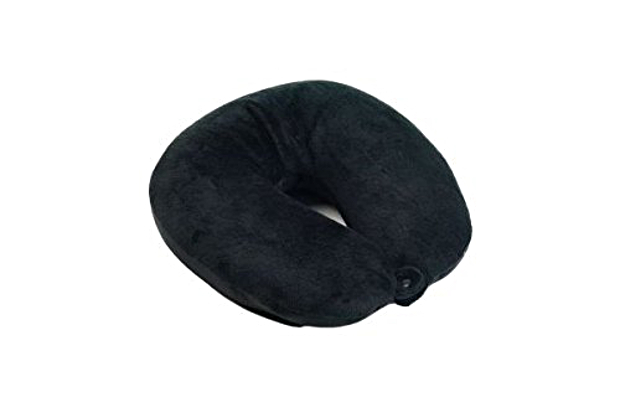 Image: SleepMax
The SleepMax is one of the most common neck pillows on the market, available from almost all travel supply stores and airport news agencies.
The MicroBead technology is popular with travellers, as it enables the pillow to mould around your neck. The SleepMax also possesses extra comfort in the form of a velvet covering. Although the pillow doesn't fold up or deflate for easy packing, it has a snap closure that lets you connect it to your bag.
From my experience, the SleepMax's size can sometimes let it down and it doesn't offer as much neck or head support as other pillows on this list. However, for the cost it's an effective and convenient option.
2. Hoodie Pillow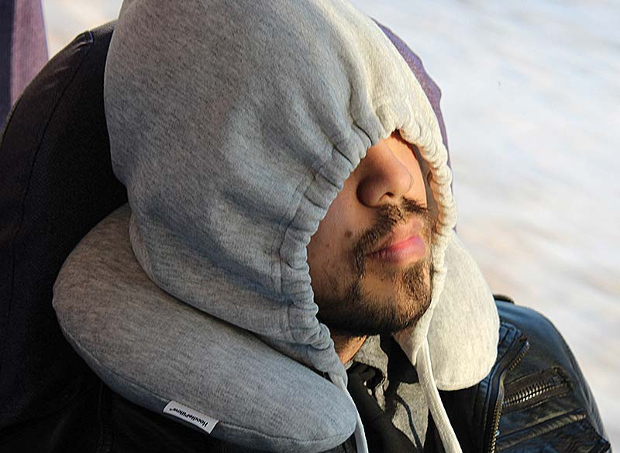 Image: HoodiePillow
HoodiePillow's Travel Hoodie Pillow adds an element to travel pillows that has been missing for far too long. The hood helps most wearers shut out light and a little noise, which can be invaluable on long flights. Keep in mind that some people with large heads might not be able to lower the hood over their eyes.
There are two types of pillows you can choose: an inflatable or a memory foam one. Both pillows have the same sweatshirt covering that provides cherished comfort. Opt for the inflatable pillow if you're more interested in compact packing. If you want a thicker neck pillow, go with the memory foam version.
3. Cabeau Evolution Pillow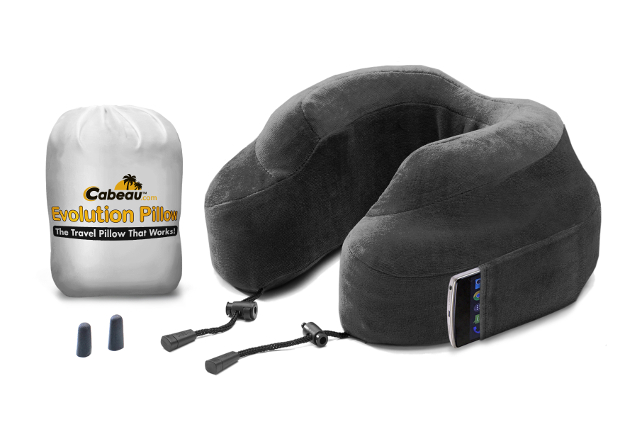 Image: Cabeau
The Evolution Pillow uses memory foam instead of MicroBeads or air. Opinions vary on memory foam: some people claim it pushes their head too far forward, while others (myself included) appreciate the extra support.
Cabeau's Evolution Pillow can be worn the usual way if you prefer to tilt your head to the side or turned around for those who like their head tilted forward. The velour cover also gives it additional softness and washability.
It looks bulkier than the average neck pillow, but Cabeau insists it can be compressed to one quarter of its size and stored in the accompanying bag. However, this efficient storage method can take some practice.
4. J-Pillow Travel Pillow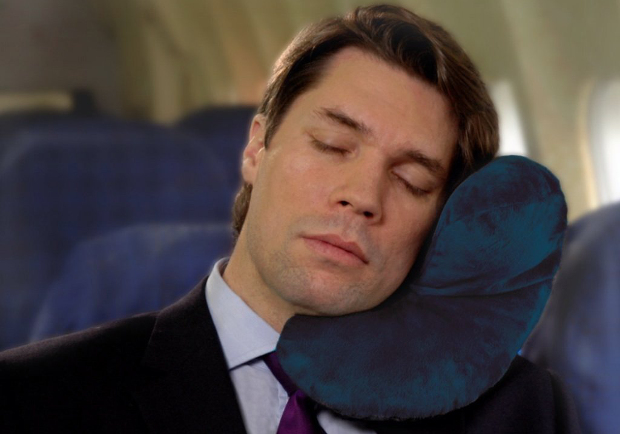 Image: J-Pillow
With one of the more unique designs on this list, the J-Pillow targets four key spots for pleasant sleep while flying: the back and side of your head, your neck and your chin. The last area is one of the most important and prevents your head from falling forward.
Where the J-Pillow fails is when it's being used by a restless sleeper. Because of its design, if you want to reposition your head and lean the opposite way, you need to pick the pillow up and move it to the other side so it hooks under your chin.
This is a minor fault in what is typically a comfortable and effective travel pillow. Storage is easy too, as you can fold it up or clip it to your bag.
5. Kuhi Comfort Travel Pillow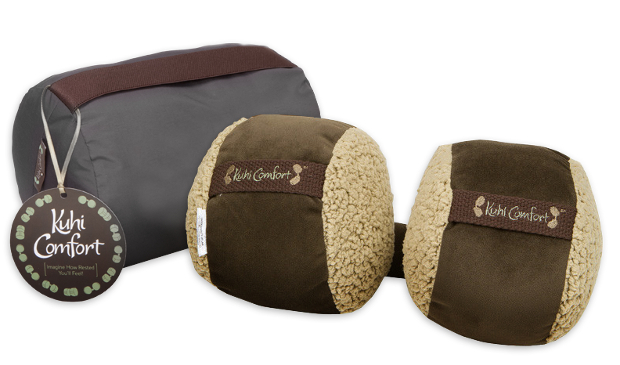 Image: Kuhi
Kuhi's travel pillow is a relatively fresh face in the market. The surprisingly effective design of having two plush cushions either side of your head and only a thin strap along the back of your neck can take you far from the madding crowd.
If you're always complaining about neck pillows pushing your chin forward, you might have met your soul mate. However, it comes in only one size, so if you have a thick neck or wide head, there's a chance you'll find the pressure from the pillows on your ears a little uncomfortable.
6. Travelrest Travel Pillow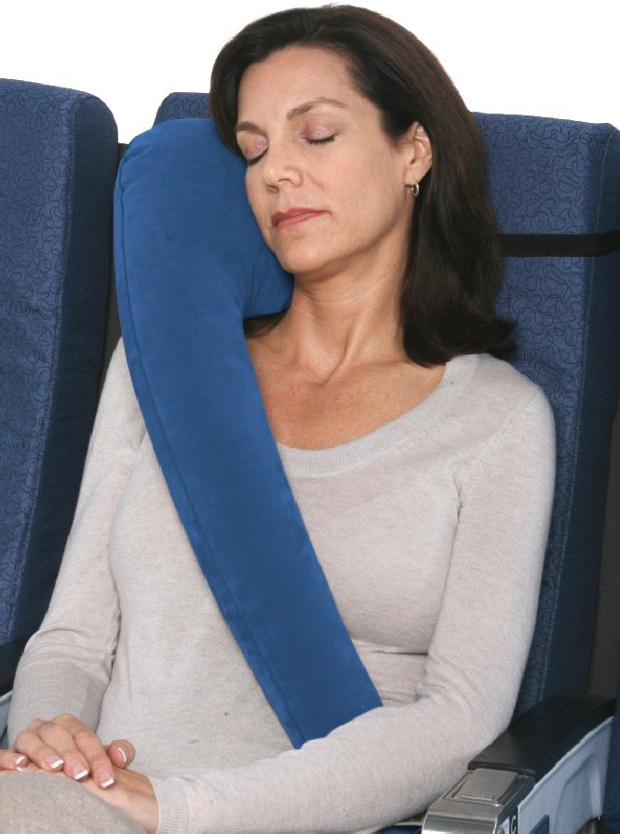 Image: Travelrest
Travelrest's ergonomic design allows for proper head and neck alignment while sleeping. The pillow is basically worn over your torso like a sling, with the thickest part up against your head. When inflated, the pillow is quite large compared to others, but you can deflate it to a very space-friendly size.
The length and sling-shape design allow you to wrap your arms around the pillow, but the only thing keeping the top in place is a nylon rope you need to wrap around the seat. Try doing this on a plane and you'll probably cover the television screen of the person behind you.
Other Travel Articles You Might Like...