10 March 2013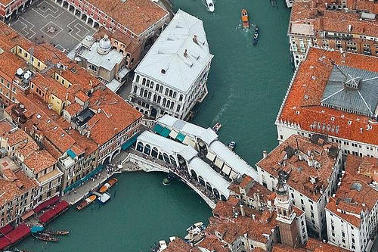 Bridges are so much more than just a practical method of crossing waterways. The artistic and engineering value means that bridges in many cities become an attraction in their own right. Here at Flight Centre, we thought we'd engage the services of Google to view famous bridges from above. Here are our favourite bridges as seen from the sky.
Tower Bridge, London
 The Sydney Harbour Bridge, Sydney
 The Golden Gate Bridge, San Francisco
 Charles Bridge, Prague
 Rialto Bridge, Venice
Other Travel Articles You Might Like...