3 March 2017
This ancient icon is possibly the most impressive attraction in Italy, and definitely on the bucket lists of travel lovers all over the world.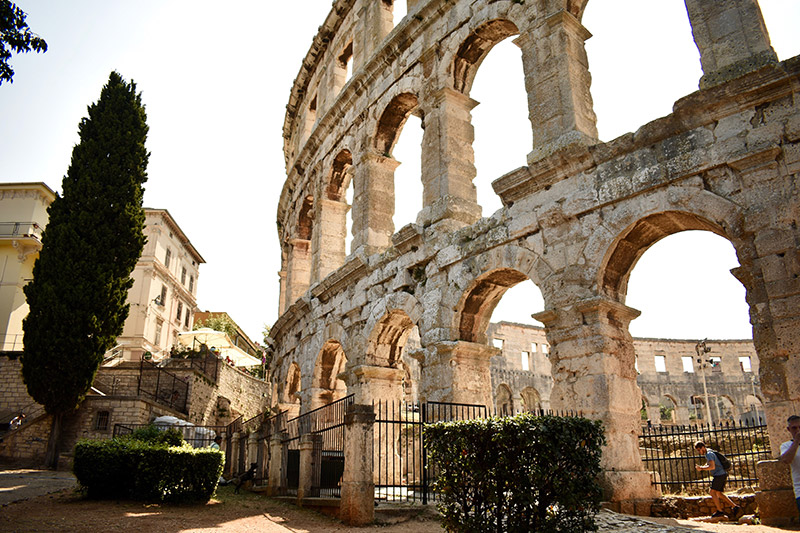 The Flavian Amphitheatre was built in 72AD and was the largest amphitheatre in the Roman Empire. Several emperors built colossal statues nearby eventually leading to the change of name to the Colosseum.
Towering at nearly 50 metres tall, this breathtaking amphitheatre used to hold 50,000 people. The first gladiator games were held in 80AD, lasting over 100 days.  It remained in use for 450 years before a lightning fire in 217AD followed by an earthquake in 443AD damaged it. Soon after it ceased to be used for bloody games. Some speculate it was because of the rise of Christianity.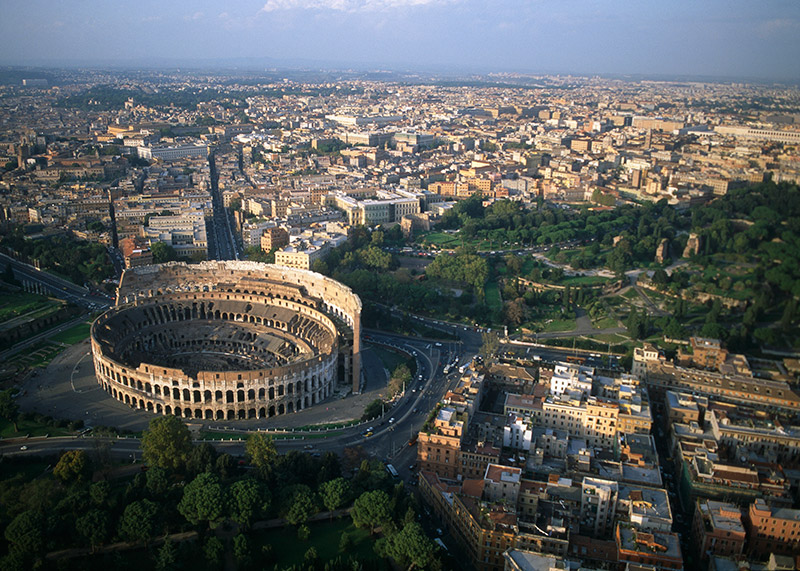 For most people visiting Rome, the Colosseum is at the top of their bucket list, meaning it will seem like half of the city is there on any given day. Though, planning ahead can pay off.  If you organise your tickets in advance, you'll avoid the lengthy queue at the entry ticket booth.
Take A Tour
Near the metro station and Colosseum you will also find hordes of tour guides begging to take you through. But booking a tour through your travel agent means no haggling, no stress, and the best part? You got it – no queue.
A guided tour is easily the best way to explore Rome's most popular archaeological site. Tour operators offer a local expert in ancient Roman history who'll explain the rich history of this location, bringing it to life.
Some tours include special underground access or an exclusive guide, which are totally worth it to get even more out of your experience.
If you do opt for a visit without a tour guide you should be at the entrance at 8:15am for the 8:30am opening. Be warned that the Colosseum limits the number of visitors inside at any one time. The later you arrive, the greater the chances of having to wait in line.
A Few Considerations
Wear good footwear. Tours can last several hours and the path is not always smooth so make sure you have sturdy, comfortable shoes.
Bring water and food with you. There is no café inside the Colosseum and it gets very hot in Rome in summer.
Speaking of the weather, check the weather forecast before you go. July and August can be scorching in the unshaded areas of the Colosseum. While a protective awning was part of the original building it's no longer there (unfortunately).
Also, with the summer sun comes crowds, so attempt to visit during the shoulder periods of early June or late September.
Several gladiator actors charge for photos around the Colosseum. These guys can be pushy but have been regulated in recent years, so you should not pay more than €10 for a photo.
Finally after you have seen the colossal structure, come back after dark. The Colosseum is magical when it's beautifully lit up and you don't want to miss out on capturing amazing evening photos.
It's not every day you get to see an ancient Roman wonder, especially in the heart of a bustling city, so enjoy your time. 
Other Travel Articles You Might Like...