3 April 2017
Sydney's dining scene is ever evolving, with notable new editions popping up each month. For the discerning traveller the options for fine dining span cuisines from all corners of the globe, from intimate to extravagant, indulgent to delicate. There are a few mainstays on the scene that rarely disappoint, and thus deserve a look in when planning a culinary sojourn in the harbour city.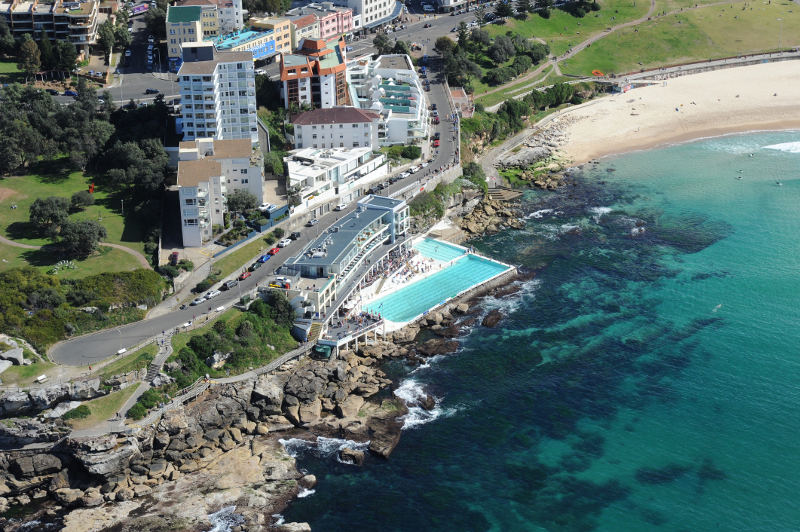 Icebergs Dining Room and Bar
You'd be pressed to find a dining room with better views than this. Whether you're inspect the swimmers lapping the pool below at lunch or admiring the changing hues of the water and sky over Bondi beach at sunset, Icebergs delivers. The food and service are notable too, and you'll be rubbing shoulders with the city's chic beachside elite.
Rockpool Bar & Grill
Inside what is considered to be the finest Art Deco building in Australia, the City Mutual Building, Rockpool Bar & Grill is a Sydney institution that has to be experienced at least once. High ceilings, private dining rooms and a classic, sophisticated menu, Rockpool is like being transported back to the glory days.
Porteno
Tucked away on the border of Surry Hills and Redfern, Porteno is bold, unapologetic and flavourful. The Argentinean menu is perfectly accompanied by a South American-centric wine list, curated by co-owner and sommelier Joe Valore. If you're celebrating something or looking for a very good time, this is the place to go.
Tetsuya's
Acclaimed as Australia's highest ranking restaurant for many years, Tetsuya's serves a unique degustation menu based on Japanese philosophy enhanced by classic French technique. Having designed his own test kitchen onsite, chef Tetsuya Wakuda constantly evolves and recreates his menu, which is perfectly complimented by the serene art-filled house location and adjoining Japanese garden.
Momofuku Seiobo
The Australian post of New York chef David Chang, this restaurant is not one to disappoint. The menu packs a flavourful punch and the wine list is refreshingly fun. You can expect a vibrant, relaxed atmosphere – the perfect place to begin an evening out in Sydney.
Aria Sydney
Two hated, elegantly decorated and quintessentially Australian, Aria has been a Sydney institution since 1999. Celebrity chef Matt Moran and hotelier Bruce Solomon, who head up a string of Sydney's best venues, have created a timeless culinary destination well worth a visit.
Pilu at Freshwater
A Sardinian restaurant housed in an old weatherboard mansion overlooking the beach at Freshwater, Pilu certainly rivals Icebergs for best views. The menu is classic Sardinian, rich meats heavy in cheese and potatoes, perfectly layered lasagne and everything else you could expect for an authentic Italian joint.
Est
Reminiscent of a haute dining room on Manhattan's Upper East Side, Est is fine dining from the moment you step inside. Grecian style interiors, with soaring ceilings, chandeliers and white columns, set the backdrop for simple, elegant white-clothed tables. The food is unapologetically Australian however, modern, simple and delicious.
Bennelong
Inside Sydney's most famous and rightly admired building, Jorn Utzon's Sydney Opera House, Bennelong is one for the books. Modern Australian fare from chef Peter Gilmore completes the iconic experience.
Monopole
The ultimate blurring of lines between bar and restaurant, Monopole is the brainchild of Brent Savage and Nick Hildebrandt, chef and sommelier team of Bentley Restaurant and Bar. For a hip Sydney small bar experience, this should be on your list. The tasting menu is a good bet as are the elegant biodynamic wines and cocktails. 
---
Other Travel Articles You Might Like...