11 November 2015
Words by Carlie Tucker
The USA is known for its iconic landmarks – The Statue of Liberty, Hollywood Sign, Golden Gate Bridge – but it's also a place of incredible hospitality, wide open spaces and amazing natural beauty. That's 50 states that serve up unique holiday experiences and provide endless options for every type of traveller. 
It doesn't matter if you're visiting for the first time or returning for another go, you're sure to leave with plenty of unforgettable moments. It is the perfect holiday destination and here are just 10 reasons to start planning your next trip: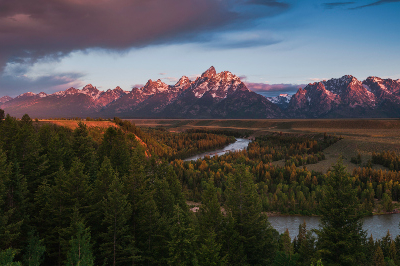 The National Parks
Did you know there are 58 national parks scattered across the US? They range from the highest peaks of Alaska's Denali National Park to the diverse ecosystems of the Florida's Everglades. They also happen to be home to some of the country's most memorable landscapes, guaranteed to make you stop for a moment just to soak it all in.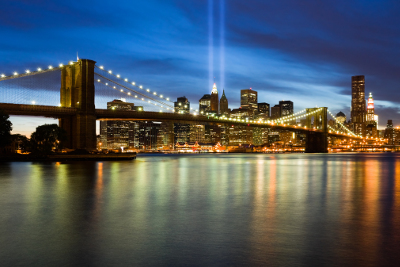 New York
The Big Apple. The City that Never Sleeps. The Empire State. It doesn't matter what you call it, New York's charm and charisma is undeniable. It beckons to travellers around the globe with the perfect blend of iconic buildings, five bustling boroughs, thriving foodie culture and endless list of things to see and do. From the Met to Central Park; Staten Island to Times Square, New York always shines.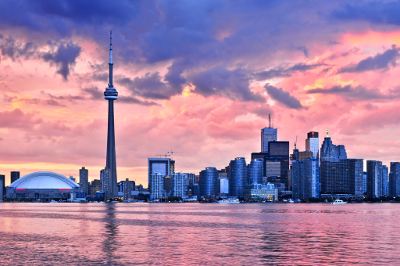 The Canadian Border
Speaking of the north, the north east coast is packed with vibrant cities such as Washington DC, Boston, New York and Philadelphia, but it also happens to share a boarder with some of Canada's most exciting cities: Toronto, Ottawa, Montreal and Quebec City. It couldn't be easier to turn your USA holiday into a North American journey!
The Road Trips
With all of those wide open spaces, it would be remiss not to rent a car and traverse this great nation on a good old fashion road trip. From iconic Route 66 to Highway One, the USA encourages exploration by car. Stop off in small towns, experience Americana kitsch at its finest and marvel at the amazingly beautiful landscapes. It's the only way to experience the true heart of the nation.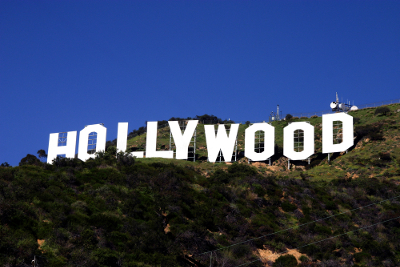 California
Head to LA if you're looking for the glitz and glamour of celebrity life, or escape to nature with a trip to the north and Redwoods National Park. Santa Monica pier offers a heck of a sunset, while Santa Barbara charms with that American Rivera sophistication. Napa Valley has award winning wines and San Francisco marches to the beat of its own funky yet irresistible drum.  The Golden State is a mixed bag of delights with travel opportunities to suit all ages and interests.
---
Looking for more USA fun? Holiday Inspiration: 5 USA Trips Of A Lifetime
Or family holidays in the USA? Luxury USA The Family Way
---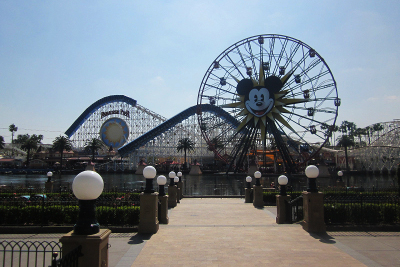 The Theme Parks
If you're looking for the thrills and spills of some of the world's best theme parks, look no further than the US. See for yourself if Disneyland really is the 'happiest place on earth' (it is), or find out if everything is awesome at Legoland (again, it is). Six Flags, Raging Waters, Universal Studios and more, this is the stuff that fantastic family holidays are made of and the US offers it up in spades.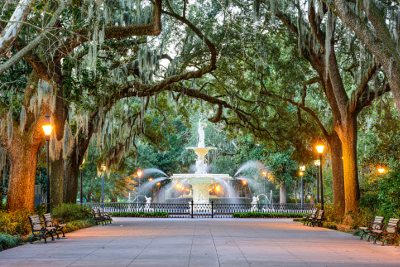 Southern Hospitality
If there's one thing the South knows how to do, it's show visitors a good time. This region of the US is all about bold experiences along with a little of that famous hospitality. Texas is bigger than life, with Austin and Dallas adding a dash of big city sophistication. Louisiana charms with Cajun culture. Georgia offers up plenty of history and Kentucky has it's world famous derby. And that's the start!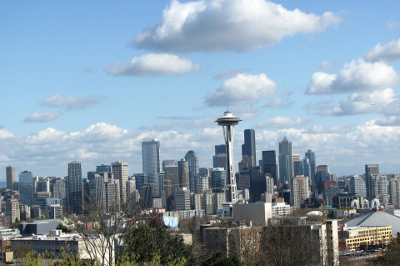 The Pacific North West
If you're hoping for a holiday away from the crowds, the Pacific North West has just what you're looking for. Rugged beauty abounds with Washington, Oregon and Idaho providing plenty of remote spots to enjoy nature's bounty. While green spaces play a large part in the allure of this region, it's not without its city sophistication. Seattle and Portland call to laidback city slickers with a great mix of things to see and do.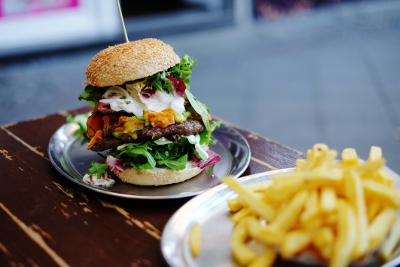 The Food
From fried turkey legs wrapped in bacon to 'Juicy Lucy' burgers oozing with melted American cheese, food in the US is something to remember. The US may have a reputation for being the fast food nation, but nothing could be further from the truth. The culinary offerings are as varied as the states themselves. Hotspots such as Chicago, New York and LA serve up more fine restaurants than you could possibly test in a single trip, while regions such as the South delve into Cajun and BBQ dishes. From international cuisine to traditional American favourites, foodies are sure to hit their stride.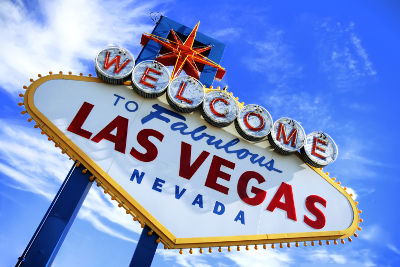 Las Vegas
When it comes to over the top luxury, the Las Vegas Strip is the epicentre of excess. Offering up mega resorts, clubs and casinos, it is the perfect spot to cut loose and get your groove on. Though, the neon glow isn't strictly all about partying. Family-friendly fun is also abundantly available with plenty of attractions geared toward the young and young at heart. There's also plenty of experience off the strip with helicopter flights over the Grand Canyon as well as the Hoover Dam and Valley of Fire within easy driving distance.
*Images courtesy of Getty
Other Travel Articles You Might Like...
Talk to a First & Business Class Expert