7 May 2015
Words by Carlie Tucker
Walk into Luxury is setting the standard in a new kind of tourism: luxury walks. Based in Western Australia, this unique operator aims to put the Margaret River region front and centre with carefully planned walking itineraries, and they've just announced their new Cape to Cape trail tour.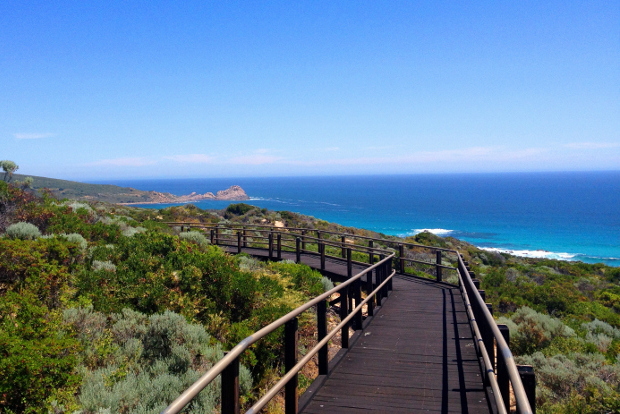 What is Luxury Walking?
The concept of walking tours is nothing new in Australia. Tour operators have been providing travellers with walking experiences that showcase unique local sights for years. It's a chance to get a more personal look at different aspects of destinations, providing up-close insight into the more subtle gems that any given location has to offer.
Walk into Luxury is hoping to take that to the next level, providing that more personal experience wrapped up in all the luxuries one would expect of a 5-star holiday. Offering multi-day tours that emphasise the finer side of the Margaret River region, you will get to explore pristine landscapes, top local wines and a fine foodie scene.

The Cape to Cape Trail
Choose between four and eight day private or group walks and you'll be treated to an all-inclusive journey that showcases some of the most exciting sections of the Cape to Cape trail. Considered by many to be the best coastal walk in Australia, this trail traverses 135 kilometres from Cape Naturalist to Cape Leeuwin.
Your luxury walk will include three to five hours of walking each day amongst the beautiful white sand beaches of Bunker Bay, the incredible formations of Sugarloaf Rock and the Cape Naturaliste lighthouse as well as the huge variety of native flora and fauna that make this region so unique. From emus and wildflowers to dolphins and karri forests, you don't have to be a nature fanatic to appreciate the abundance of beauty here. There are even whales along the coastline from June to December.
When you're not walking amongst nature, you'll be enjoying the spoils of the land with tastings at local wineries and epicurean delights from a selection of the top restaurants in the area. This includes feature dinners at Lamont's and The Other Side of the Moon. There's also plenty of time to simply relax in your luxury accommodation while savouring the views. Of course, it wouldn't be a luxury walk without a few additional surprises.
If, as Hippocrates once said, "walking is man's best medicine", these luxury walks are sure to cure your soul. 

Images courtesy of Walk into Luxury Website
Other Travel Articles You Might Like...