13 April 2016
Words by Carlie Tucker
The praise for Etihad Airways keeps on coming through 2016 with the airline picking up yet another award last week. This time, leading industry magazine PAX International awarded them with the Best IFE/Connectivity Launch by an Airline at the Aircraft Interiors Expo in Hamburg, Germany.
The award recognises Etihad's "high levels of technology and innovation" aboard their fleet of  Airbus and Boeing long-haul wide-body and short-haul narrow-body aircraft. Not only are all planes fully connected, but they offer the E-BOX inflight entertainment and connectivity (IFEC) system, which features a global network of content.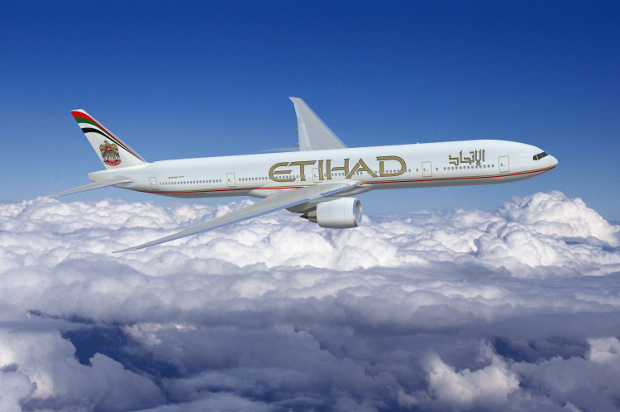 Select aircraft already feature the latest next generation E-BOX personal entertainment that uses the Panasonic eX3 system, which is expected to be rolled out across all A380s and Boeing 787s. This latest system delivers hundreds of hours of on-demand entertainment in high definition as well as no less than seven live TV channels (currently available on 50 wide-body aircraft). This includes BBC World News and CNN.
In addition to a varied and extensive selection of entertainment, passengers are treated to in seat monitors that range from 11.1 inches (Economy) to a whopping 32 inches in The Residence. The system also incorporates video touch screen handsets, improved gaming, shopping and entertainment solutions, 3D moving maps, an Aeroreader document viewer and new Graphical User Interface for younger passengers.   
---
More Etihad news:
Etihad Airways Named Business Airline Of The Year 2016
Etihad Butlers Complete Savoy Academy Training
---
The award marks one of many industry accolades for the leading international airline over the past year. This includes Inflight magazine's Airline Of The Year 2015 and the World Travel Award for Leading Airline Inflight Entertainment.
Addressing the airline's success, Senior Vice President Marketing, Shane O'Hare, said, "This award, voted by PAX International's readers over a six-month period, is recognition of Etihad Airways' commitment to ensure our guests continue to enjoy cutting-edge IFE technology and the latest communications solutions on all our aircraft."
Interested in checking out Etihad's in-flight entertainment first hand? Now may be the perfect time as Flight Centre First and Business customers can pick up a free Samsonite suitcase when booking a Business Class ticket with Etihad before 1 May 2016. Contact our luxury Travel Experts on 1300 038 785 for more information or to book. 
Other Travel Articles You Might Like...