30 September 2015
Words by Renae Robinson
There's nothing like the scent of jasmine in the air on a summer's evening or dew drops on the perfect rose. Maybe it's the meditative calm of a Zen rock garden, the medicinal effect of herbs or the architectural angles of cacti that appeal. Whatever your taste in flora, here are some of the world's most beautiful gardens to explore.  
Butchart Gardens, Canada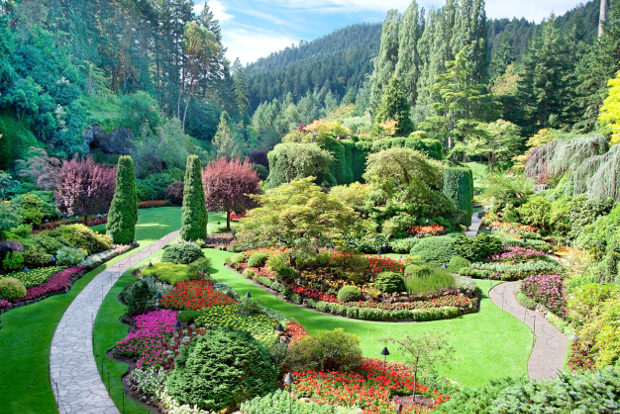 Built in a former quarry, Butchart Gardens on Vancouver Island in the Canadian province of British Columbia are impossibly beautiful. Think blooms of every shape and kind cascading down quarry walls in the sunken garden; arbours of deep pinks in the rose garden; and Himalayan blue poppies in the Japanese garden; all with a backdrop of towering pines. The gardens were the brainchild of Jennie Butchart - whose husband, Robert, had established the quarry – after the pit was exhausted in the early 1900s. A must even for non-gardeners, they are breathtaking at any time but the blooms are uninterrupted between March and October. Oh, and the gardeners are all impossibly beautiful, too. Must be something in the pollen.
Also try: Vancouver's Stanley Park for rose and rhododendron gardens, a Shakespeare Garden, rock garden and totem poles – not to mention squirrels.
Ryoan-ji Zen Garden, Japan
The most famous Zen rock garden (or karesansui) is in Kyoto's 15th Century Temple of the Peaceful Dragon (Ryoan-ji). The World Heritage site is about the size of a tennis court, consisting of 15 stones of different sizes arranged in five groups on small patches of moss, and surrounded by white gravel, which is raked daily by monks. Only 14 boulders are visible at any one time, except from above. Theories abound – it has even been the subject of a scientific study - as to the garden's origin, symbolism and purpose but it is generally thought to aid meditation. The temple also features a water garden, tea garden and cherry grove. The best time to visit the rock garden is early morning, before the crowds appear.
Also try: Kanazawa's Kenrokuen Garden, for the curious practice of yukitsuri, where pine trees are protected with ropes to prevent branches from breaking under the weight of snow.
Chateau De Villandry, France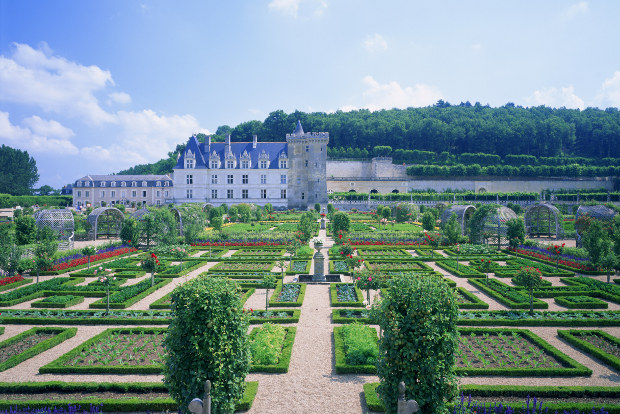 This stunning castle in the World Heritage-listed Loire Valley was built during the Renaissance and is renowned for its gardens. The Ornamental Kitchen Garden is the high point, with nine patches planted with vegetables in alternating hues – for example, blue leek, red cabbage, jade green carrot tops, to create a patchwork of colour. The garden has been restored according to old plans and literary sources, to resemble how it might have looked in the 16th Century, drawing upon French monastic and Italian influences. Villandry also features a wood, as well as ornamental, water and herb gardens, and a maze. 
Also try: Monet's Gardens at Giverny, made famous in his paintings of water lilies.
International Rose Test Garden, USA
Take time to stop and smell the roses (but don't pick them!) at Oregon's rose test garden. It has just about every type of rose that ever was – thousands of plants covering hundreds of varieties – with new cultivars coming in all the time. It was instrumental in saving hybrid roses from the ravages of World War I in Europe, and now the garden gives trial runs to hybrids before they're introduced to the mass market. Arranged in tiers over 1.8 hectares, it offers unparalleled views of the city of Portland and features blooms of every colour except black and blue – look out for the striped ones. The roses are at their peak in June, but the garden puts on a good show May through September.
Also try: New York's High Line for hardy perennials, grasses, shrubs and trees grown on out-of-use elevated rail tracks.
Jardin Majorelle, Morocco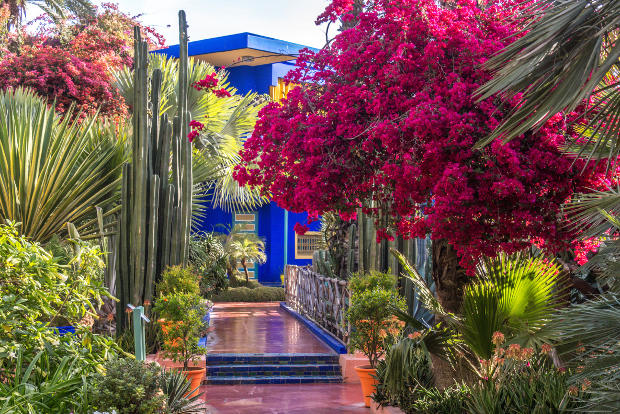 Marrakech's luxuriant Jardin Majorelle features pools of lotus and water lilies, elegant fountains, spiky cacti, tumbling bougainvillea, myriad songbirds and such vivid hues of paint on its Moorish-Art Deco-cross building and earthern walls that it gives the blossoms a run for their money. Conceived and brought to fruition over the turn of last century by French painter Jacques Majorelle, it was saved from becoming a hotel complex in 1980 by Yves Saint Laurent and partner Pierre Berge. Now the one-hectare garden houses the Berber Museum in Majorelle's studio, displaying artefacts, jewellery and costumes. It is open every day – with special hours during Ramadan.
Also try: Marrakech's World Heritage-listed Agdal Gardens for pomegranate, fig and olive groves.
Chelsea Physic Garden, England
Founded in 1673 by the Worshipful Society of Apothecaries as a place to study the medicinal qualities of plants, the walled Chelsea Physic Garden in London has become an important centre of botany, housing rare and endangered species. It even contains species brought back by botanist Sir Joseph Banks from his visit to Australia in the 1700s, including several kinds of Banksia. Visit the garden of medicinal plants, the pharmaceutical garden, world woodland garden, garden of world medicine, and the garden of edible and useful plants. It is enchanting in any season, but try to visit on its annual Snowdrop Days to celebrate the coming of spring.
Also try: Scotland's Garden of Cosmic Speculation for fractal-inspired shapes and mathematical sculptures.
Hamilton Gardens, New Zealand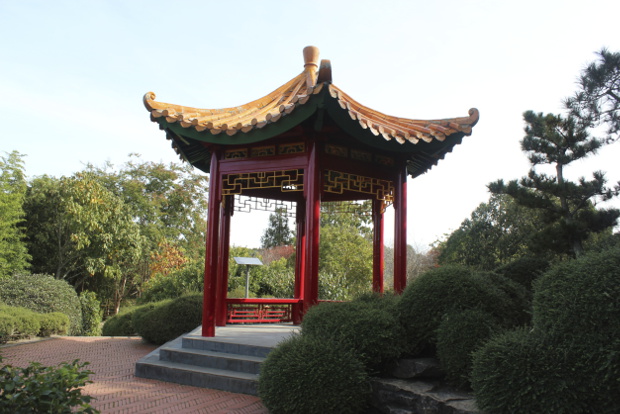 Hamilton Gardens in Hamilton on New Zealand's North Island offer up a veritable smorgasbord of themes, from the Indian Char Bagh Garden and its colourful carpet of flowers based on a Mughal design; to the Chinese Scholars Garden based on the Sung Dynasty, which wasn't quite so obsessed with rocks as later dynasties; from Te Parapara – New Zealand's only Maori productive garden, to the traditional English Tudor Garden; from the Camellia Garden to the Rhododendron Lawn. It's hard to believe this flourishing eden was once the site of the city's rubbish dump.
Also try: The North Island's Hobbiton movie set – OK, so it's not a garden exactly, but it does have Hobbit holes, The Green Dragon Inn, picturesque farmland and its fair share of flowers.
* Images courtesy of Getty
Other Travel Articles You Might Like...