3 July 2015
Words by Jade Conroy
From fish valets to fragrance butlers, tanning to hangover concierges, we take a look at extravagant - and downright ridiculous - hotel butler services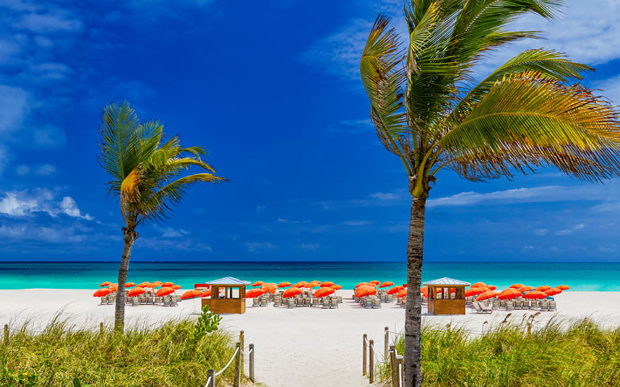 Sun Concierge at Royal Palm South Beach, Miami, US
Launched this month, Miami's Royal Palm Beach has introduced sun concierges to their beachside services. Not only will you receive a Beach Box, containing water, fresh fruit and hand sanitizer, there will be an on-site concierge who'll remind you to turn over, give you buckets of cold water and bring frozen fruit. There are also Tanning Butlers up the road at the Ritz-Carlton South Beach.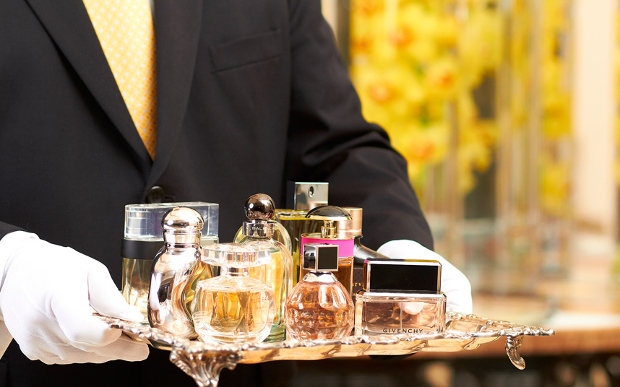 Fragrance Butler at Rosewood Hotels, worldwide
It's a familiar conundrum for those on short breaks with only check-in baggage: what to do about perfume? Rosewood hotels solve the problem: a Fragrance Butler is on hand at all of their properties, who will be there to spritz up-to-date favourites, such as Prada Candy or Balenciaga Paris.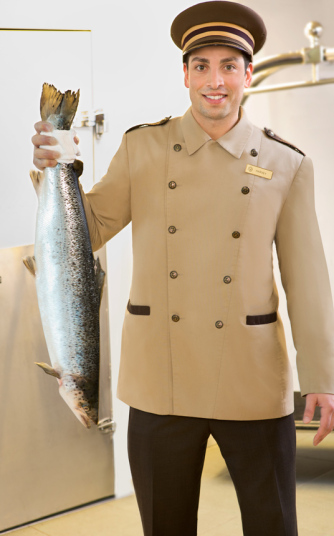 Fish Valet at Fairmont Vancouver Airport Hotel, Canada
If you've been on a fishing trip in British Columbia, stop off at the Fairmont Vancouver Aiport Hotel before you leave, where Harvey, the Fish Valet, will store your catch in a freezer before you transport it home.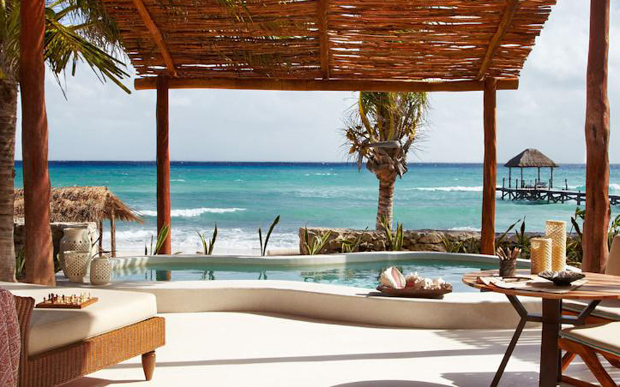 Soap Concierge at Viceroy Riviera Maya, Mexico
The Soap Concierge slices personalised bars of soap for guests on arrival. The traditional, artisan soaps are made in local Mayan communities and use organic ingredients, such as lemon, chocolate, rosemary, peach and oatmeal.
Pet Concierge at Rubens at the Palace, London, UK
The Pet Concierge at Rubens at the Palace will ensure your pooches have as enjoyable a holiday as you do. They'll receive toys, tips for walks, a pet bed, and handy services which include dog sitting/walking, grooming, special menus and even bathrobes (yes, really).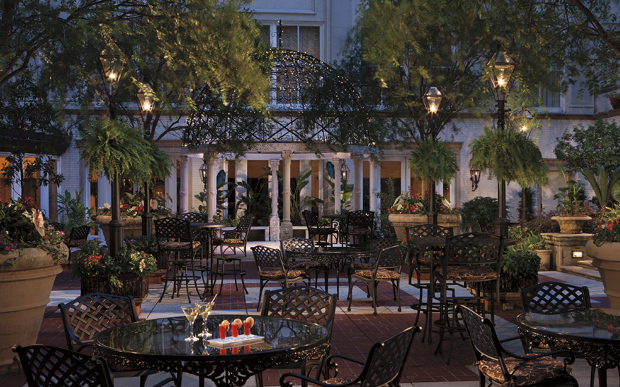 Recovery Concierge at The Ritz Carlton New Orleans, Louisiana, US
The Recovery (i.e. hangover) Concierge at New Orleans' Ritz Carlton offers guests welcome relief from the hangover-inducing nightlife the city has to offer. Their secret weapon? A Cure Royal.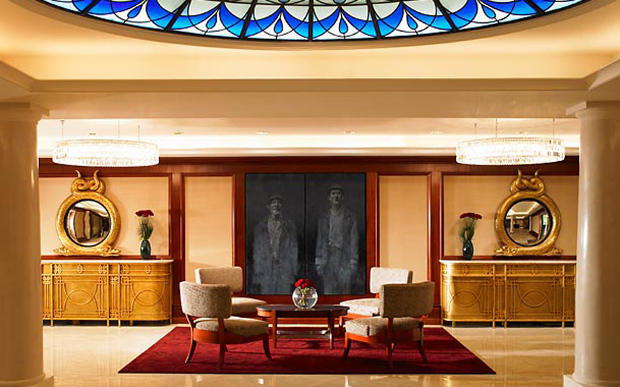 Genealogy Butler at The Shelbourne, Dublin, Ireland
The Shelbourne offers a service for Irish guests like no other: the chance to have a session with a lead genealogist who can draw up a practical research plan for tracing Irish ancestry in Dublin.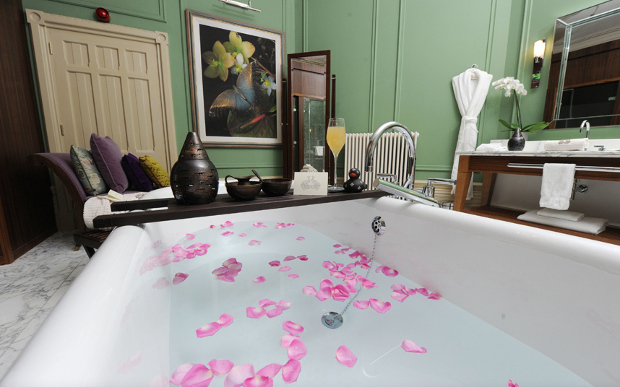 Bath Butler at St Pancras Renaissance Hotel, London, UK
In homage to the hotel's history, guests staying in the Chambers suites at St Pancras Renaissance can enjoy a bath ritual organised by a butler. When the original Midland Grand Hotel opened in 1873, there was a Victorian bath menu which allowed guests private use of the one of the building's five bathrooms. The modern-day ritual includes five 'journeys (such as India, Silk Route, Africa), each one with its own music, scent, scrubs and oils.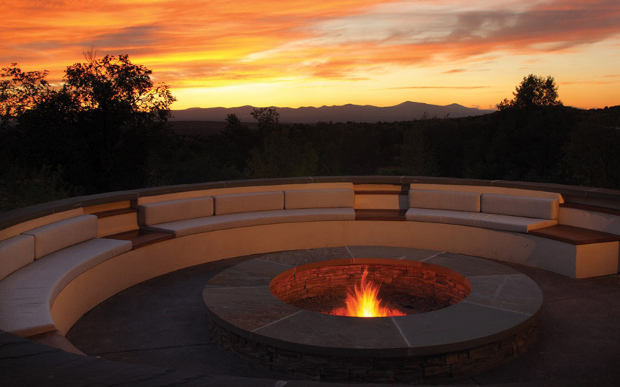 Fireplace Butler at Four Seasons Resort Rancho Encantado, Santa Fe, New Mexico, US
Call a direct line at the Four Seasons Resort Ranch Encantado, and a Fireplace Butler will arrive, in 'rugged flannel attire', burlap log holder stocked with freshly cut pinon wood in-arm. She or he will light a fire and provide guests with hot spiced cider or hot chocolate.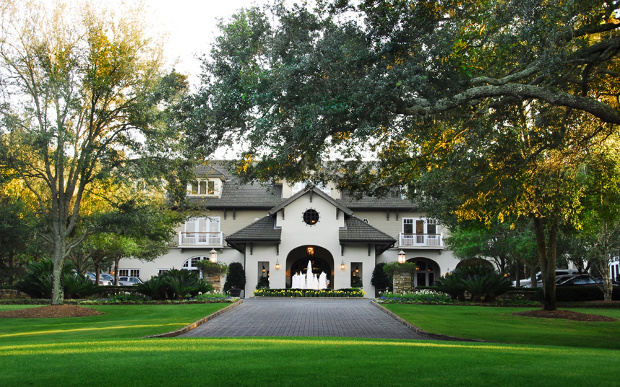 Tie Butler at The Lodge at Sea Island, Georgia, US
You can borrow a cravat from the butler's selection of Peter Millar neckties at this hotel, before heading out for a spot of lawn bowling or a sunset bagpipe serenade.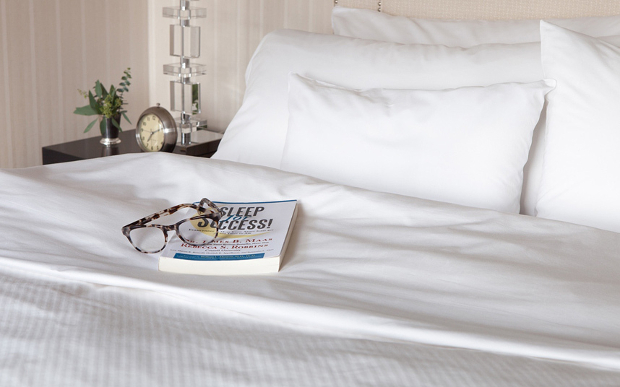 Sleep Concierge at The Benjamin Hotel, New York, US
New York-bound insomniacs should book a room at The Benjamin, which has a dedicated sleep concierge. This sleep guru will be able to book you spa treatments, 'work downs', and can fetch you more pillows (there's dedicated menu), a white noise machine or a lullaby from the music library. Childen can also enjoy a slumber club.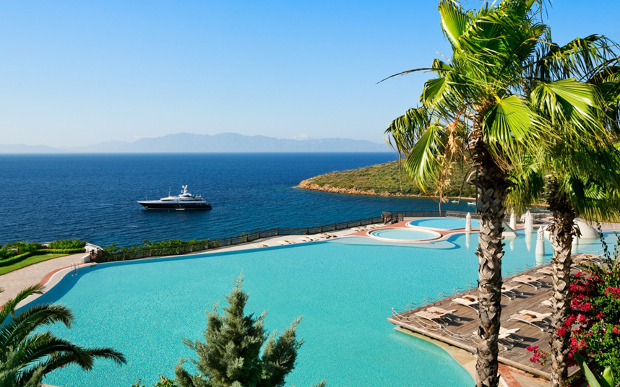 Marina Butler, Kempinski Hotel Barbaros Bay, Bodrum, Turkey
Marina Butlers at this hotel welcome visitors sailing the Turquoise Coast, who can enjoy the facilities for as long as they choose – and will be met with a bottle of champagne on arrival. You can also call the butler ahead to order lunch, arrange watersports, spa treatments or private catering on the boat.
This article was from The Daily Telegraph and was legally licensed through the NewsCred publisher network.
Other Travel Articles You Might Like...