5 January 2021
---
Here's what you'll find out below 
Planning is essential 

Make sure someone knows where you are at every part of your journey 

Know the weather and be prepared for it 

Know yours and your hiking crew's limits 

Pack the correct supplies 

Know basic first aid 

Don't leave anyone or anything behind
---
Tramping, hiking or just plain ol' walking, whatever you want to call it, each has exactly the same end goal...to make it home in one piece. We got the lowdown from the experts in the field (pun intended) and found the best tips for preparing for your next or first New Zealand tramping holiday.
New Zealand is blessed with an incredible array of different tracks ranging from a few hours to a few weeks. Making sure you're properly prepared is one of the keys to make sure your experience is a good one. Here are the New Zealand Mountain Safety Council's top tips for making the most of your trip and being prepared.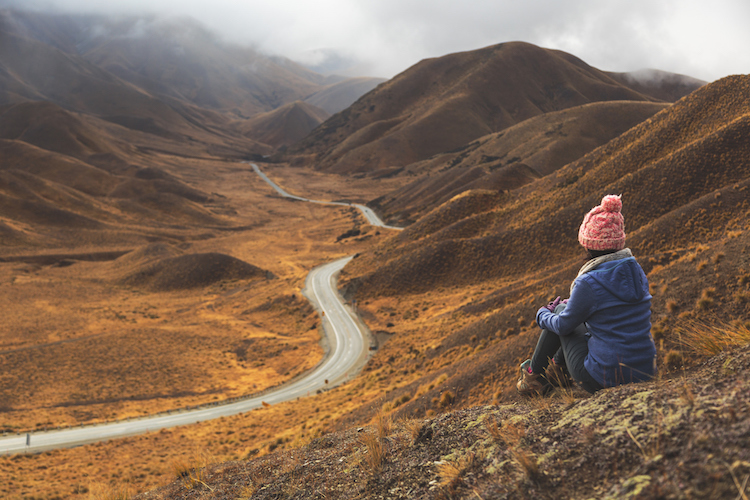 girl on mountain new zealand
1.Plan your trip
Don't leave anything to chance. Planning your trip is essential to ensuring you have fun and everyone on your trip stays safe. Make sure you consider things like how long your trip will take, what will the terrain be like, are there any river crossings, how will you get to the start/home from the finish and will your phone work if you're tramping remotely?
2. Tell someone where you will be each step of the way
This is important no matter how long or short your trip is. There's always the possibility of something going wrong. You need to give them specific information beyond your start and end point, they need to know what track you will be following, who is going with you, what equipment you're taking, your transport to and from, and when to expect you back.
3. Be aware of the weather and plan for it
Knowing the weather means knowing what equipment and clothing to take with you and being prepared when the weather changes because it will happen quickly. The MetService website and mobile apps are a great place to start for checking the weather.
---
---
4. Know the limits of what you are capable of
Know the limits and experience of both yourself and everyone in your group. This also means keeping an eye on everyone and checking they're okay. Pace yourself, stay alert, avoid river crossings and importantly always stay together.
---
---
5. Be prepared - pack the correct amount of supplies for your trip
Check out NZ Mountain Safety Council's round up of the things you will need:
6. Know basic first aid
This is a no-brainer and the same goes for not only knowing first-aid but remembering to take a first-aid kit with you.
7. Don't leave anything behind
That includes your mate, even if he didn't stop talking the whole time about 'Avengers: End Game' or the latest episode of Game of Thrones. Bring all of your rubbish home with you.
For more tips 'n' tricks head to www.mountainsafety.org.nz and make sure you check out their handy 'Plan My Trip' feature.
---
---
Other Travel Articles You Might Like...